01 Mar

Great Balls of Fire

And now, the moment you've all been waiting for…. Arancio Borealis Lamborghini Gallardo fireballs.

This video is meant to showcase our latest custom exhaust creation — this time, it's a set of bespoke straight pipes for Theo's Arancio Borealis Lamborghini Gallardo.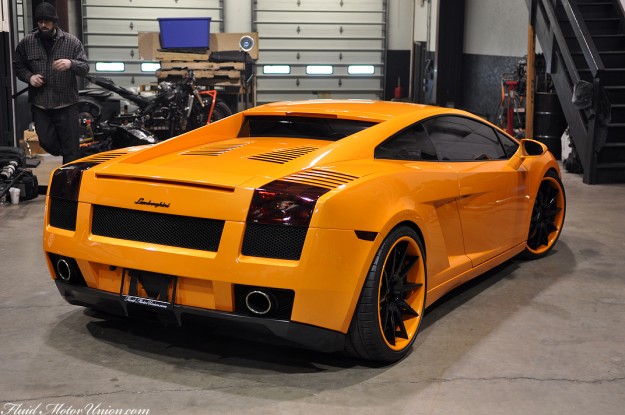 Handcrafted from raw 2.5″ stainless steel piping, each TIG weld is laid by hand and backpurged with inert gas to prevent oxidization, creating a laminar exhaust flow with a clean sound that brings out the true screaming nature of this V10 motor. It brings the tone closer to a Lexus LFA or even a Formula 1 car. Included with his custom straight piping is a set of our FMU Custom Cat Delete pipes, as well — for off-road use only, obviously!
After recording a baseline run on our Dyno Dynamics dynamometer, we found this exhaust (including the off-road cat delete pipes) produced power gains in excess of 30 awhp. The customer requested we not show his dyno sheets, so we didn't include them in the video. But we did, however, take some last-minute fireball pictures before Theo showed up to claim his raging bull.
Either way, enjoy the sound and the fireballs! If you have any questions regarding this setup, please don't hesitate to e-mail us at FluidMotorUnion@gmail.com!
Have a great weekend!