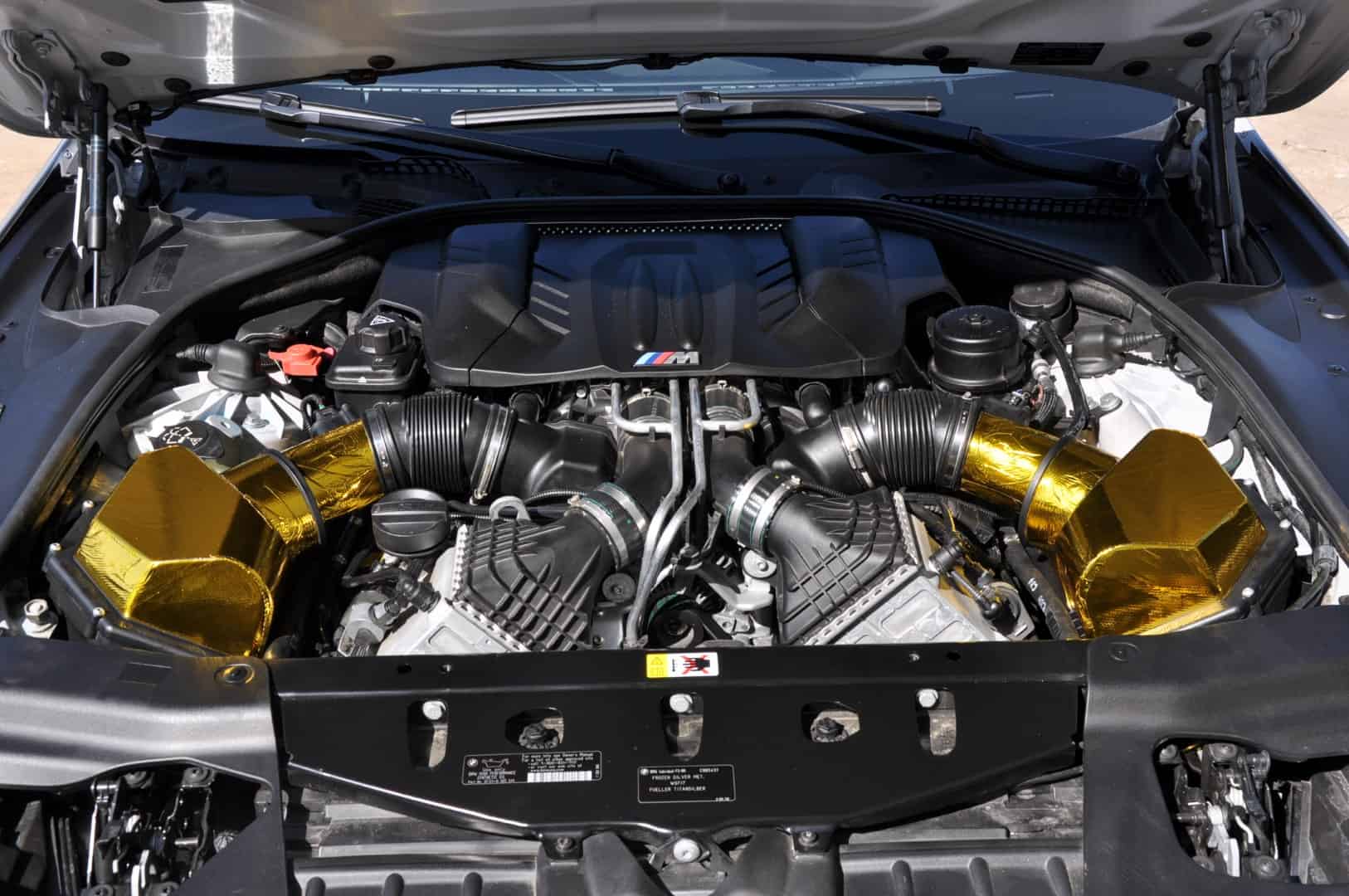 09 Sep

Gold: OEM BMW M6 Intake Modification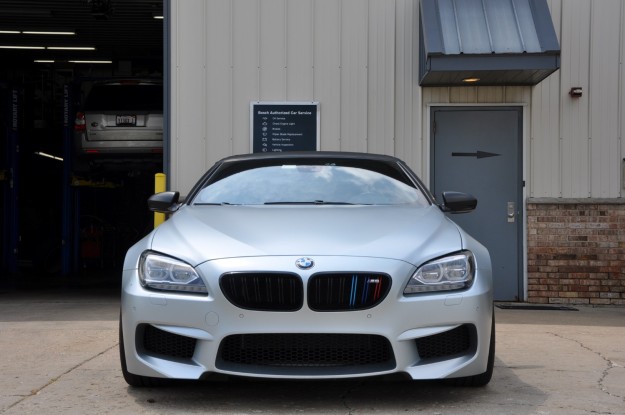 You may see these pictures and think you're looking at some sort of bling engine aesthetic modification for a BMW M6, but this Gold treatment is more than just a pretty coating. What your looking at is DEI 's 'Reflect-A-Gold' an adhesive reflective glass cloth. This product is perfect for reflecting radiant heat from sensitive areas, and in the case of this 2013 F13 BMW M6, controlling intake air temps.
An approximate rule of thumb is that for every 10 degrees F of intake air temps you can reduce on a typical V8 engine, you can expect 1hp. For turbocharged applications, this can be an even greater gain. So the goal here is to better optimize the factory intake, but with a side effect of having the engine bay look like something from the Apollo lunar lander!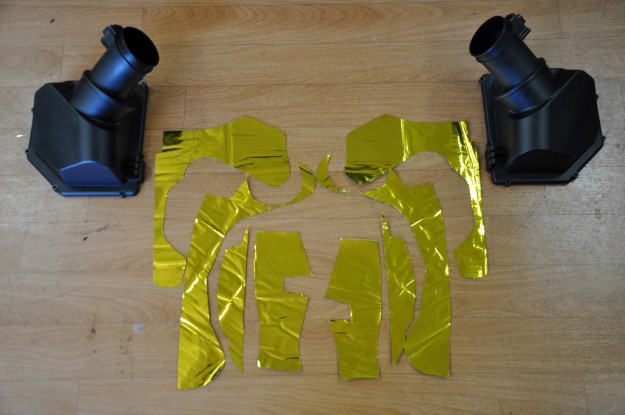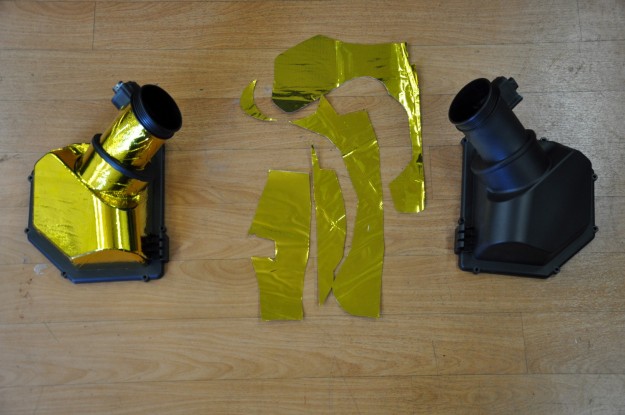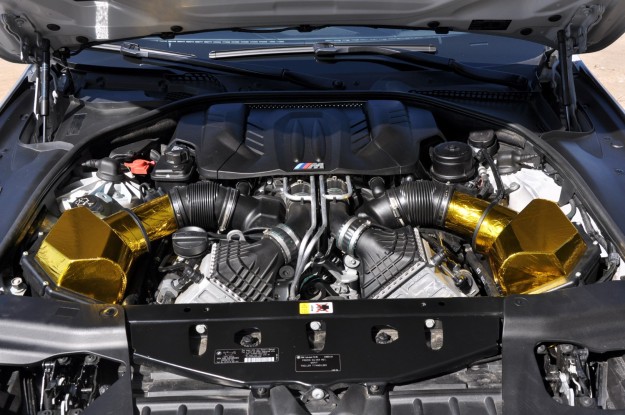 We wanted the application to look as seamless as possible so we took the time to cut and design templates before cutting the foil. As you can see the results speak for themselves! In the midwest summer months, it's hard to nail down specific gains in our testing, especially with the huge changes that can happen in Chicago from day to day. In order to "properly" test we would need more than an infrared thermometer, and the dyno's air temp thermistor. That being said temp reductions seem to be around 6% while peak horsepower was as high 2 in some areas. Not bad for some stick on reflective foil!
If you have any questions about servicing or modifying your BMW or any other car for that matter don't hesitate to give us a ring at (630)305-3054. We're conveniently located just outside of Chicago in Naperville, off the route 59 exit of I88. E-mail better? E-mail us at Blog@fluidmotorunion.com