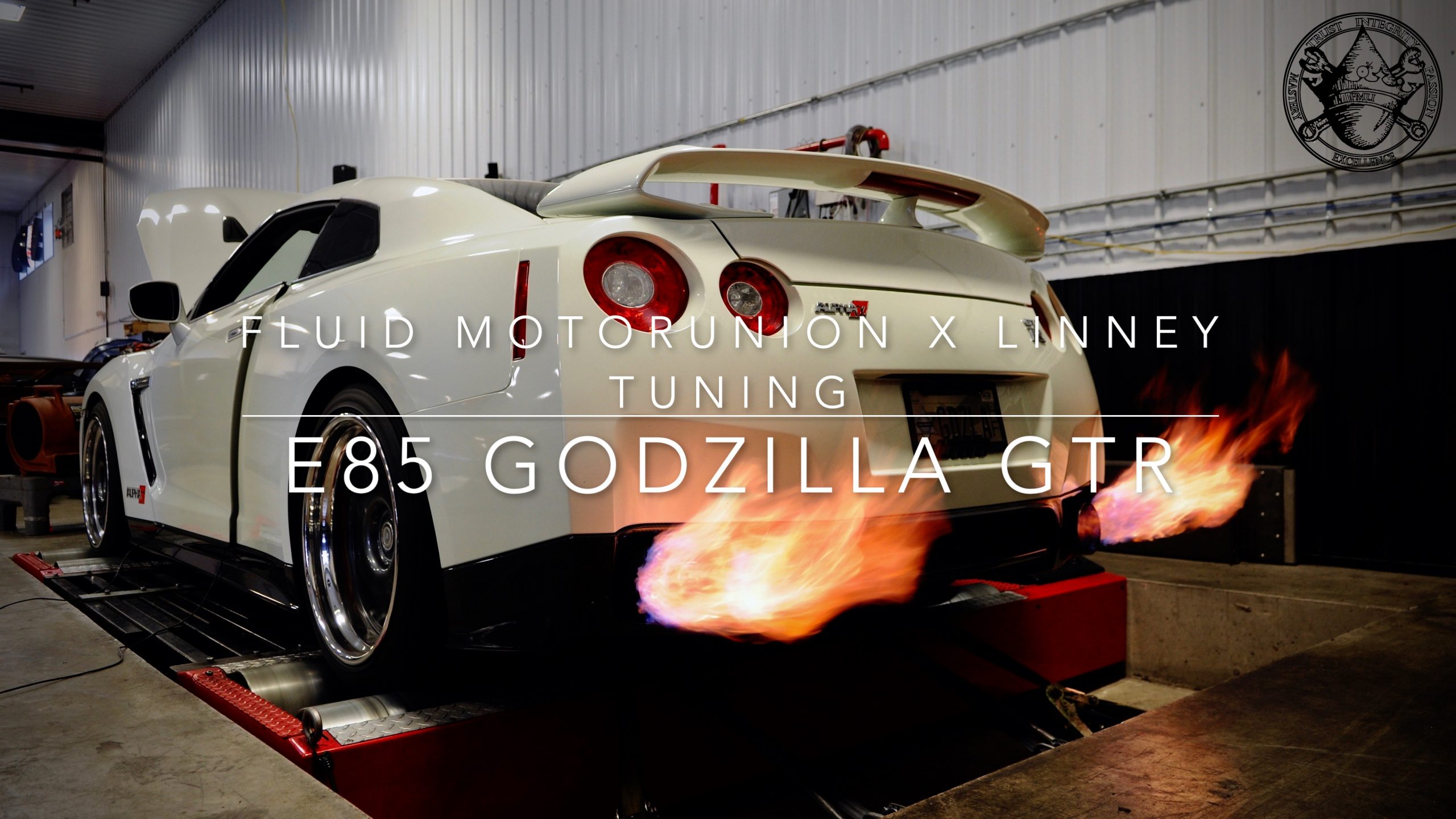 01 May

Godzilla GTR – Fluid MotorUnion x Linney Tuning

Recently we were approached by a customer interested in adding some flame thrower abilities to his Nissan GTR. Of course, we knew exactly who to turn to for this project. Linney Tuning based out of Hertfordshire, England specializes in R&D of performance tuning components and custom ECU solutions. Started in 2000, Linney is always on the cutting edge of tuning technology. From Stock Turbo records all the way to 1000hp+ 8 seconds Street GT-R's. To get an idea of how the Godzilla GTR tune works check out this previous Crackles and Pops ECU Tuning blog post because Godzilla is essentially the same thing just dialed up to be even more intense. The additional fueling added to the high rpm – low load tables not only creates pops and bangs, but it ignites in the exhaust adding quite a fire show at the exhaust tips.

This 2009 Nissan GTR already had the Alpha 7 upgrade package which is the most powerful upgrade kit you can run that still utilizes the stock turbochargers. There are lots of kits for more power but at that point, bigger turbos are a necessity. The Alpha 7 kit includes: ALPHA front mount intercooler, ALPHA Carbon Fiber Cold Air Intakes, Alpha 90mm Mid-pipe (resonated version available), Alpha 90mm Downpipes, Akraprovic Titanium Exhaust System, Injector Dynamics 1050cc Injectors, Cobb AccessPORT V3. This kit provides 700 HP. The only thing we could think of that this Godzilla GTR could possibly need is the ability to run E85 fuel. We installed a GotBoost Performance GTR Flex Fuel Kit and got to work tuning. E85 helps limit knock and keeps the car running cooler. It also burns colder and slower than regular gasoline which adds to the flame thrower effect. GTRs especially run well on E85 and we routinely see about a 70 HP increase with an E85 tune over a 93 tune.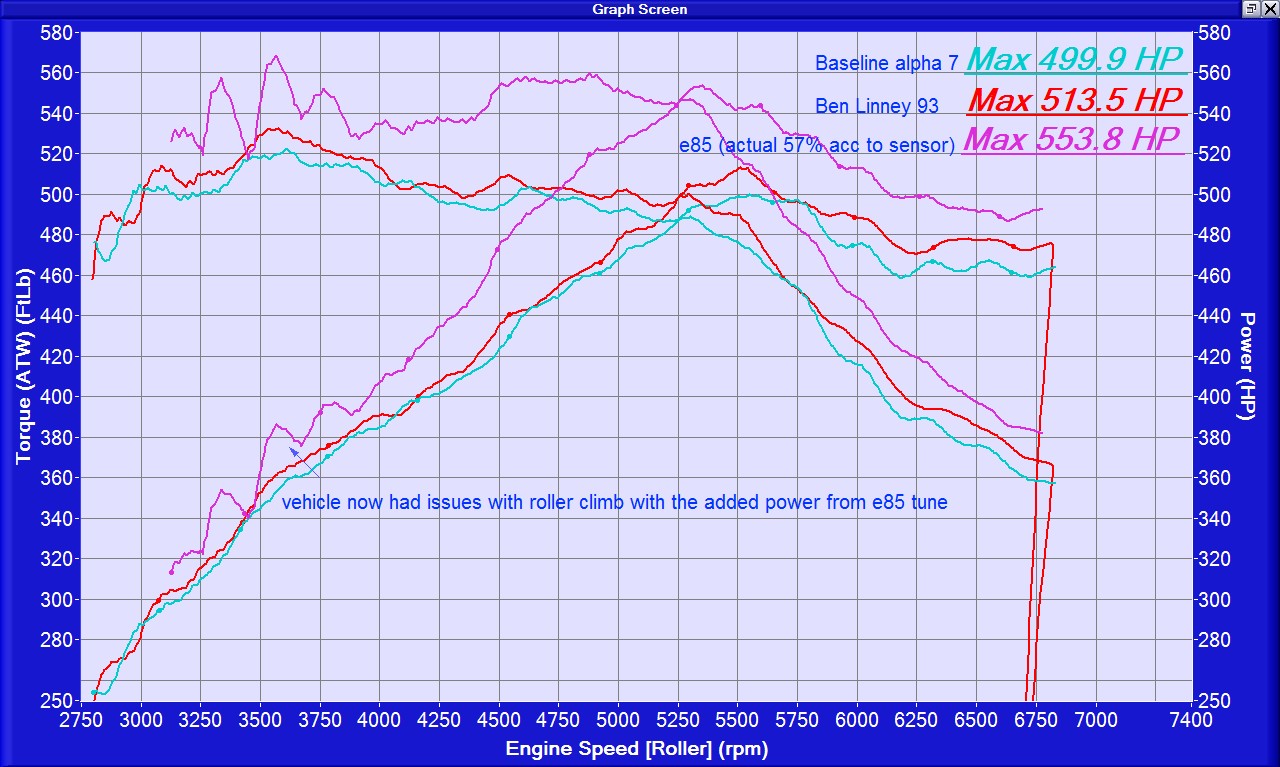 Unfortunately despite the fact that we tried E85 from 3 different gas stations, the highest content we were able to get our hands on was 57%. Legally gas station E85 can be anywhere from 51% to 85%. As many of you know our dyno reads much lower than most other popular brands of dynos. However this is a strong car, and between the drivetrain loss, our dyno being a heartbreaker, and the ethanol only being 57%, were confident that this GTR will be right around 800 crank HP on good quality E85.