25 Mar

George of the (Asphalt) Jungle

Since the weather has been cooperating lately, we've got another video for you today!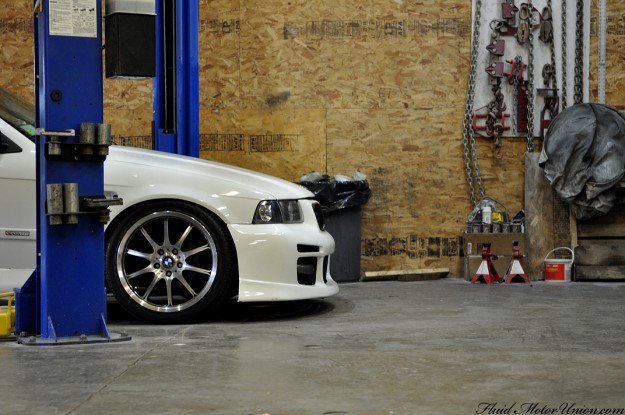 As we mention in both the video and the description thereof, George's build consists of a T3 turbocharger mated to custom intake and exhaust manifolds, as well as custom intercooler piping. FMU made the exhaust manifold, the downpipe, the rear section of the exhaust, as well as a good bit of the intercooler piping. We also tuned it using George's included standalone unit. The wastegate dump tube, as you can see in the beginning of the video, dumps out to atmosphere right around where the fender meets the door. A little extra noise never hurt anybody, right?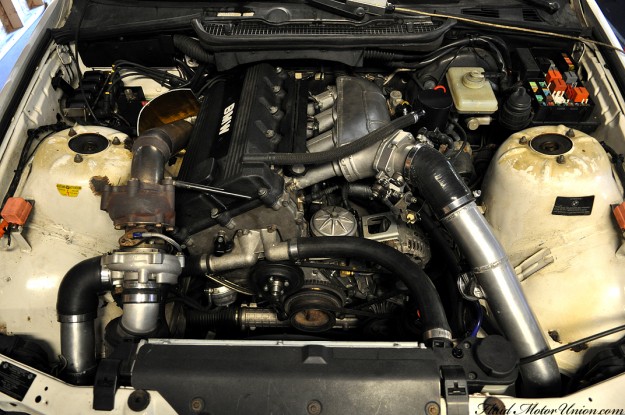 Featuring a one-point compression drop thanks to an upgraded head gasket, the setup makes approximately 210 rwhp on our Dyno Dynamics dyno at 16 psi of boost. The setup can run up to 22 psi reliably on the current internals, but the customer requested that we tune for reliability at the expense of a little bit of power.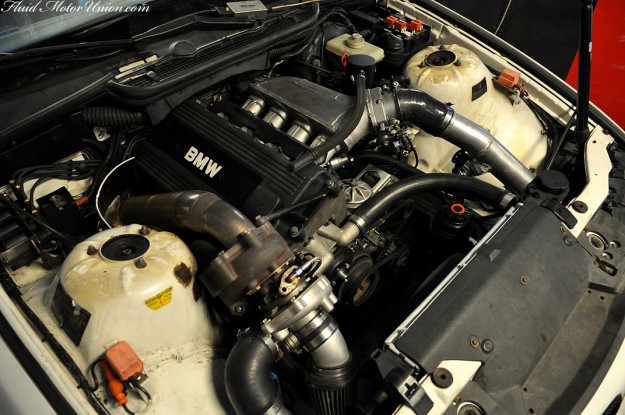 Yes, it's not a 600 rwhp beast, but that's not everything we build. And even still, this car is quite a bit of fun at this power level, since it's not very heavy. It's a spry little car, built with both reliability and fun in mind. Once we get to the perfect part of spring where the weather is perfect for both boost and traction, it'll be an absolute blast. Enjoy the video, and as always, share it around and let us know what you think.
If you'd like to know more about the 318's build, click this sentence to head over to George's corner of our Projects section. Have a great start to your week!