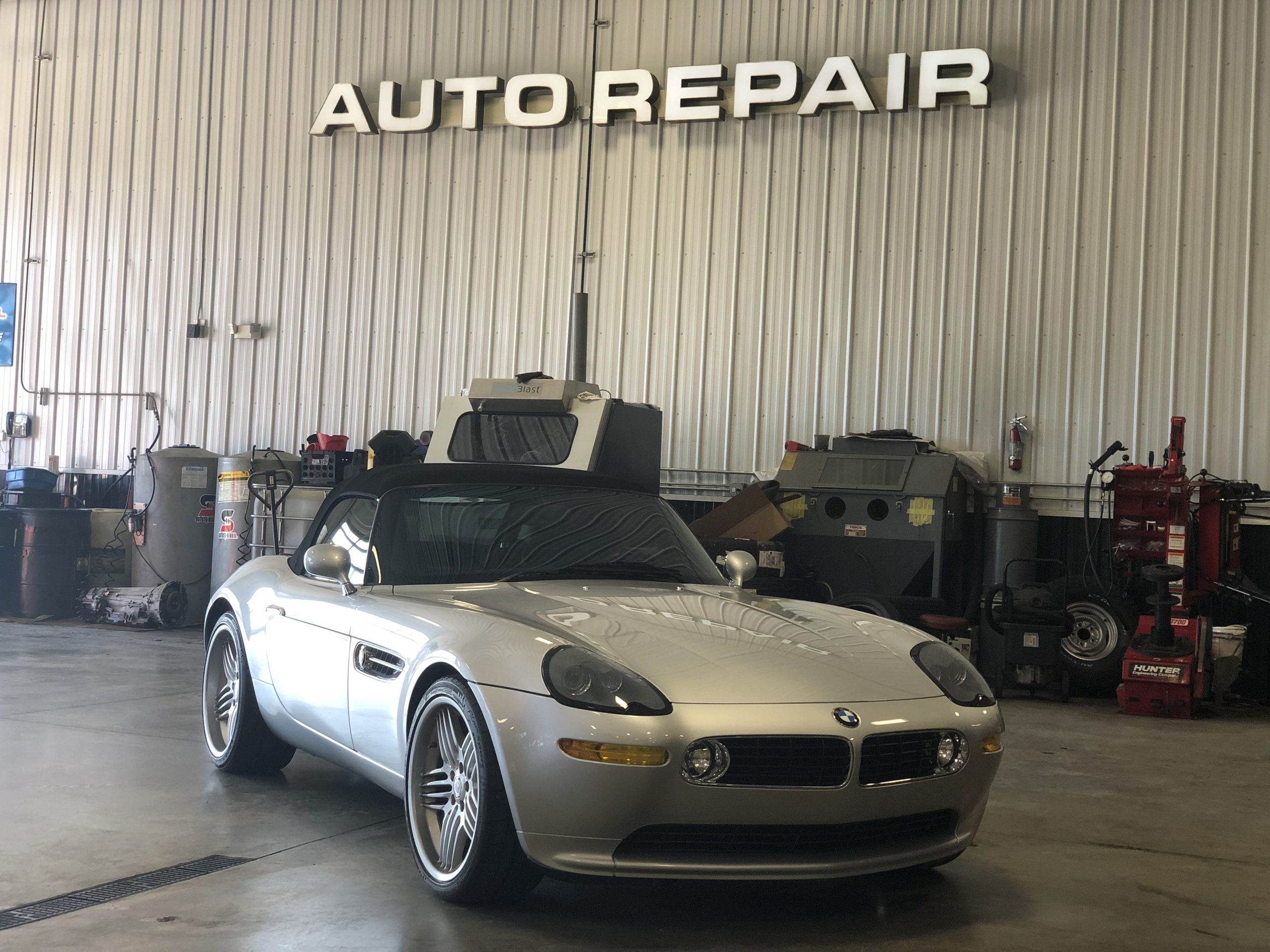 09 Oct

Fall Vehicle Preparation Guide

With the leaves beginning to turn, it's time to start thinking about preparing your vehicles for the colder weather. Fall temperatures are often less demanding than the heat of the summer or the subzero freeze of winter, but there are things that may start to make themselves known when the thermometer starts to drop. Most new vehicles have Smart computer systems that can alert us to problems, but if left unattended issues that can make our vehicles unsafe may come up. Here is the Fluid MotorUnion fall vehicle preparation guide!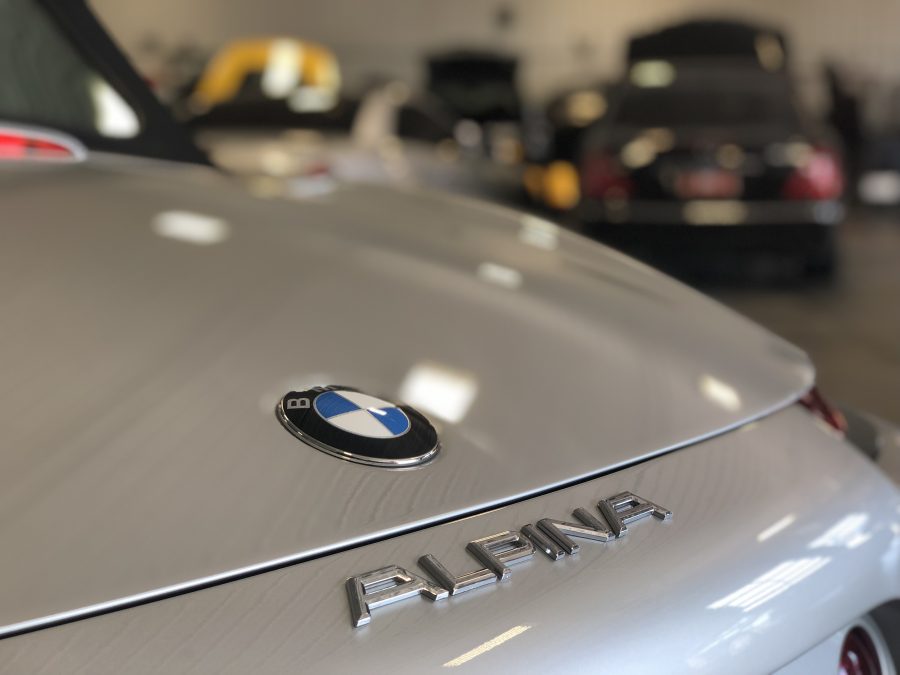 The starting and charging systems: All of these components give electrical energy to your vehicle and they work extra hard when it's cold. On systems stressed from age and mileage, hot months of imperfect charging can cause the battery to lose water through evaporation and change the ratio of the electrolytes. This can lead to battery problems when the coldest days of Winter finally roll around. Test and replace old or weak batteries and alternators especially those more than three-years-old. This is certainly less expensive than a tow and replacement down the road.
Belts and hoses: Inspect and replace worn or cracked belts, as well as those hoses that are blistered, brittle, or too soft. The heat of the summer can cause the rubber to expand and develop cracks. Once these components start operating in colder temperatures, the stiffness and cracks can be a bad combination that can leave you stranded. Check Belts and hoses older than five years in age thoroughly, even if they look okay, they may still need to be replaced.
Brakes: heading into the season of snow and ice you should have your brake system inspected. This includes brake lines, hoses, the parking brake, and brake fluid levels and quality. We depend on our brakes and sometimes a simple brake pad being changed or serviced can put an end to worries about safety.
Windshield wipers: Check them for wear and cracks and replace if necessary. This should be done every spring and fall.
Cooling system: While the summer heat is the most taxing for your cooling system, fall is when the damage is done or makes itself known. Warm summer weather tends to keep the coolant in a state of expansion, that slowly pushes small amounts of coolant from the expansion reservoir, and usually on the biggest negative temperature change of the season, will show that you may be potentially low on coolant. Low coolant can be catastrophic for your engine if not caught in time, so be sure to check your level. Coolant in the winter will boil over less, but due to contraction, it will pull further into the system. A good 50/50 mix should suffice at the beginning of the season. Change it every 2-4 years (2 being best). Colder climates may need a 60/40 mix, especially areas with high wind chill.
Fluid changes: Fluids change with use. Heat cycles and time chemically change the additive packages and turn the components to acids and oxidizers. These components will react with the seals and metal surfaces in your vehicle and can cause problems from the inside out. Ideally the fresher the fluid the less of a chance it has to react and cause wear.
Brake fluid is supposed to be changed every two years, as it is hygroscopic, meaning by its chemical nature it pulls moisture out of the air. That moisture will then sit in brake lines, caliper pistons and proportioning valves and rust from the inside out causing a system failure. If it has been close to two years change your brake fluid before storing your vehicle.
If you are storing your vehicle be sure to change your fluids BEFORE you put the car away for the season. You wouldn't spill acid and wait to clean it in the spring, so don't let worn fluids wait either!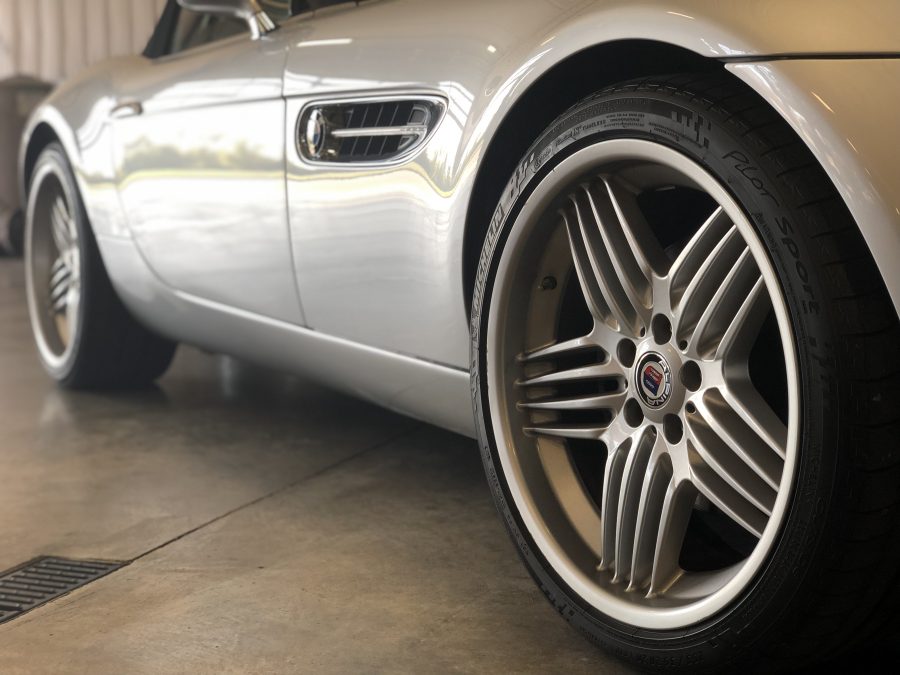 If you are looking for someone to take care of your fall vehicle preparation, then right now Fluid MotorUnion is offering a free Digital inspection with the purchase of an oil change. Our digital inspections include:
A Complete Digital Inspection Report sent via Email or Text Message during your oil change, with photographs.
Brake Inspection: Including the quality of the Pads, Rotors, Brake Lines, and Parking Brake systems.
Suspension Inspection: Complete inspection of all front and rear suspension components for quality and tightness, including an assessment of the vehicle's alignment, lastly we also inspect the condition and age of the tires on the vehicle.
Starting/Charging/Lighting Inspection. A complete inspection of interior lighting, exterior lighting, an Ignition System Test, Spark Plug Inspection, and lastly a battery test.
Fluids/Filters/Cooling System Inspection. A complete inspection of the drive belts, Radiator Hoses, Coolant quality, Brake Fluid Quality, Differential Fluid, Oil, Transmission Fluid, Power Steering Fluid and systems, Cabin Filter, Air Filter, and Fuel Filter.
General Maintenence Inspection; Exhaust system inspection, Fuel System Inspection, Wiper Blades, and Timing Belt Service
We can also pass emissions on your behalf or perform a legal safety inspection for your next track event!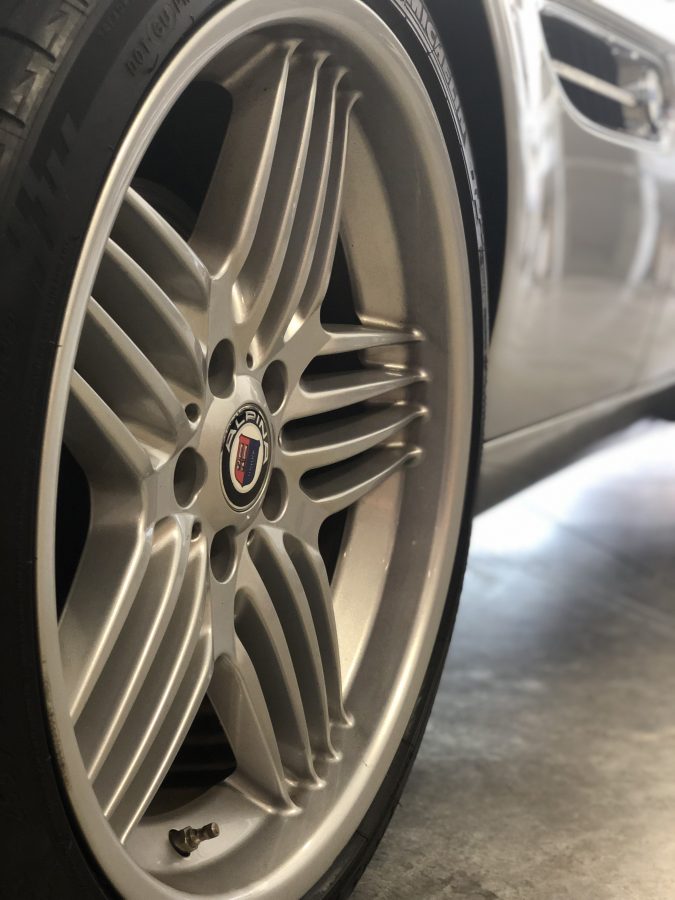 Here is an example of our digital vehicle inspection report. This specific report was for a 2003 BMW Z8 Alpina (Pictured).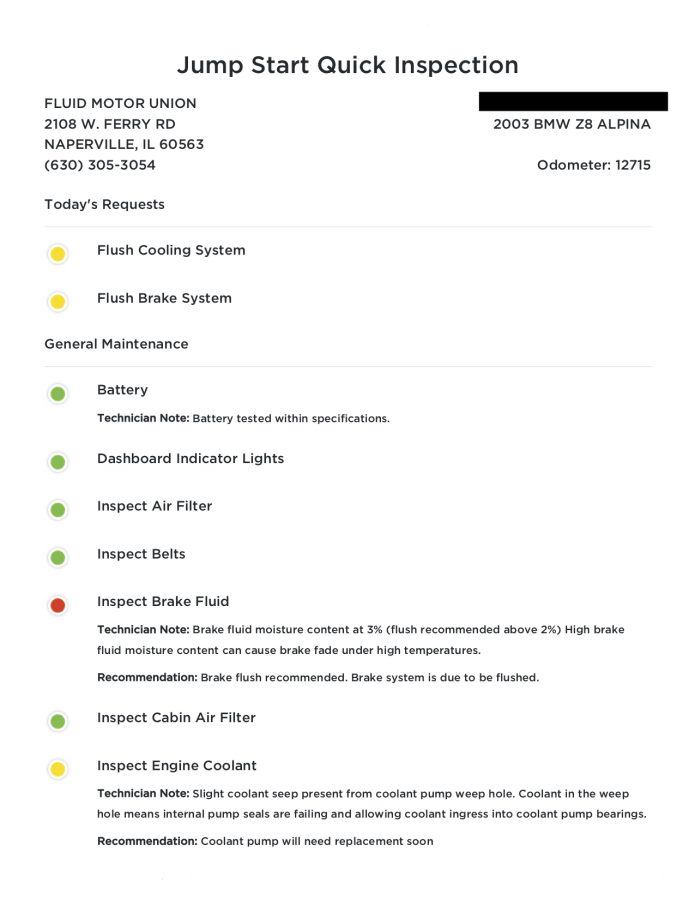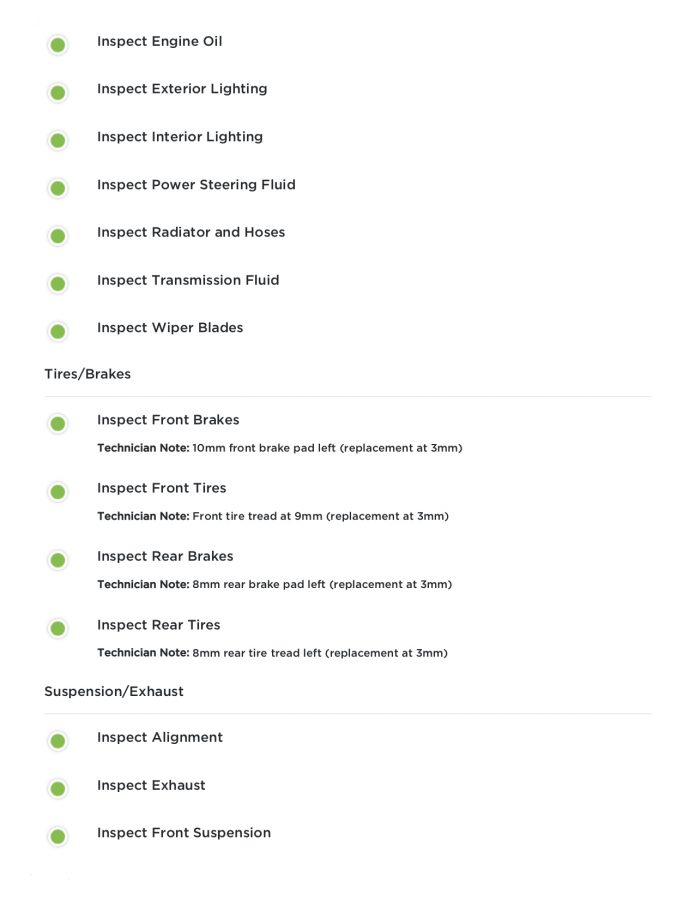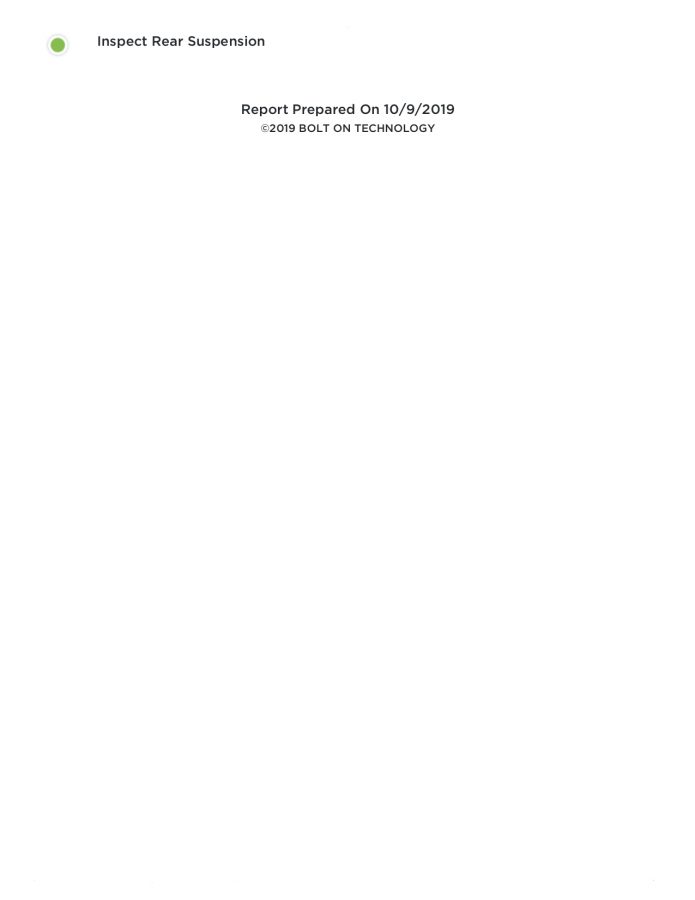 Here is what it looks like on the mobile site!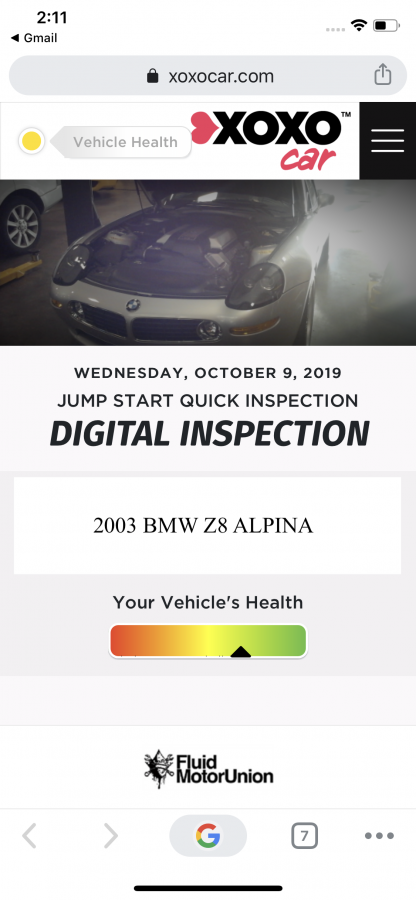 Give us a call today at (630) 305-3054 to set up an appointment for your fall vehicle preparation services. Fluid MotorUnion is located near TopGolf just north of i88 off of Route 59 in Naperville IL. Make sure you give our Facebook page a like so you can stay up to date on our latest projects, events, and offers!