22 Dec

Exploring The Dyno

You've waited patiently for it, now here it is — dyno footage of Scott's twin-turbocharged Ford Explorer.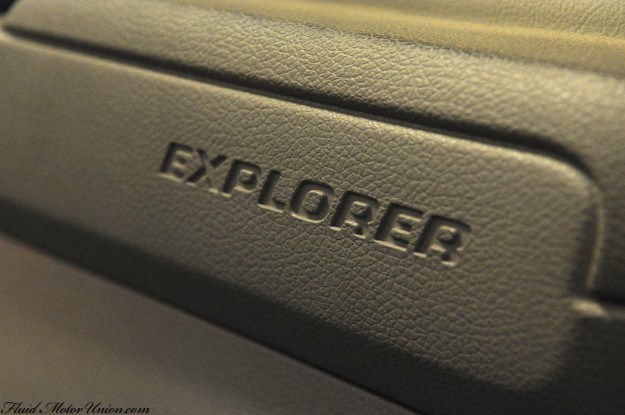 The following video has been created to showcase the new sound and fury behind what started out as a stock 2006 Ford Explorer with the 4.6L Modular V8 motor. What started as an idea for a rear-mount turbo kit turned into an in-bay, twin-turbo setup that carved new pathways for those looking for forced induction solutions on the Explorer. As it hadn't been done before, there was a great amount of research and design effort that went into this build, and we're happy that the tuning is basically finished at this point. A few small hiccups sprouted up along the way, but we remained determined to knock those gremlins out, which we eventually did. From there, all it was was a matter of refining the tune to get everything where we wanted it. The second the car was making the sound and power we wanted, we grabbed the Handycam, and this is the result.
Final power numbers are right around 314 all wheel horsepower, which is 6 under the awhp rating for a Lamborghini Gallardo. Not too shabby for an automatic transmission and a composite intake manifold. You may notice the power is a bit under the 400 awhp rating; we kept the tune a bit more mild, as it's a daily driver and he wasn't in a hunt for the maximum allowable power. And for those of you who noticed that only the rear wheels are moving even though it's all-wheel drive, our Dyno Dynamics dyno was not working well with the Explorer's AWD system, so we ran it through the rear. Even though the front wheels are disconnected, the engine's power still goes through the transfer case, so the loss is closer to an AWD car than a RWD car, hence our description of 'awhp.' Enjoy the video and the corresponding dyno graph!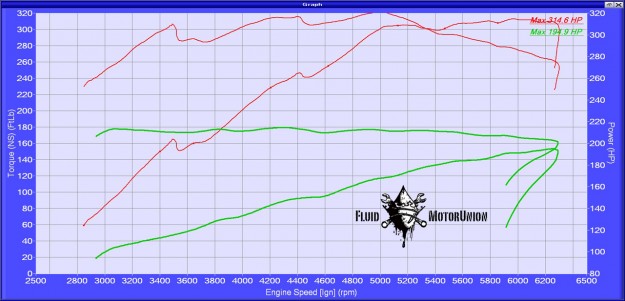 And here's the link for a larger version of this image, as YouTube's embed tag causes issues with the image expansion effect on our blog.