01 Aug

Exhausted

After plenty of tiring days working on precise fitment, we're excited to finally post up pictures of Matt's C63's midsection and header installation!

Matt's C63 rolled into the shop last week for the previously mentioned headers and midsection, along with a custom ECU tune and some phenolic intake manifold spacers. The spacers were an easy installation, so we moved on to the exhaust work. Now, his car arrived here with an Akrapovic titanium slip-on rear section, and it sounded good, but the cats and OEM log-type manifold were keeping this car from reaching its true potential. Just look at how unexciting this OEM midsection is: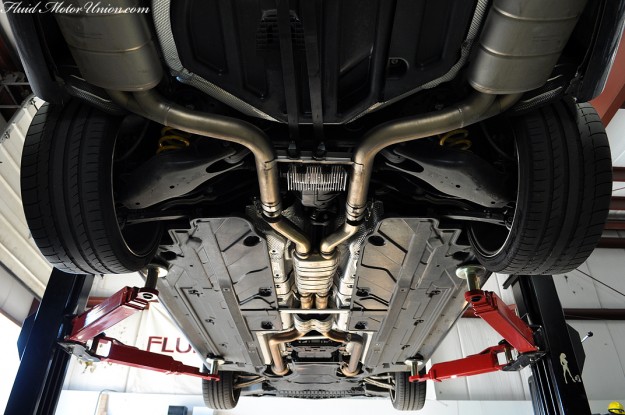 Snooze City, right?! Well, we changed that right quick, after we removed some tightly-placed header bolts in 90+ degree heat.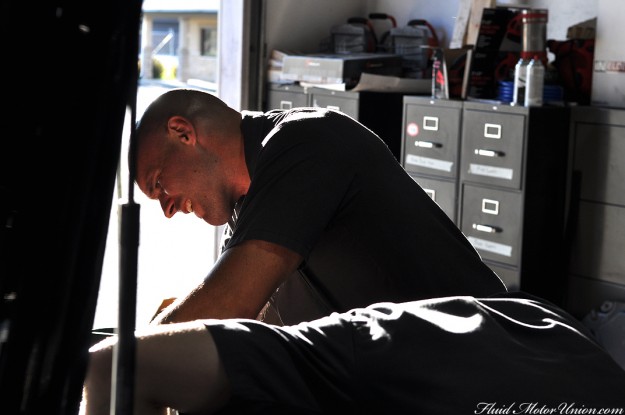 Hot indeed. But what's even hotter than the outdoor ambient temperature is the look of the new exhaust pieces. As always, the welds are first-class and fitment was exceptional. The midsection is very similar in design to, say, the one we did for George's car (as the '10 models and up have that new cross-member under the body), but at first glance you'll notice it's a bit shorter: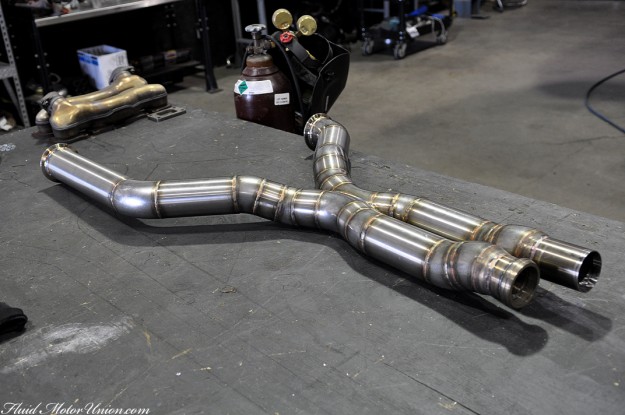 Well, that's because we had to chop off the ends to make room for these bad boys:
Yep, you guessed correctly, those are our Fluid MotorUnion custom long-tube headers. Starting from a design we've had in the works for a while now, these headers carry on that design, albeit with some differences to account for clearance changes between the '09-and-prior and '10-and-up models, both at the engine and at the other end, where it clamps to the midsection.
Everything's bolted in and working great right now, as we're doing double-triple-and-quadruple checks to ensure proper fitment and absolutely no touching of any other part of the car. Even more amazing than the fitment is the sound; it helps the C63 sound like it should, like a true V8-packing performance sedan. Since we don't have any video compiled and ready for release just yet, let's stall those wishes with some pictures of our welds!
And here's two quick shots of the headers and midsection all bolted in and connected up!
We'll get video before the C63 departs on Friday! Until then, keep hanging around; we don't mind one bit!