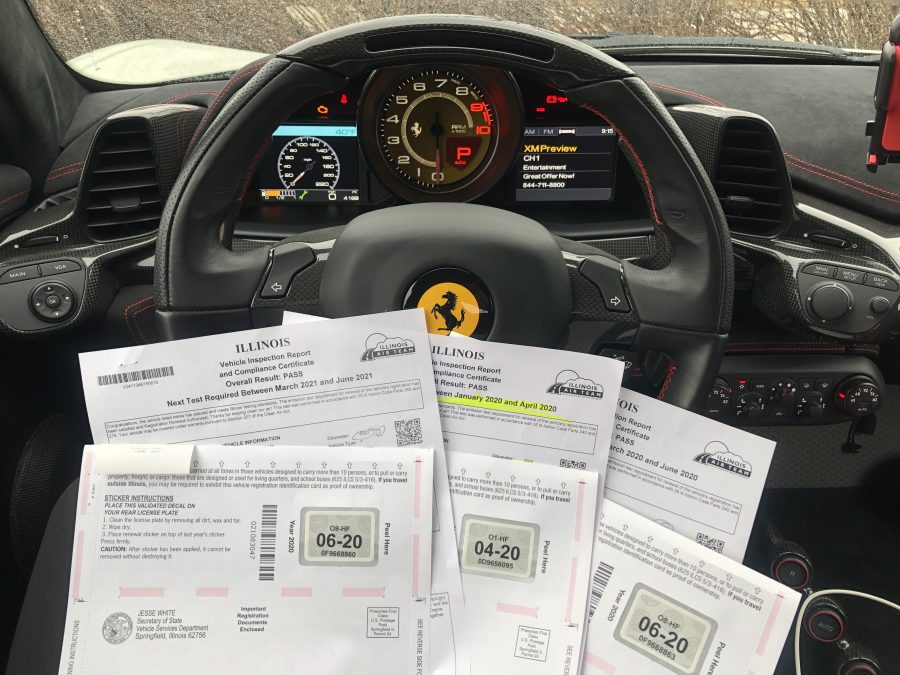 01 Apr

Emissions Test Failed in Naperville? Fluid MotorUnion Can Help!

Has your vehicle had it's Illinois state Emissions Test Failed in Naperville? In this blog, we cover our service that will not only fix the fault causing your Emissions Test Failure and illuminating your check engine light but also how we will personally take your vehicle in for testing to ensure it's done right!

We recently had a customer came in with questions about emissions testing for their two Ferraris, a 360 Spyder, and a 430 Hardtop. The customer was they would have a difficult time passing state emissions testing unless the cars were set properly. Luckily for them, we personally guide our clients through the 'emissions readiness' process step by step on the road to ensuring a 100% Pass Rate at the state emissions center. Our thorough readiness inspection includes checking the vehicle with our Catalyst scanner to see if the Catalyst Efficiency Monitors are working properly and showing passable readings. The process on the Ferrari 360 Spyder and 430 Hardtop requires a minimum of 10 minutes of highway driving between 50 and 60 MPH, no less. But, also no more than at 3,000 RPM to enter the parameter. It's a bit different for the 430 since the catalytic converters take longer to warm up and require a longer idle resting period.

Upon thorough analysis of its issue, we 360 Spyder had some funny business going on around the gas cap. A fault code showed the gas cap was loose and wasn't able to seal properly. Before the cats cooled down we were able to clear the fault well before the emissions test was started. Without that gas cap fault being cleared, the vehicle would have failed emissions evaluation.

The F430 came in with no readiness monitors set for emissions testing. Upon inspection, we found O2 spacers installed, which can be used to pull the 02 sensors out of the exhaust stream to lessen its exposure to oxygen in the pipe. We attempted to drive the vehicle to set readiness using stock Ferrari parameters. For the 430, we began with a dry cold-start and allowed the catalytic converters to warm up before beginning the "highway driving" process. Most OBDII cars have similar drive cycles for getting the monitors to set (Highway Driving Process = at 3,000 RPM, for a minimum of 10 minutes, between 50-60 MPH, No More, No less on the speed). Nevertheless, we could not get the catalyst monitors to set. We then hooked a diagnostic computer up to the vehicle in order to monitor the O2 sensors. It is here that we determined that the rear O2 sensors were not working properly.

We replaced the rear sensors and removed the O2 spacers, cleared faults, and drove the vehicle to set passable readiness. Our service even included bringing through to have the test passed so you don't have to! Great ending right? We think so.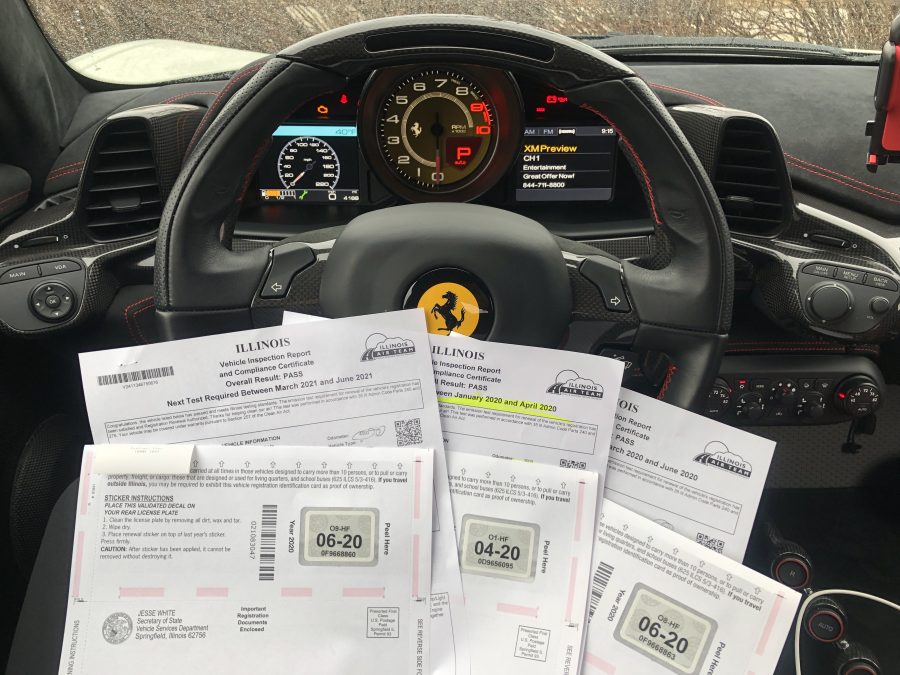 Don't let that emissions test failed status become a hassle with your vehicle, call Fluid MotorUnion today at 630.305.3054 so we can get you back on the road QUICKLY and LEGALLY! You can also reach out to us through social media! Our FaceBook page can be found here: https://www.facebook.com/FluidMotorUnion/