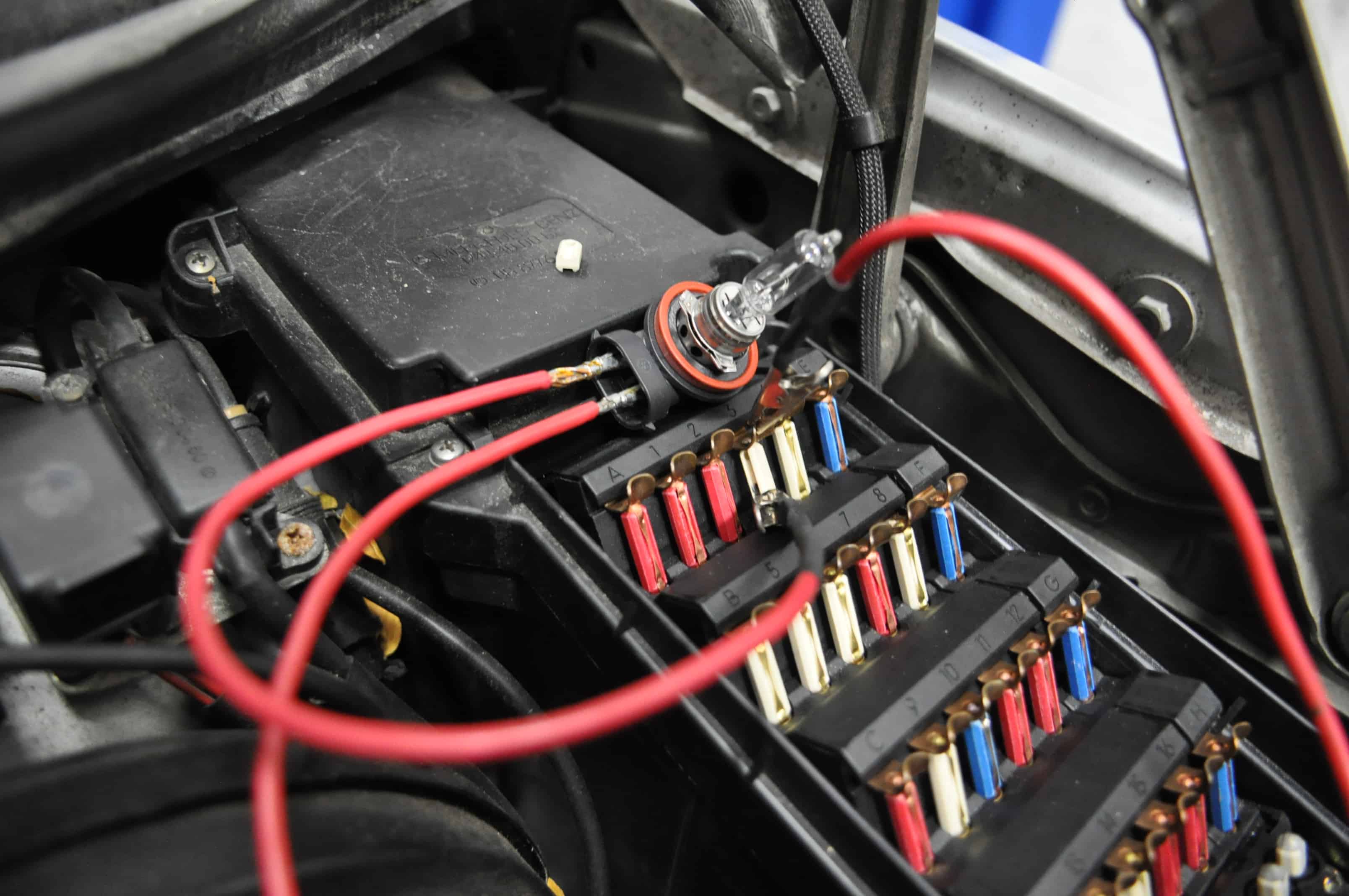 18 Dec

Electrical Short Circuit Diagnosis

Ever had an Electrical Short Circuit that keeps blowing the fuse second you pop in a new one? In today's blog, we'll go over one way the technicians at Fluid MotorUnion diagnosed an Electrical Short Circuit. This 1993 Mercedes-Benz 400E came in with complaints detailing the right side tail lamps, turn signals and instrument cluster lights were all not working.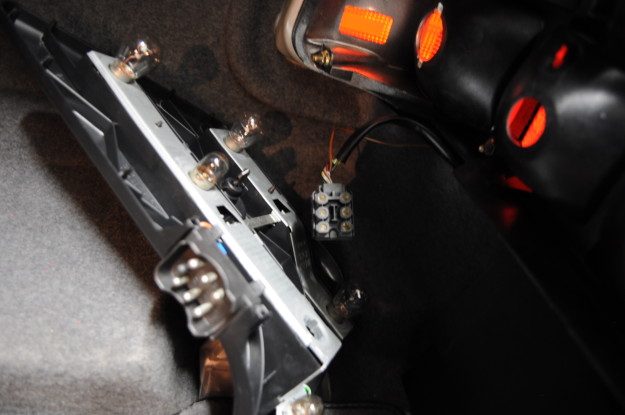 We Began by checking the power. In the underhood fuse box, located on the driver's side, we discovered fuse #3 was blown. Putting a fuse in its place immediately led to another blowout.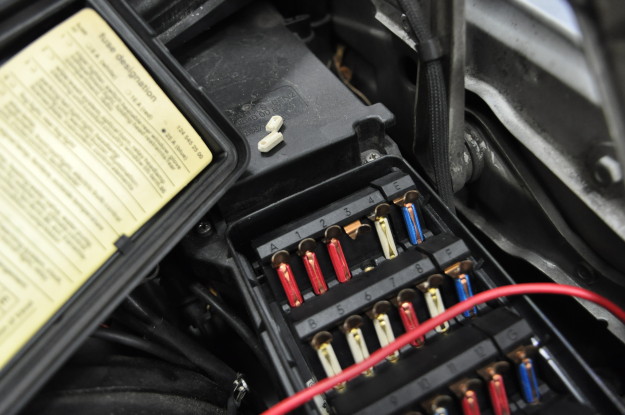 In order to test the system, we disconnected each component feed by the fuse, one-by-one, until the fuse no longer blows when activated. This eventually lead us to the problem circuit.
PRO TIP: Another issue arises when using this testing method; a lot of fuses will be wasted until the short is found. One quick solution? Utilizing a headlight bulb in place of the fuse.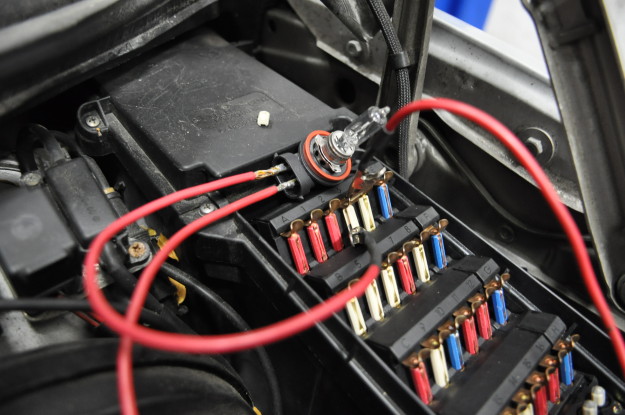 The headlight takes the place of the fuse and will light up in accordance with the load on the system, without overloading the wires. The brightness of the bulb signifies the amount of load from the short.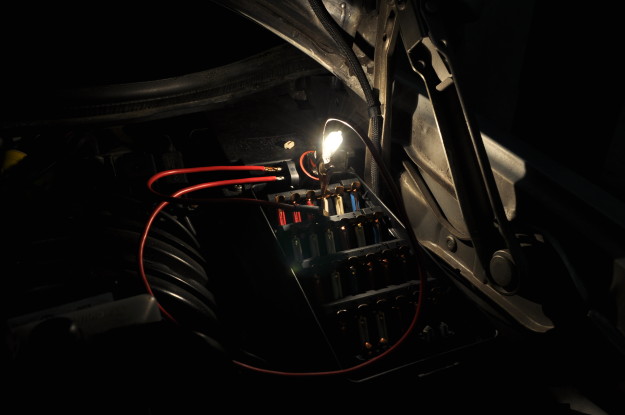 Next, remove one component at a time until the light is noticeably dimmer and you have found your short!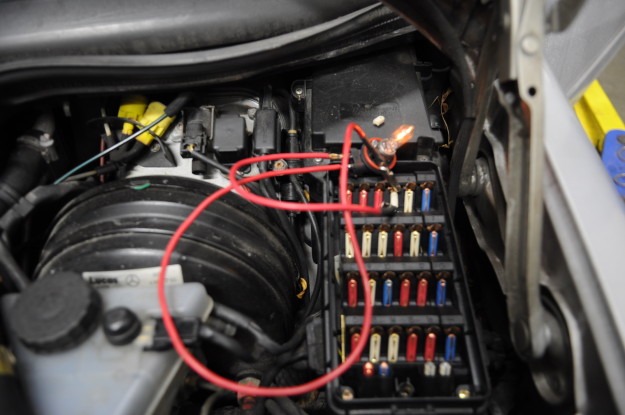 Back to our issue at hand… After disconnecting the rear right tail lamps and front right corner light, we located the short in the headlight washer pump. Once the new pump for the lens washer system was in, the fuse stopped popping and all was right once again for this E-Class.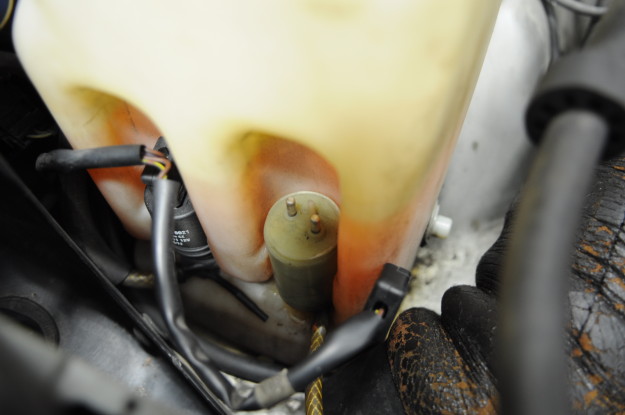 We know that diagnosing electrical issues can be an incredibly daunting task, if you need help with an electrical problem on your Mercedes-Benz 400E or have other vehicle diagnostic issues, please do not hesitate to call us at 815-230-2900. You can also contact us through email at blog@fluidmotorunion.com. We're more than happy to help and conveniently located in the Naperville/Plainfield area of the Chicago Metropolitan suburbs.