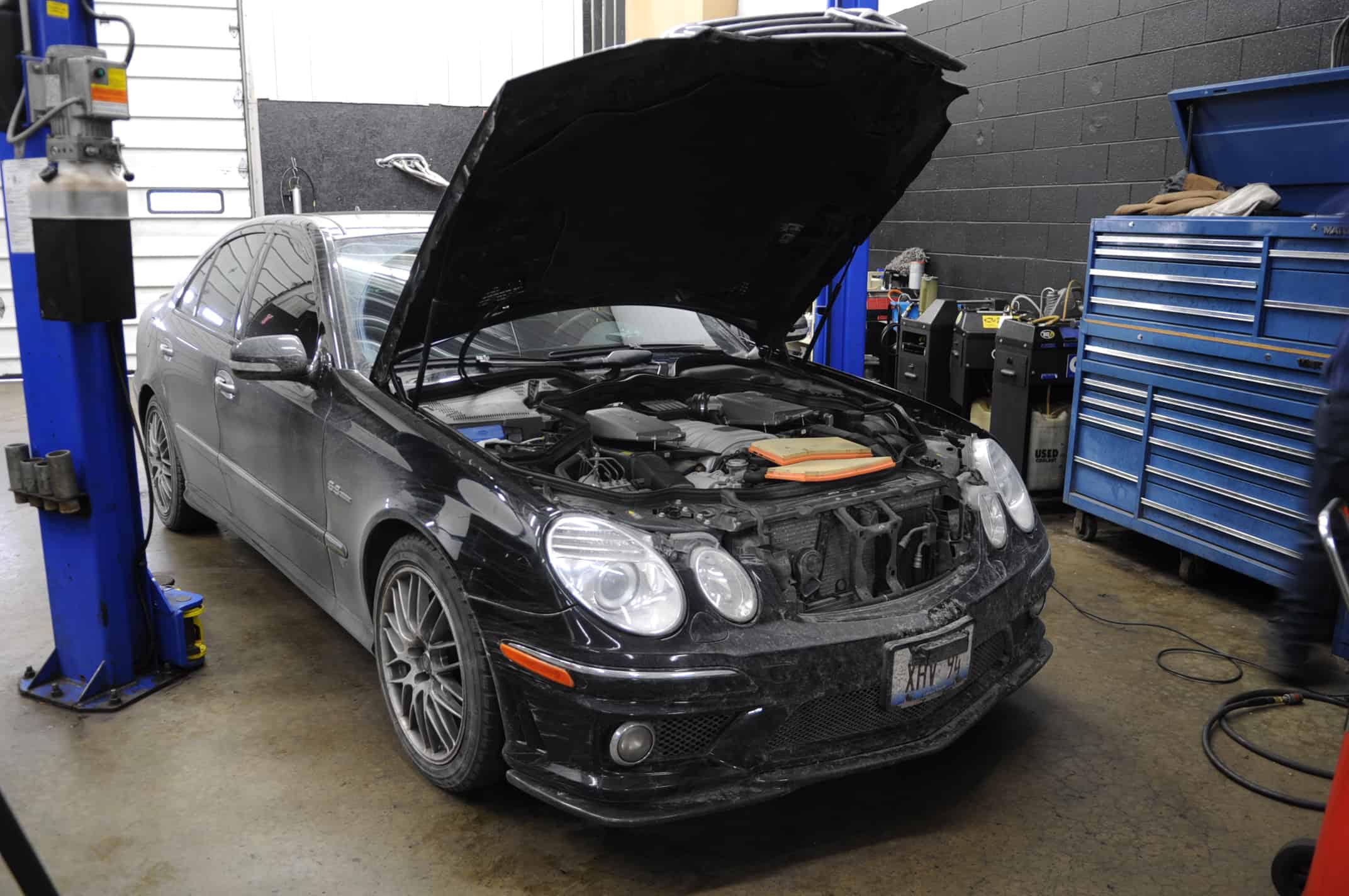 09 Apr

E63 AMG Air Filter

An intake air filter is your vehicle's first and often times only line of defense from damaging dirt, dust and other contaminates that could cause harm to your vehicles engine. Modern air filters do a great job of cleaning the air the engine takes in, and because of this, they need regular checks and replacement. Mercedes recommends checks at 40,000 miles or 60,000 miles depending on engines in normal dust conditions. The Chicagoland area is located in the part of the country known as the salt belt, meaning that salt is used on roadways due to our severe winter weather. Cars that see winter need air filter checks more often as the dry salt and dirt from from the roadways will enter the air and greatly shorten a filter's ability to supply air to an engine.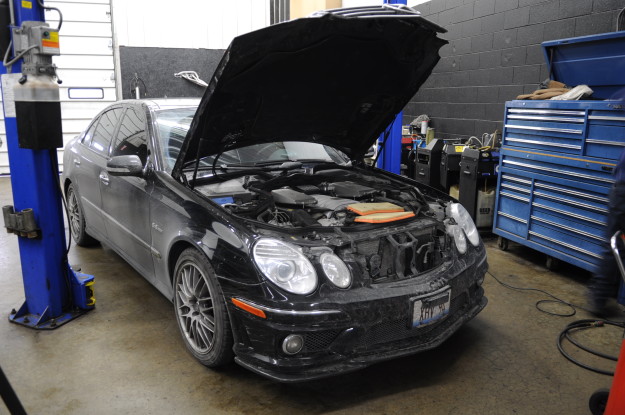 The filters on this particular 2008 Mercedes Benz E63 AMG saw only 20k miles of use before needing replacement. This 6.3L engine needs air in order to produce over 500 horsepower, so clean filters are a very important part of keeping the motor as efficient and as powerful as possible.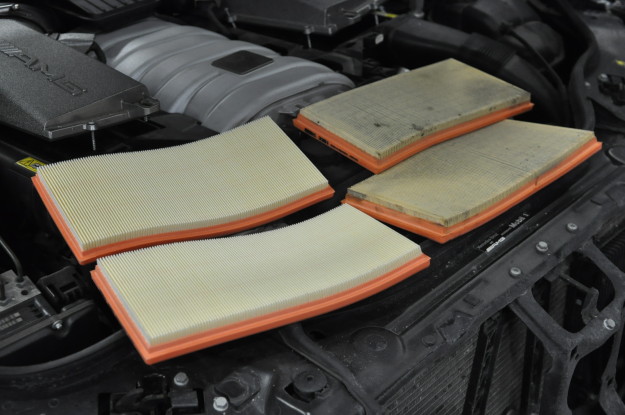 Replacing filters is straightforward on the M156 engines. Just remove the bolts from the covers, pull them out and pop them back in.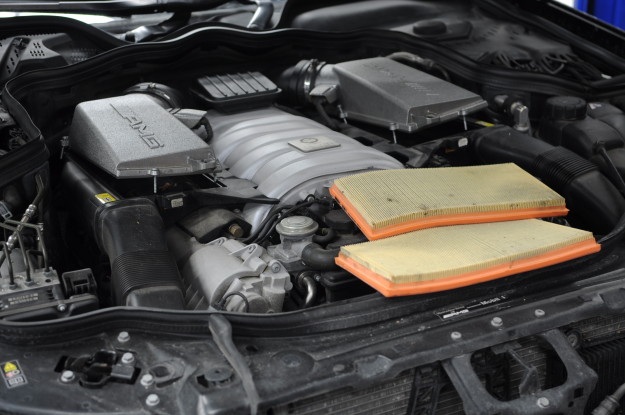 If you're looking to get your air filters replaced, don't wait to call us at 815-230-2900, or contact us through email at blog@fluidmotorunion.com. We're conveniently located in the Naperville/Plainfield area of the Chicago Metropolitan suburbs.