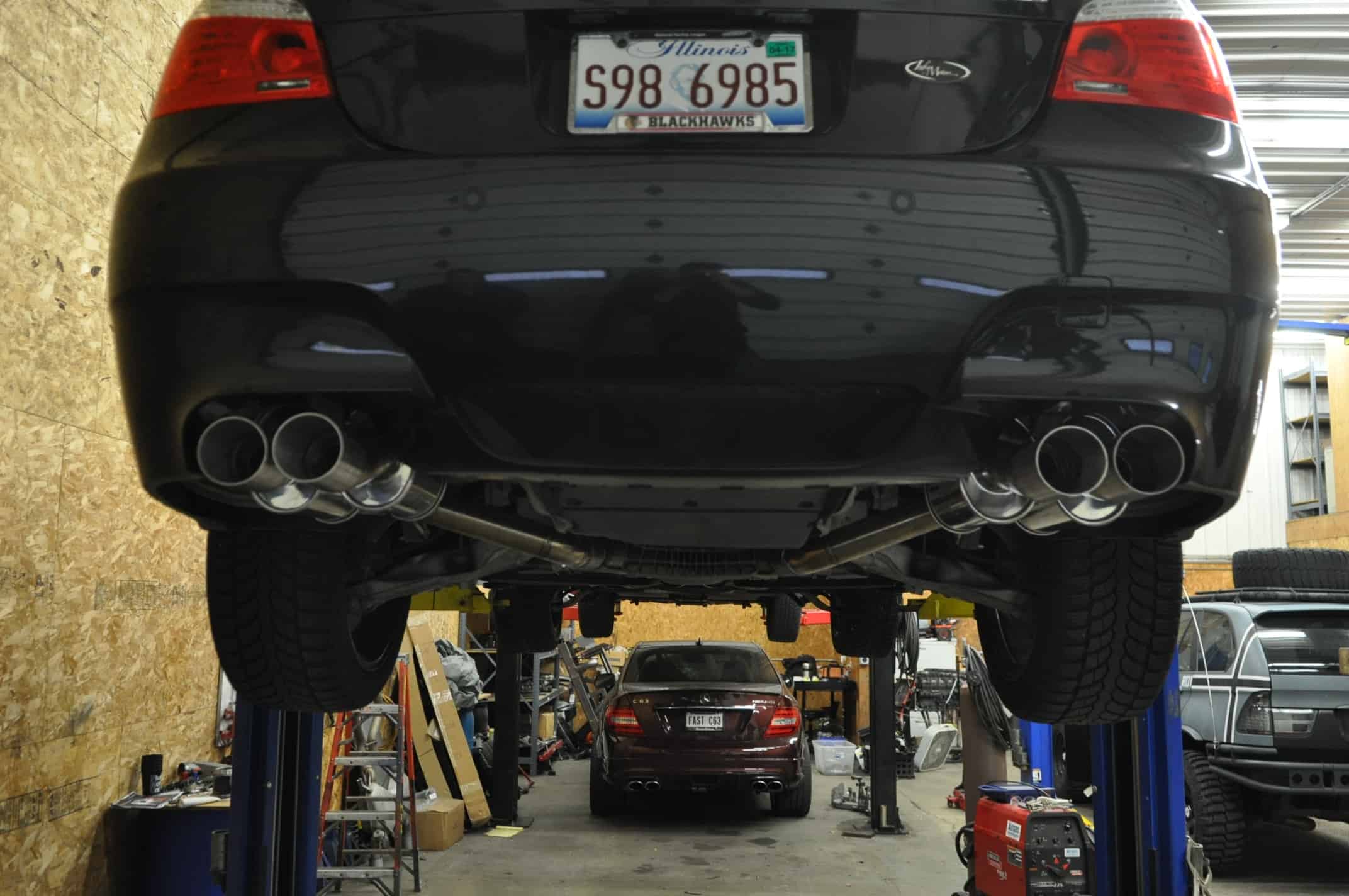 01 May

E60 M5 Rear Section Exhaust – Custom Muffler Fabrication

Considering it had a wild 507hp naturally aspirated V10, the BMW E60 M5 came with a relatively subdued tone from the factory. Which is understandable considering that it is still a "family sedan" when you get down to its underpinnings. Now, even though you would think that the simple solution would be to take the E60 M5 Rear Section Exhaust and replace it with an aftermarket exhaust that simply made the car louder, this can be a potential mistake.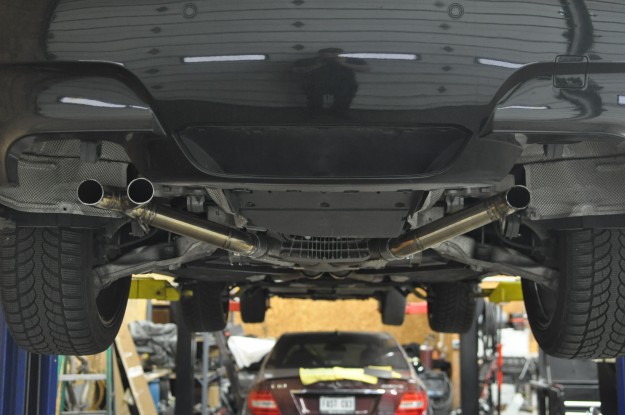 While upper RPM ranges can approach that exotic sound you would assume that this car is capable of producing, the wrong setup can turn this from a "practical exotic" to something that sounds like it's at home leaving a late night parking lot car meet. The wrong style of chambered muffler can highlight all the wrong notes, leaving a shrill, raspy car that drones everywhere you take it.
"Sound in this context, is not just loudness"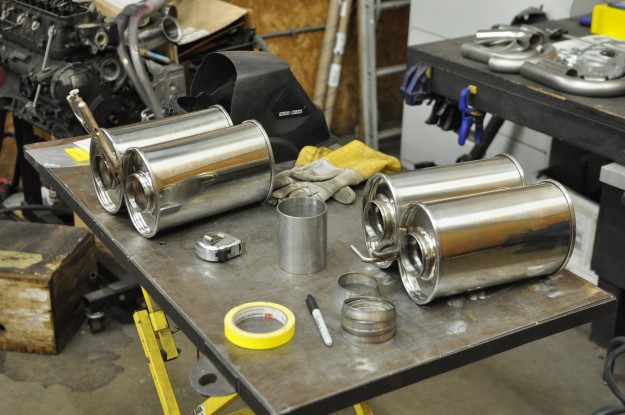 These next statements cannot be stressed enough: "Sound in this context, is not just loudness," When we take this mantra into account during the modification of a car, we do not just make a car louder. Tone, pitch, resonance and drone all come into question. With the exhausts we build, we never use chambered mufflers, as that creates a pressure drop that changes the pitch of the exhaust note. Every engine creates a different set of sounds, some good, and some less than pleasant.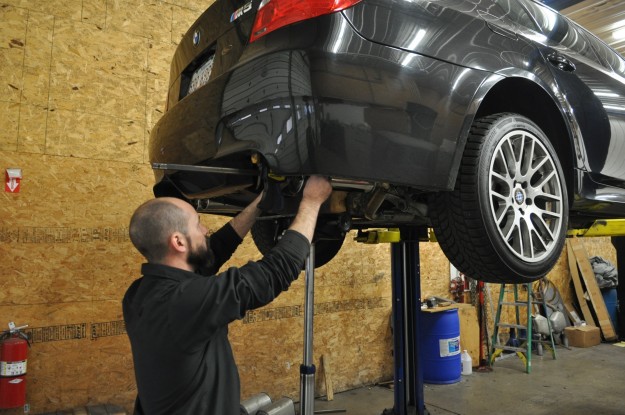 For this E60 M5 Rear Section Exhaust, we used a design we had tried before in the past with our production e39 m5 rear system as well as our custom e60 setup. The stainless steel dual can design we use keeps the raucous tone of the v10 under control while minimizing drone. There is no unpleasant "hollowness" to the pitch thanks to our straight through dual resonated chamberless design and smooth merge transitions. What's left is an exhaust with a clean, deep, exotic tone.
We here at Fluid take more pride in our cars than that. After all, this garage was not founded on the principles of making a quick buck and disregarding quality for a better bottom line. We care about every single car that rolls through these garage doors, as we believe in the passion involved in motoring. If you care enough about your car to bring it to us, we want to make sure that it's cared for properly, that includes putting only parts that are well designed and complement the best aspects of the vehicle. If you are looking for a BMW E60 M5 Rear Section Exhaust, or looking for a custom exhaust for your vehicle that isn't a compromise, give us a call at our Naperville Location – 630 305-3054 or set up an appointment by visiting our website or emailing us at blog@fluidmotorunion.com.