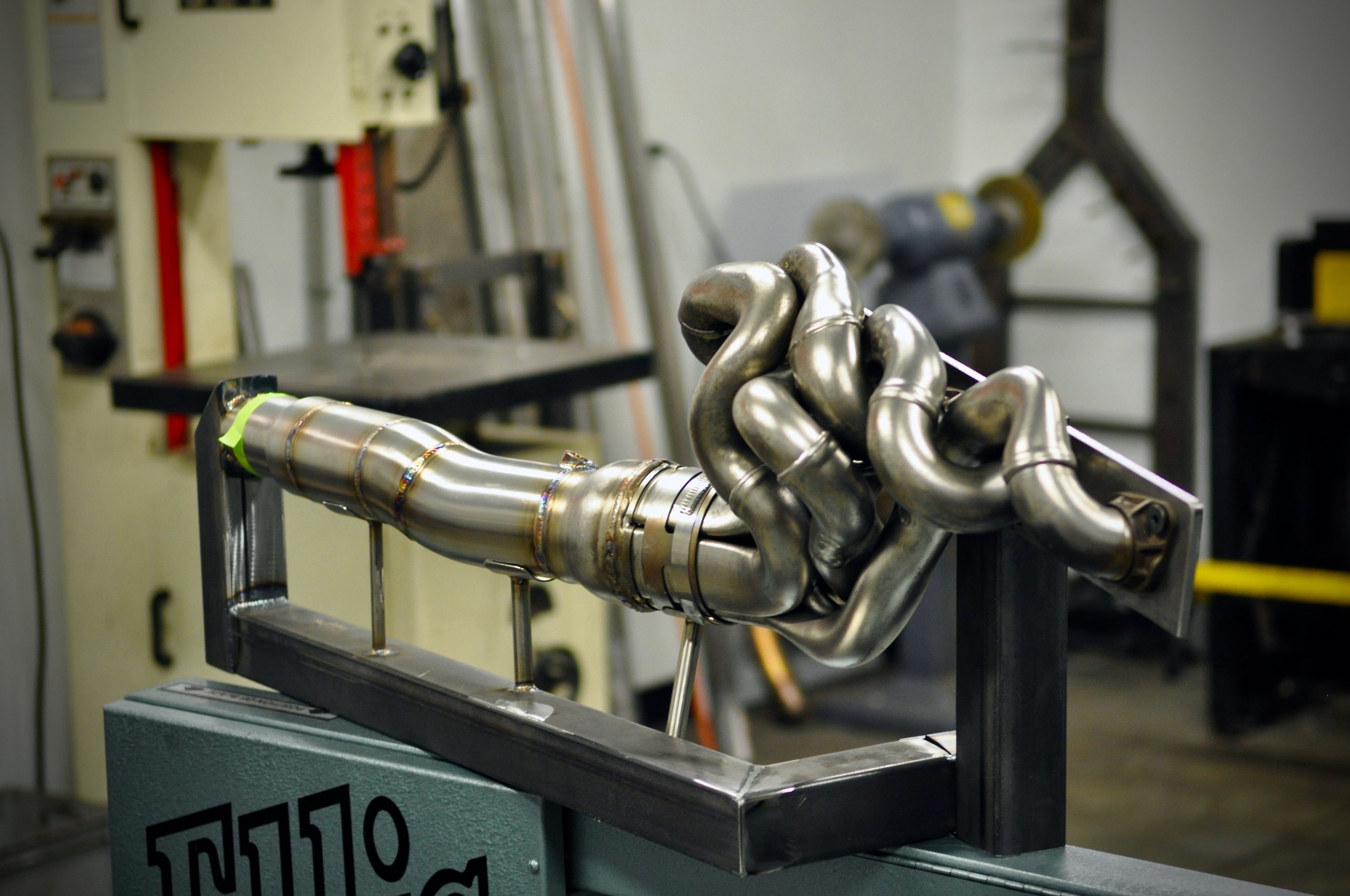 09 Mar

E60 M5 Headers – BMW S85 V10 Performance Headers Now Available!

Fluid MotorUnion is proud to announce our newest line of exhaust components. Since there are not a lot of quality E60 M5 headers available on the market, and we needed a set for a customer's car, we decided to craft our own! since both the E60 M5 and M6 utilize BMW's S85 V10 engine, the exhaust headers are identical so our system fits both cars. Our goal in making these E60 M5 headers was to create an affordable yet high-quality header, that increased performance and unleashed the full sound from these high revving V10 beasts. To do this we actually utilized the original exhaust manifold and removed the catalytic converter, which is the biggest performance restriction in these cars. Due to the higher flow capability, Our headers in combination with our custom tune added 40 wheel HP. Check out the video at the end of the blog.

Order now from our new online store to take advantage of special discounted pricing!  https://www.fluidmotorunion.com/product/e60-m5-e63-m6-performance-headers-s85-engine/

We refinished and polished the manifold, and replaced the cat with TIG welded 304 stainless steel 3″ piping. By using the OEM manifold and just replacing the catalytic converters we can ensure they fit stock measurements allowing the use of either the OEM exhaust or an aftermarket system. These headers can be ceramic coated for an additional cost.

Fluid MotorUnion Header Pictured Below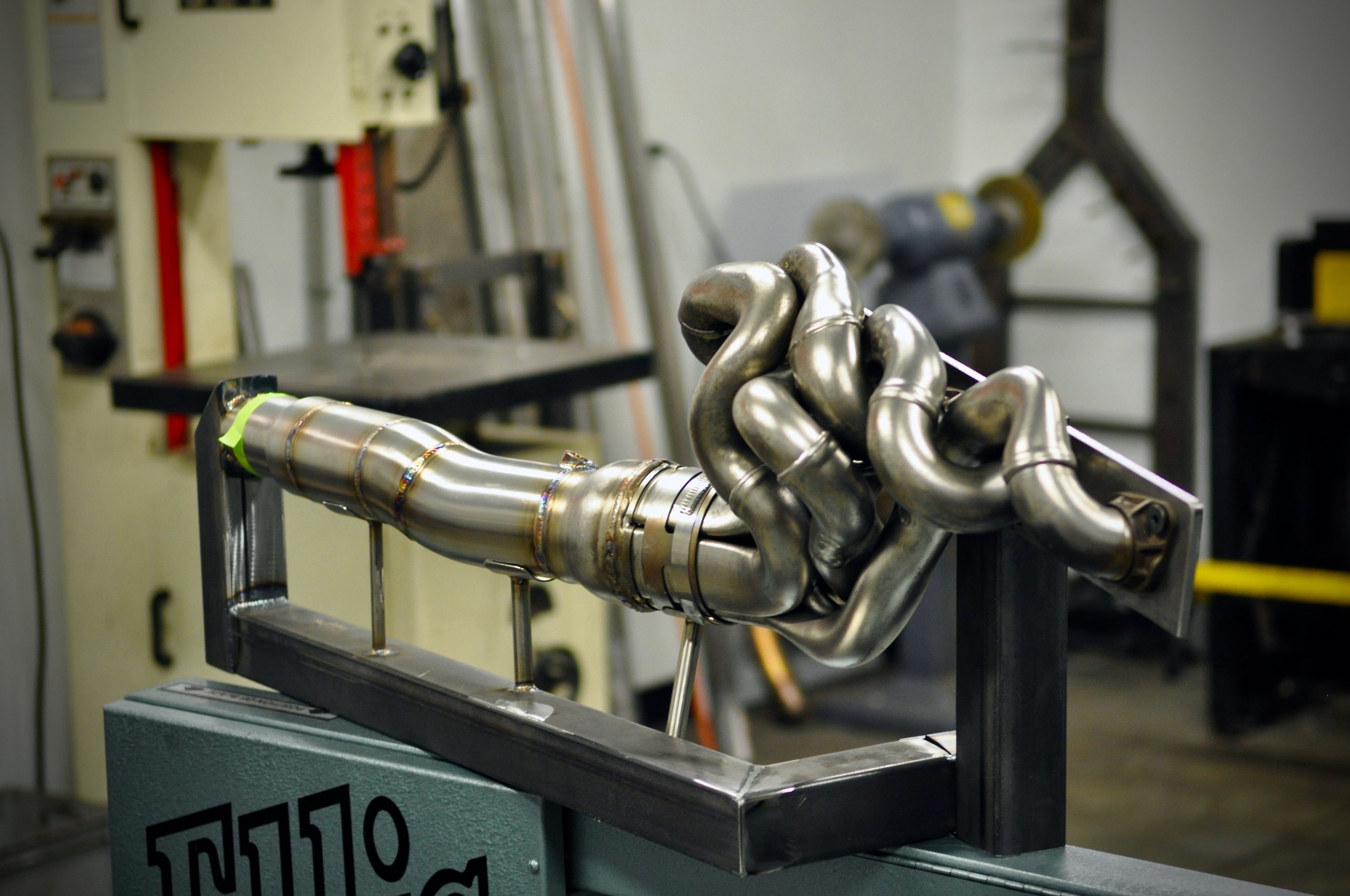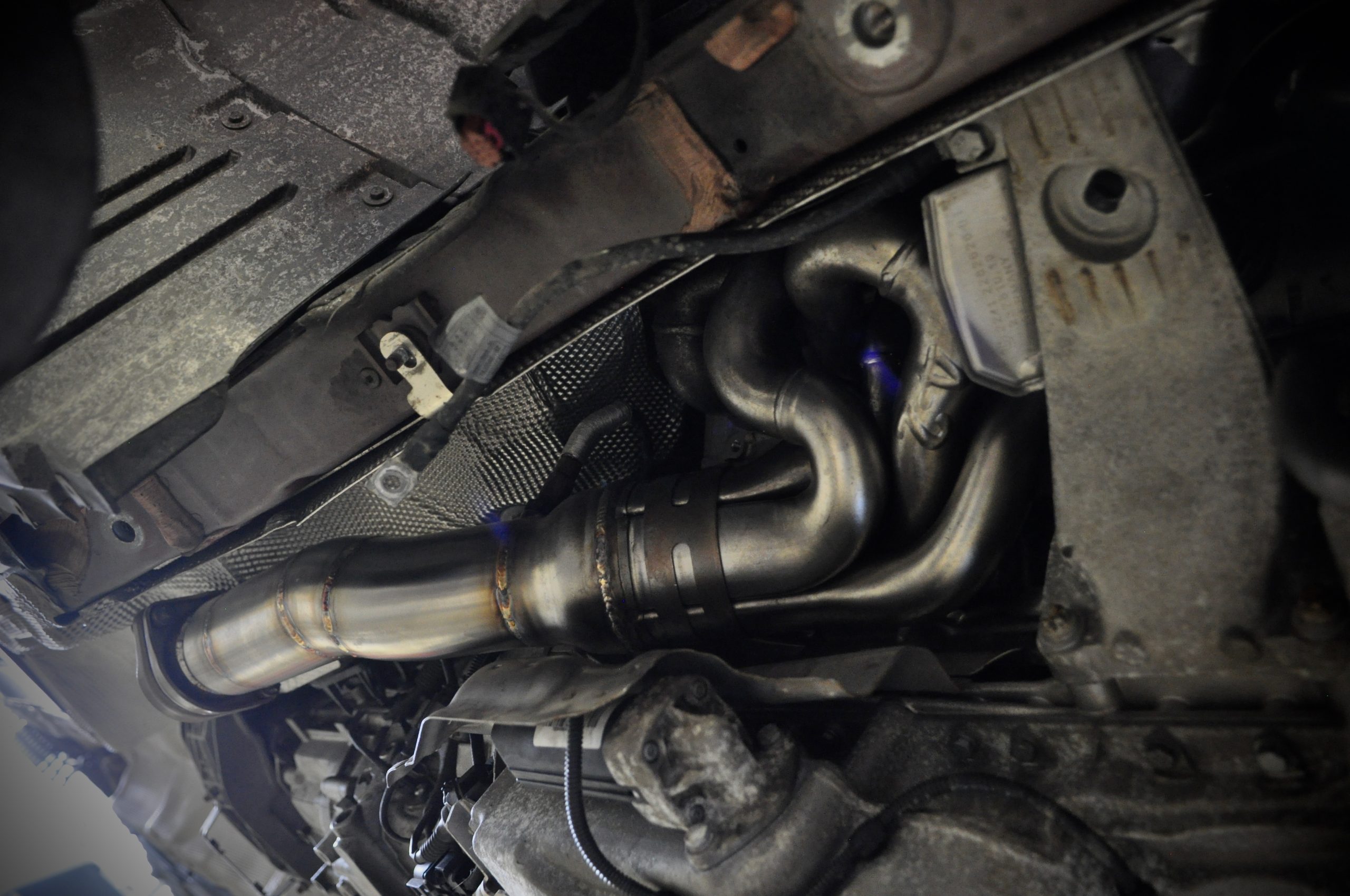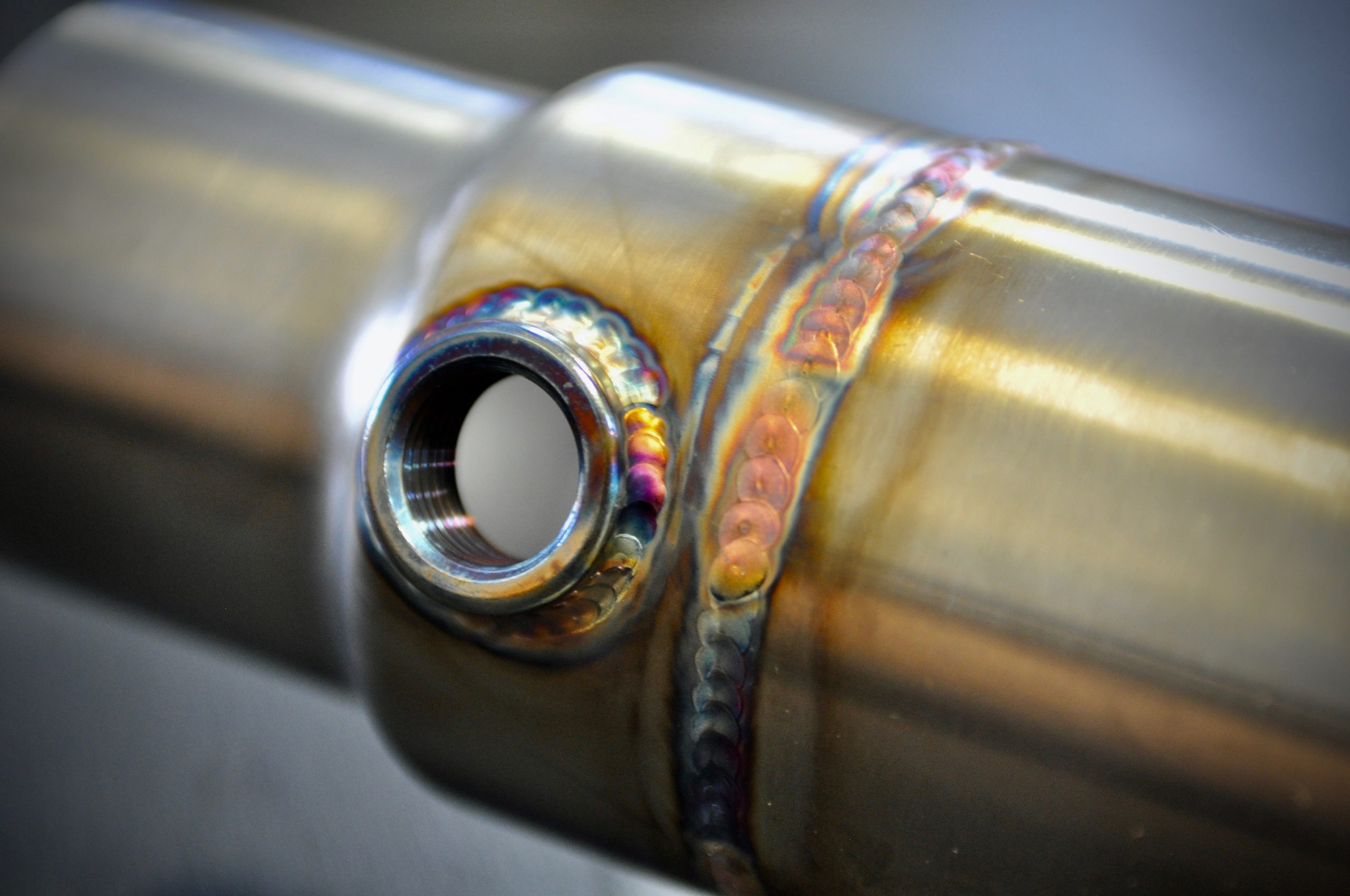 Check out the full release video at the bottom of the blog for sound clips of the headers, and full exhaust system.
These E60 M5 headers are now available for sale! Email us at Blog@FluidMotorUnion.com or call us at 630-305-3054 for pricing information or to place an order!
Full E60 & E63 Exhausts Also Available
This week a customer brought us an E60 M6 for rod bearings and a full custom exhaust. We took care of the rod bearings and got the headers built. The customer did not want any highway drone with this exhaust so instead of the typical 2, we added 4 Vibrant straight through style resonators. Along with an x-pipe, and carbon fiber exhaust tips. This exhaust is a 2.75″ diameter but can be made in up to 3″. As always our exhausts are TIG welded, and back purged with inert gas, ensuring smooth flow and increased exhaust velocity.
Old Exhaust System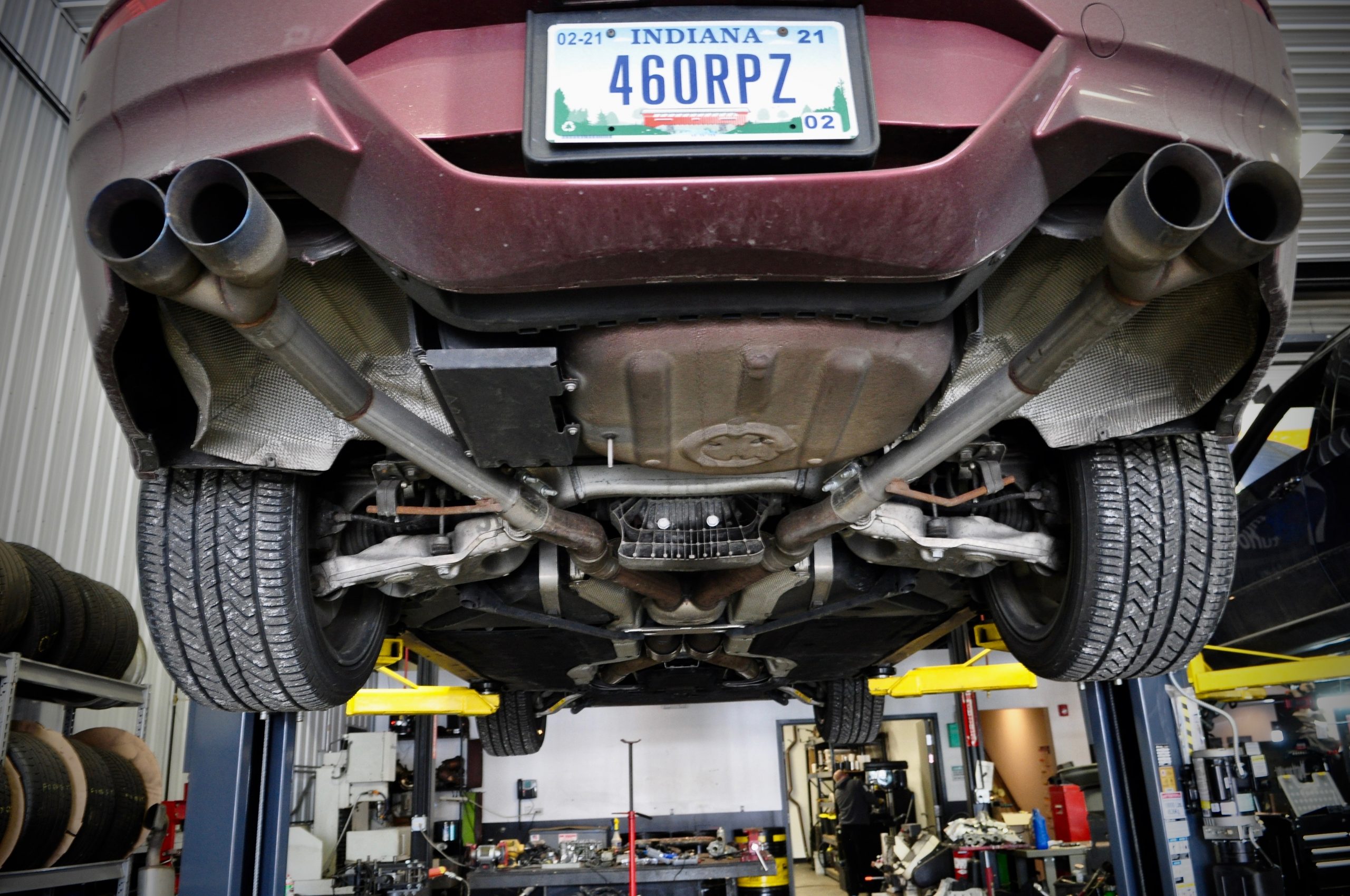 X-Pipe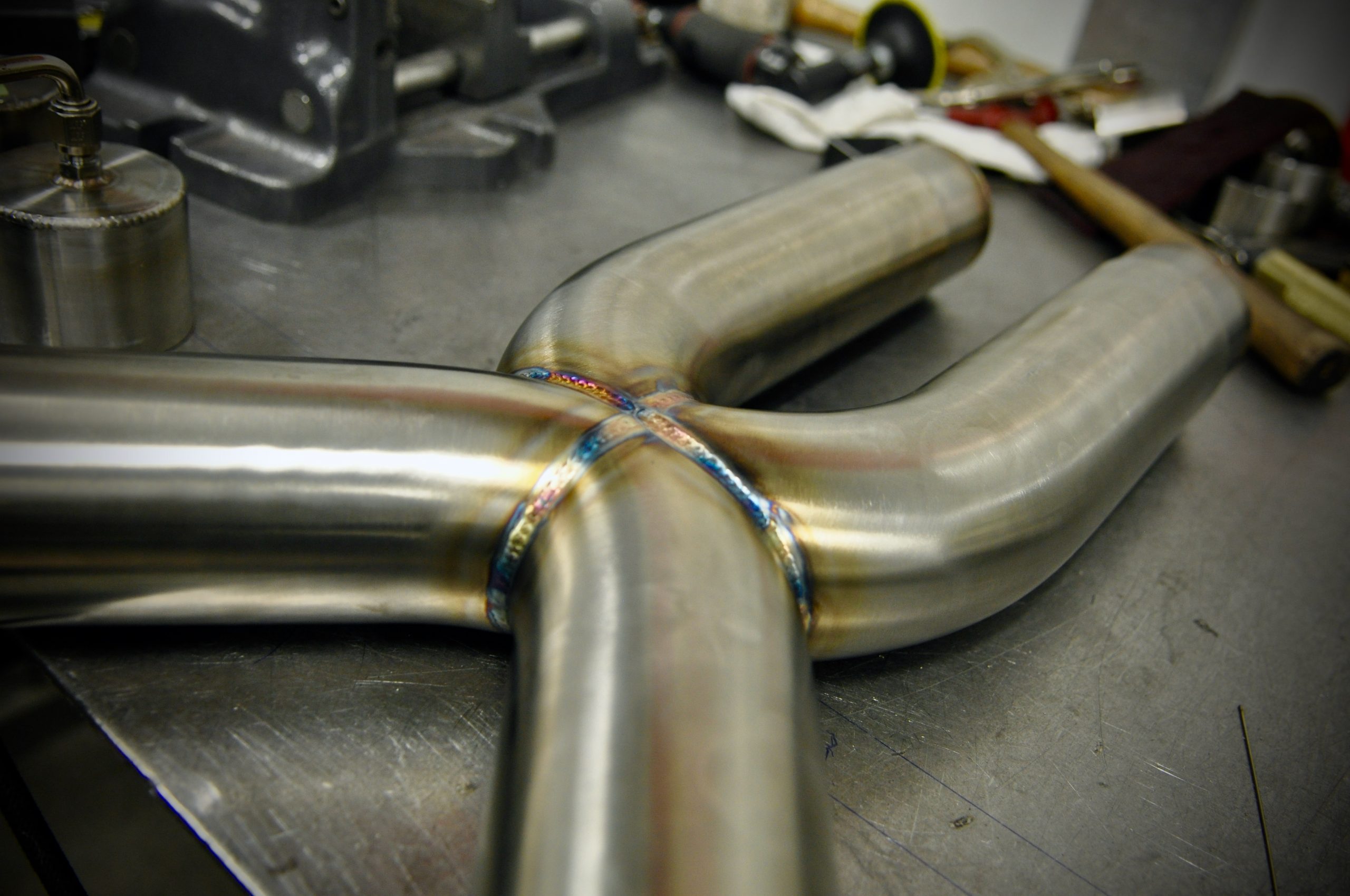 New System