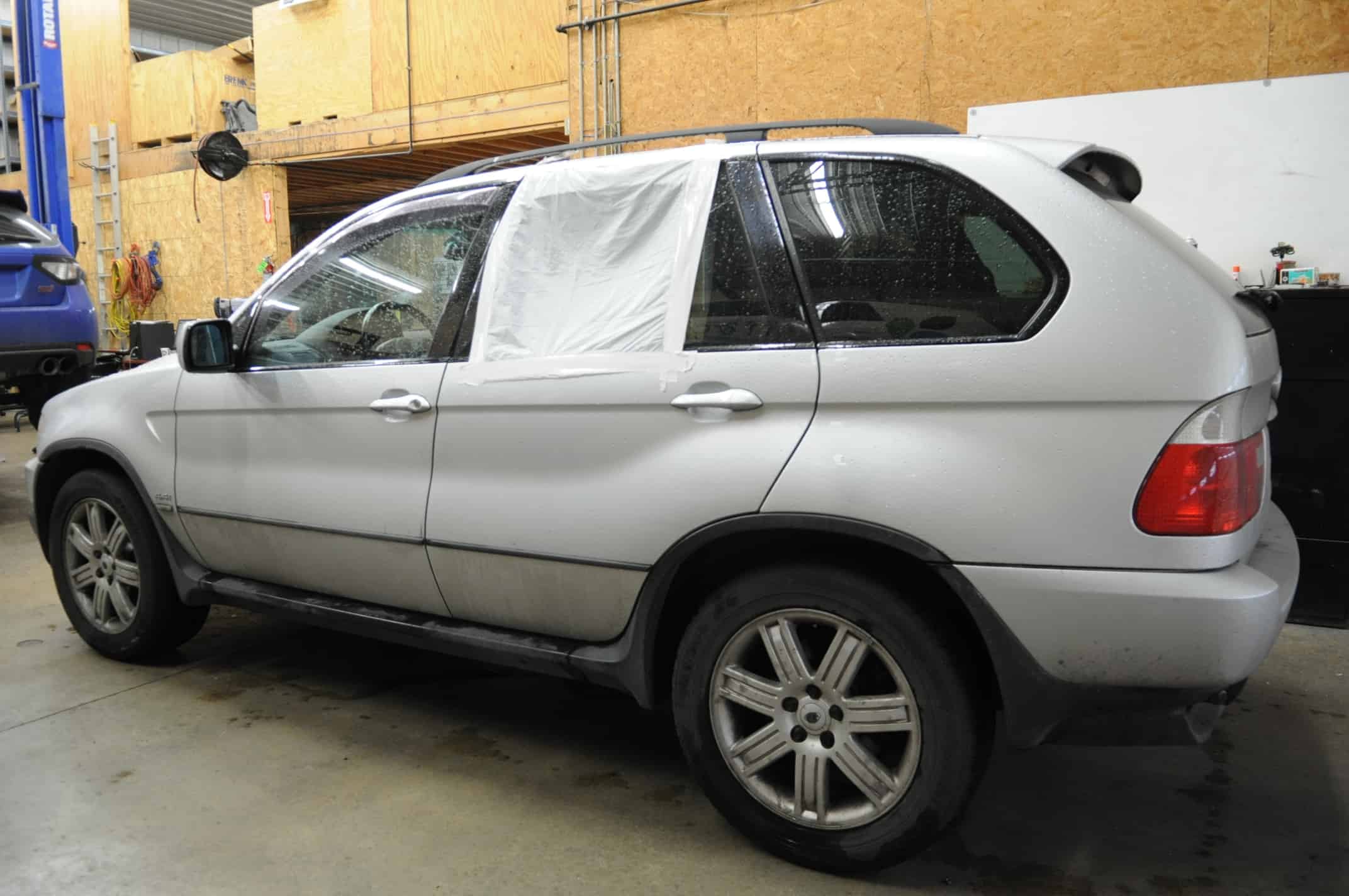 21 Jan

E53 X5 Window Regulator

A very common issue that we see again and again with the E53 chassis of the BMW X5 is the failure of the window regulators. Most of BMW's cable drawn window regulators are notorious for breaking, but this is especially prevalent on the early X5's.

To say the design is fragile is putting it lightly. The cables and plastic rollers just aren't up to the task of getting the window up and down reliably. This is especially troublesome in colder climates, where it is common place to try and clear frozen, snow covered or iced over windows by rolling them down and back up. The extra force required to move the weight of the icy window stretches the cable ever so slightly, until the loosened cable jumps the spool and gets tangled up. Once this happens, there is no way to undo the damage without replacement. This 2002 BMW X5 4.4 came with the rear left window stuck down. Here's the basics to getting the regulator out.

To get to the regulator, the door panel needs to have three T25 torx screws removed and then carefully pry to get it removed.
Once off, use a razor to cut the tacky seal while pulling the foam moisture barrier. With the barrier out of the way, raise the window by actuating the switch while pulling the window.
Move the window up so you can access the 8mm screw at the bottom of the window threw the access hole in the stamped steel section of the window regulator. Only loosen this screw until the window can be slid up out of the regulator.
Move the glass up into the up position in the window track and tape into place. Make sure the tape is secure as you don't want the glass dropping and breaking!
Remove the three 10mm nuts that hold the regulator in place, disconnect the plug for the window motor and remove the regulator.
Take the three T40 torx bolts that hold in the window motor.
Reverse these instructions for Installation.

Even with the new regulator in, its only a matter of time before it goes bad. However, it should last as least as long as the original, if not longer if you remember to keep use to a minimum in cold weather.
Is your window stuck down in your car? You may have a bad window regulator. Get in touch with us by calling at 815-230-2900, or contact us through email at blog@fluidmotorunion.com. We're conveniently located in the Naperville/Plainfield area of the Chicago Metropolitan suburbs.