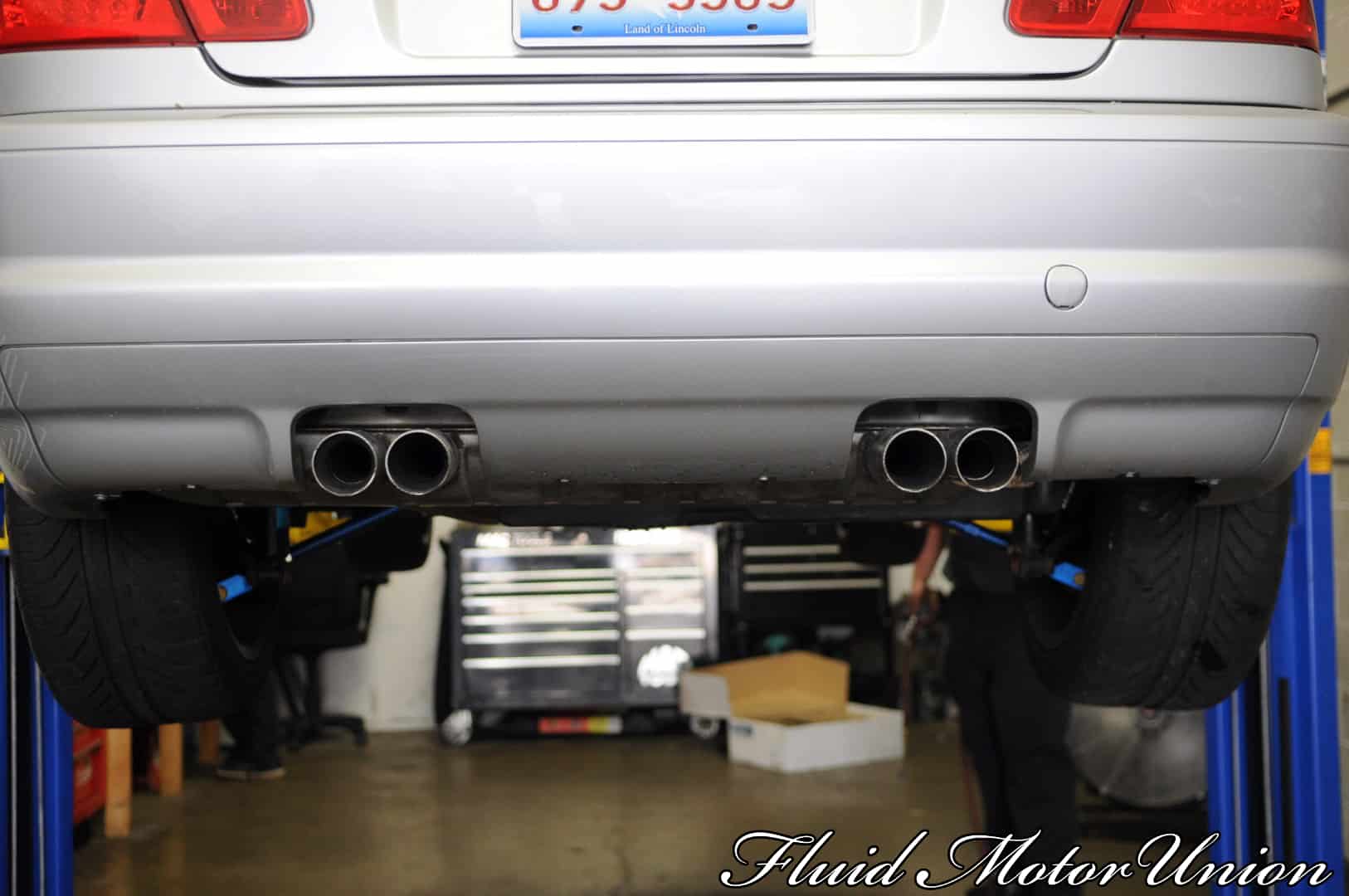 17 Jul

E46 Subframe Reinforcement

Today we will cover a go over a very common problem often seen with E46 M3's…

…the cracking of the rear trunk floor where the subframe attaches to the car. We have covered this a few times in the past before (Previous E46 Subframe Reinforcement) which is usually why we make the recommendation of doing a subframe reinforcement before it cracks. This is a very serious problem that, if handled before it cracks, can prevent an even more costly repair. Fortunately for this new M3 owner, it looked like the subframe floor was already replaced during the recall, which was more than likely carried out by the dealer.

Our client was hoping to use this car on the street and track so starting with the subframe reinforcement was immediately recommended. We began by removing the entire subframe which gives us access to the area that needs the most attention. With our commitment to excellence in welding and fabrication, we managed to make this subframe reinforcement strong and a thing of beauty.

However, reinforcement of the subframe was not our only task on this BMW M3. The owner also wanted to tighten up the feel of the vehicle. With the subframe out of the car, we went to work- replacing the standard subframe, differential, and trailing arm bushings with new Powerflex polyurethane bushings. You'll also notice that the failure prone rear camber arms, aka wishbones or rear lower control arms, were also replaced with the Turner Motorsport adjustable camber arms. Supporting that, the rear shock mounts as well as front/rear lower trailing arm bushings were replaced with polyurethane upgrades. When all was said and done, the cars feel and handling was greatly enhanced, leaving the customer with an even more ultimate "Ultimate Driving Machine."

When you buy a car that you intend to track frequently, it's imperative that everything is in top shape for maximum performance and reliability. These subframe issues should be a top priority for E46 owners and especially on the M3. If not handled early on and neglected, it can lead to complete trunk floor replacement! Ouch!

If you have any questions such as, "how much does it cost to reinforce a BMW E46 subframe?" call us at 815-230-2900 or email us at mmarzano@fluidmotorunion.com. Have a great day and check back soon for more projects going on around the shop!