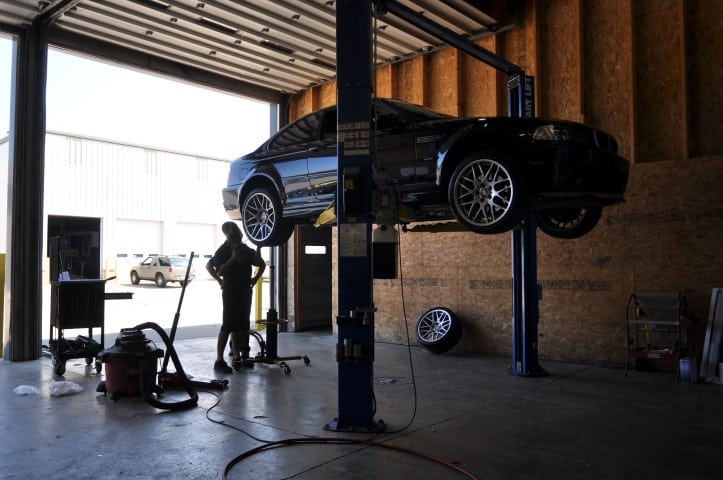 27 Jul

E46 M3 + Euro Headers + FMU Section 2 = ????

Extremely sorry for the delay, we've had some technical difficulties trying to update WordPress and necessary plugin's. Thank you very much for your patience and continued support!

Today we have a look at a remarkable E46 M3!

This particular client came to us with intent to give his M3 a touch of Euro. Luckily, he had an opportunity to see and hear our custom Section 1 & 2 on Nick Piper's Alpine White M3 which gave him the desire to have something similar.

With that said, this client came to us wanting to remain somewhat OEM, but with the ability to add a bit of flare. He informed us that he had been after some OEM European Headers, which we highly recommended he purchase. Once he sourced some, he immediately pulled the trigger and we began going back and fourth on which setup would suit him best. We ultimately decided on a catted European Section 1, which would feed into a single 3 inch custom section 2. This would be topped off with a pre-planned requirement of a DMH Low-Profile cutout, similar to that of Nick's car.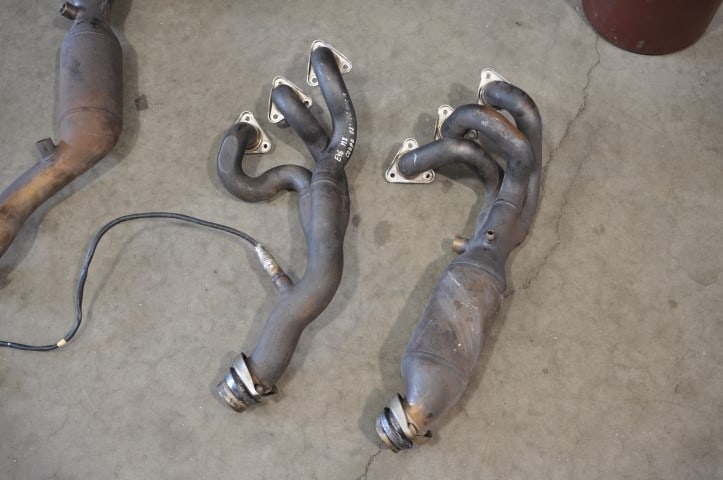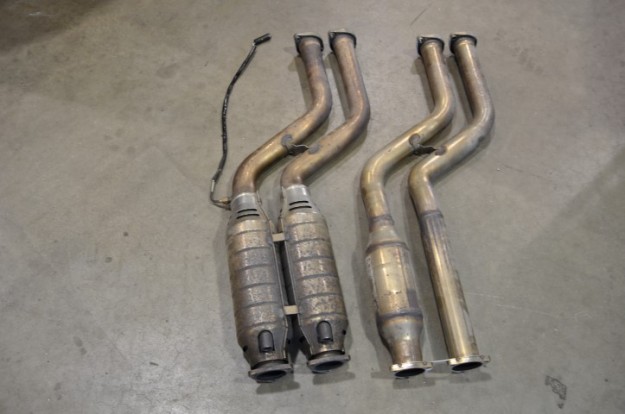 When discussing the options with our client, he mentioned that he had every intention of staying naturally aspirated for quite awhile so we recommended that he go the route that sacrificed the least amount of torque in the bottom part of the rev range. We initially reccomended that the section 2 have an added resinator, but there were concerns on the car not being loud enough, After much deliberation we ultimately agreed to go with the OEM Euro Section 1, teamed up with our custom 3″ Section 2 utilizing only the DMH cutout.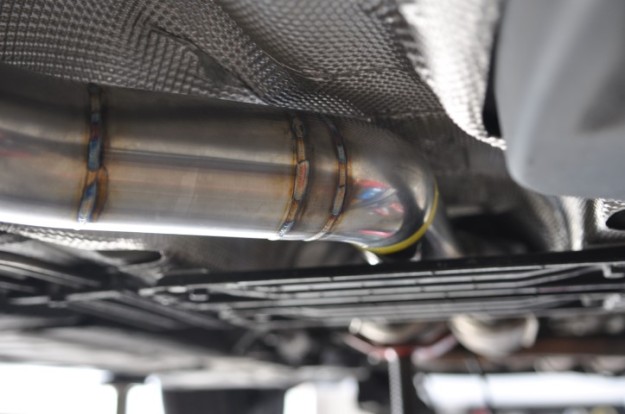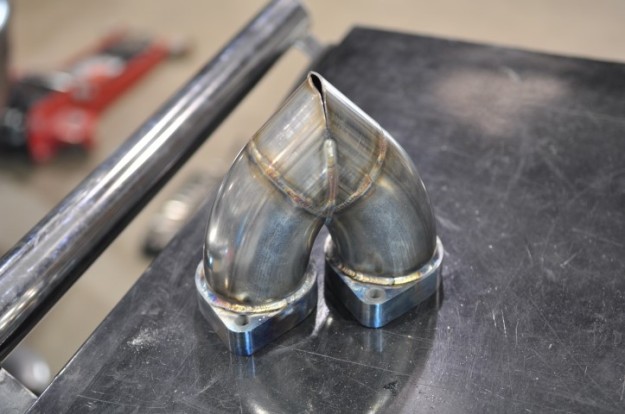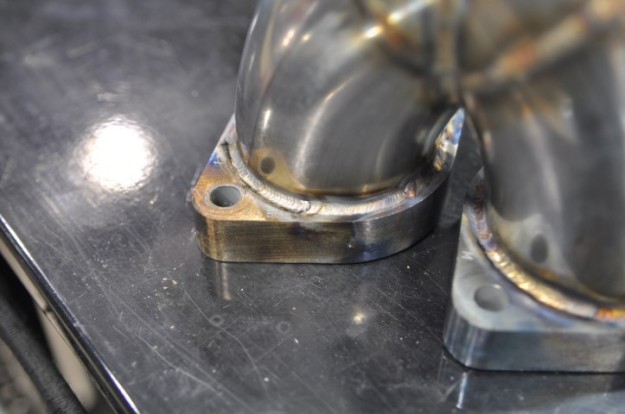 Those of you that aren't frequent followers of ours should know that we take our welding quality very seriously. Every last bit of fabrication being done in our shop is watched very closely to ensure that nothing is overlooked. Our attention to detail is our strongest suit so it's very important to us that our quality remains among some of the best in the business. Once we have the pipe properly cut and mocked up, everything is properly prepped, and carefully tig-welded, while being fully back-purged, no fusion welding here. Proper preparation, combined with years of experience ultimately results in a beautiful set of dimes to look at.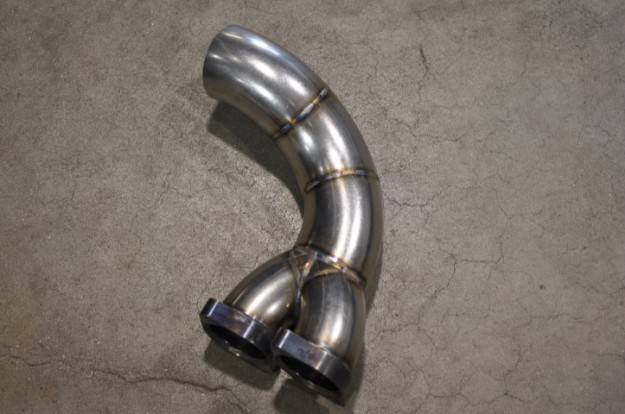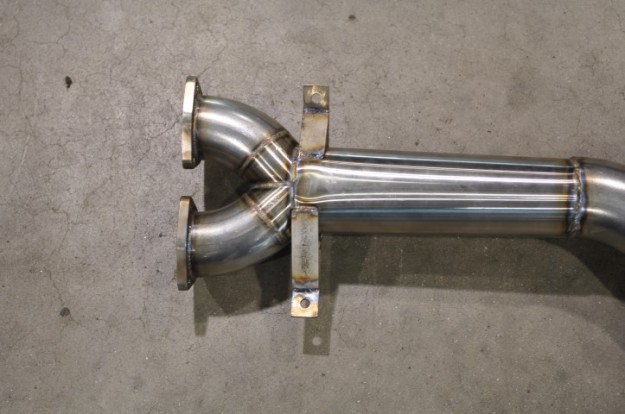 In the past we have found the stock rear section is more than capable of keeping things tamed for everyday driving. However, he also wanted to be able to hear the car scream on command. The solution you ask? The DMH Low-Profile cutout we mentioned earlier located in our Section 2 right before the stock rear muffler.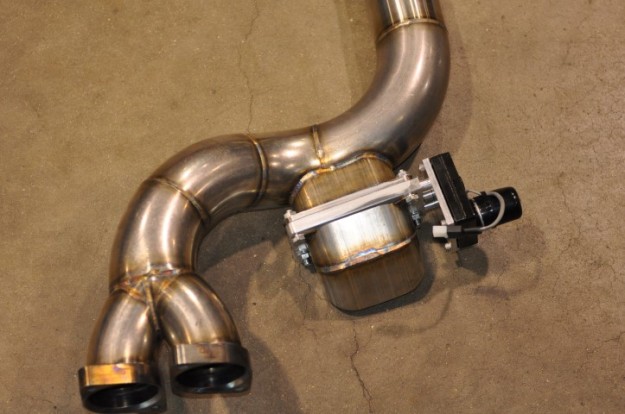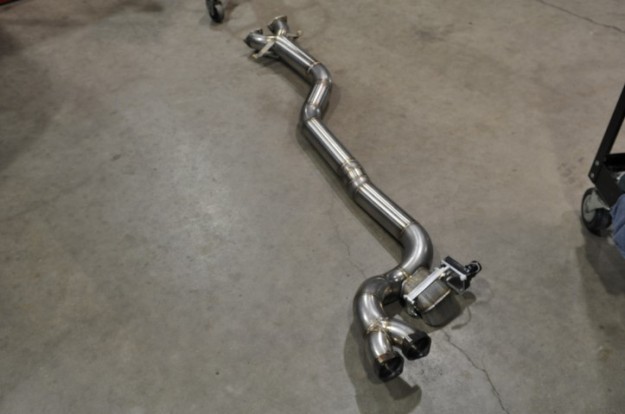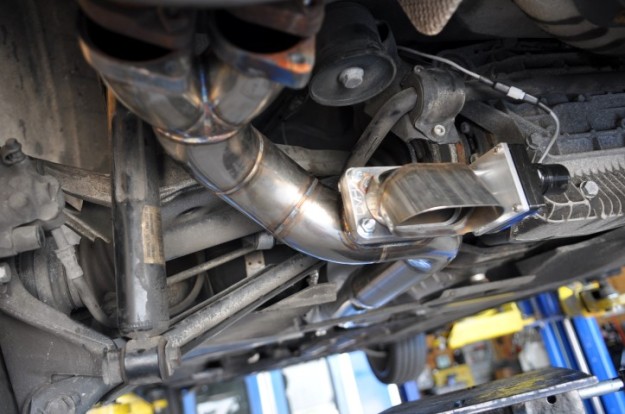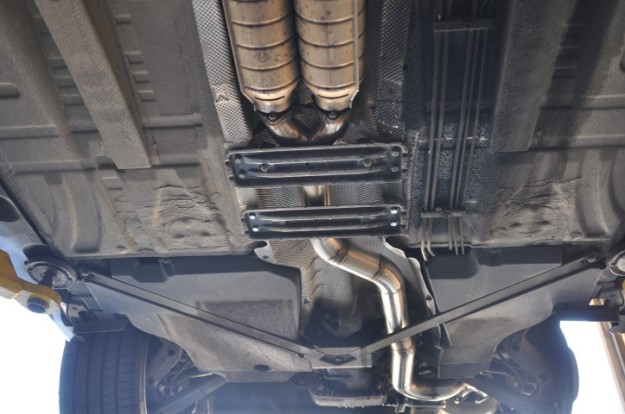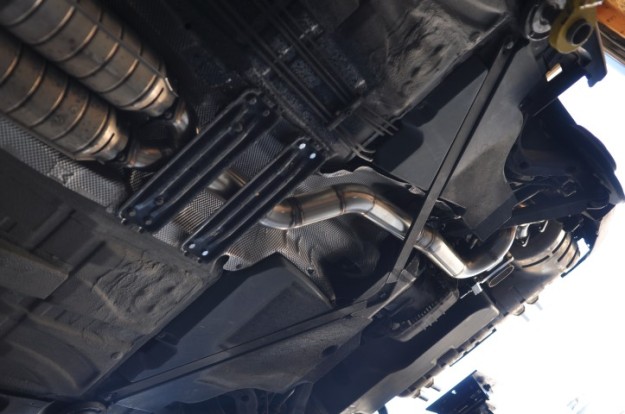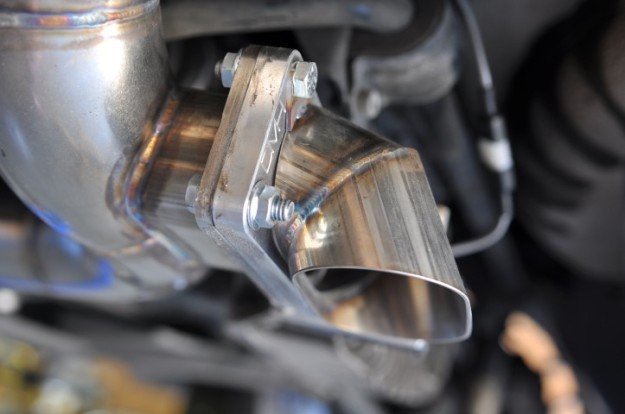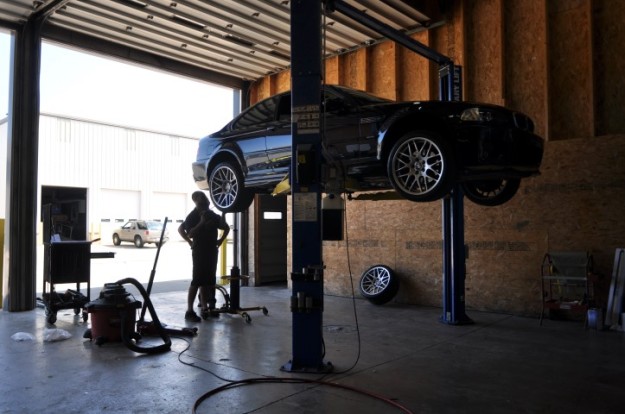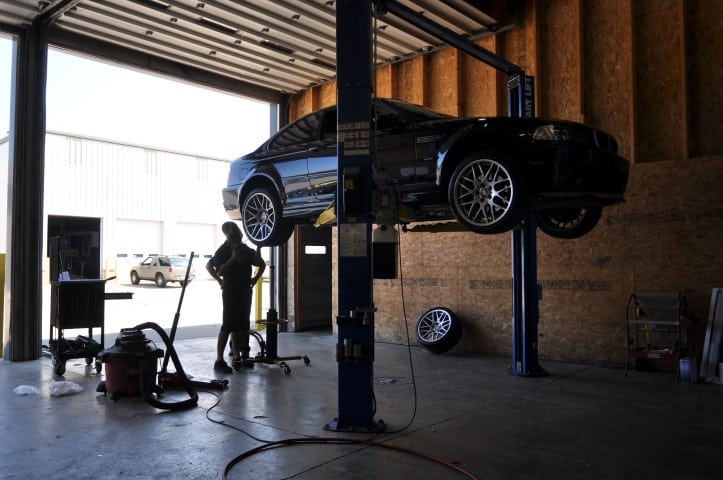 Ultimately, we're extremely happy with how the car turned out. However, we still would have liked to place a resonator in the Section 2 to take care of some of the rasp with both the DMH cutout open and closed. Regardless, we feel this combination is damn near perfect, that is, if you're looking for an OEM+ application that will yield great sound and performance for your E46 M3.
Like what you see? Tell us! If you're in the market for a similar setup please feel free to e-mail mmarzano@fluidmotorunion.com for more details and pricing information!