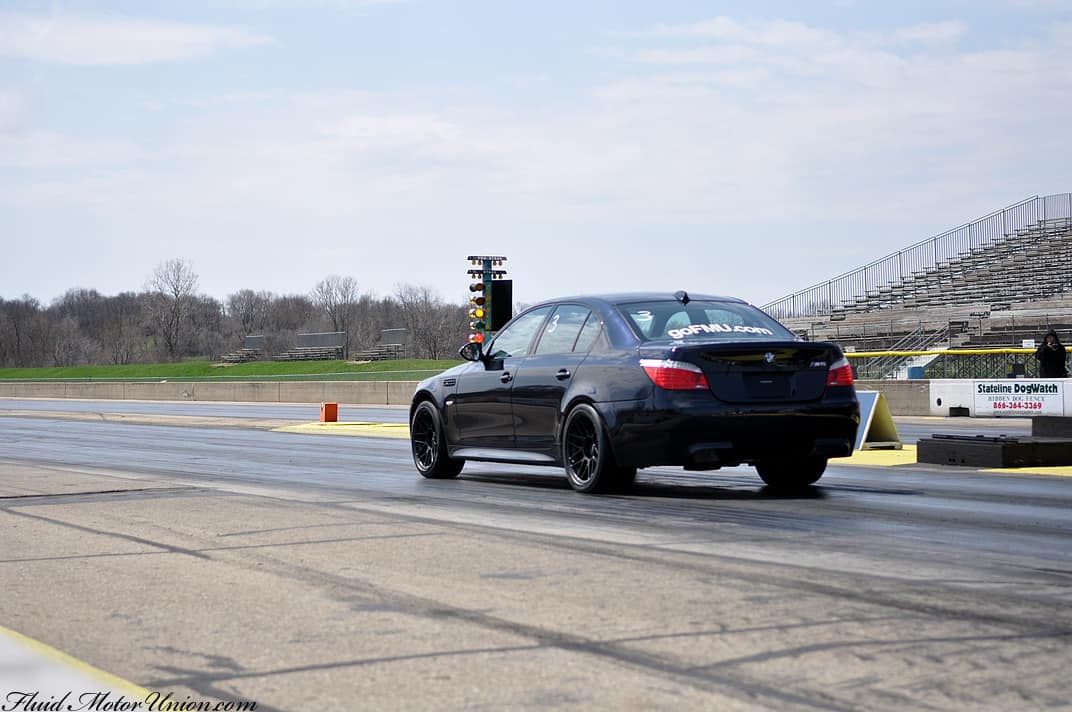 03 May

Draggin': Ken's E60 M5 at the Strip!

Not only is today's blog post about the drag strip, but we're also draggin' in the sense that we've had this video for over a week now. Whoops.

The following video was taken at Byron Dragway in Byron, Illinois. This is our customer Ken's E60 M5 heading to the dragstrip. You may have seen it on the blog before, or browsed his section of our Projects tab at the top of the website. Either way, his modifications are as follows:

• FMU Velocity Stacks
• FMU Exhaust Dumps
• FMU Custom Alpha-N ECU Tune
• Evolve Headers
• Recaro Driver's Seat
• Passenger + Rear Seat Delete
• Apex Lightweight Wheels
• Drag Radials

His best quarter-mile run of the day, which you see in the video, was 11.54s @ 118.5 mph. And it's only going to get faster from there, once he adapts to the bump in power over his previous runs down the strip. The in-car footage was filmed on a Contour GPS camera (similar to a GoPro), and the trackside footage was shot on OJ's iPhone. As the weather gets warmer, we should have more video for you, as well! For now, though, enjoy the clip below!

Have an absolutely fantastic weekend, and we'll see you back here for your esteemed narrator's final week running the FMU blog. It's bound to be a good one!