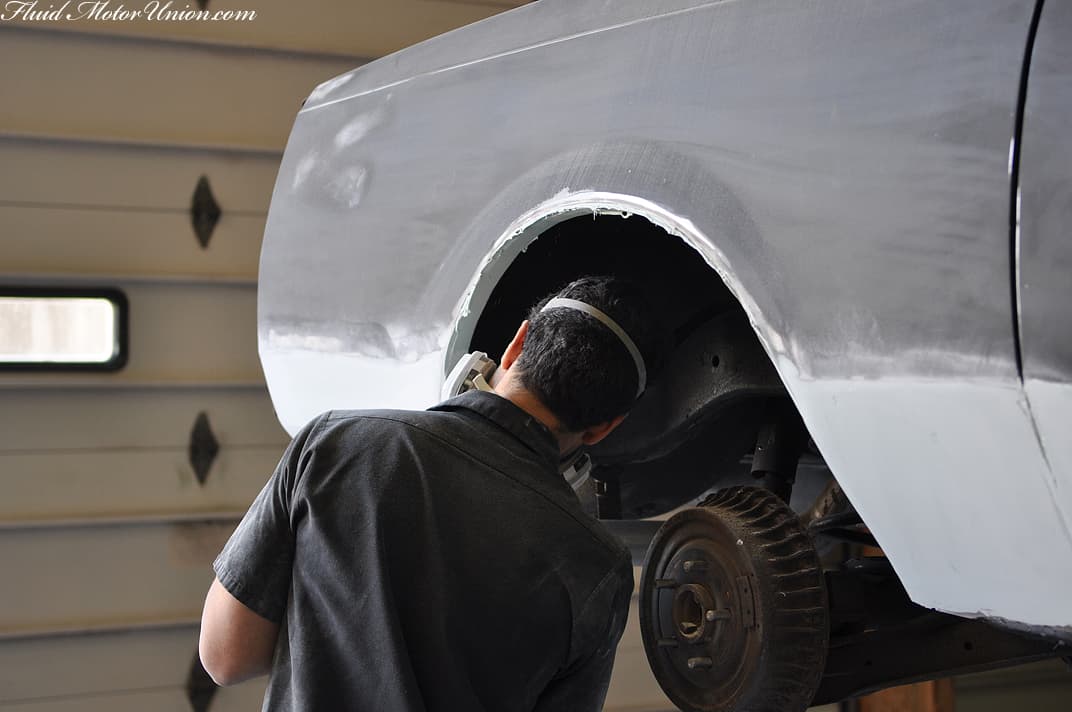 15 May

Don't Breathe That

We're not entirely sure if the items in today's blog post will blend or not, but we're absolutely sure that you'll want to have proper ventilation handy.

Today's blog post involves a fair bit of pre-paint prep for two radically different motor-powered contraptions. First up is a customer's Suzuki motorcycle. While deciding on a color scheme, the owner brought his bike to us and asked us to prep his fairings for paint. The first step, as one might imagine, is to remove all the fairings from the motorcycle itself. It looks kinda neat in its stripped-down state, but it probably isn't very aerodynamic.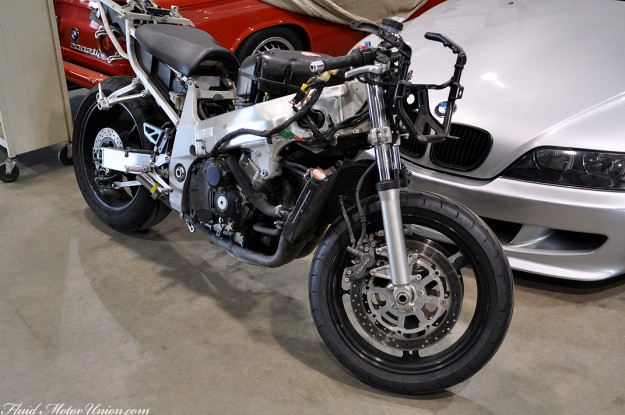 From there, we power washed each fairing to ensure that we wouldn't be grinding any dust or particulate into the fairings while we prepped them for paint. Once the pieces were cleaned and dried, we began sanding them down. This produces a fair amount of dust, and by the end of the day, Zak looked like he had engaged in, erm, "relations" with an entire Sam's Club worth of candy canes. Fairing paint dust, don't breathe that.
Once all the fairings are completely prepped, we'll be taking them over to paint, where we will apply a color of the owner's choice. What color will that be? Well, you'll have to stick around the FMU blog to find out!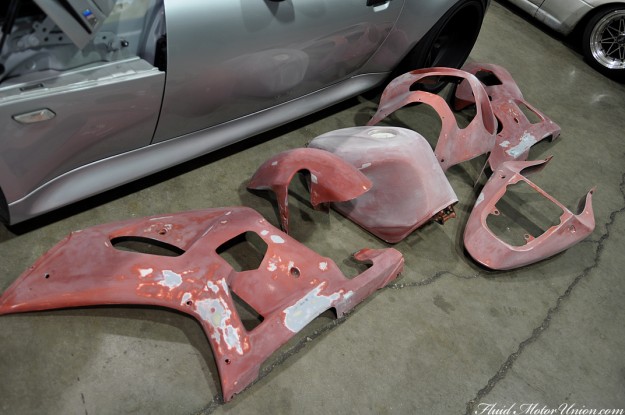 Now, let's move to something more traditional for FMU, something with four wheels and a big ol' motor under the hood. This is OJ's personal Buick Grand National, a car we've had in storage for some time as we haven't had the time to deal with the body work required to get it looking good again. However, in a slight bit of downtime recently, work began to get this car back into tip top shape. We have it up on the rack right now, where we've stripped it down to the bare essentials as we begin its lengthy restoration.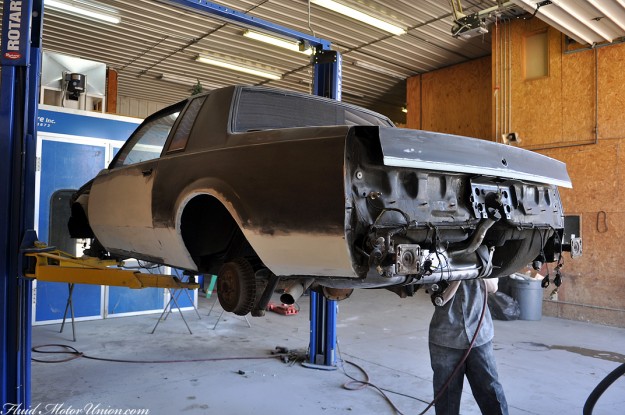 The body itself wasn't in the best condition, so at first, we've removed some of the body panels to deal with them individually, before putting everything back together and shaping the body lines correctly to retain that great shape that made this car so recognizable in the first place.
Like we said in the paragraph prior, there's more work than just applying materials and sanding. We still have to re-form the body lines and make sure this thing is 100% solid before committing it to the paint booth, so if you stick around the FMU blog for a while, you're bound to see this Grand National take shape right in front of your eyes.
Have a great day, and we'll see you back here tomorrow!