Chicagoland Area Dealership Strike – Worried About Servicing Your Vehicle?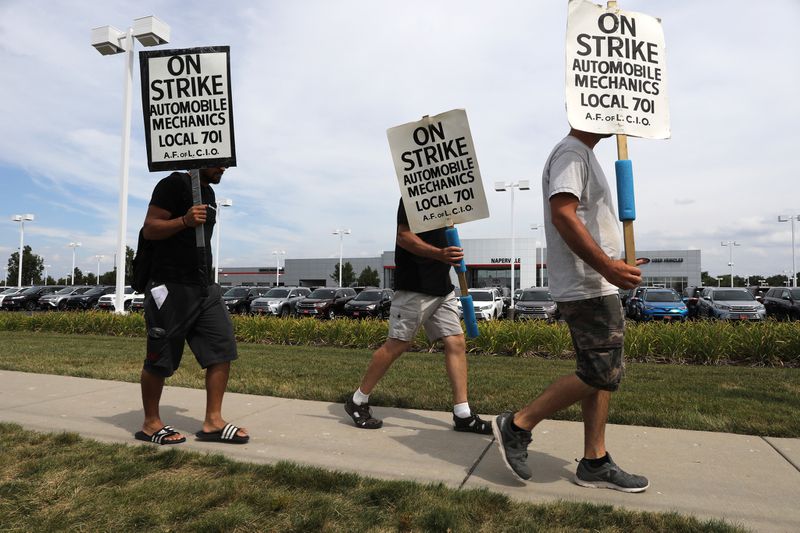 Dealership Strike of 2017
Back on August 1st of 2017, the Chicagoland Mechanics Union Local 701 began a work stoppage labor strike in order to negotiate a better working agreement on behalf of their members. This dealership strike was not resolved until after it entered its eighth week. Obviously, this left a number of customers in a very tough spot when it comes to servicing their vehicles since over 140 dealerships could not perform any repairs including warranty work. The dealership strike came to an end after the New Car Dealership Committee came to an agreement with the Local 701, and signed a 4-year contract.
Dealership Strike of 2021
August of 2021 marks the end of the previous 4-year contract. Monday 800 service technicians walked off the job. Tuesday marked hundreds of mechanics from 56 local dealerships taking to the sidewalks in protest. As of Friday we have not yet seen a resolution to the dealership strike. Due to the current new car shortage, there has been an increase in the need for repairing older vehicles. Meaning many of these dealerships are even busier than normal.
How to Get Your Vehicle Serviced During The Strike?
Fluid MotorUnion is owned and operated by former dealership technicians so we know the effects that a work stoppage has on clients. Keeping this in mind, we are extending an offer valid until the end of the 701 strike. If you mention this post, we will provide a complimentary safety check on your vehicle addressing any concerns that may have otherwise brought you to the dealer.
It is FMU's goal to keep your vehicle safe and reliable and we feel that a work stoppage at your local dealer should not stand in the way of that.
Foreign + Domestic + Performance
To book an appointment or find out more information, hit up our website or email/call:
🖥 – www.fluidmotorunion.com
📲 – (630) 305 3054
📩 – blog@fluidmotorunion.com
🎦 – Facebook.com/FMU