Chicago to Sakhir: Part 2
Today we discuss the shop 335's entire respray.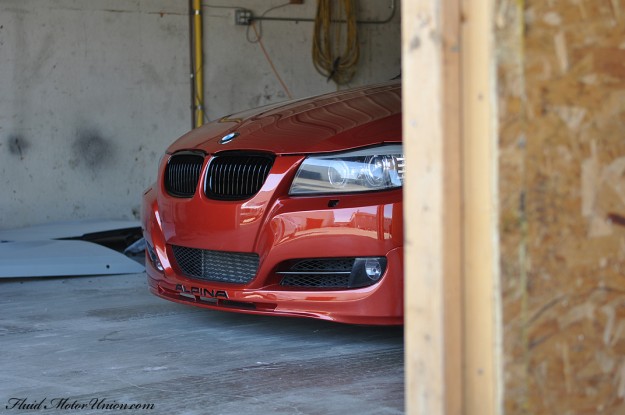 Yes, it's been awhile since our last blog. Seems like I've had a bit of trouble pulling myself away from other shop duties. Time for the finish. In this case we're discussing the finish, or paint job on the 2009 335i Alpina tribute that we recently completed. On our last blog, you could see some of the body panels off and the preparation of the door jambs. That's where we will continue from today.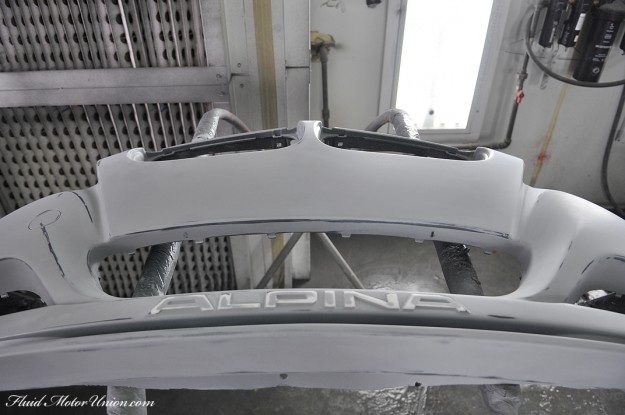 With the bumpers removed, we took to fixing and leveling any damage that had occurred since their initial installation. Other than the scraping that the underside lip suffered, no major damage needed to be repaired. Once the jambs had received their color coat and the panels were primed, we were good to spray all other areas that needed color, but not a high gloss shine. So the hood, behind the bumpers, the door edges, and underneath the trunk were quickly shot and left to dry. Before the application of the final coat of primer, the doors needed to be reattached, all the panels flattened, and the chips and scrapes removed. With the entire car primed up it was time to add some color to the exterior.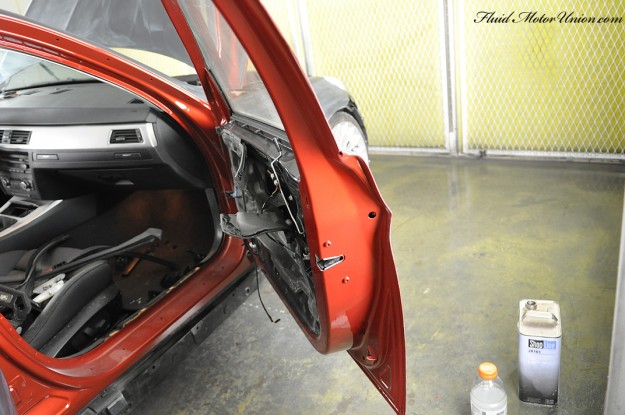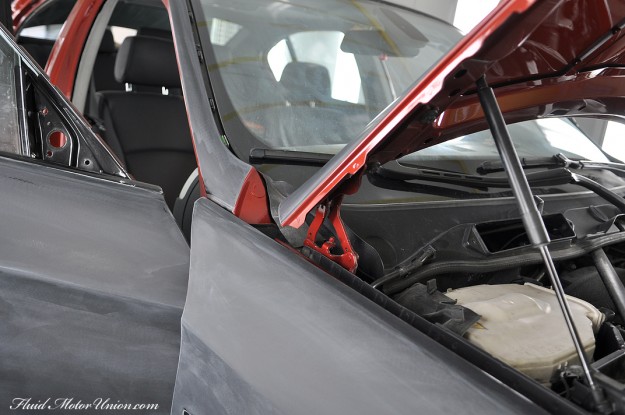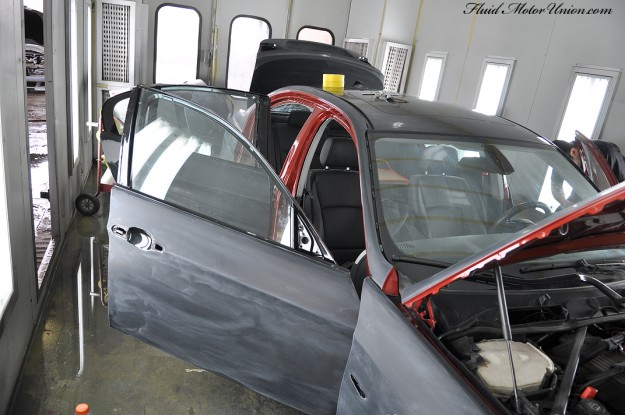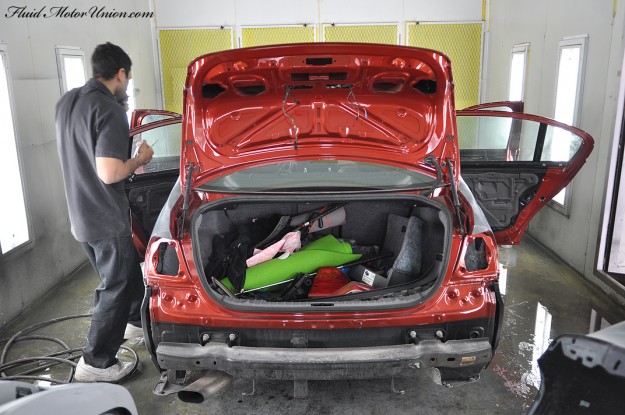 Now, believe it or not, this is a typical 2 stage paint job. Yep, no intercoats or pearlescents here, just a base and clear doing all the flopping here. In low light levels, the car appears a light, brownish red color. Get it out in the bright sun, and orange with metallic flake is all you will see, meaning you're left guessing what color it is exactly. Initially I was on the fence about how the color would suit the E90 but I have since decided its quite the color and we all believe it suits the vehicle well.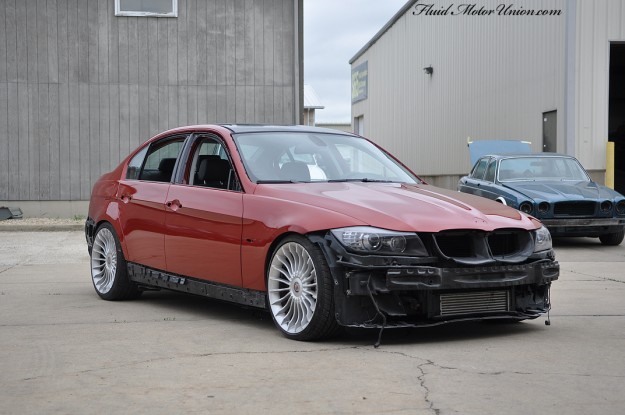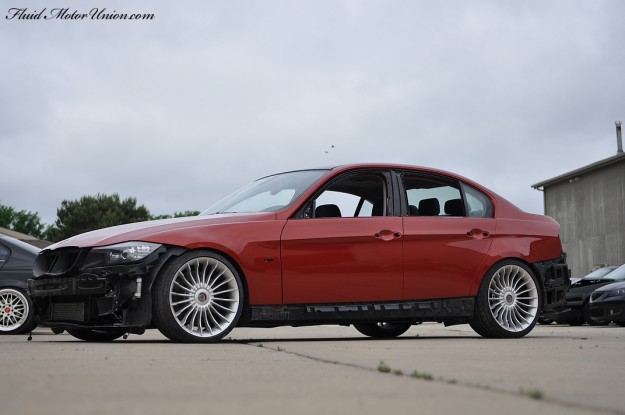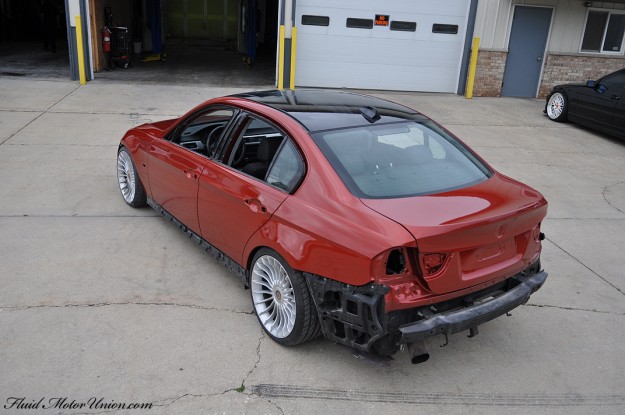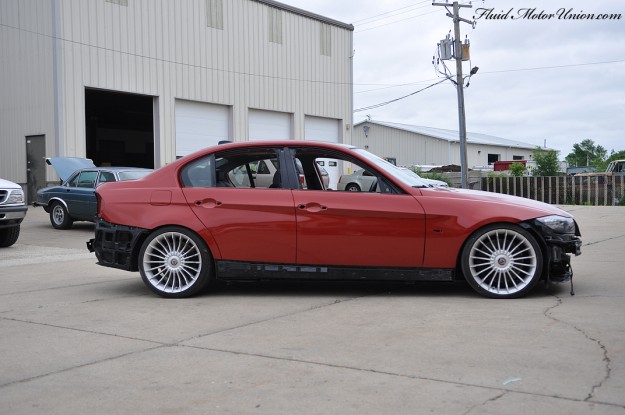 Looking around, you might see a few differences in the overall color. We attempted to add some flare with a few gloss black accents. The mirror covers were left black to remind us of the days when the FMU E90 M3 was still barking through our lot. More M3 cues were stolen, as the roof was also left gloss black to emulate the carbon roofs found on the M cars. Lastly, the grilles received a coat of flat black and the Alpina lettering on the front bumper was hand painted before the final coat of clear was applied.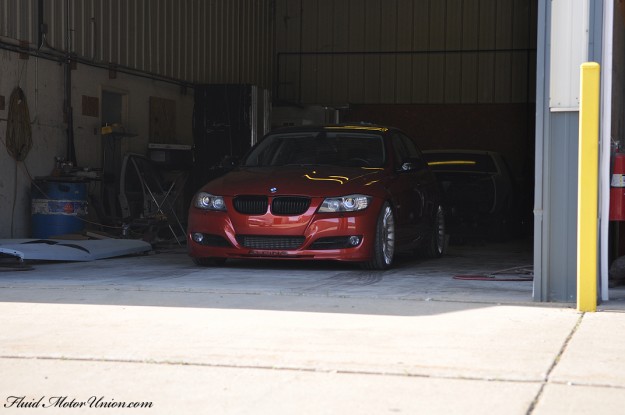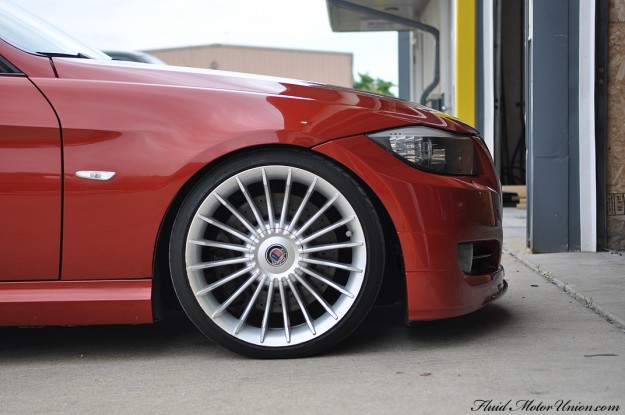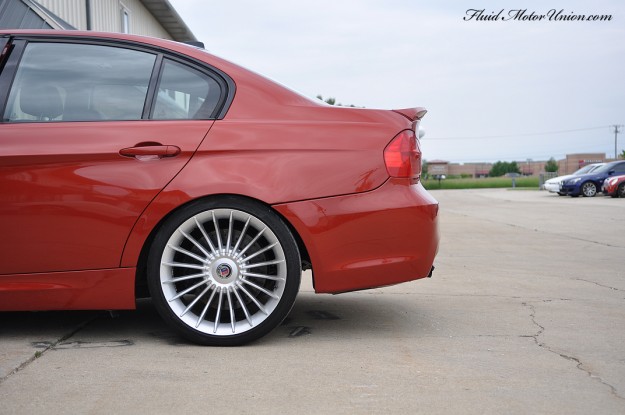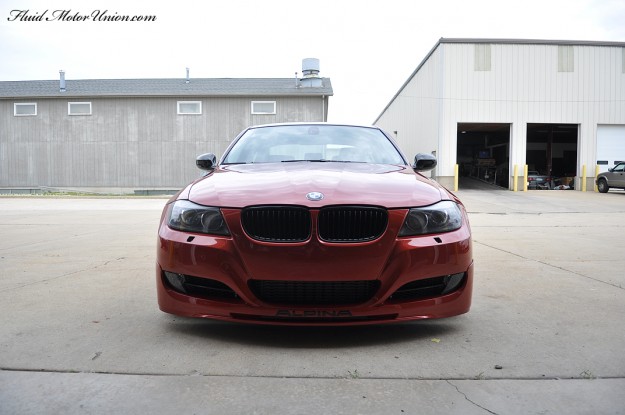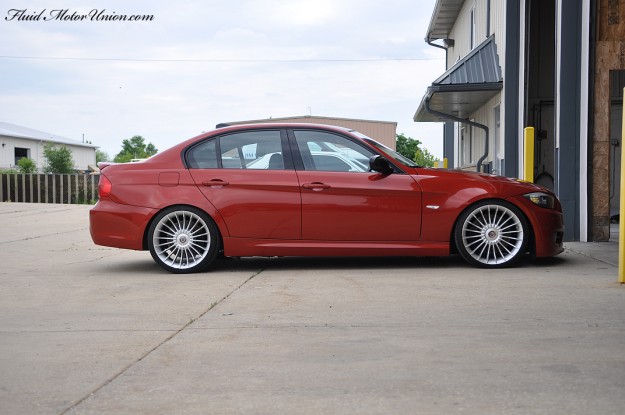 In our opinion, the color offers a radical attention grabbing change, without losing the overall sophistication we wanted this car to exude. We tried to keep it simple and keep it classy. Hopefully, you will all agree we succeeded, or maybe you don't, but regardless of what the overall opinion turns out to be, we couldn't be happier.