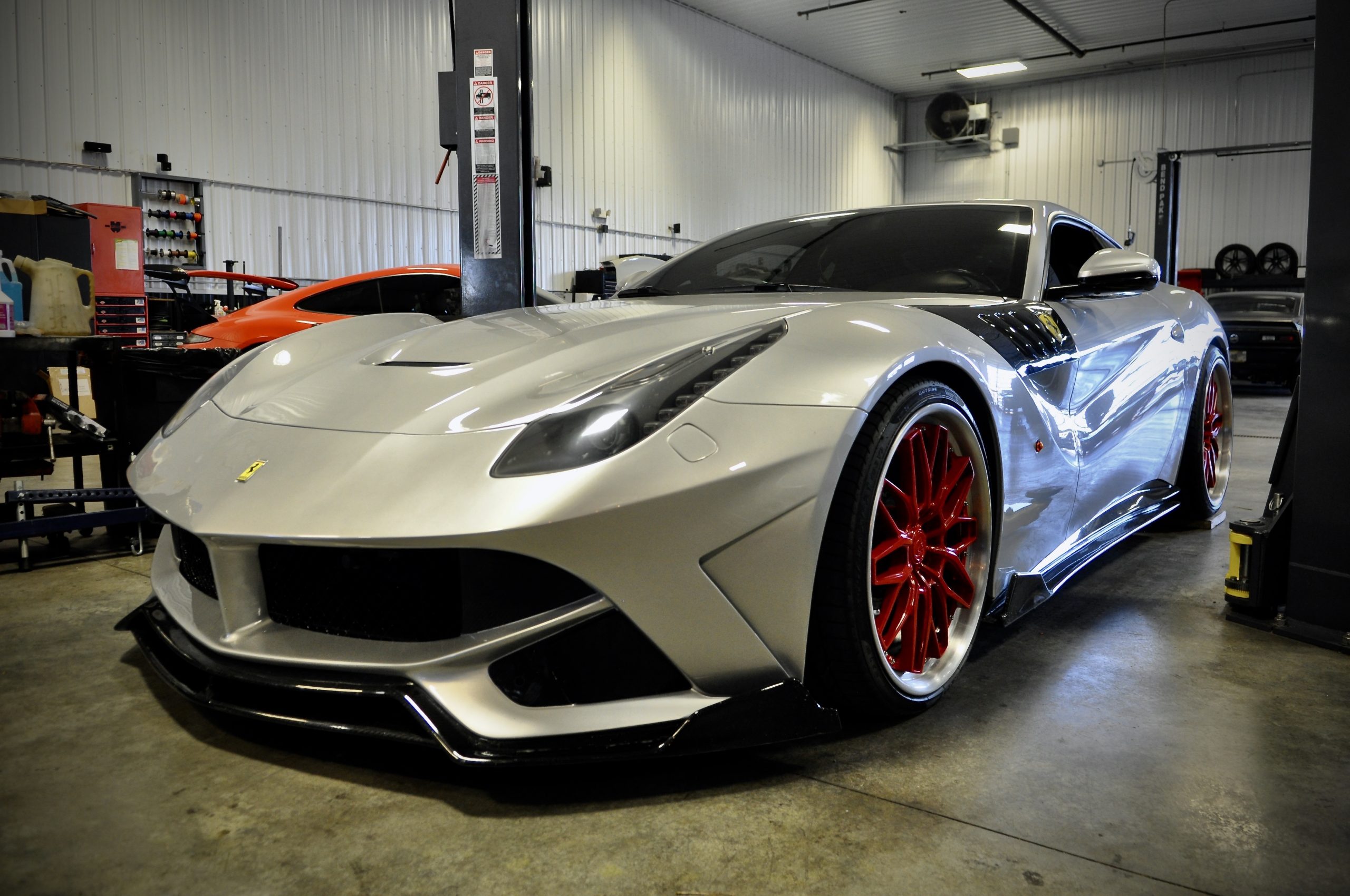 13 Dec

Carbon Fiber Repair for a Front Splitter

So you've damaged your expensive aero kit parts on your vehicle, and you are wondering if you should replace or find someone who can do Carbon Fiber Repair?  One of the greatest parts about being located in the Iron Gate Motor Plaza in Naperville is the community within the Iron gate residents and the plaza businesses. Recently Brighton Auto Detailing needed a helping hand on one of their projects. Their customer had a damaged front splitter that needed Carbon Fiber Repair.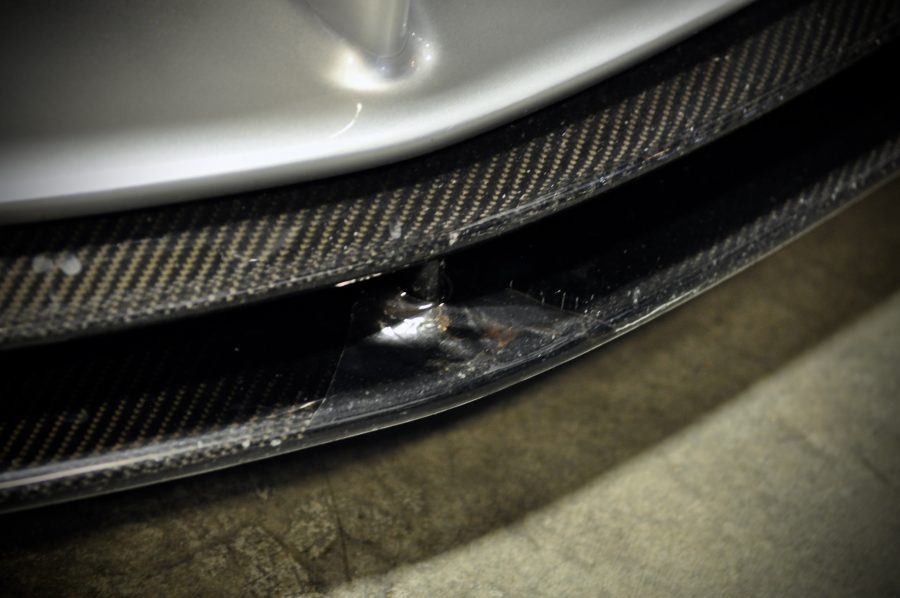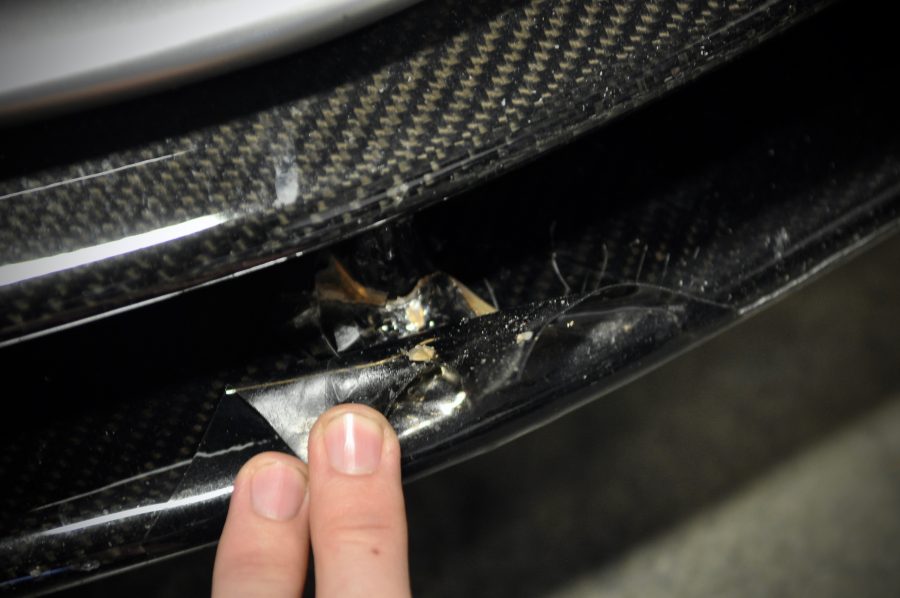 Were no strangers to Carbon aero parts on low cars and the potential issues that can arise during ownership. The Ferrari F12 Berlinetta sitting on coil overs, was too low to the ground to just take the splitter off easily, so Brighton asked if we could jack the vehicle up and remove and replace the splitter. We were happy to help out!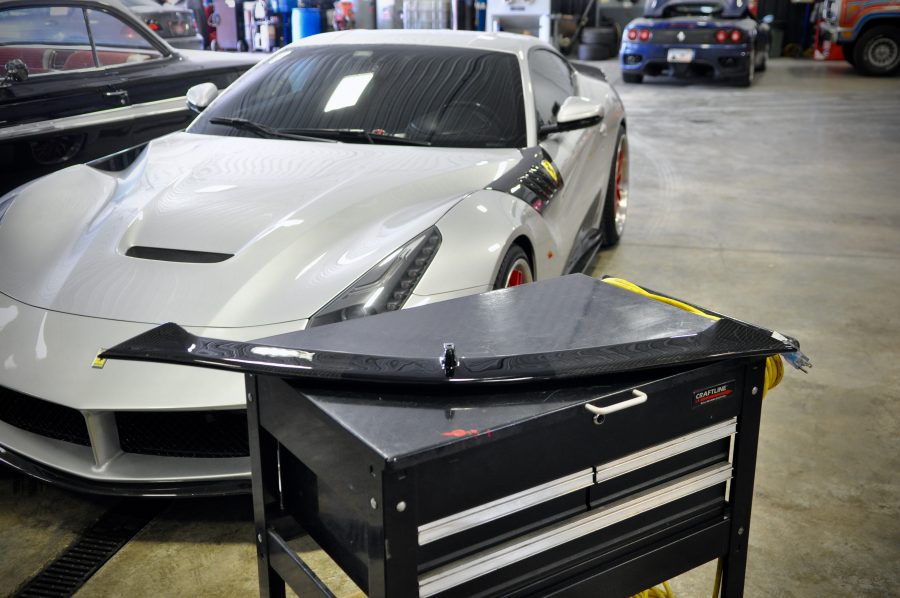 Carbon fiber is a weave of strong materials with an epoxy resin set over it, and then clear coated for a gloss finish. Often times the epoxy can get damaged and that leads to it looking less than stellar. If the damage is above the weave and only into the gel coat, you have repair options that can get the piece still looking great without having to replace it. Once a crack or split develops, it becomes much more difficult to achieve a great looking repair, so it's best to take care of any damage when it happens.
Once we got the splitter removed, Brighton took care of the damage with a Carbon Fiber Repair. Due to the amount of damage on the splitter, it needed a little extra reinforcement in the form of epoxy resin. The customer wanted to save money so the gell coat was leveled but not polished and a gloss black wrap was instead placed over the repaired section. With the splitter back in good shape, it was ready to be reinstalled.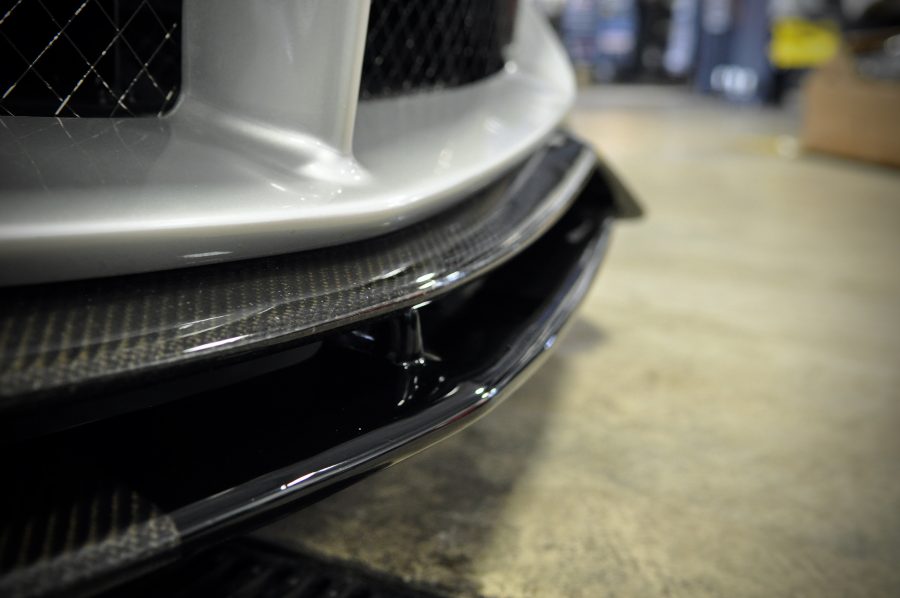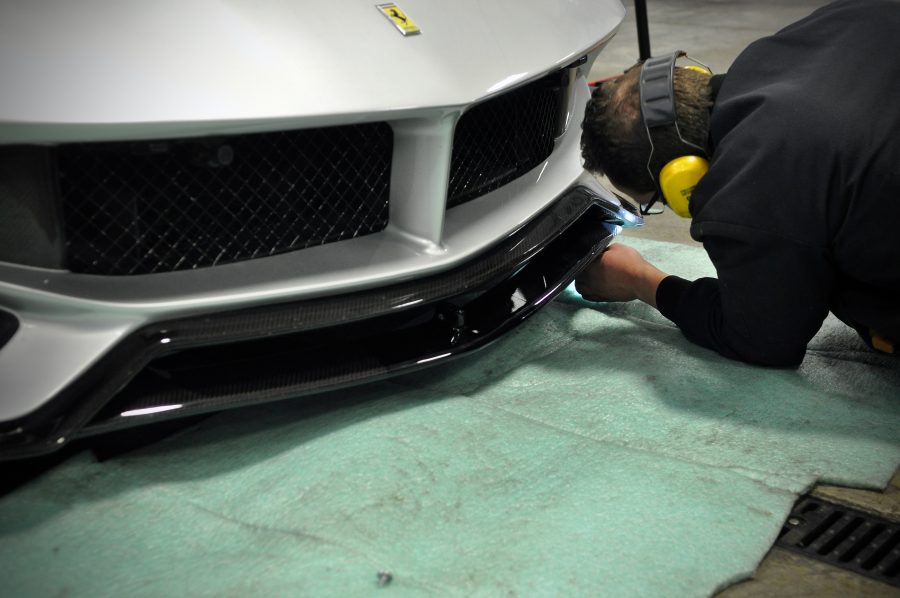 If you have damaged carbon fiber components or any other bodywork, bring your vehicle in and we will help you make the right choice for your Carbon Fiber Repair.
Brighton Auto Detailing is currently running a special through the end of December, check out the details below!