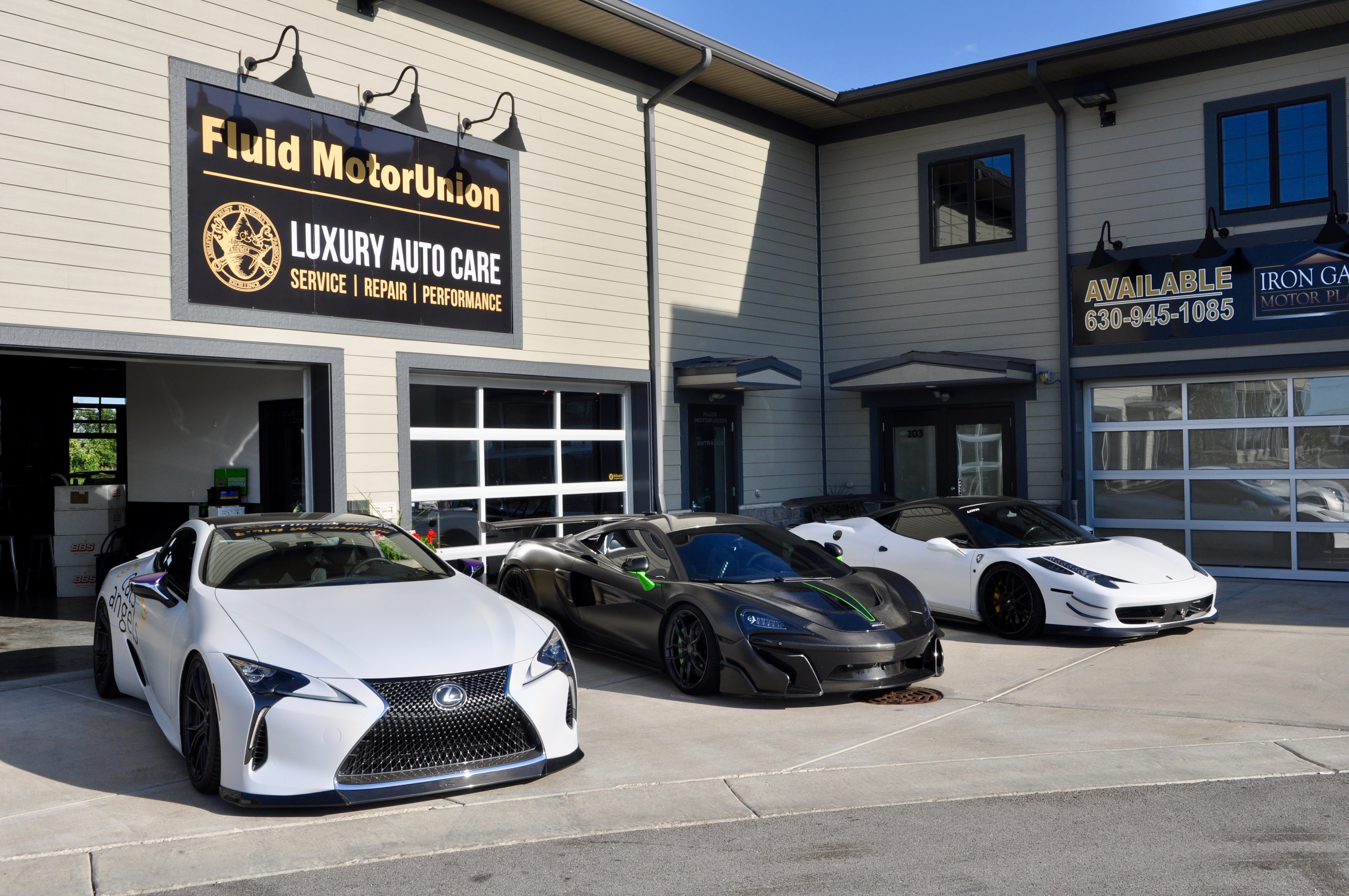 29 Aug

Car Cruise Night at Iron Gate Motor Plaza

The third Wednesday night of May through October, car enthusiasts gather for Naperville Car Cruise Night, to meet, mingle and view some of the most beautiful cars in the Chicagoland area right in Fluid MotorUnion's Backyard. Of course, grabbing a brat or burger while strolling around isn't a bad way to eat dinner! Iron Gate Motor Plaza's Monthly Summer Cruise In gathering is one of Naperville's best car shows, was met with sunny and warm weather. It's not unusual for Chicago's weather to be confused with the current season, and this week was no exception as just days earlier temperatures reached into the 80's! We're thankful for the cool off, and with the sun shining brightly it's no wonder the show had such a great turnout!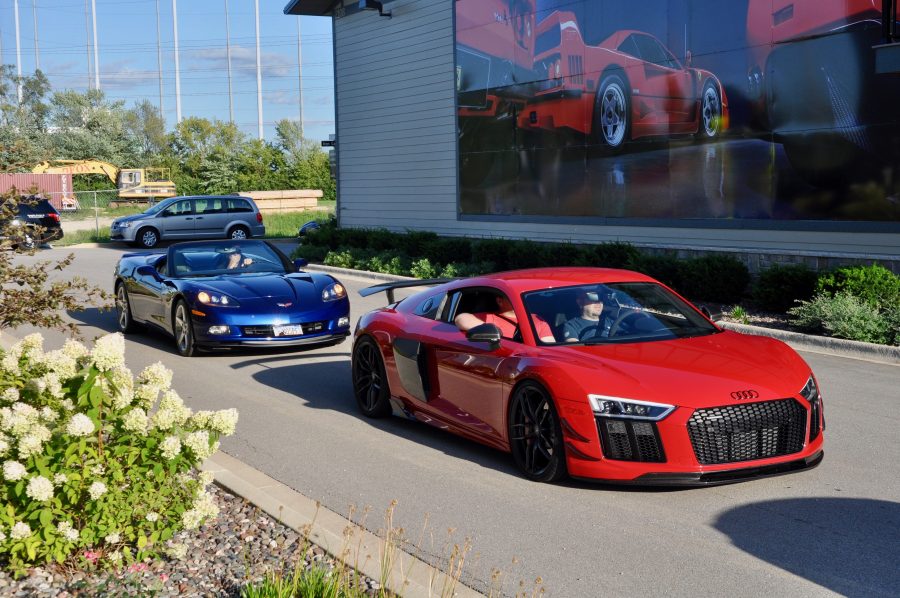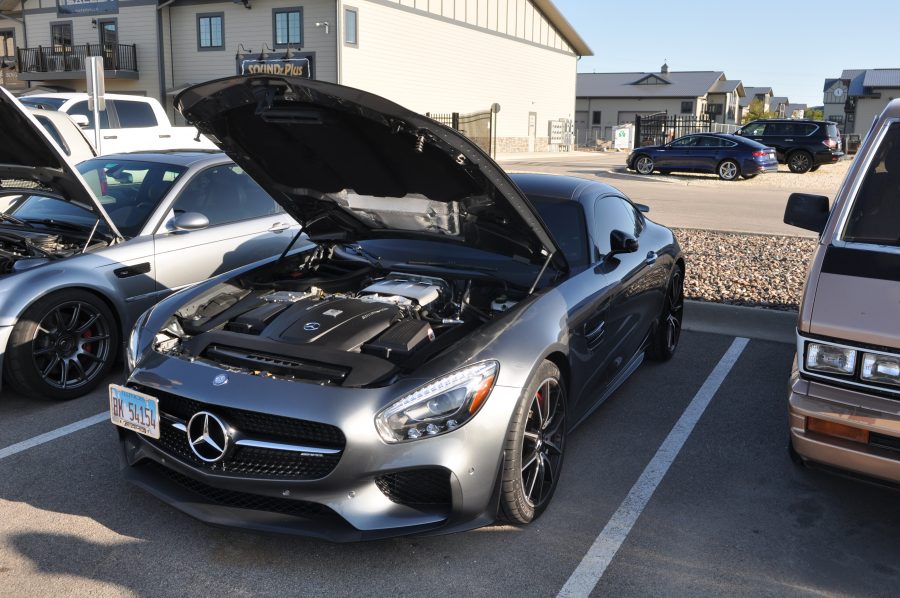 Being a resident of Iron Gate, you can bet that Fluid MotorUnion is always one of the main attractions. However, due to staffing constraints, being open to tours late on a work night just isn't in our abilities. That's ok, with such a wide variety of vehicles we work on in various states of repair, spectators can stop by the shop during one of Iron Gate Motor Plaza's Chrome and Coffee to get tour the shop and a glimpse of what goes on when a car needs high-quality repair and maintenance. There's always a great mix being worked on by the Best Mechanics around at Fluid MotorUnion!
This week we were also joined by many Ultimate Road Rally attendees, as they were here at Brighton Auto Detailing getting their URR stickers on.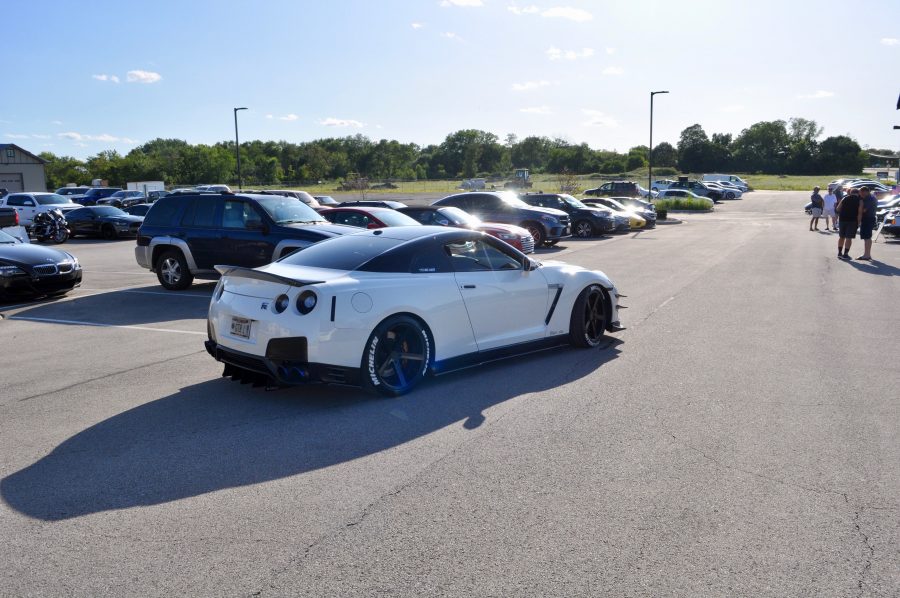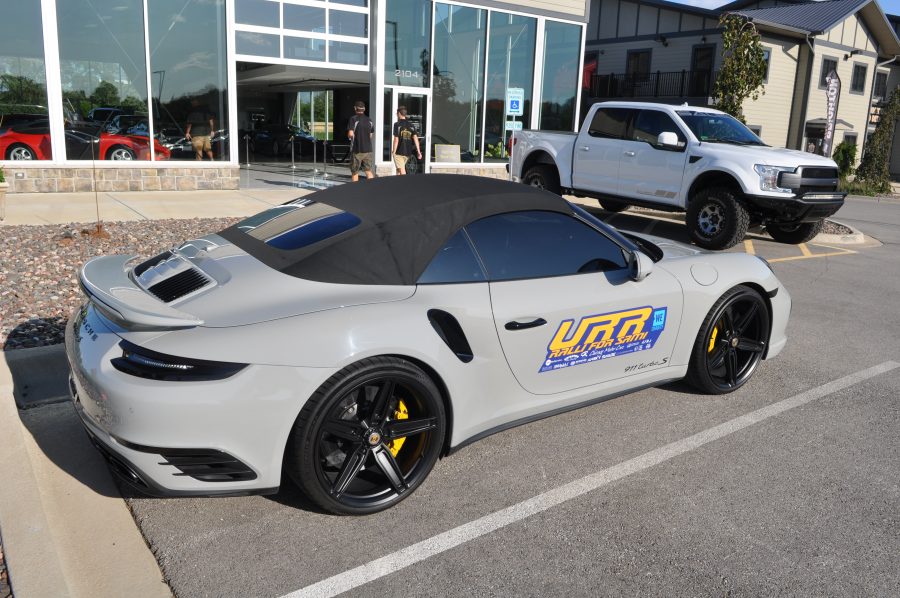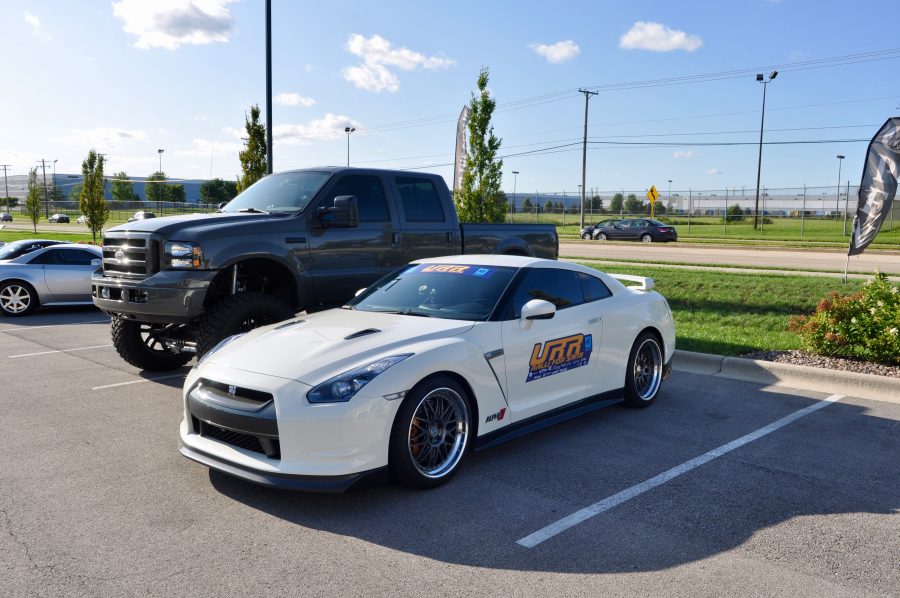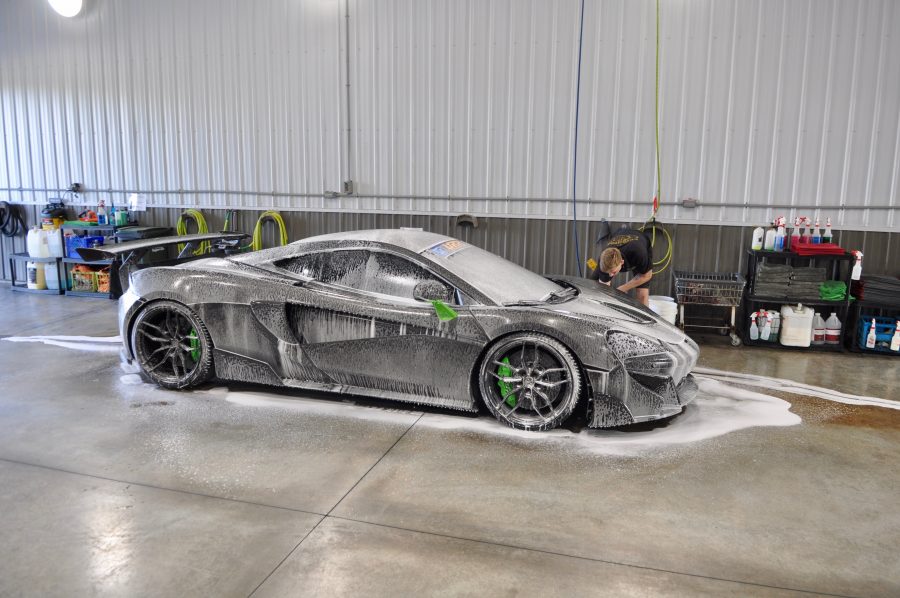 If you are looking to take your family or friends to Naperville's best car show, put Naperville Car Cruise Night at Iron Gate Motor Plaza on your list. And if you are looking for the best car mechanics to handle your car repair and service, no matter what make or model, our trained and certified mechanics can handle all of your vehicle's needs. We are located at Iron Gate Motor Plaza, right off Route 59 exit of I-88 in Naperville Illinois. Stop in or contact us at Blog@fluidmotorunion.com or call us at (630) 305-3054!