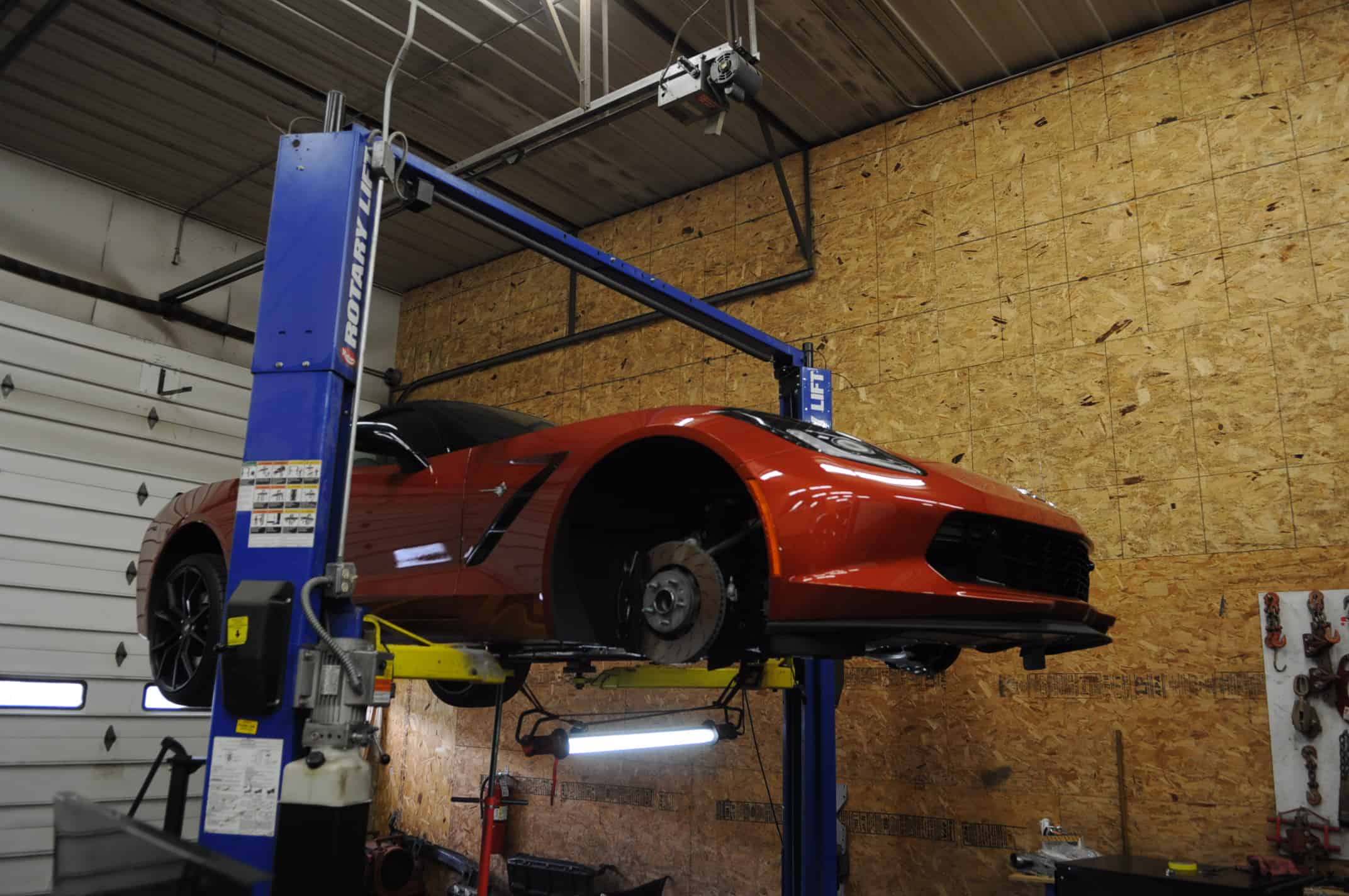 26 May

Chevy C7 Corvette Down Pipes (Off-Road Use Only!)

When it comes to adding power and a little more grunt to your C7 Corvette, replacing your stock catalytic converters with aftermarket off-road only use C7 Corvette Down Pipes, aka "test pipes" or a "cat delete" is an option worth exploring. Although the primary function of the cat is to remove harmful toxins from the exhaust gas, the process through which this happens is very restrictive and robs the car of vital power. The cats on many stock production vehicles represent a great potential point of improvement if you are in a racing situation where the Federal emissions regulations are no longer required.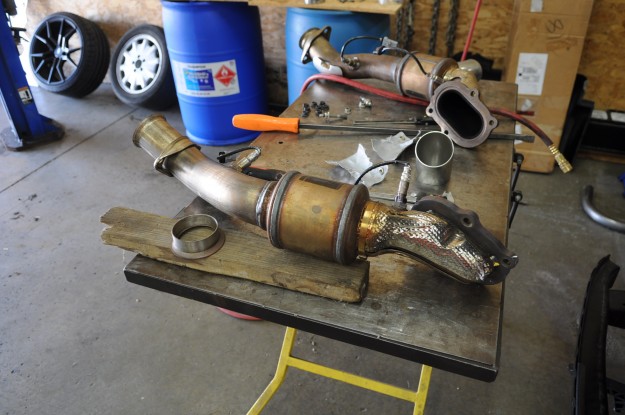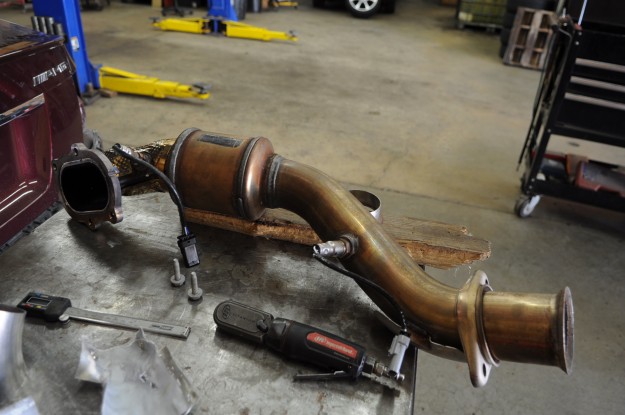 As you can see above, catalytic converters on most vehicles are restrictive and inefficient when compared to test pipes. Many factory converters were created with total production cost being the biggest limiting factor in design. Meaning a more restrictive design may be the most economical for a manufacturer to produce. On most vehicles, replacing the stock cat with these C7 Corvette Down Pipes will remove flow restrictions inherent in the standard system and really help remove much more exhaust gas from the engine. Even without further modification to the exhaust system, test pipes are a good way to add decent power to a stock engine.
Have a look at the images below to see the overall design and construction of our straight through C7 Cat-Deletes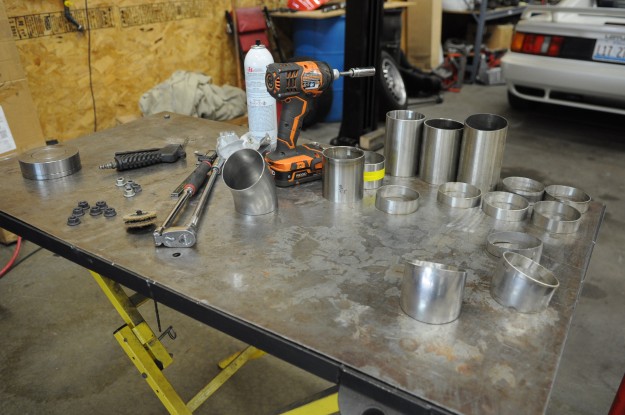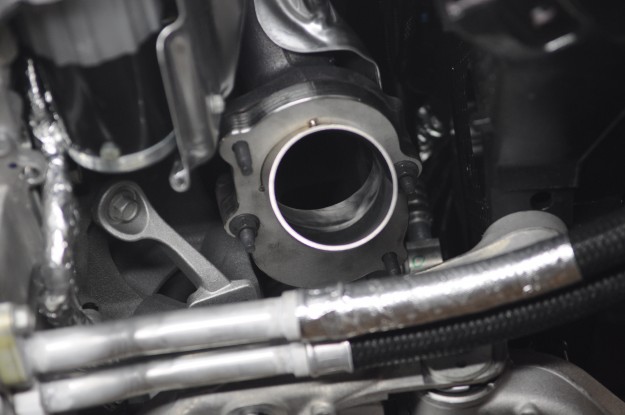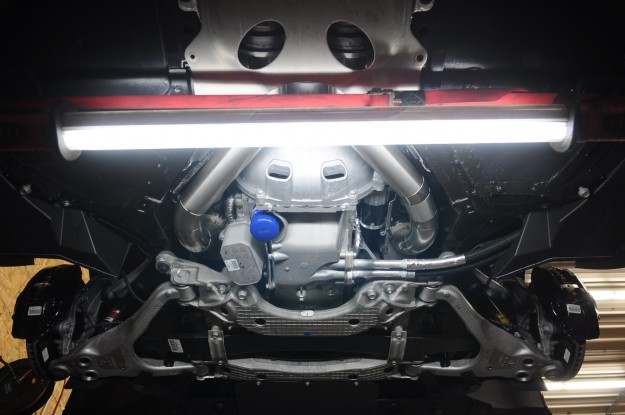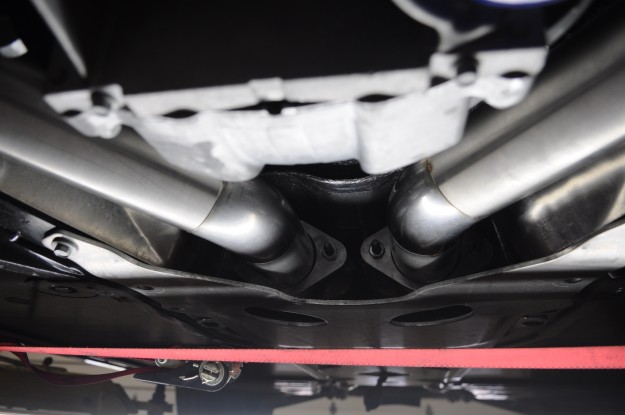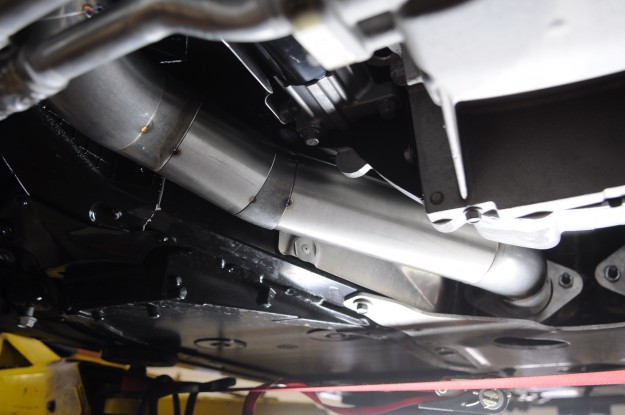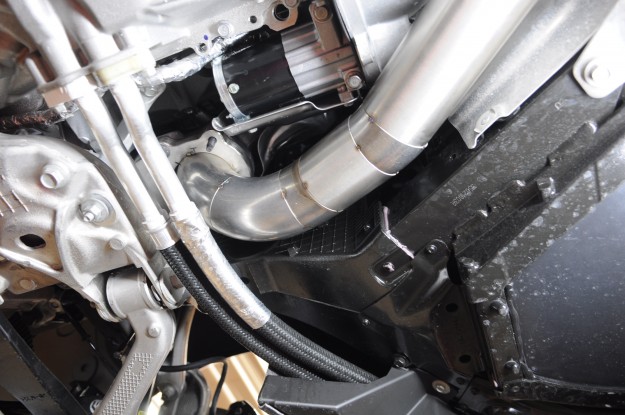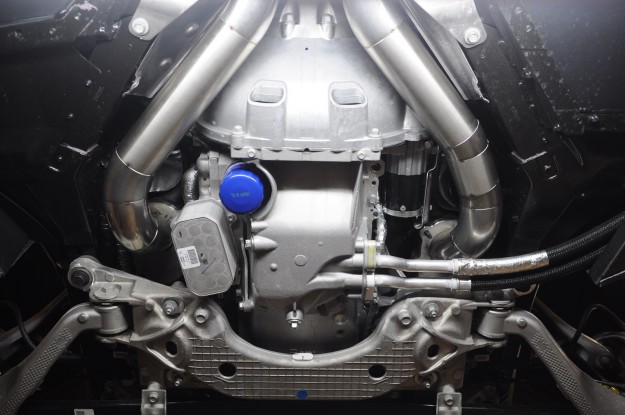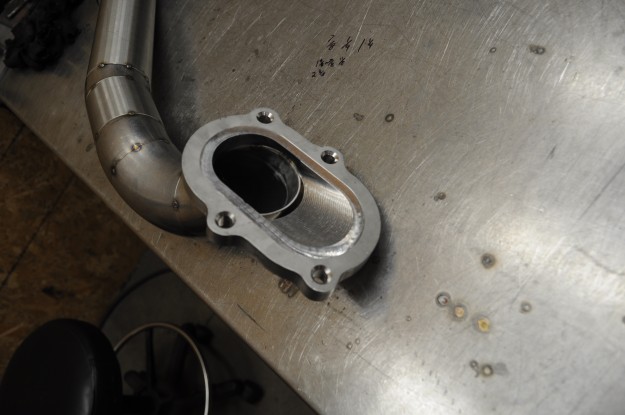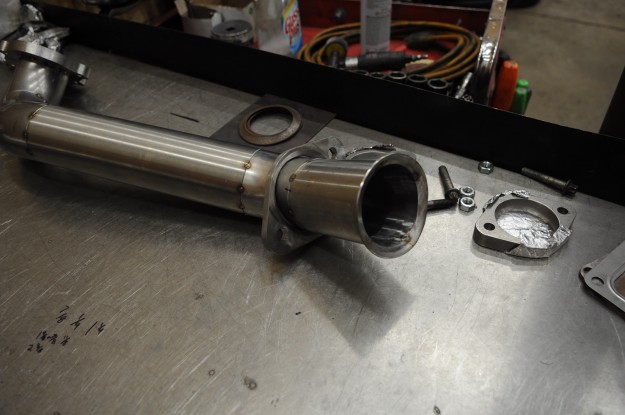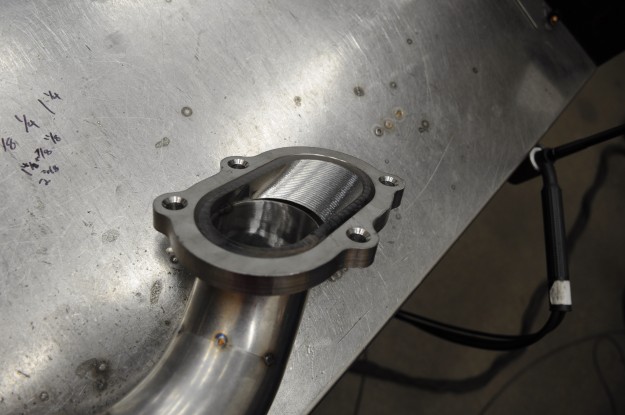 Everything is hand tig welded and fabricated in house here at Fluid MotorUnion so there is no cutting corners during production.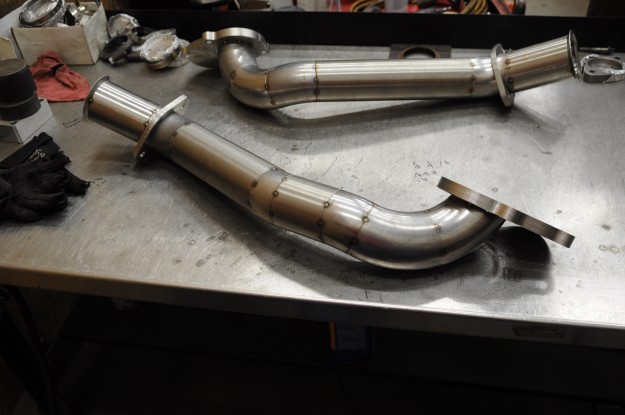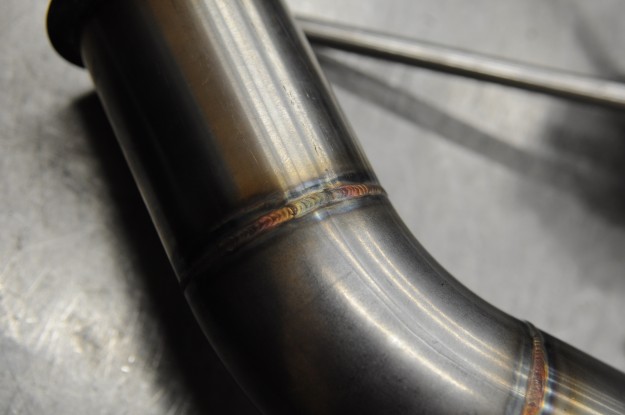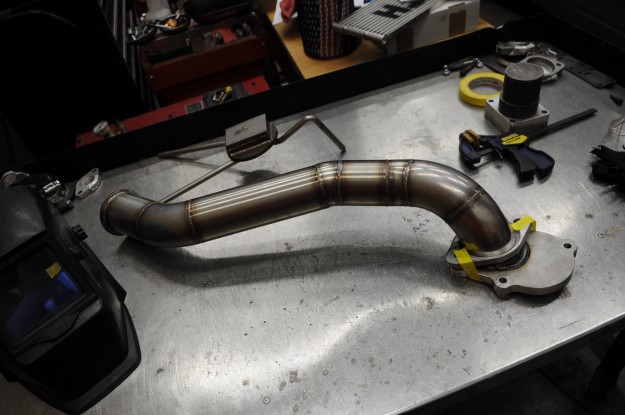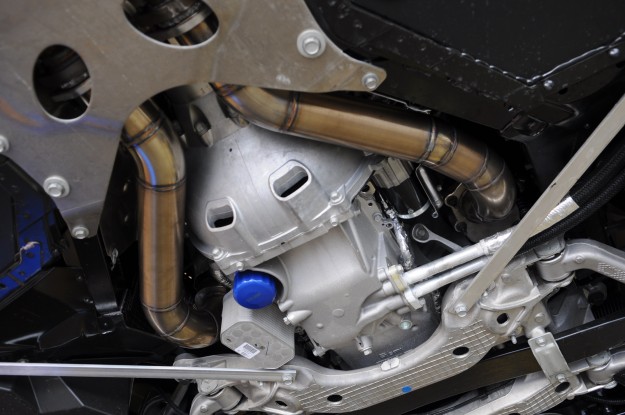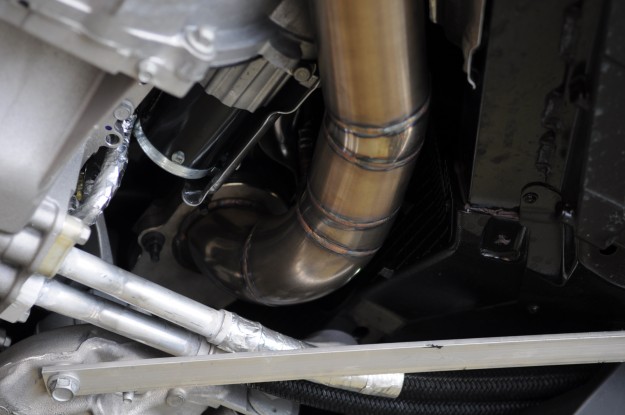 Deletion of the catalytic converters has long been a very popular aftermarket modification to any vehicle. Removing the cats frees up this horsepower and also removes the greatest point of restriction in the exhaust system. Although there are gains to be had when these cat deletes are the sole modification to the vehicle, just like cold air intakes and cat-back exhausts, test pipes work best on vehicles that have other performance add-ons. Simply put, aftermarket cat deletes are power multipliers. The more performance equipment you have on your vehicle, the more power a set of test pipes can add. If your vehicle already features several other modifications, such as an intake, cat-back exhaust, ECU tune, forced induction or a nitrous system, then headers have a lot more to bring to the table. It actually makes a lot of sense; if the less restricted air from the headers encounters something restrictive such as a catalytic converter, then the gains won't be nearly as apparent.
Sometimes cat deletes are included with headers, and sometimes they are standalone pieces of replacement pipe, similar to what we developed for the C7 corvette; it all depends on the model of vehicle. On this C7 Stingray, the cat deletes added a much more aggressive tone to the exhaust note.