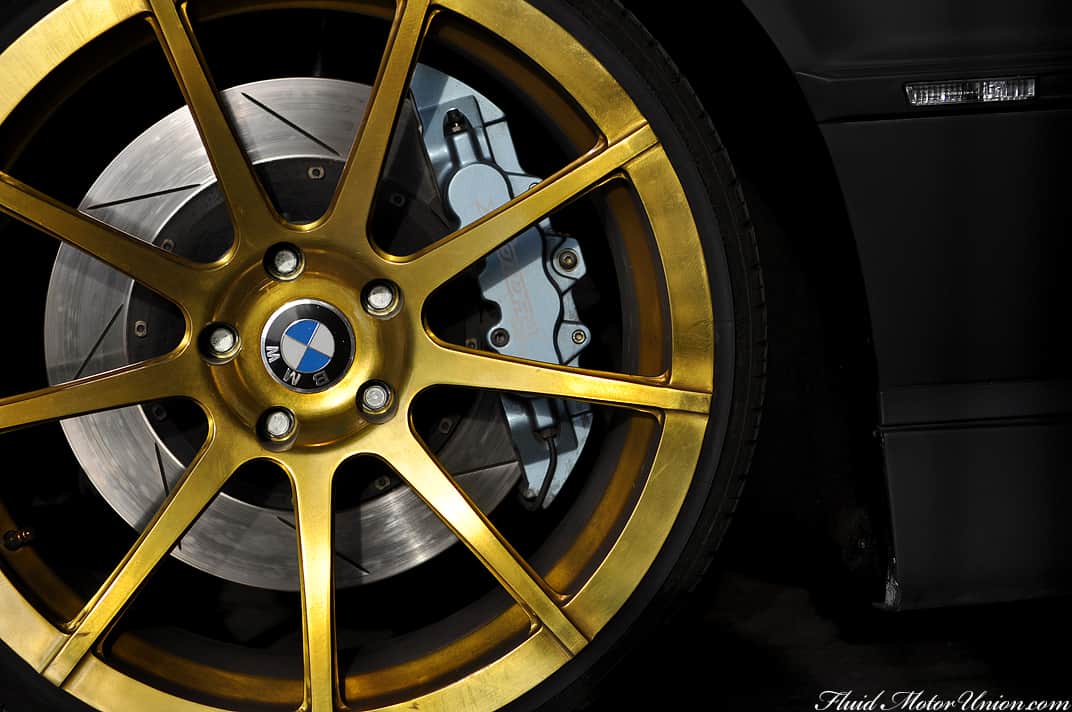 01 May

Busybodies

The body and paint section of Fluid MotorUnion has certainly been busy lately. Let's take a look at some of our more recent jobs.

Fluid MotorUnion isn't just about servicing your luxury European vehicle. Moreover, we want to make sure every facet of your car is up to snuff, receiving the car that an expensive car deserves. That's why we make a point to have a paint and body shop included alongside our service offerings, so that customers don't have to waste their time driving from one shop to the next for different work. It's our goal to make Fluid MotorUnion a one-stop shop for all your vehicular needs. That said, let's take a look at what we've been working on recently.

This Mercedes ML below had a serious rear-end collision, claiming the bumper and tail light, among other small trim pieces. No matter, though, as we set about ordering the OEM replacement parts, which arrived in great condition and made it nice and easy to paint. A little while later, after the painting was complete, we washed the ML and it was ready to go home!

Next up is a Mini Cooper that's been through our shop for maintenance work in the past. This time, though, they suffered a rear-end collision that bent some of the quarter panel, as well as creating some light scuffing on the rear bumper. We applied body filler and recreated the quarter panel's lines to OEM standards, and with some quick sanding work, we took care of the rear bumper. From there, it's off to the paint booth, where it received a fresh coat of OEM paint. Sadly, it rolled out the door before we could snap an "after" shot, but when it comes back in for service, we'll make sure to snap a few!

It's not just European cars receiving Fluid MotorUnion's handiwork, either. Other import models also come in for a variety of work, and one of those more prominent marques is Honda. This Accord suffered a front-end collision that broke the front grill and damaged the front bumper. Thankfully, the front bumper was entirely fixable, so after ordering a new grill and restoring the lines of the OEM bumper, we had this Accord back on the road. After all, we'd much prefer to see you driving your car than to see it sitting in the lot day after day.

Finally, we have two more shots of busy bodies for you today. However, they're not rolling through our paint and body shop. The two following cars are actually our project cars — Gold Wheels and the M Roadster are almost ready for a new season, but first we have a bit of service work to knock out. It's about time to get ready for summer, and we'll be bringing you more specific, detailed coverage of both project cars as spring moves forward, but for now, we figured we'd share these two pictures with our readers, as not everybody likes our Facebook page (although you definitely should)!

As always, thank you for taking the time to read our blog! The week's halfway done, but we're not about to stop anytime soon. Have a great day, and come on back tomorrow for more original content as it happens!