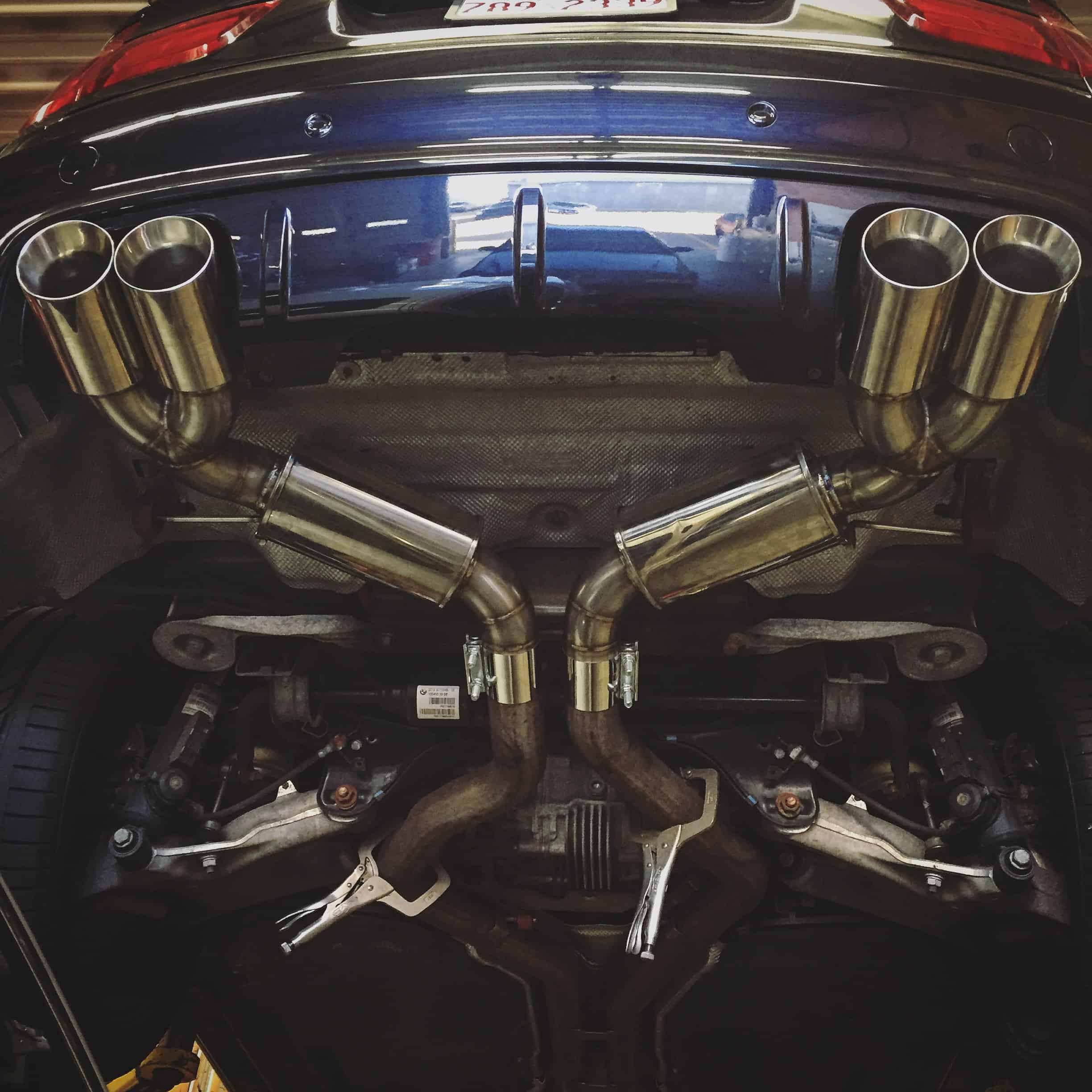 13 Oct

BMW X5M Exhaust : Custom Fabrication by Fluid MotorUnion

The BMW X5 is designed to provide "The Ultimate Driving" experience while offering the utility of an SUV. With a base price of just under $50,000 (2012), you can argue that the X5 ticks nearly every box that the average luxury SUV driver is looking for. With it's BMW style, comfort, and driving performance, who wouldn't be happy? Apparently, more people than you would think as BMW chose to build the BMW X5M; a twin-turbo, 550 HP AWD monster. While it might be complete overkill for getting from point A to point B, what's not to like about a car like this? Well for this customer, the factory BMW X5M Exhaust wasn't up to snuff.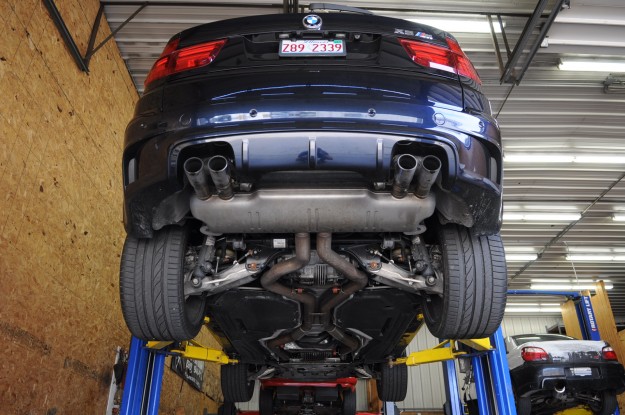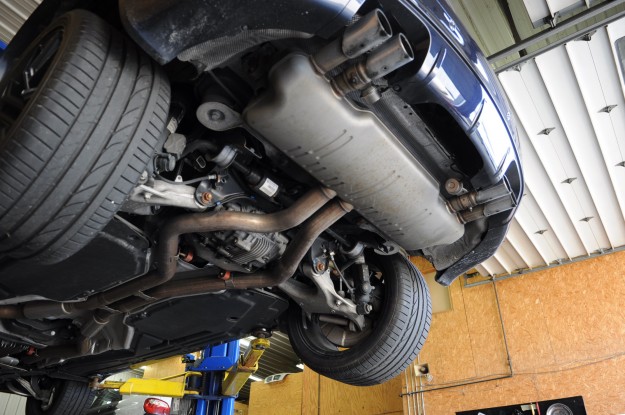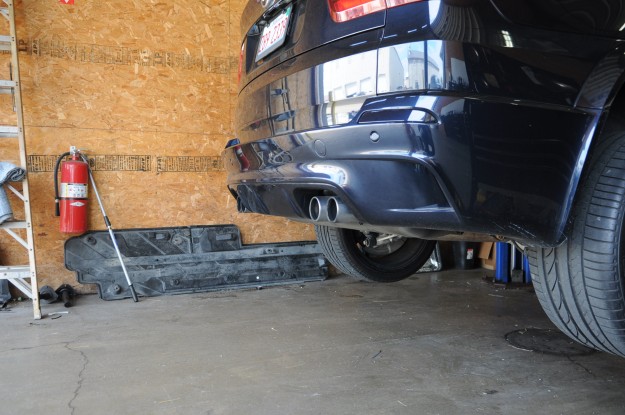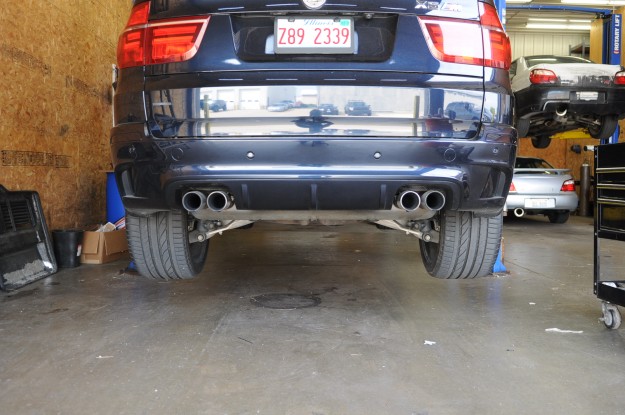 This client of ours found one thing he didn't like, and it's actually a pretty common problem with most production performance "cars." The BMW X5M Exhaust just didn't sound right. When getting into this type of performance, most clients prefer to hear their car. While the BMW X5M has a pretty good sound from the factory, the combination of turbochargers, catalytic converters, and a giant rear muffler still quiet the powerful 4.4L V8 a bit too much for this customer's liking.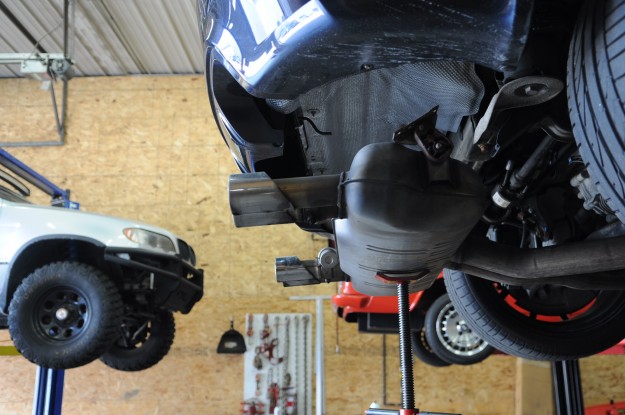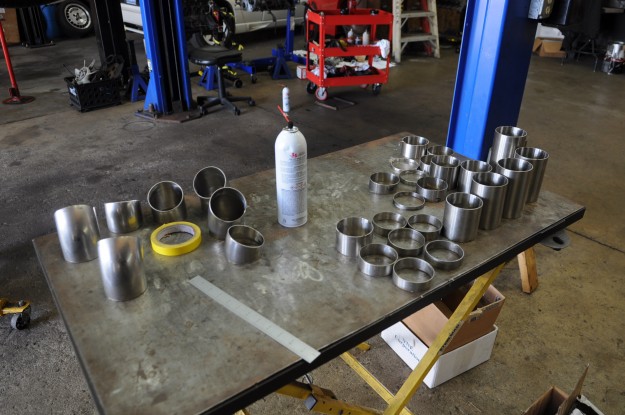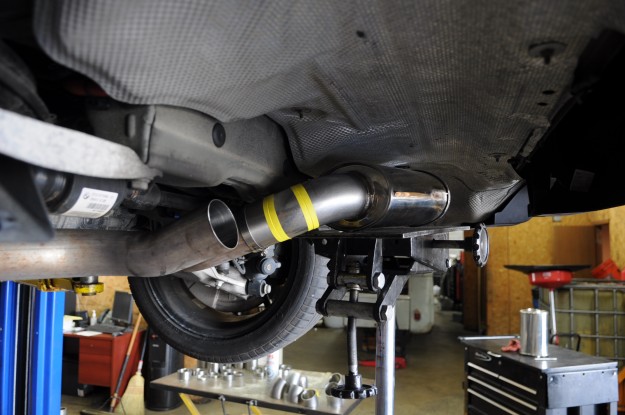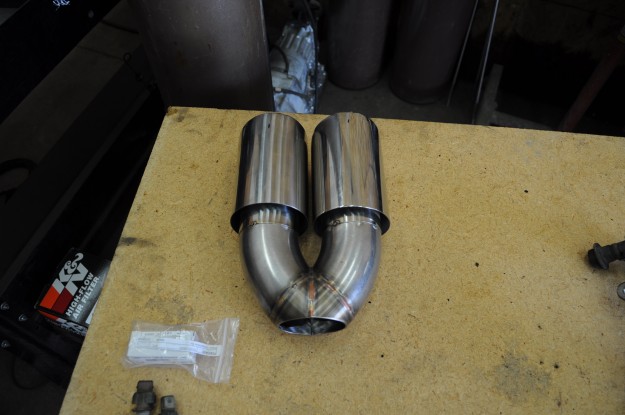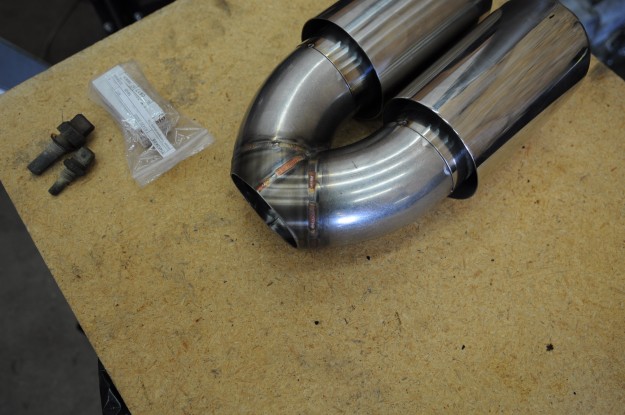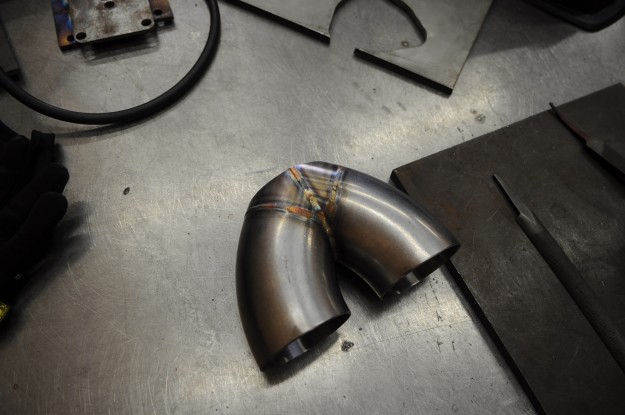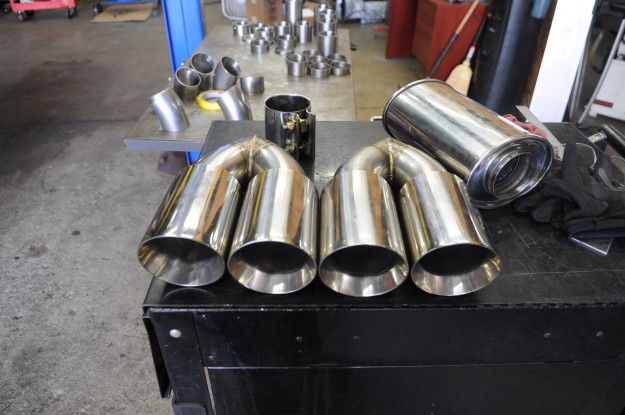 Thankfully, our customer has been watching our work for quite some time, so when he brought us the X5M, he had a pretty good idea as to what he was hoping to achieve. He referenced our original E39 M5 exhaust found HERE and was looking for something similar. If you haven't seen some of our exhausts built since then, we like to use a straight-through resonator design that keeps the sound clean throughout the entire rev range. Normally, we would like to use four resonators total but since this is a turbocharged car we had a feeling that would be too quiet, instead, opting for one per side. Overall, we're extremely happy with the turnout, and we think the client was also. Let us know what you think!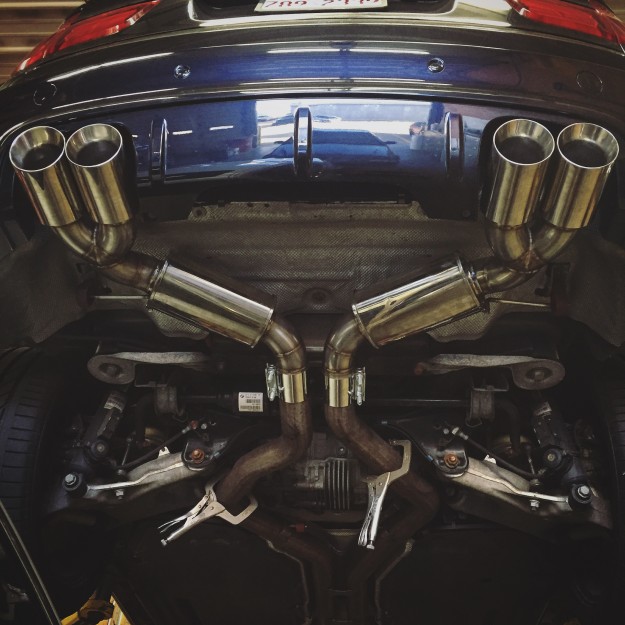 If you are looking to pull some more sound out of your BMW, or any other car for that matter, please don't hesitate to contact us. Feel free to give us a call at 815-230-2900 or e-mail blog@fluidmotorunion.com and we will be more than willing to answer any questions you may have.
Drive safe!