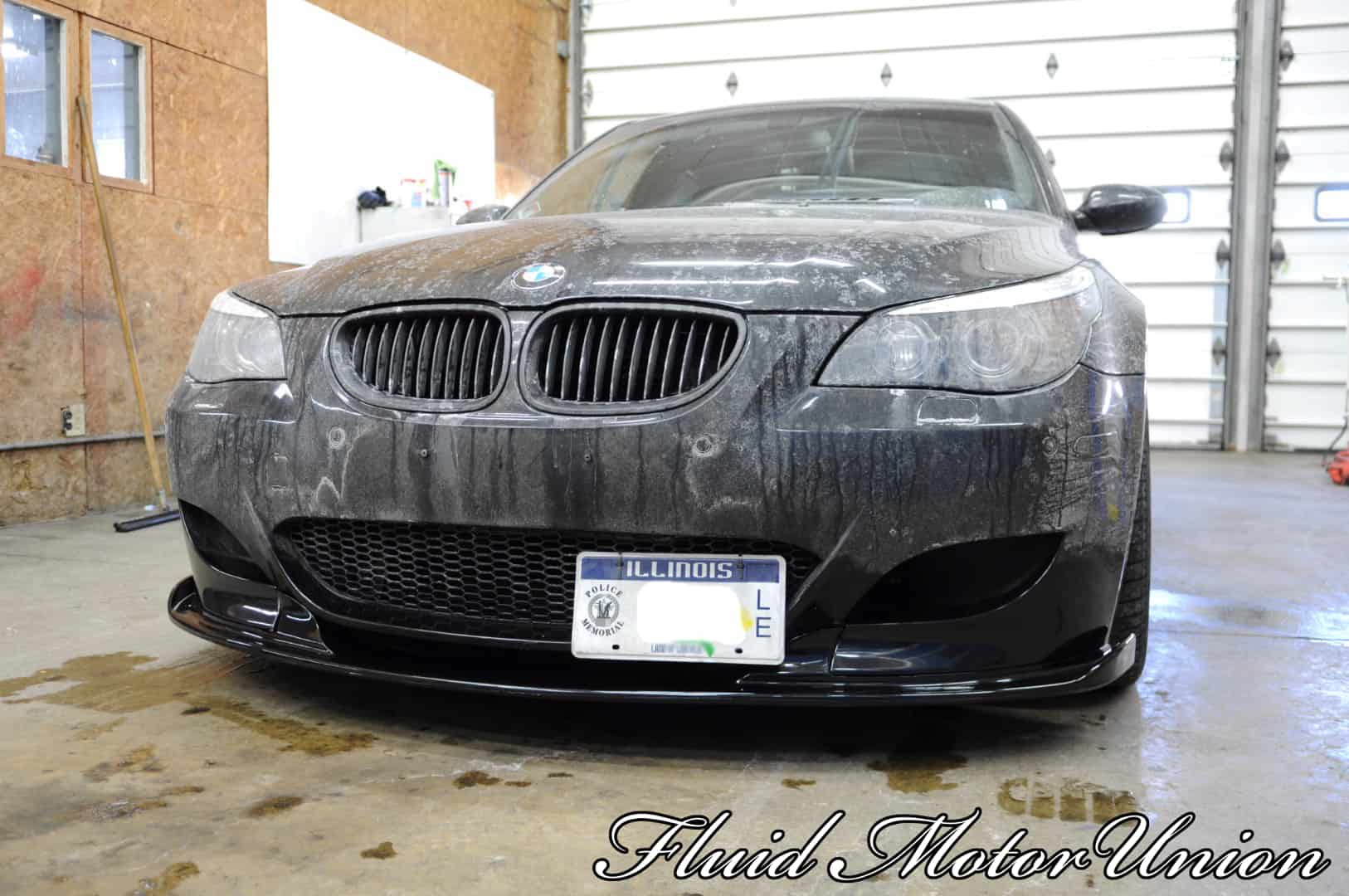 29 Apr

BMW M5: Subtle Modifications

A good customer of ours came through the shop awhile back looking to add a lip to his E60 M5 in order to protect the underside of his bumper from scratches. Being that this was for protection he wasn't too concerned with finding a top quality brand name piece so he came across this plastic front lip that we then painted in body color and installed for him. As seen in the pictures below, fitment isn't perfect, but we were able to fit it as best we could.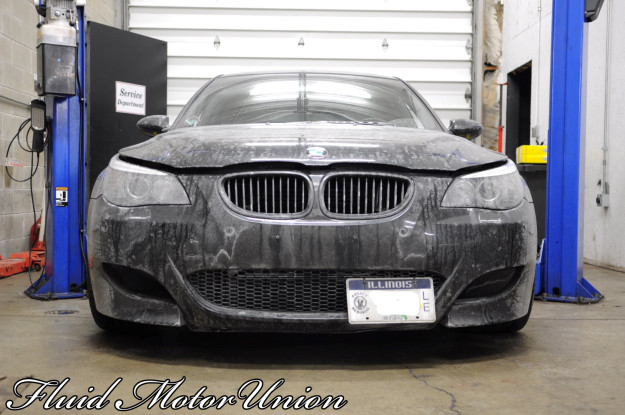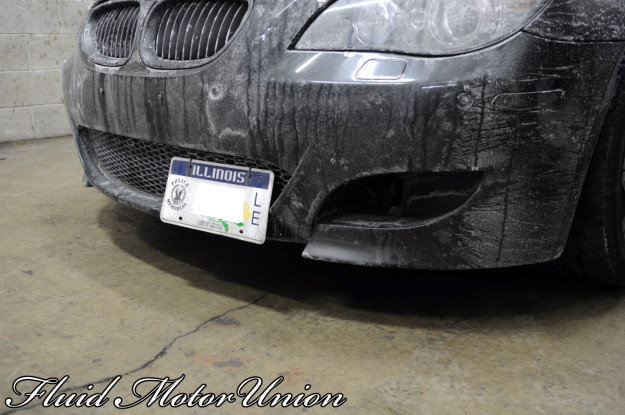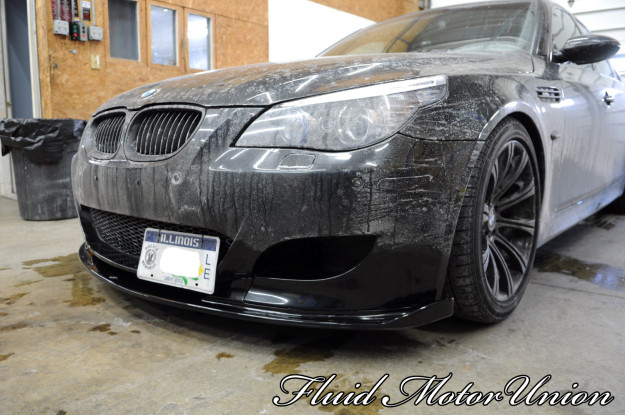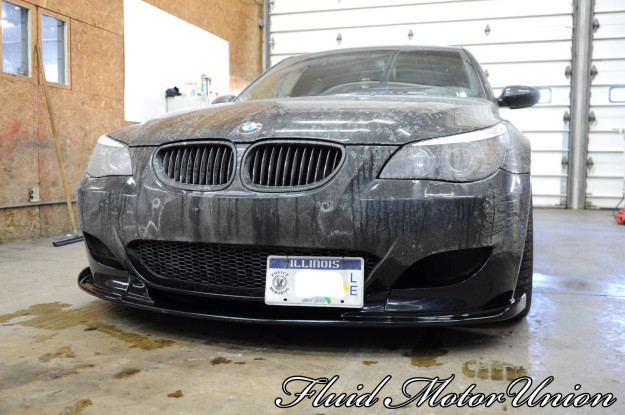 Aside from the front lip installation our client was very bothered by the common "pealing" that many late-model BMW owners experience. BMW used a "rubberized" type coating on their steering wheel trim that tends to peal off very easily. Rather than wanting to install another factory piece prone to pealing, he requested that we paint the trim with intent to complement the rest of the black interior. Once we had all of the rubberized coating removed we were able to properly prep and spray the trim piece in the desired gloss black.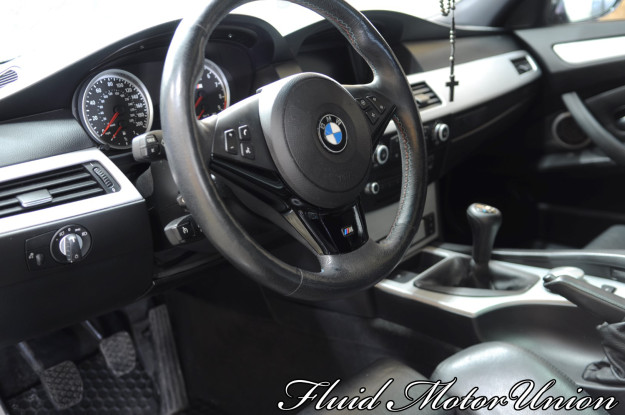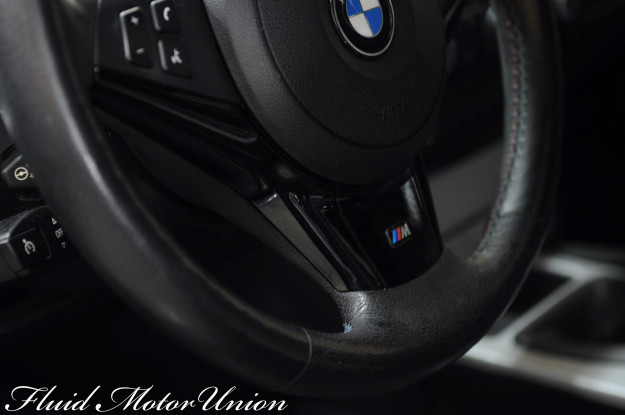 Aside from the aesthetic modifications we also completed some basic service and maintenance on the M5, including the ever so important 10W-60 Oil Change!
Before heading out, our client decided that 507HP wasn't enough so he opted for our partners eLogic E60 M5 Tune.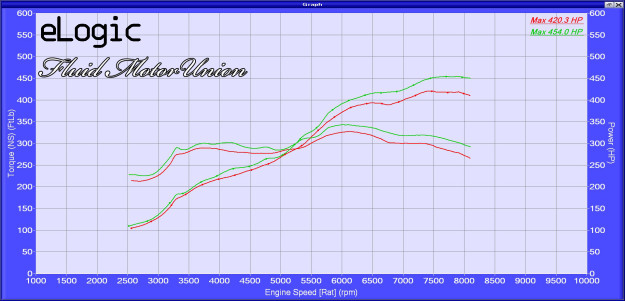 If you have any questions in regards to modifications, service, and/or maintenance to your BMW M5 please feel free to call us at 815.230.2900 or e-mail mmarzano@fluidmotorunion.com