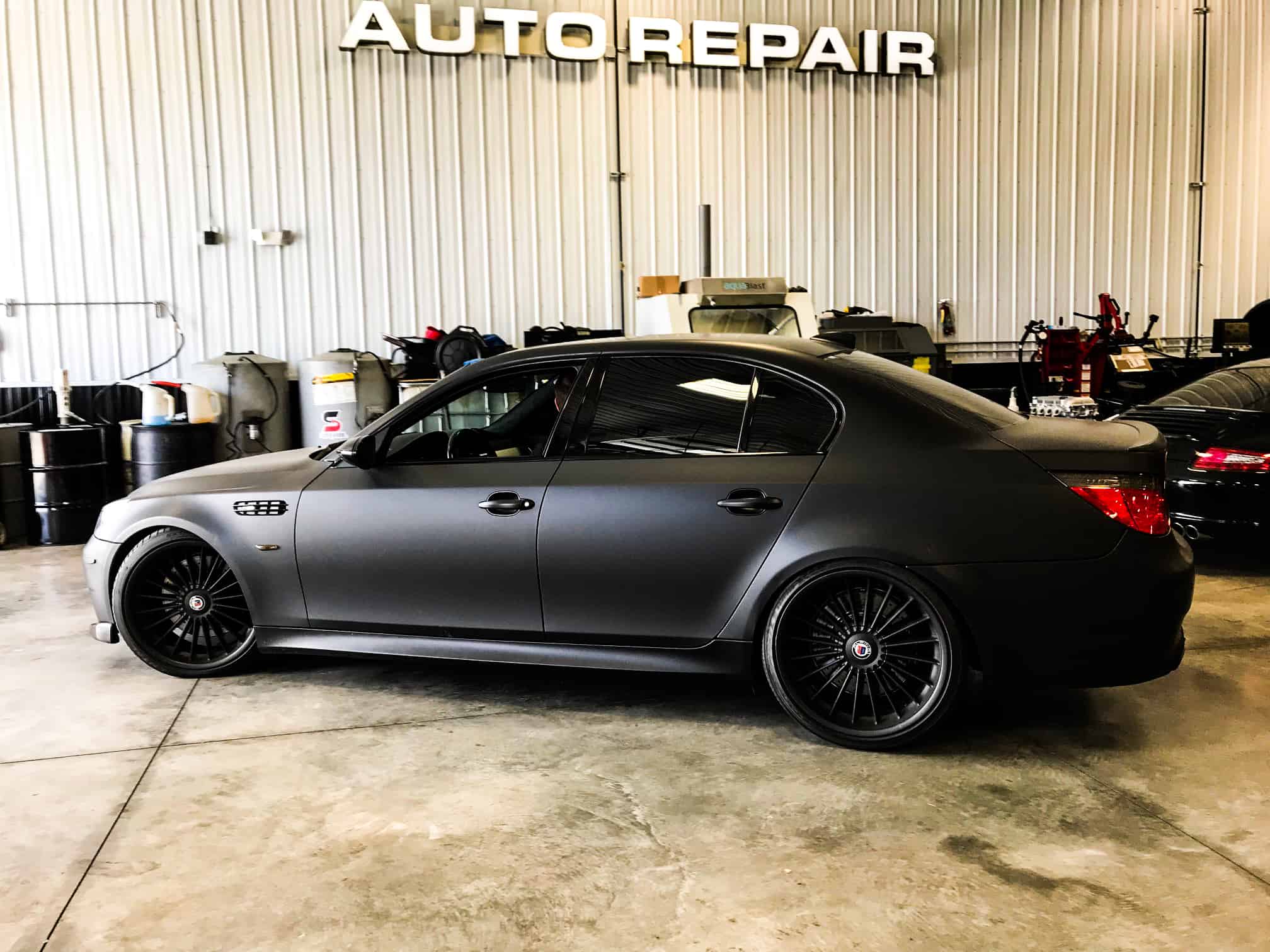 15 May

BMW E60 M5 Clutch Replacement SMG

Are you looking for an auto mechanic for your M5 Clutch Replacement? Fluid MotorUnion in Naperville is the shop that has experience in replacing BMW clutches, as well as any service or repair work you may need. Recently a customer with a trans fault displayed, throttle delay, slight slipping, and clunky gear engagement needed a BMW M5 clutch replacement. This will often times be accompanied by "transmission fault" message, or the "red cog of death", a yellow or red light illuminated on the dash.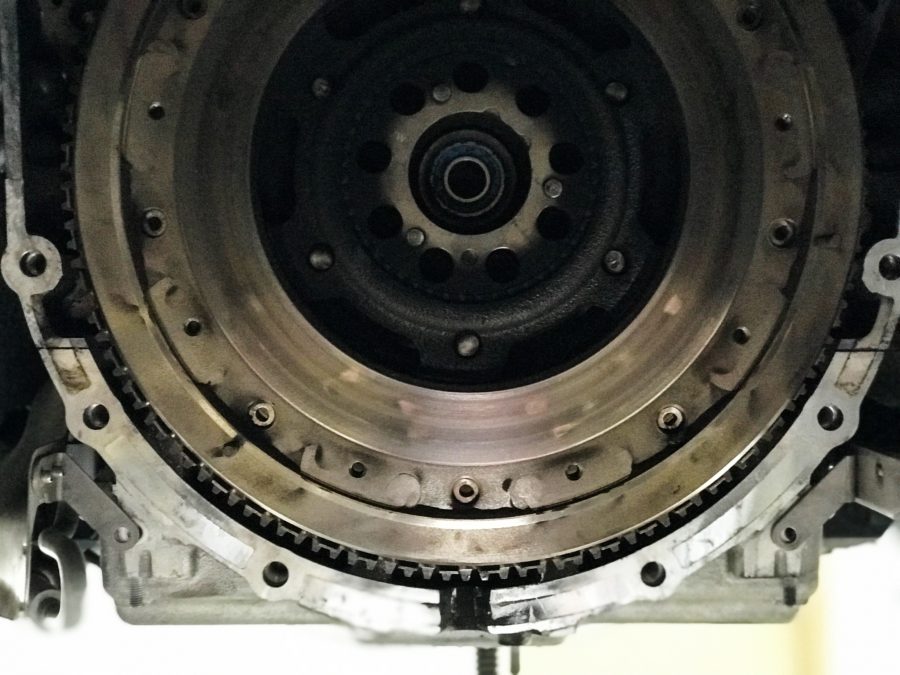 The e60 m5 was groundbreaking when it was released in 2005. The 7-speed SMG transmission it used was the world's first seven-speed sequential gearbox with drivelogic function. This means that the "SMG Getrag 247" Gearbox is a "true manual" transmission, however, it was designed for automated actuation, thus uses electronic and hydraulic to actuate clutch actuation and gear changes. In fact, it would be possible to convert it to a manual, if it weren't for the non-sequential shift pattern that would be required for the user to remember!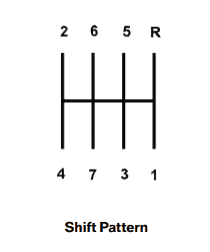 The car uses a dual-mass flywheel supplied by "LUK" and a two-disc dry clutch supplied by "Fichtel and Sachs". While this design is robust, they do wear out eventually, requiring replacement regularly. Due to the size, weight, and complexity of the transmission, replacing the clutch is an involved process, and is best left to professionals, like us.
Our auto mechanics use special software to readapt the clutch characteristics after we finish replacement of the clutch, as the computer is constantly adapting for wear and storing those values in the control unit. With the diagnostic tool plugged in, we teach the clutch grab point in with the engine running. The tool commands the system to release the clutch, and after the input shaft has stopped, the clutch initially moves close to the grab point and then slows as it reaches the grab point. If a valid value is measured during the slow approach towards the clutch grab point, the value is stored as good in the SMG control unit.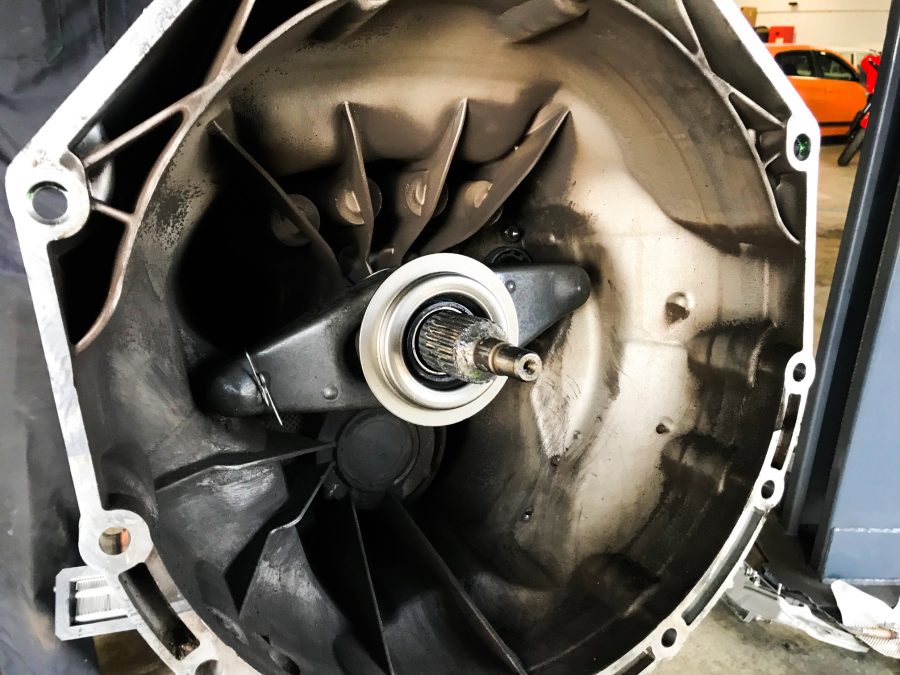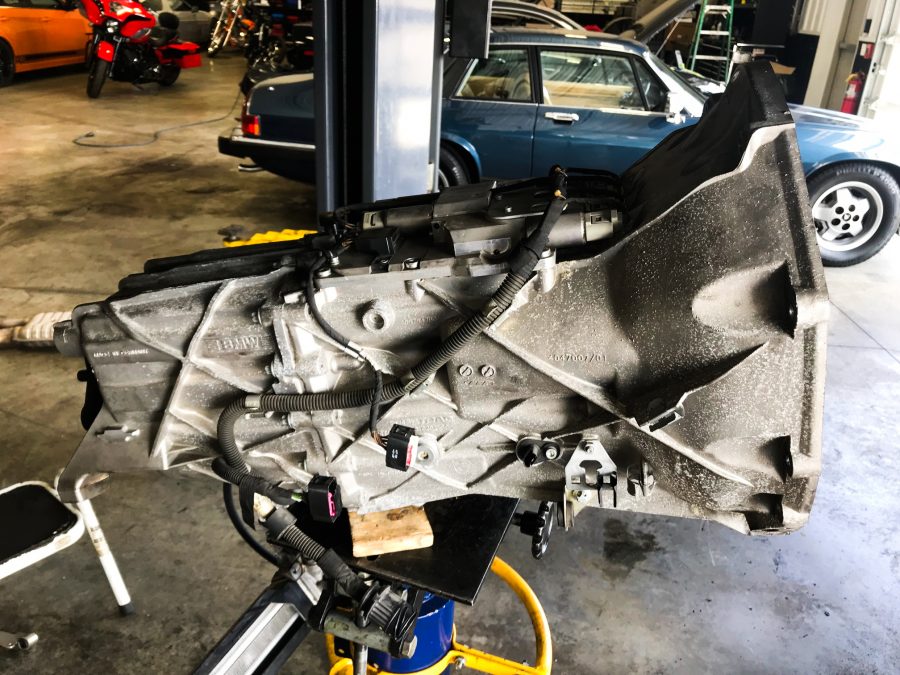 Are you in need of an M5 Clutch Replacement and are looking for an auto mechanic? Fluid MotorUnion has all of the experience and diagnostic equipment to make sure your BMW's clutch is replaced properly. If you have questions about the clutch on your vehicle, don't hesitate to get in touch with us via phone at 630-305-3054, or contact us through email at blog@fluidmotorunion.com. We're conveniently located at the Iron Gate Motor Plaza in Naperville, just minutes from the I88 Rt. 59 exit, right next to top golf!