31 Mar

Blast From The Past

Every so often, we come across an automobile that strays from the normal trend of E46s and A6s. This week, we've got two of them.

For starters, we've got a neon-yellow 1976 Porsche 914. This was the last year they made this car, which was originally intended as a replacement for the Volkswagen Karmann Ghia. While many renditions of this vehicle have since fallen prey to iron oxide and other age-related vehicle issues, this specific example is still puttin' along. Like any car made in 1976, it shows its age just a bit, but overall this vehicle is still in pretty good form.

And, in true Porsche fashion, the tach is smack dab in the middle of the gauge cluster: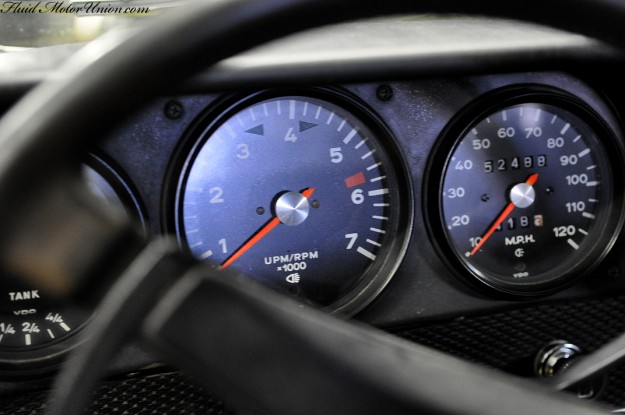 Next, we've got a first-generation Ford Bronco. This was less of an SUV and more of a two-door jalopy, capable of actually climbing rocks and going over things, not like many of today's sport utility sort. The removable top lets in the sun and wind in copious amounts, and the bright orange paint is – well – bright. It's interesting to note that the two vintage vehicles in the shop this week are both obscenely neon when viewed in direct sunlight. Thankfully, the clouds showed up early this morning so some pictures could be snapped.
And once again, another pointer that this vehicle was actually meant for some degree of utility – a manual transfer case!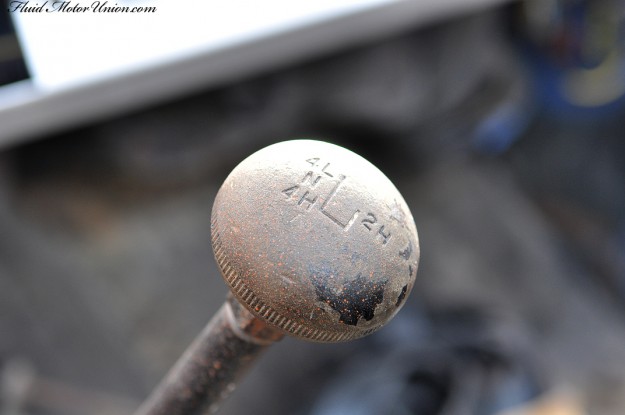 Things are moving along at the shop, everybody's working like crazy to get all this work accomplished before MFest. Hopefully we can keep up the pace; only three more weeks until Las Vegas!