07 Jul

Black Thursday

Today's headline and associated blog post feature cars with the hardest paint jobs to keep clean. Today…is Black Thursday.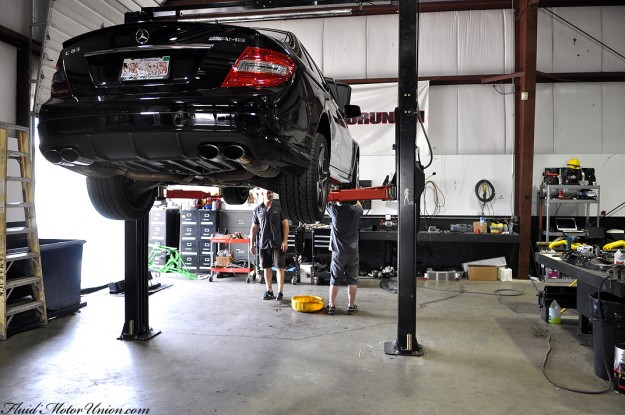 First car on the docket today is George's C63 AMG. It's back today for an oil cooler post-prototyping inspection, along with a tail light respray and some carbon fiber goodies, one of which is the rear diffuser. Here's the stock one: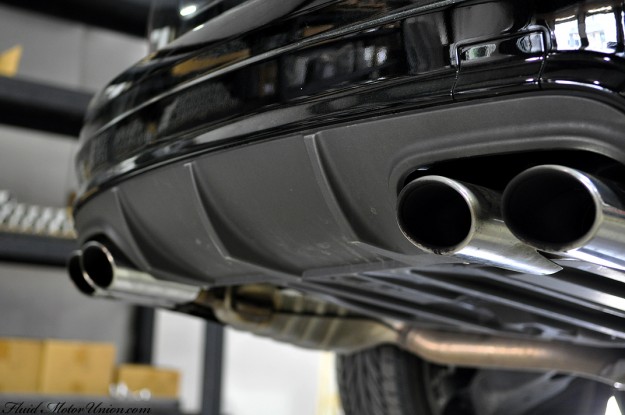 And here's the new one: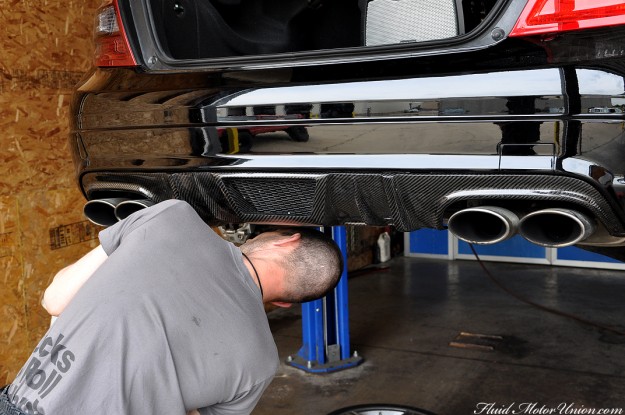 Finally, we have one of the earlier black-painted projects. Eric's supercharged E38 is up on the rack in fabrication, replacing the larger resonators with the smaller tube-like resonators. This should help alleviate the issue of resonator and asphalt becoming too close of friends. For now, though, we're cutting off the old and tacking on the new:
P.S. Motor Union. August 19th. Do it.