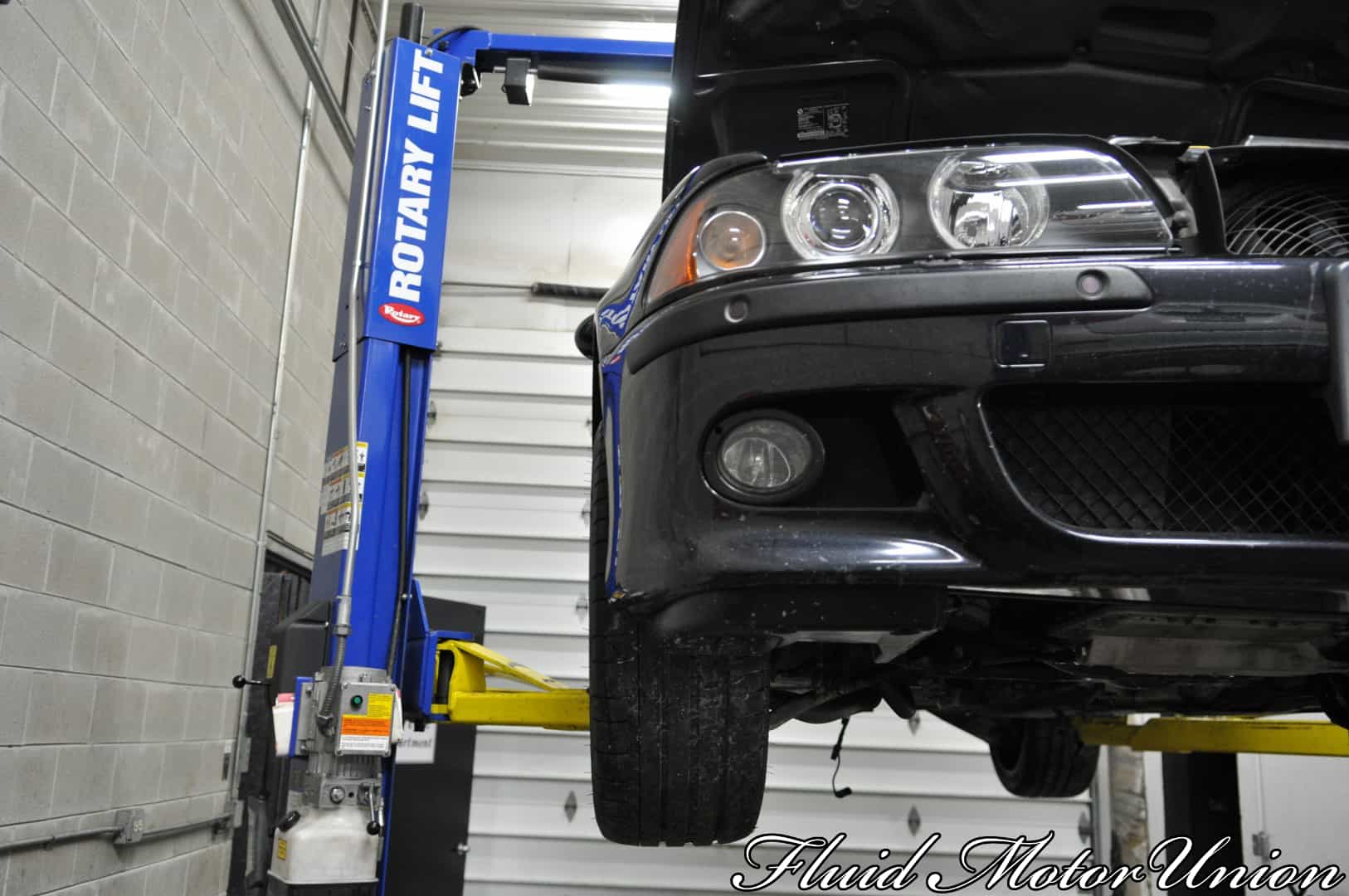 22 Jul

Big E39 M5 Service

Here at Fluid Motorunion, we see a great deal of vehicles, in a variety of different conditions, some older than others.

Regardless, there is nothing better than a clean, well maintained car with low miles and that's exactly what this customer's E39 BMW M5 was when he brought it in for service. In fact, it was so clean and well kept that we really couldn't find anything wrong with it during our thorough vehicle inspection! However, our customer decided that he wanted to get ahead of his car's age and notorious, imminent issues, and smartly carry out some cost saving preventative maintenance.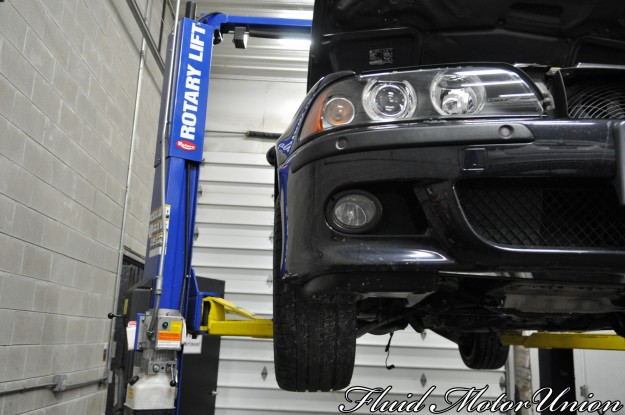 Our customer consulted with us as to what he wanted replaced, and we gave replacement recommendations on common problems for the E39 M5. The list included replacing the power steering lines, subframe bushings, differential bushings, front control arm bushings, and axle seals. He also opted for a differential flush and oil change, based on the age of fluids, not mileage.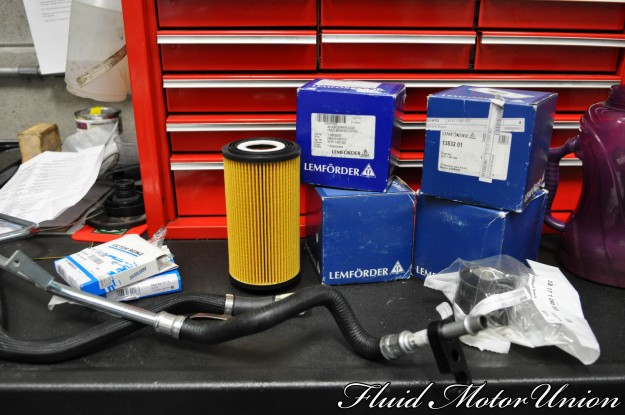 To give you an idea of just how serious this customer is about maintaining his car, we informed him of a power steering line was showing some seepage, not enough to warrant replacement yet, but he insisted on replacing the line in hopes of preventing any future, potentially bigger problems.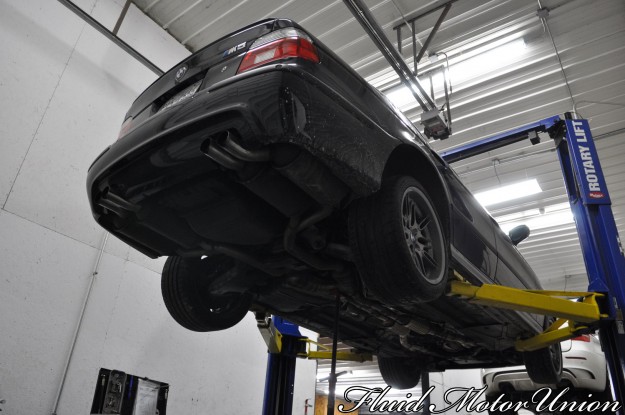 He also wanted to replace the stock subframe bushings, the front control arm bushings, and the differential bushings. Instead of upgrading to polyurethane bushings like so many of our customers do (insert blogs on polyurethane bushings) the owner wanted to maintain the original feel of the car and went with all OEM components. And while we were back there, now was a great time to replace the seeping axle seals in the rear of the car.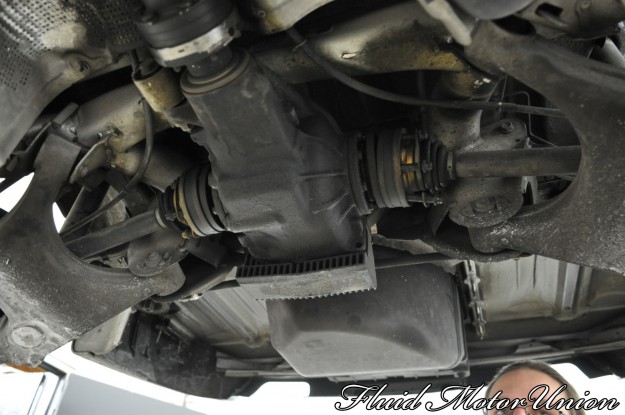 The last thing we did to the car was an oil change. One of the unique things about post 2000 (2001-2003) M5s is that BMW recommends 5w-30 instead of the typical 10w-60. This was due to a different piston ring design that the S62 received in late 2000 to stop consumption issues. This also coincides with the power decrease as well.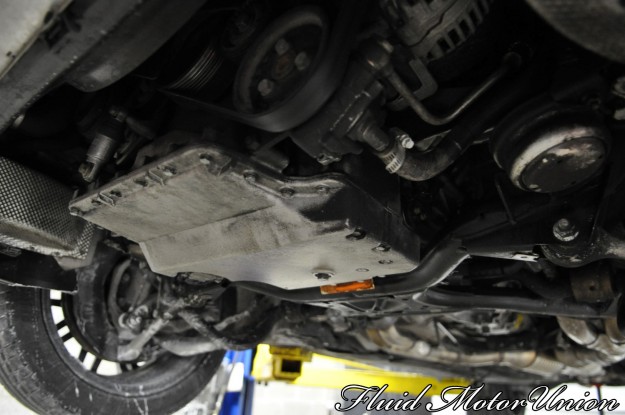 Our goal at Fluid MotorUnion is to make sure that every car that comes through our shop, leaves better than when it arrived. On a car as clean and as well kept as this one it's not an easy task. As always, we did what we do best and sent it home in a better condition than before!
It's more than likely that we will not be seeing this car anytime soon (unless the mod bug bites).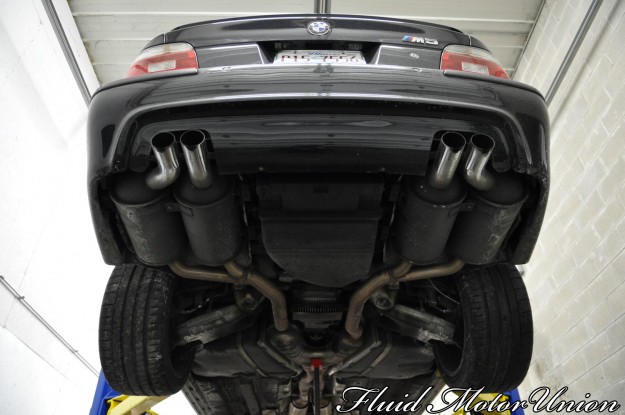 If you have any interest in preventative maintenance, such as this customer did, call 815-230-2900 or email blog@fluidmotorunion.com. Check back soon for more of what's happening around the shop and have a great rest of your day!