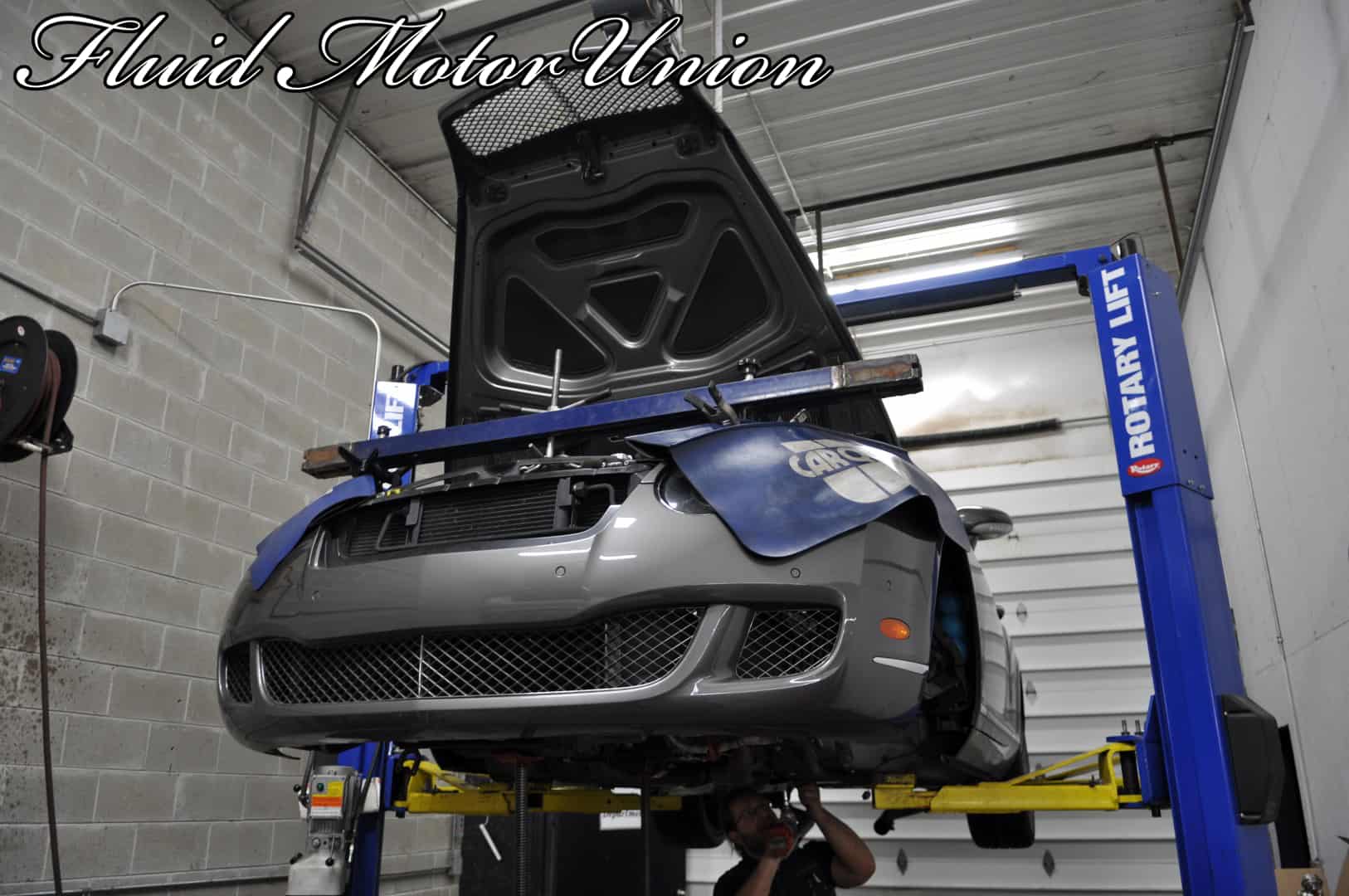 20 Feb

Bentley GT Speed Turbo Failure

If you have a great memory, you may remember this Bentley GT Speed from a while back. We treated it with an exhaust setup over utilizing a custom secondary cat delete and X pipe. From there we topped it off with an EVOMSit ECU remap. Well, apparently all that extra power didn't come without a price, as 6 months later it returned with boost pressure faults in the ECU. P0234 would set and put the Bentley into limp, or failsafe mode. We quickly suspected we were dealing with a Bentley GT Speed Turbo Failure.

With the information gathered from the ECU, we immediately set out to find an issue with the boost regulation vacuum control. A leak here would keep the turbo wastegate from opening, keeping the turbos at full spool, sending the car into an overboost situation. The ECUs would sense the overboost condition and, in order to keep it safe, immediately limit the boost via restrictions in the engine settings, thus placing it in limp mode.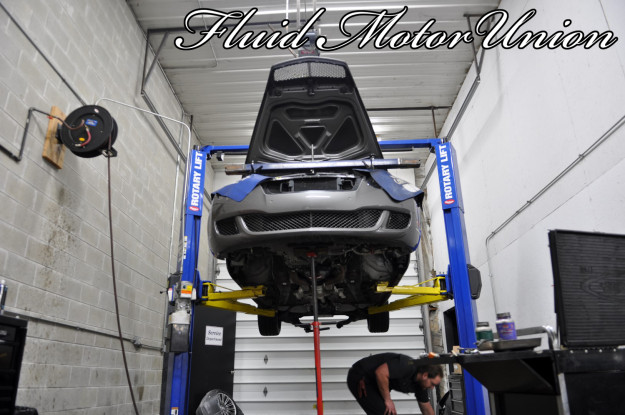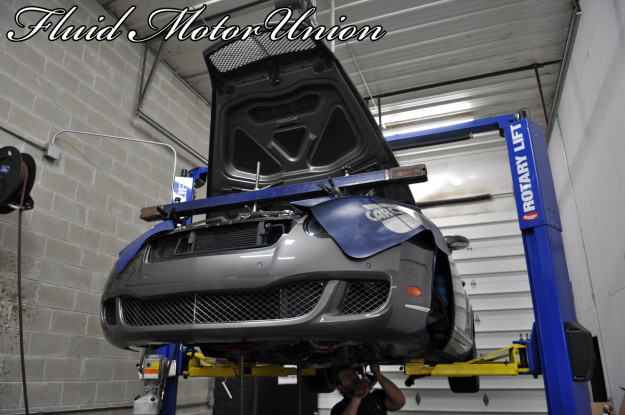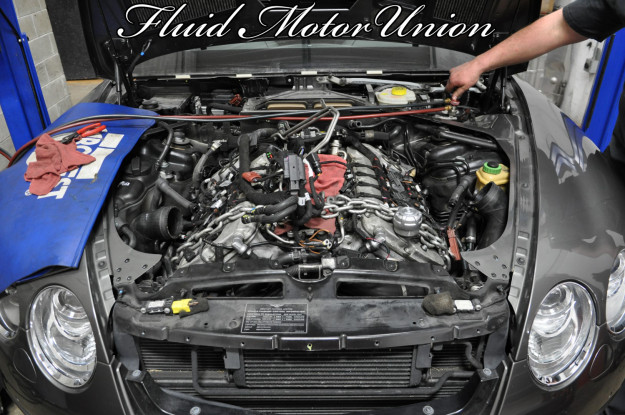 Using our experience and training, we quickly found the source of the issue using a system leak tester and smoke machine. The offender? A ruptured rubber wastegate diaphragm. To us, this was extremely disheartening, a 2008 Bentley with 59000 miles should not be having these kind of issues. Is it possible that the extra 4 psi of boost pressure from the new ECU tune was contributing to its early failure? I don't see this as the root cause of the turbo problem, but it would certainly hasten its death. The likely culprit can be found in other blogs I have done on the use of recycled crankcase ventilation vapors. During our inspection it was evident that excess oil was present at the location of the leak. Oil vapors would gather into liquid oil in the rubber diaphragm, causing it to swell, and eventually fail.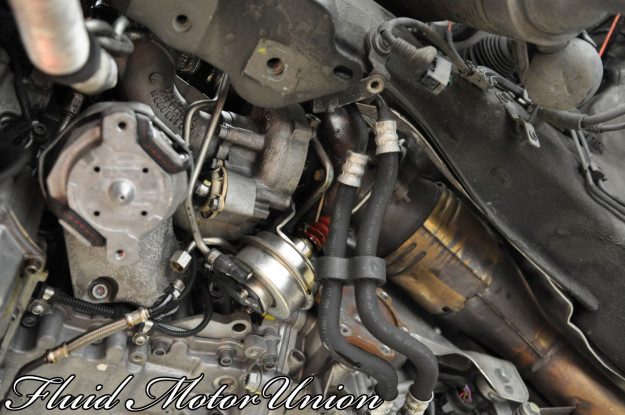 So just throw a new wastegate on and you're all set, right? WRONG. While it is theoretically possible to swap just the wastegate onto the turbo, the absolutely precise settings needed by late model vehicles would make getting it the way it previously set an almost impossible task. Besides, Bentley only sells the entire turbo with wastegate, which means Grand Tourer heart surgery! That's right the entire engine has to come out in order to replace the turbo.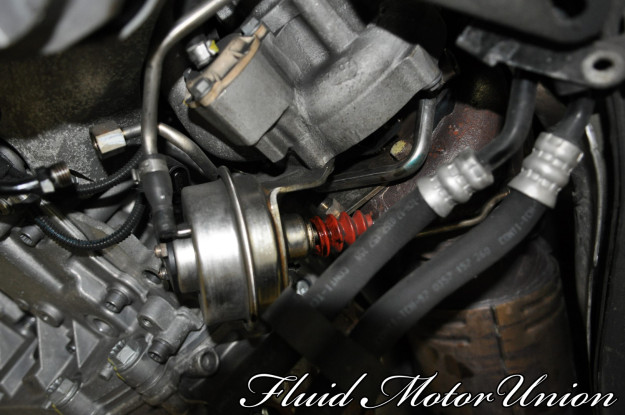 The pictures that follow show just what goes into a Bentley GT Speed Turbo Failure replacement. As you can see, it's quite a bit of work we wouldn't wish on any Bentley owner. Luckily, with a bit of hard work and a lot of skill, this Bentley was repaired and back on the road in no time. Hopefully, the next time we see it will be for some aesthetic modifications! Maybe a suspension lowering with a set of aftermarket wheels to really set it off.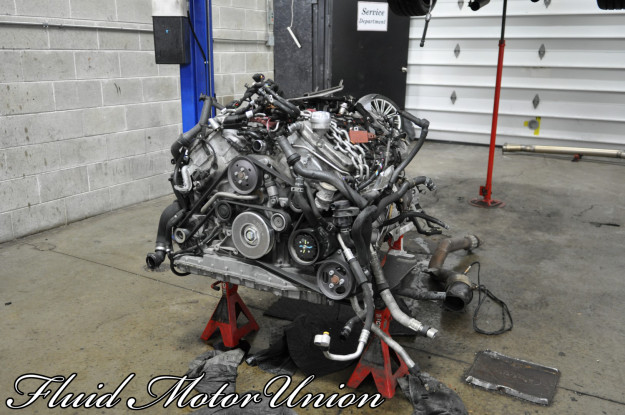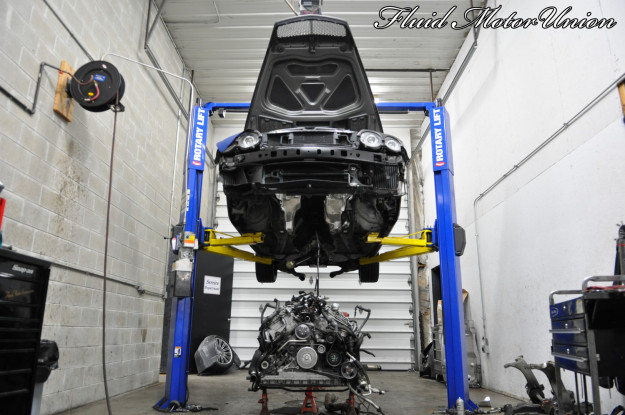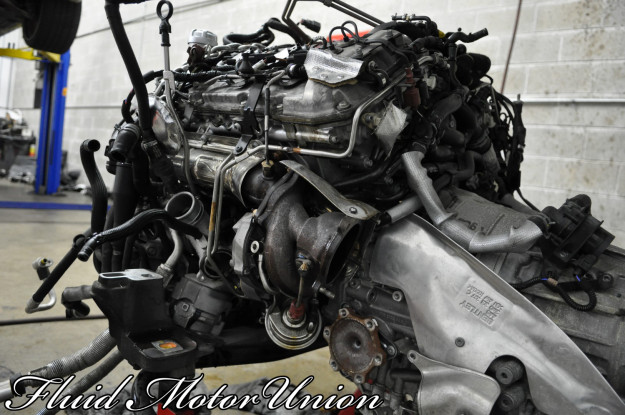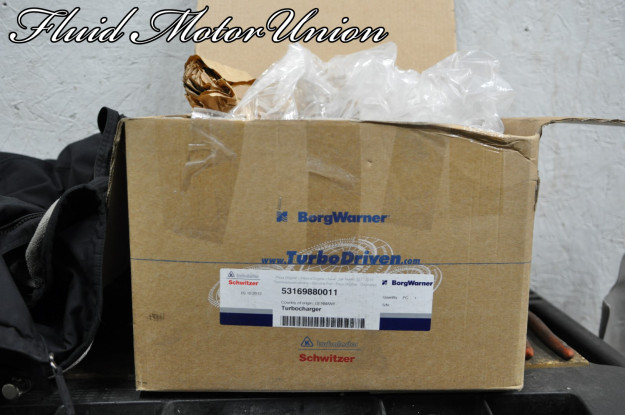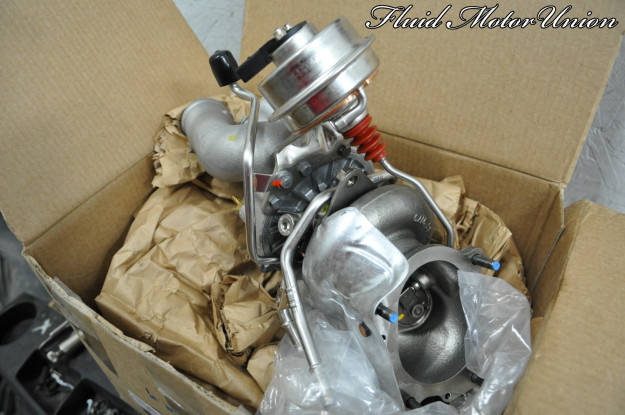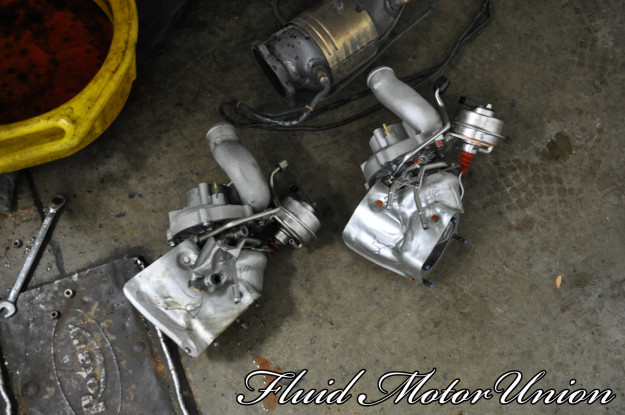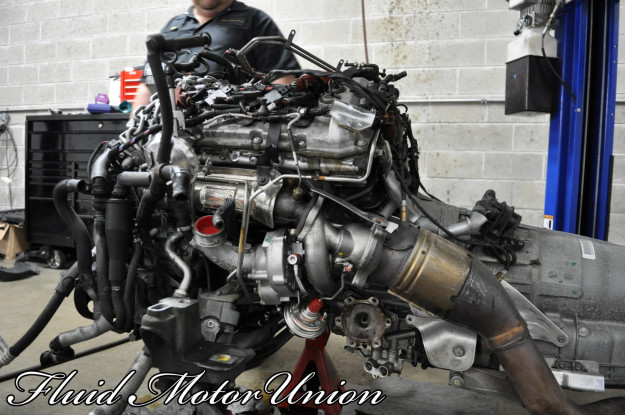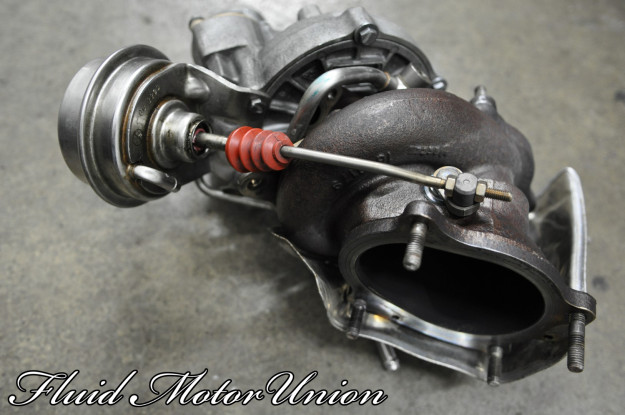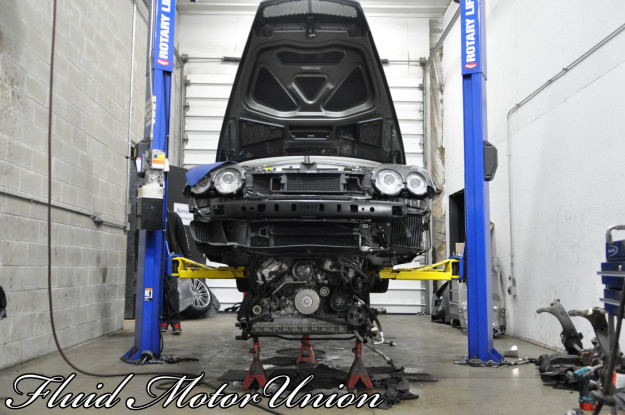 See more of this Bentley here