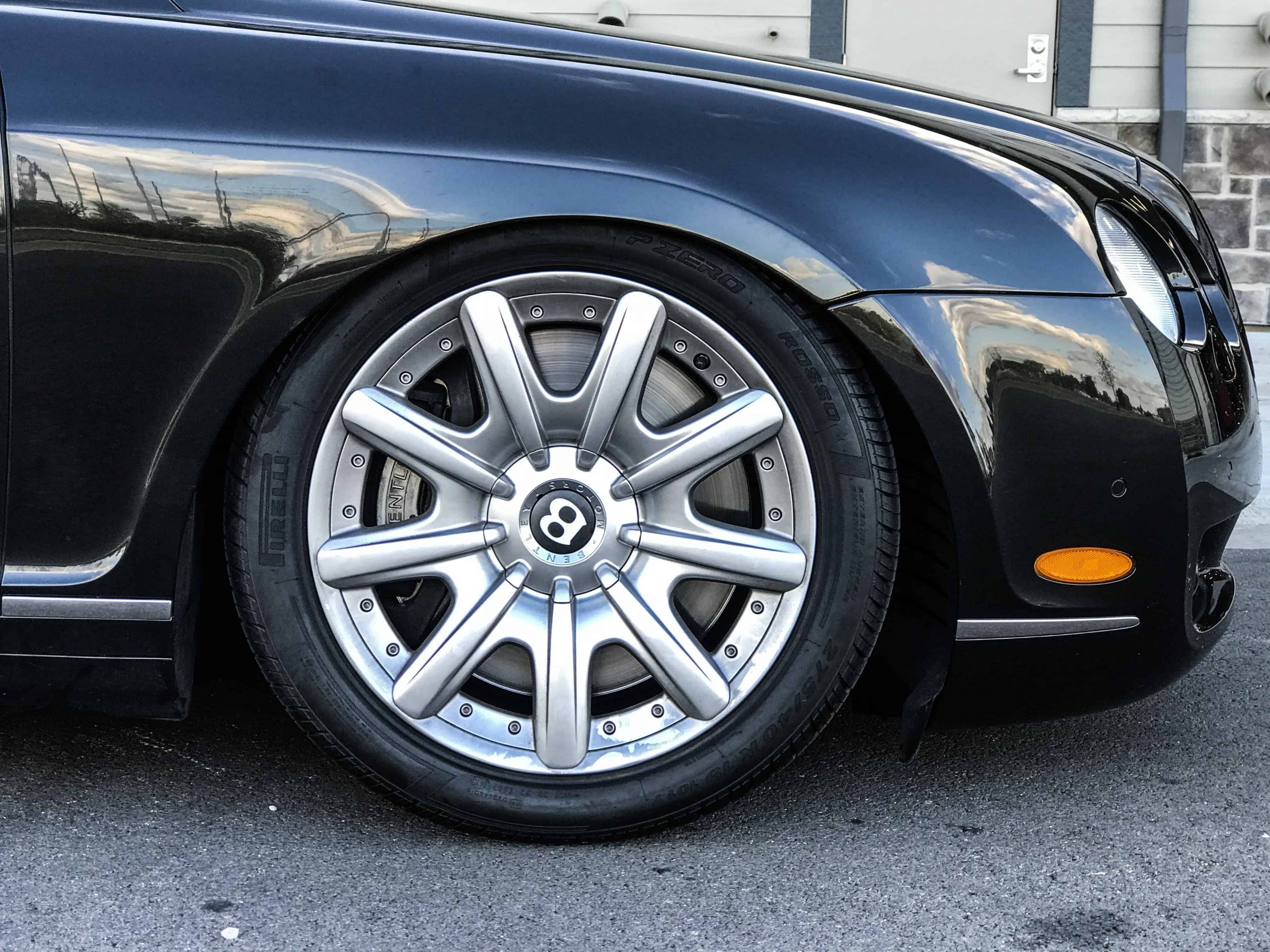 03 Oct

Bentley Air Suspension Replacement

Bentley air suspension replacement is a common repair needed. Air suspension on luxury cars has become somewhat commonplace in the past decade or so. While providing a soft ride and handling, they are also prone to failure due to air leakage. This 2005 Bentley Continental GT was brought in for a sagging front suspension as well as a vibration at highway speeds. The customer had just picked the vehicle up from Missouri and was on his way to his home in Michigan when the symptoms began.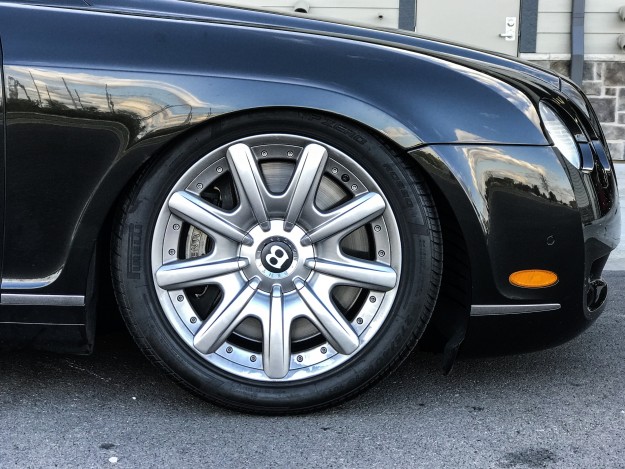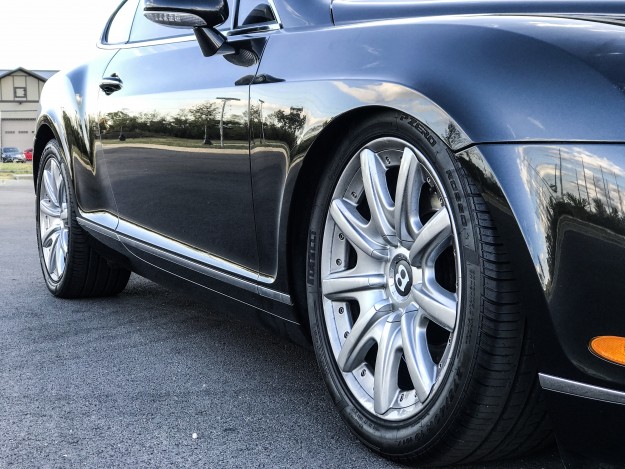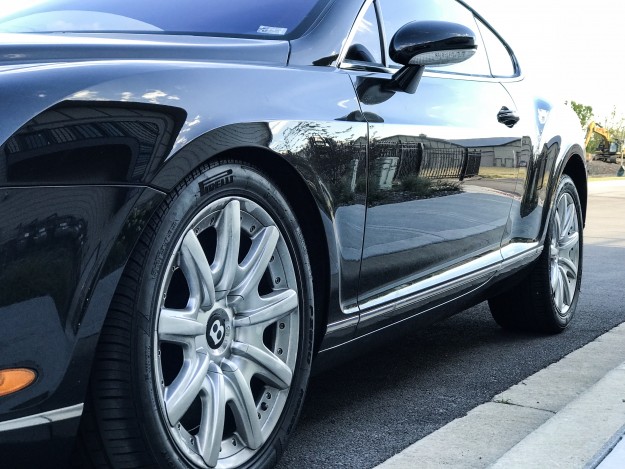 When the vehicle was brought in, we found that both front air struts were leaking causing the front suspension to drop after sitting. While the vehicle was driveable for the time being, any leak in the air suspension system can lead to further repairs if not taken care of immediately. While the vehicle is running, the suspension compressor will fill up the air suspension components before shutting off. If a leak is anywhere in the system, the compressor will need to work harder to constantly keep air pressures up. This can lead to compressor failure due to overheating. This customer opted for Bentley air suspension replacement.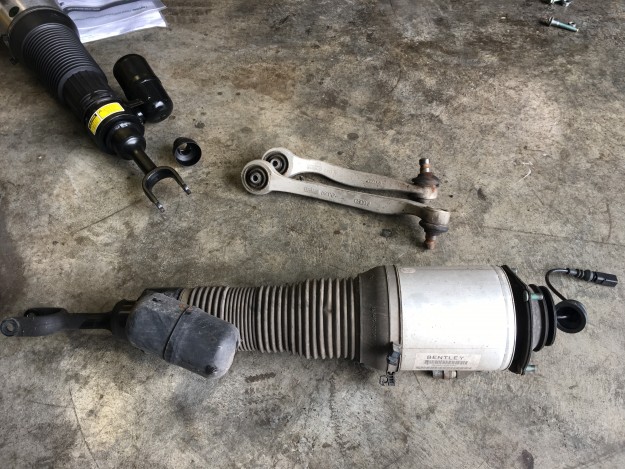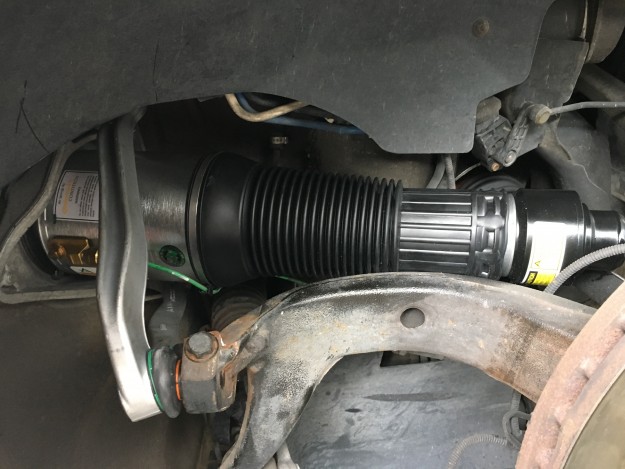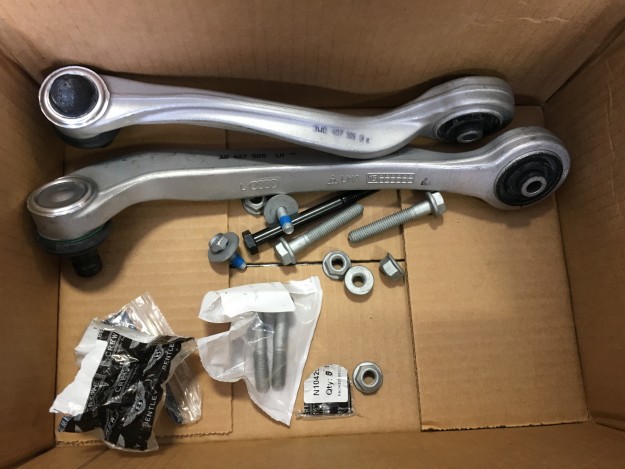 Upon inspection of the vehicle, we also noticed the front upper control arm bushings were torn. These bushings act as a buffer between suspension components and are meant to provide you with a more comfortable ride, while also limiting stress on other components. While bushings are common on many luxury vehicles, on the Volkswagen/Audi/Bentley platforms, they can be more troublesome. This is due to what we will call a design flaw in production. There are two upper control arms on each side of the front suspension of this vehicle. The steel bolt that goes through these arms also goes through the steering knuckle on each side. The problem is that the knuckle itself is made of aluminum. When steel sits in aluminum for a long period of time, combined with the weather conditions seen here in the midwest, it tends to seize. While initial replacement of these arms is not too costly, additional time to extract and/or drill out these bolts can add up. Extra care is also necessary during extraction, as a slight misstep can lead to a damaged steering knuckle, which can easily be $1,000+.
Luckily for this customer, extraction was fairly straightforward. New Arnott struts were installed with a lifetime parts warranty and OEM control arms were fitted to bring this suspension back to life.
If you are looking for luxury service on your luxury or exotic vehicle, don't hesitate to give us a call to setup an appointment.