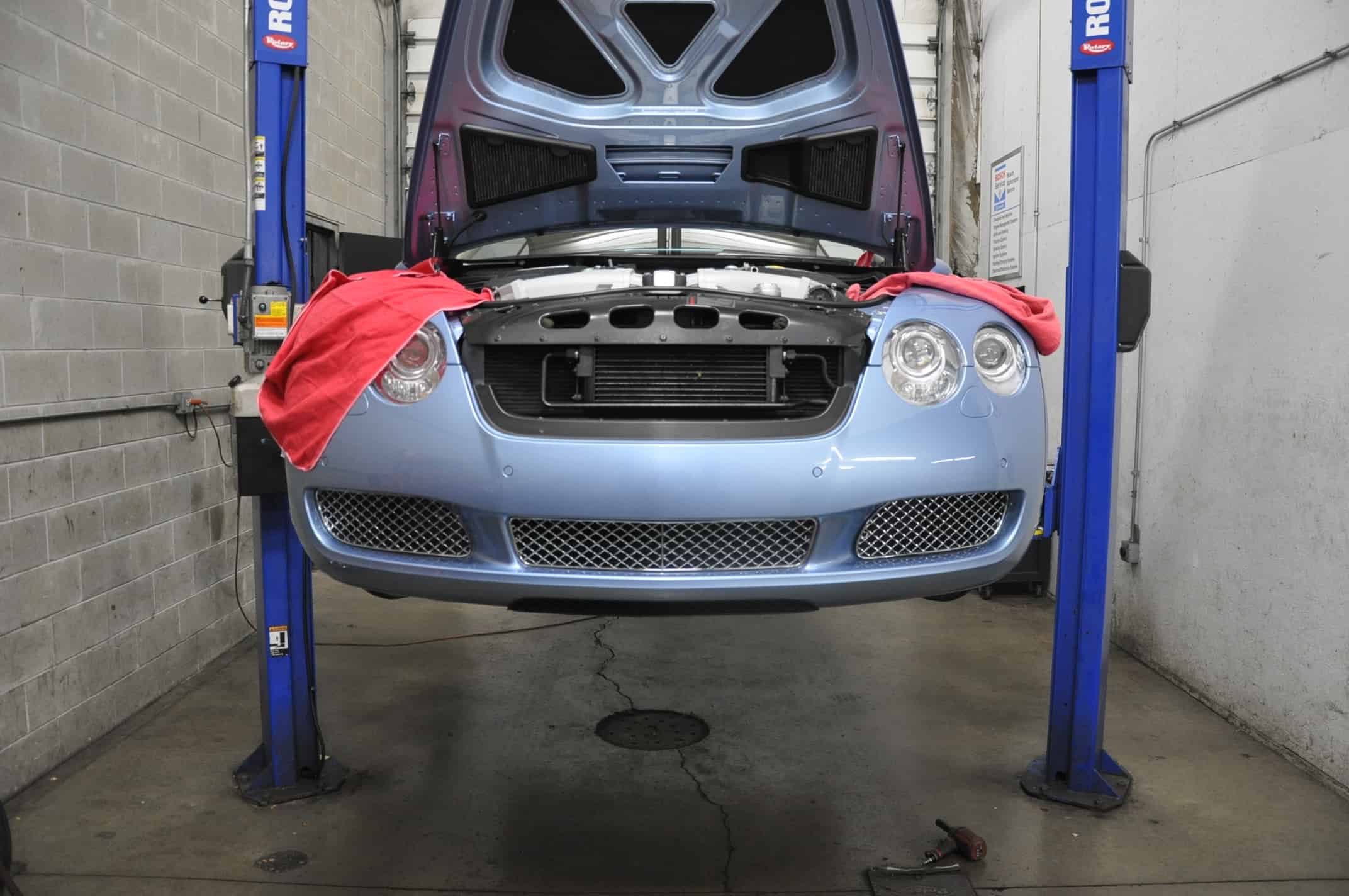 02 Aug

Bentley Continental GT Air Spring Replacement

While digging through some pictures from the last few weeks, we noticed that Bentley's needing air spring replacement seems to be an all too common occurrence! After seeing 5 Bentley's in such a short amount of time, we thought it might be appropriate to write a blog on just that topic. Here's what to expect should you ever find your Bentley Continental sitting on the ground next time you come out to the garage.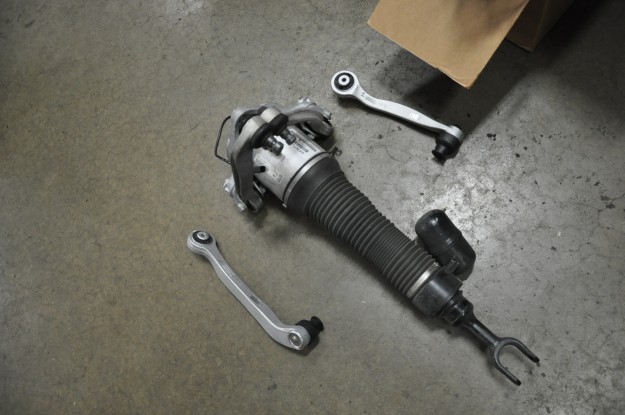 The problem we've most commonly seen are the air spring rubber bellows leaking. This is normally caused by everyday wear and tear. The boot is a resilient and flexible material,but like most rubber it will develop cracks over time. Aside from cracking things like a hard impact (such as a pothole) can cause the bellows to rupture, although this is much less common.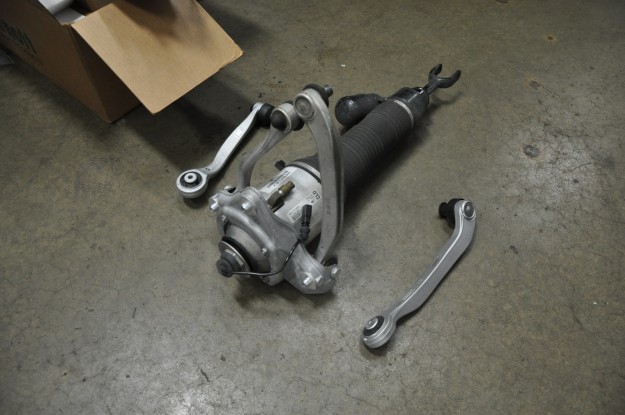 Ideally, what you want to do when the leak is small enough is, start the car and let the pump fill the spring back up. From there you can drive the car to your nearest trusted service center (Fluid MotorUnion if you're in the Chicagoland area!). A small leak will leave the car lowered until the compressor pumps it up when the vehicle is started. This isn't an issue if you bring the car in for service immediately, but be forewarned, running the compressor for an extended period of time can lead to compressor failure and ultimately, a more costly repair.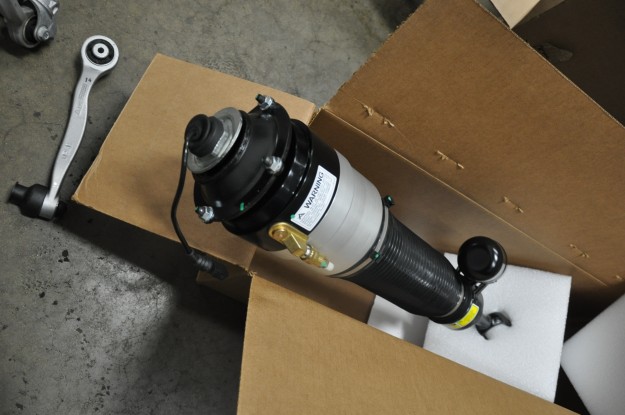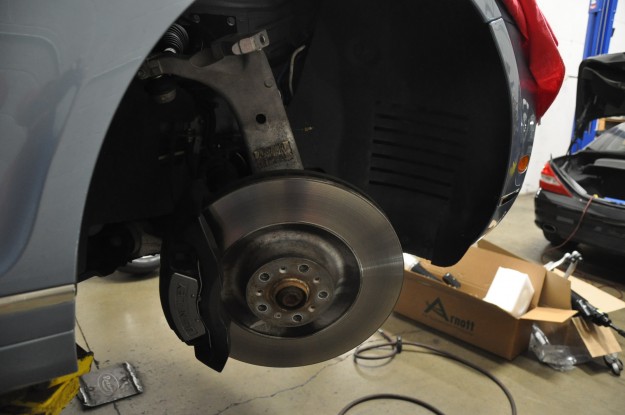 This brings us to the next question; what does a repair like this cost? We normally recommend doing both sides at the same time when doing this job. For the 2004-2008 Continentals you can expect to pay around $4,200 for the front strut work and we also recommend replacing the upper control arms since there is no additional labor.