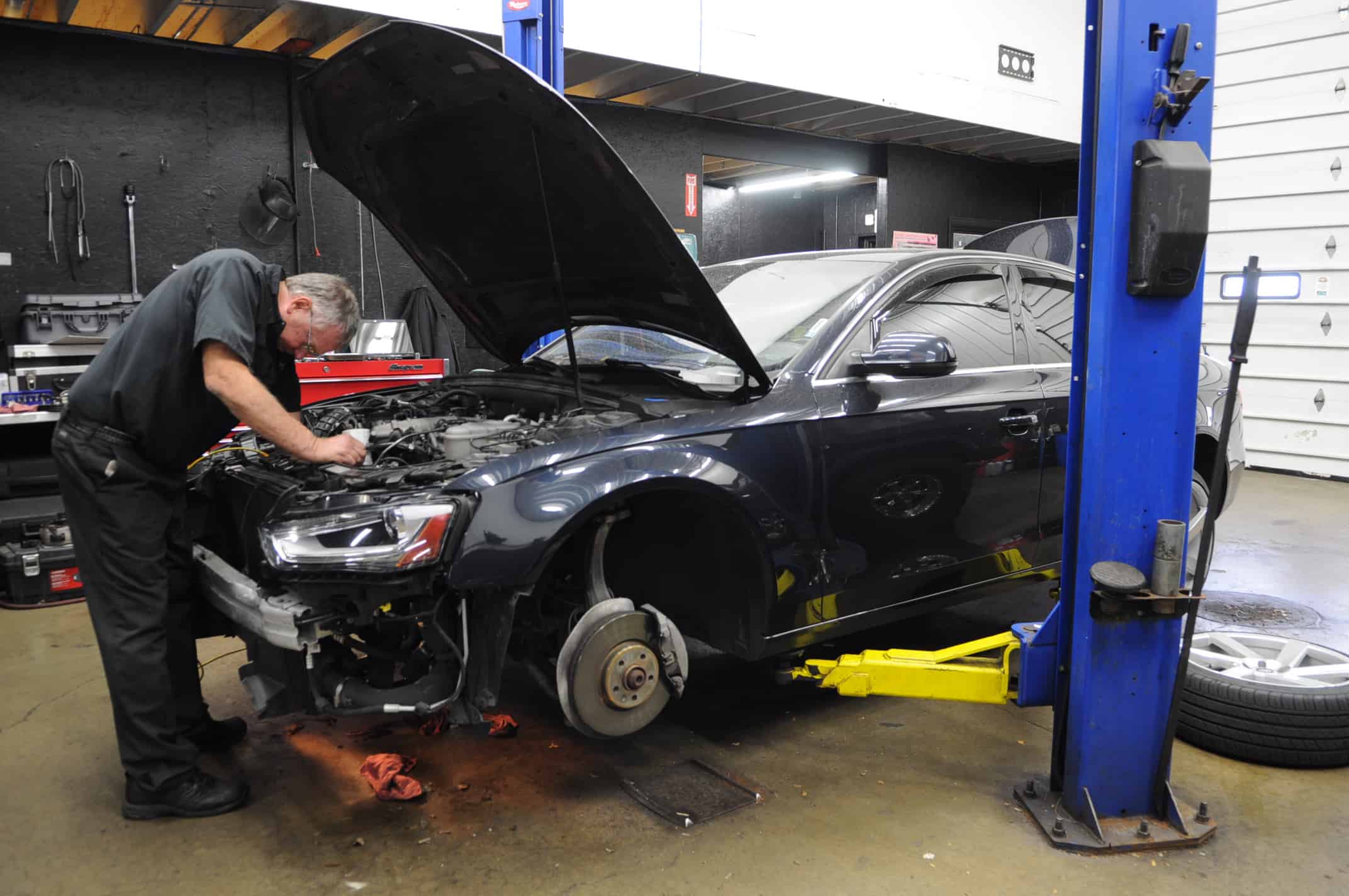 03 Nov

Stretched Timing Chain Audi A4

What symptoms does an Audi Stretched Timing Chain show? Today we go over a far too common issue happening with the 2.0TSFI engine. While most chalk up this issue to poor manufacturing quality of the timing chain, why this issue is so prevalent on these relatively newer vehicles, isn't so clear. Our Professional take: No one could calculate long term effects of the immense weight of running a direct injection fuel pump, camshafts, variable valve timing, oil pump, vacuum pump, water pump and all the tensioners. The increasing demands of the ever authoritative EPA has required technology to pace faster than the cost of timing chain materials, in efforts to keep up with regulations. This means that we are the guanine pigs for this new technology, and the cost is new issues such as carboned up valves and stretched timing chains.

After spending some time at another shop, this B8 2013 Audi A4 was towed in with just under 110,000 miles and numerous running issues. The main complaint revolved around a long crank when starting and the vehicle dying out after starting and running for a short time.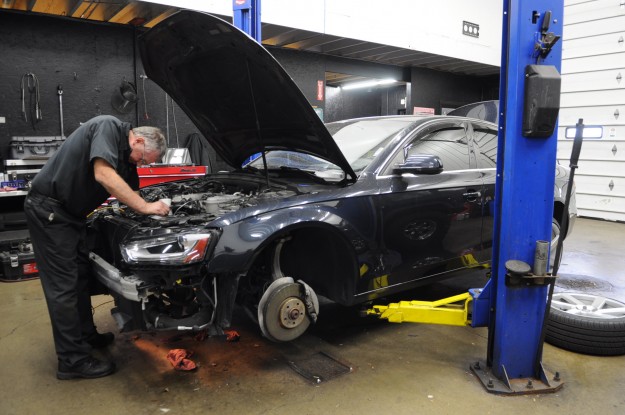 A quick scan of the ECU resulted in the following faults:
p0016 bank 1 cam position/crank position wrong allocation
p0299 charge pressure control value below limit
p0010 bank 1 cam adjustment malfunction
p0088 fuel trim/system pressure too high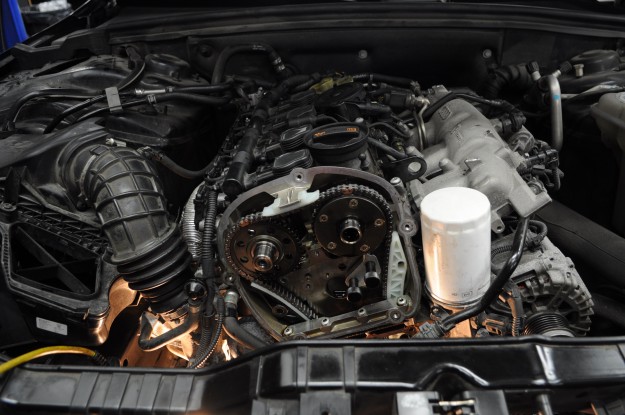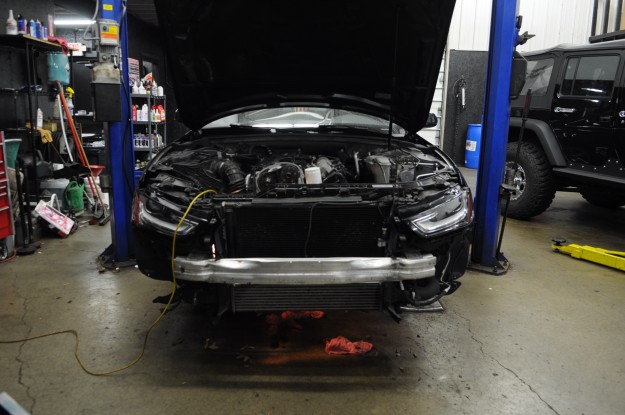 When attempting to clear the faults, the cam/crank allocation faults would immediately return after running. This more than likely indicates that there is an issue with the engine timing. In our experience, we have seen that these engines will stretch their timing chains over time resulting in a timing fault. We have since recommended replacing the timing chain, guides, tensioners, and associated gaskets and from there we will recheck.
Are you Having issues relating to an Audi Stretched Timing Chain on your A3, A4, A5, A6, Q3, or Q5 or Volkswagen vehicles? You may need to have it diagnosed and replaced. We're here to help. Please give us a call at our Naperville location, just 36 min from Chicago off of the I88 exit for Rt 59. Our Number is 630 305 3054, or get in touch by email at blog@fluidmotorunion.com.