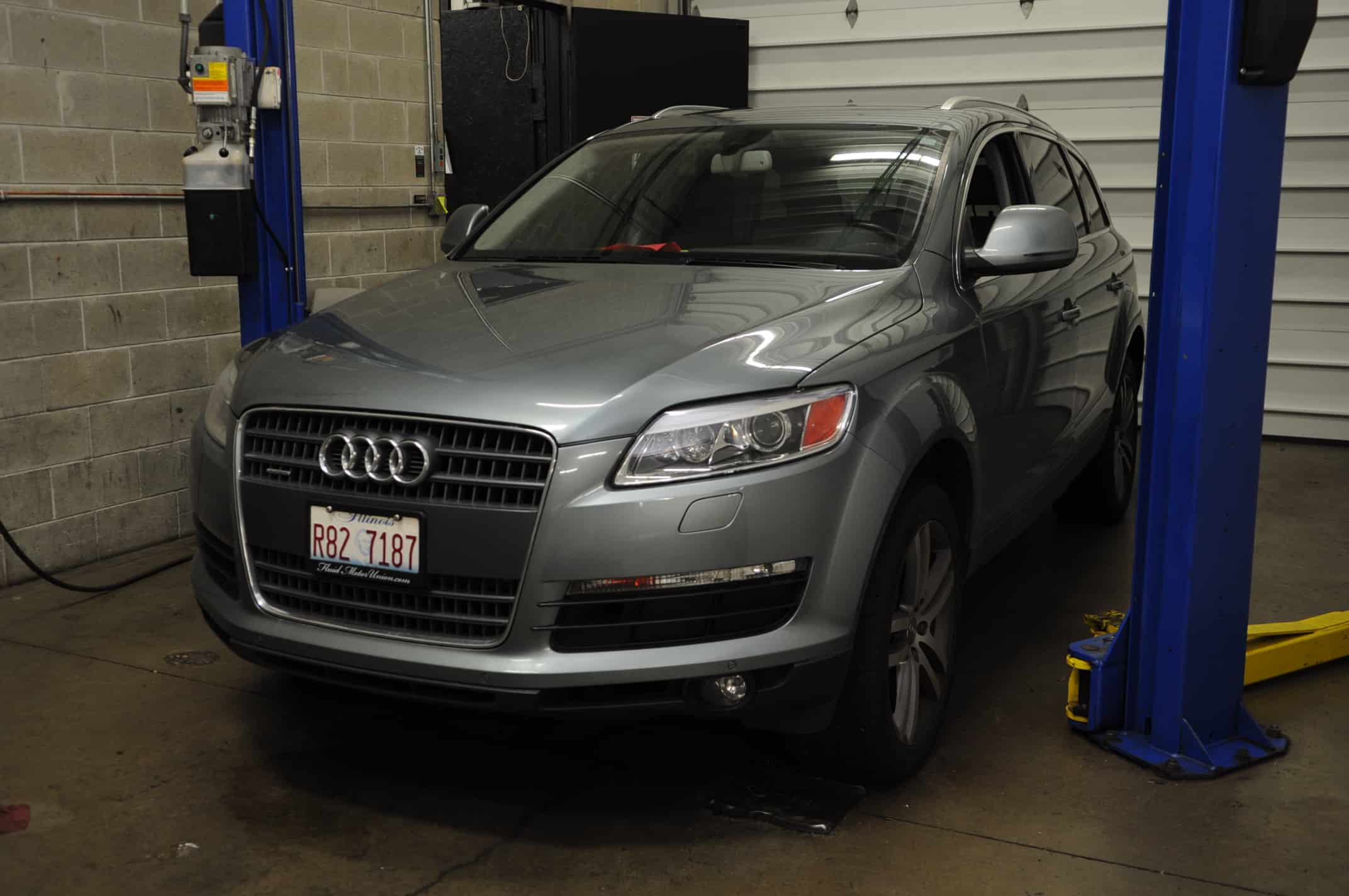 05 Jan

Audi Q7 MMI Diagnosis and Repair

The MMI (Multi Media Interface) entertainment system on an Audi Q7 is very complicated. That's why when something goes wrong, it can take time and someone with experience to figure out where the problem lies. This 2008 Q7 3.6 came in with the radio not working. The MMI screen would pop up, but no other features or functions were working on the navigation screen in the vehicle. A quick scan determined that the most bus fiber optic ring was completely down. This system controls all of the entertainment and information modules and communicates with light pulses via a fiber-optic line. The system is a loop, meaning if one goes down, all control units will not function. The scan shows which modules are communicating. This test can be beneficial if the break is at the end of the ring, as it give us a place to start. If it's at the beginning, then having experience working on fiber optic systems is the only way you will find the issue.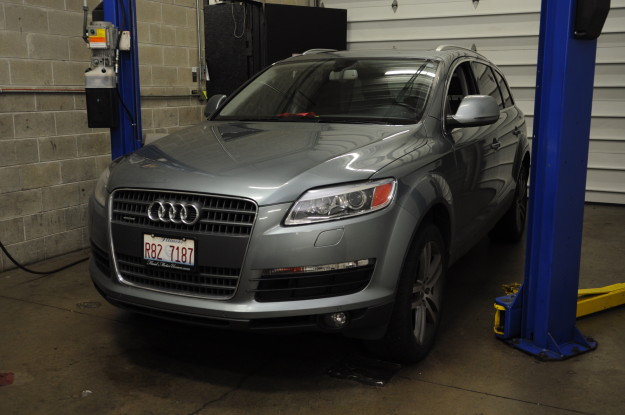 Using the scanner we determined that the telephone, sound system, and radio control modules were not communicating.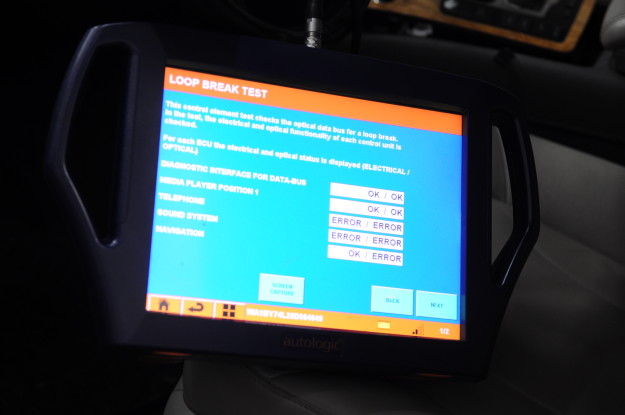 Starting with the easiest to access first, we pulled the cover to the radio control module and checked for the red communication light. No light was present so we headed to the most common module to fail according to Audi's test plan: the telephone control module.
Unfortunately the module was located well below the passenger seat. Once the seat was pulled, we accessed the module and checked for light signal at the connector. Light was present going in, but no light was being sent from the unit.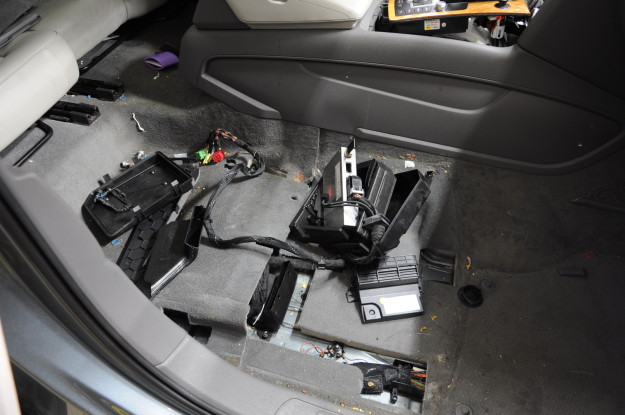 Using a piece of fiber optic cable, we jumped the signal to bypass the potentially problematic telephone control unit. The system came back to life, minus the functionality of the phone.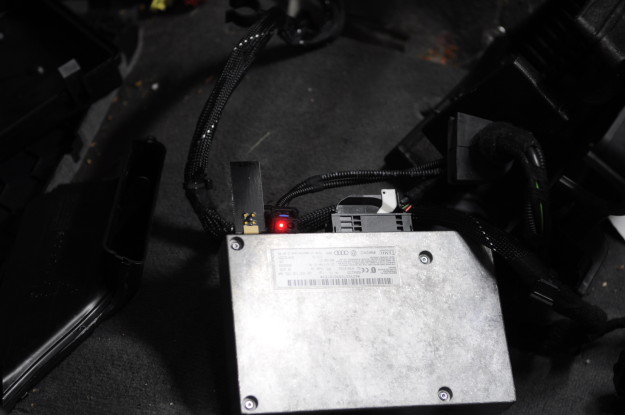 After replacing the module and programming, we had the MMI system back up and running.
If you have a problem with you entertainment system and would need a professional to diagnosis an issue, don't hesitate to give us a ring at 815-230-2900, or contact us through email at blog@fluidmotorunion.com. We're conveniently located in the Naperville/Plainfield area of the Chicago Metropolitan suburbs.