06 Apr

A Mid For The Middle

We figured it was an appropriate way to celebrate the middle of the workweek by displaying something that goes in the middle — the DCM3 midsection.

The finishing welds are finished, and all that remains is drilling the O2 sensor bungs, which is currently taking place in this picture: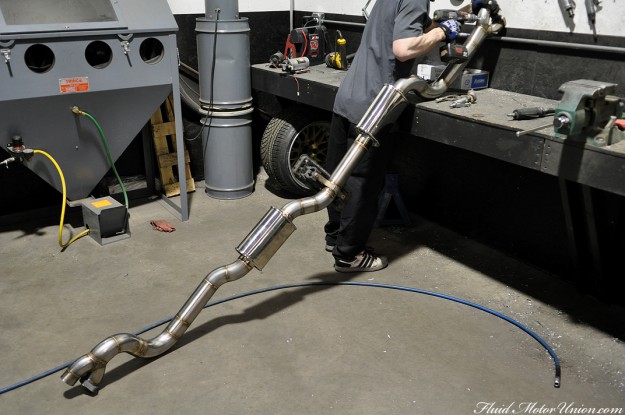 Otherwise, it's pretty much your standard fare Fluid MotorUnion midsection — that is to say, it's your standard level of weldcraft that we've come to expect of ourselves. It connects to the headers up front and the muffler in the rear, and features some beautiful welds along the way:
And now, it's time for another teaser. As we get closer to the end of April, we'll be featuring this as-of-yet-unnamed exhaust project. We'll give you one hint as to what it's going on. Look closely at the picture and you'll know.