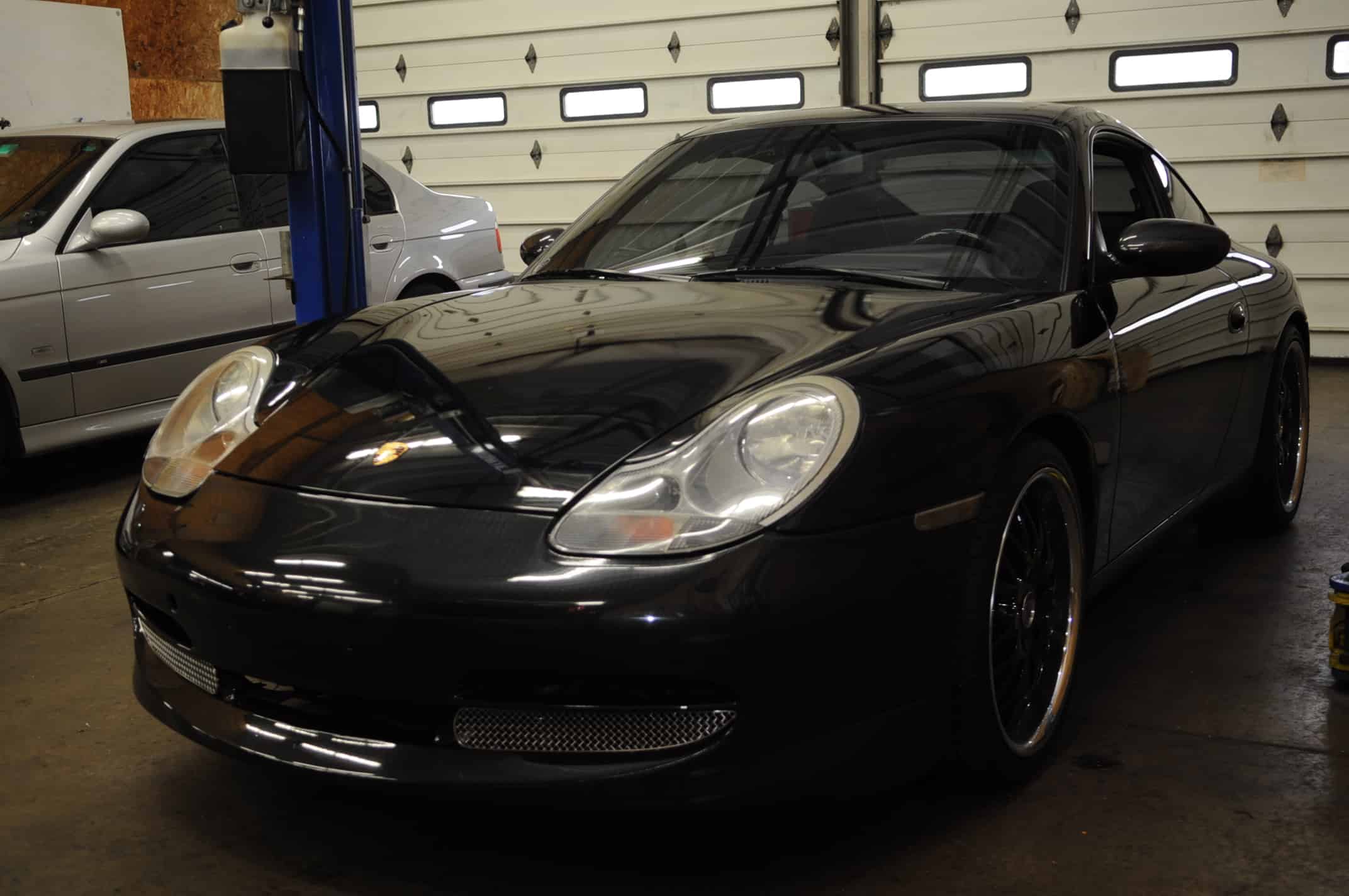 23 Sep

996 911 Fister Exhaust

1999 Porsche 911 Carrera 996 fister exhaust muffler bypass pipes modification cheap exhaust horsepower.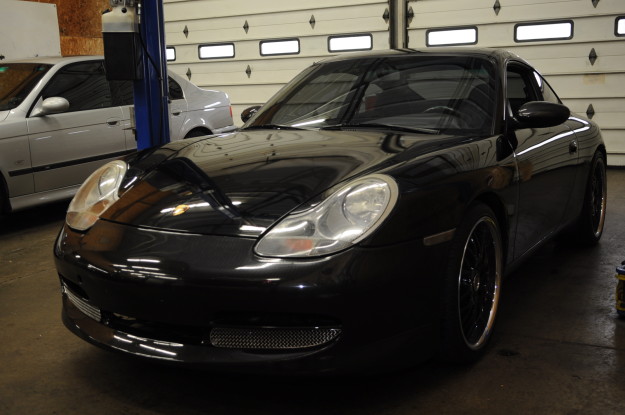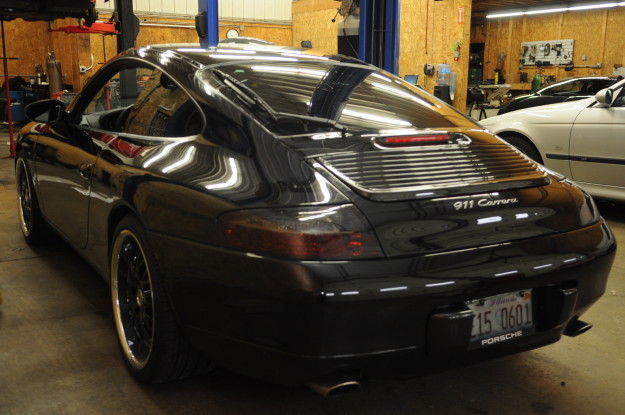 Recently we had a customer stop by with a 2001 Porsche 911 Carrera looking to get his Fister 996 external partial bypass pipe muffler installed. (hyperlink to exhaust here) FD Motorsports states that it gives the mufflers a nice idle tone and a more aggressive sound during hard acceleration but still mellow while cruising. Usually muffler installations are pretty straight forward, but the midwest rust had other plans.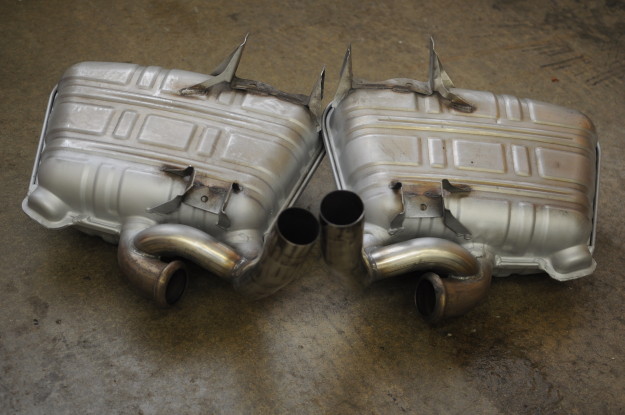 The clamps that hold the mufflers on had become seized with corrosion. This meant that we were going to need new clamps, because the old clamps would be torched and cut in order to remove them.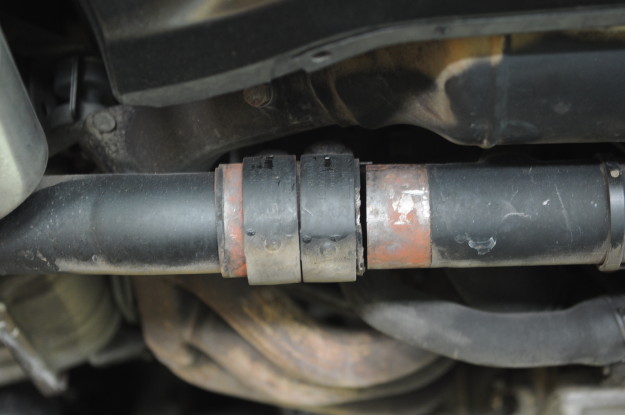 With the old camps removed, we used all new hardware and installed the Fister muffler bypass system.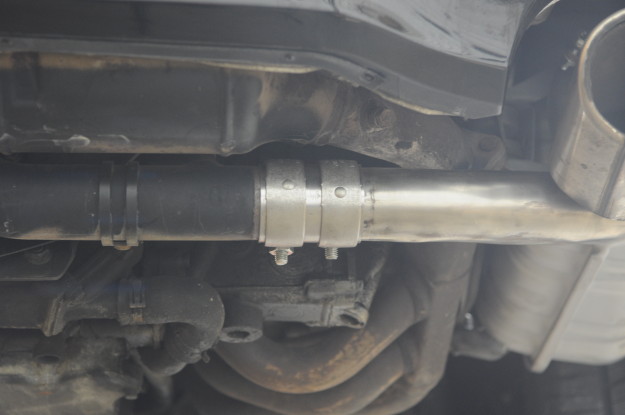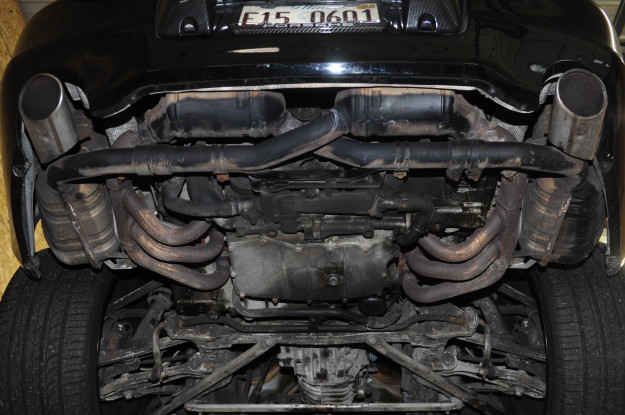 The sound was as advertised, deep but reasonable at idle, while aggressive at full tilt. If you're looking for exhaust options for your Porsche, contact us at 815-230-2900, or reach us through email at service@fluidmotorunion.com. We're conveniently located in the Naperville/Plainfield area of the Chicago Metropolitan suburbs at 11965 S. Aero Dr. Plainfield, IL 60585.