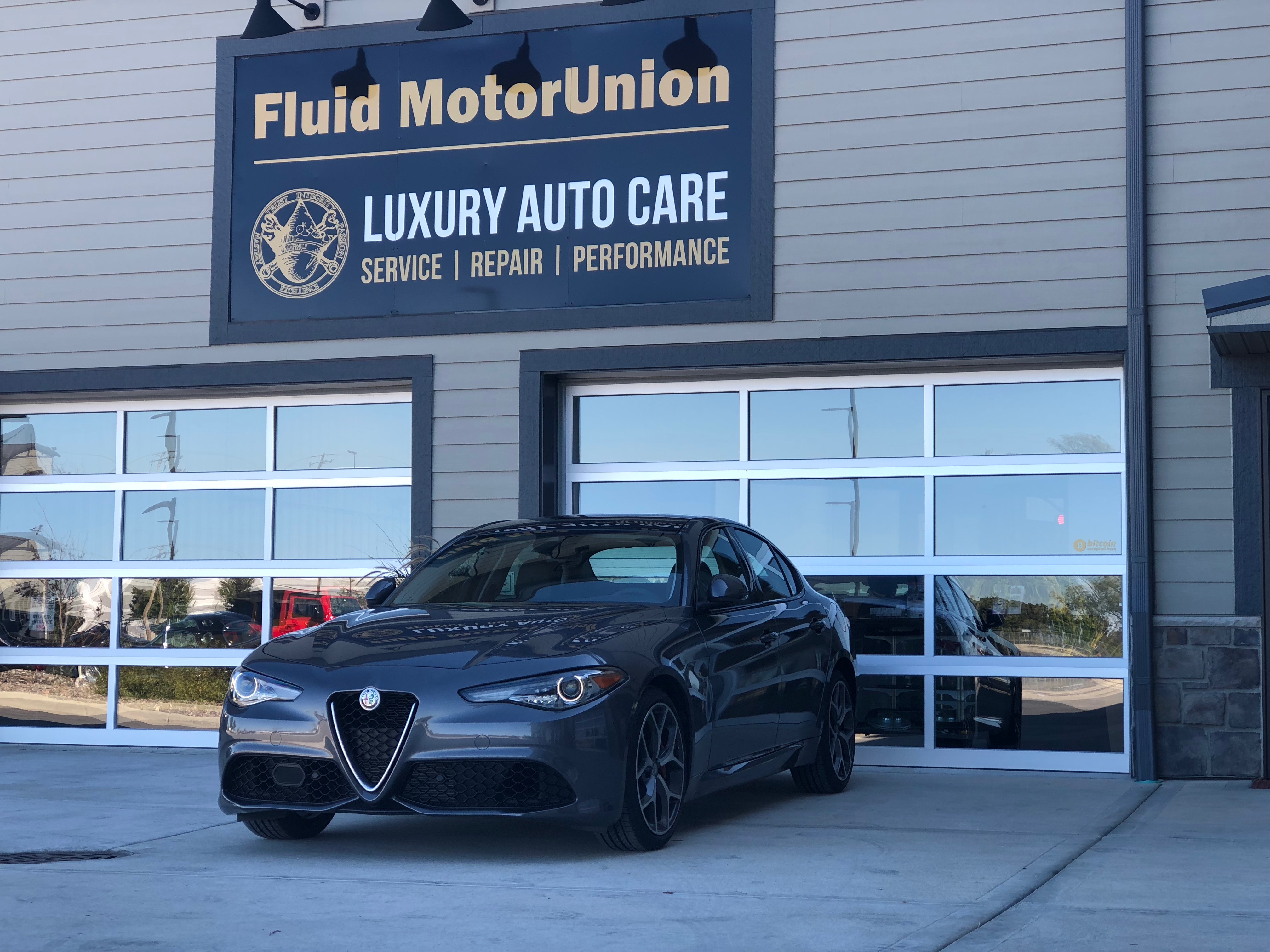 28 Sep

2018 Alfa Romeo Giulia Exhaust Replacement

Do you have a 2018 Alfa Romeo Giulia, and find the stock sound of the inline-four, direct injection, turbocharged engine a little underwhelming? Well if you can swing by Naperville Illinois, then Fluid MotorUnion might be able to help! You may know that we love building great sounding custom stainless steel exhausts, but did you know that we have relationships with 600 vendors. So if you don't see it, ask! We can source and install any aftermarket system so your Turbo four-cylinder 2018 Alfa Romeo Giulia, or any vehicle will sound the way you want!

While Alfa made a big effort in its return to the US in 2008 with the Alfa Romeo 8c, it wasn't till recently that the started releasing vehicles with more widespread consumer appeal. The Giulia was launched in 2016, and Alfa was really pushing for it to be a hit, evident by their spending in advertising Super Bowl 51 when they brought three commercials to the game. Yes, Alfa Romeo has had its hands in the U.S. market before, earlier than the 2008 model year but had not sold a car in the states since 1995. Fiat Chrysler wants to make the brand have a bigger market share stateside, and they believe the key was having a world-class performance sedan in the Giulia. With maybe a bit of push from the hype of the Super Bowl commercials, and a lot of the push from the wild 505hp twin-turbo V6, the range-topping Alfa Romeo Giulia Quadrifoglio, it became Motor Trend magazine Car of the year in 2018.

Looking to add some additional exhaust sound to their Giulia, this 280 HP inline-four turbocharged engine was a little too quiet for the customers liking, so they brought it in for us to do something about it. This particular 2018 Alfa Romeo Giulia, was in the Q4 trim that was equipped with Alfa Romeo's all-wheel-drive system. This all-wheel-drive system and the 280hp turbocharged engine paired with the eight-speed automatic transmission push these cars 0-60 time at 4.9 seconds. For many that performance might be enough, but for some adding a muffler system is an opportunity to add their own personal touch to their vehicle. As we have mentioned in the past a mass-produced exhaust will always be cheaper than a custom exhaust. With their ideal Remus exhaust all picked out, we were more than happy to help to install it. Once our trained auto mechanics looked over the Alfa, we started the process of disassembling and removing the stock exhaust in order to make room for the new exhaust. This new system is a subtle change to the Alfa Romeo Giulia but makes for a more aggressive sound in this turbocharged sports sedan. This four-cylinder engine paired with a new exhaust is now on the road with a new voice that not only will make the owner proud but will certainly make heads turn.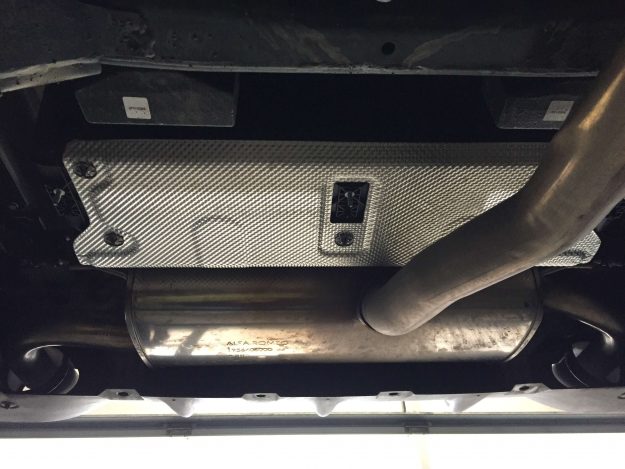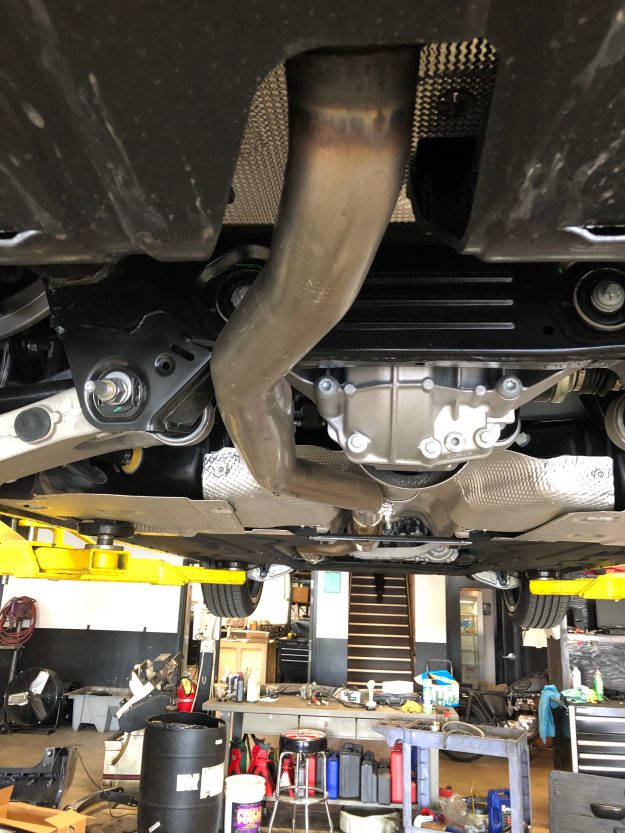 For all your exhaust wants and needs, don't forget that here at Fluid MotorUnion located in Naperville Illinois, there is no job that is too small or too large for us.If you are not able to find a part that you need we have the resources and time to find the exact part you are looking for. We have the trained mechanics and resources to help your Alfa Romeo Giulia stay on the road and outperform the other cars on the road. Make an appointment today for your Alfa Romeo to have all your needs and wants met. Visit our location off Route 59 in Naperville Illinois off I88, email Blog@fluidmotorunion.com or call us (630)305-3054.