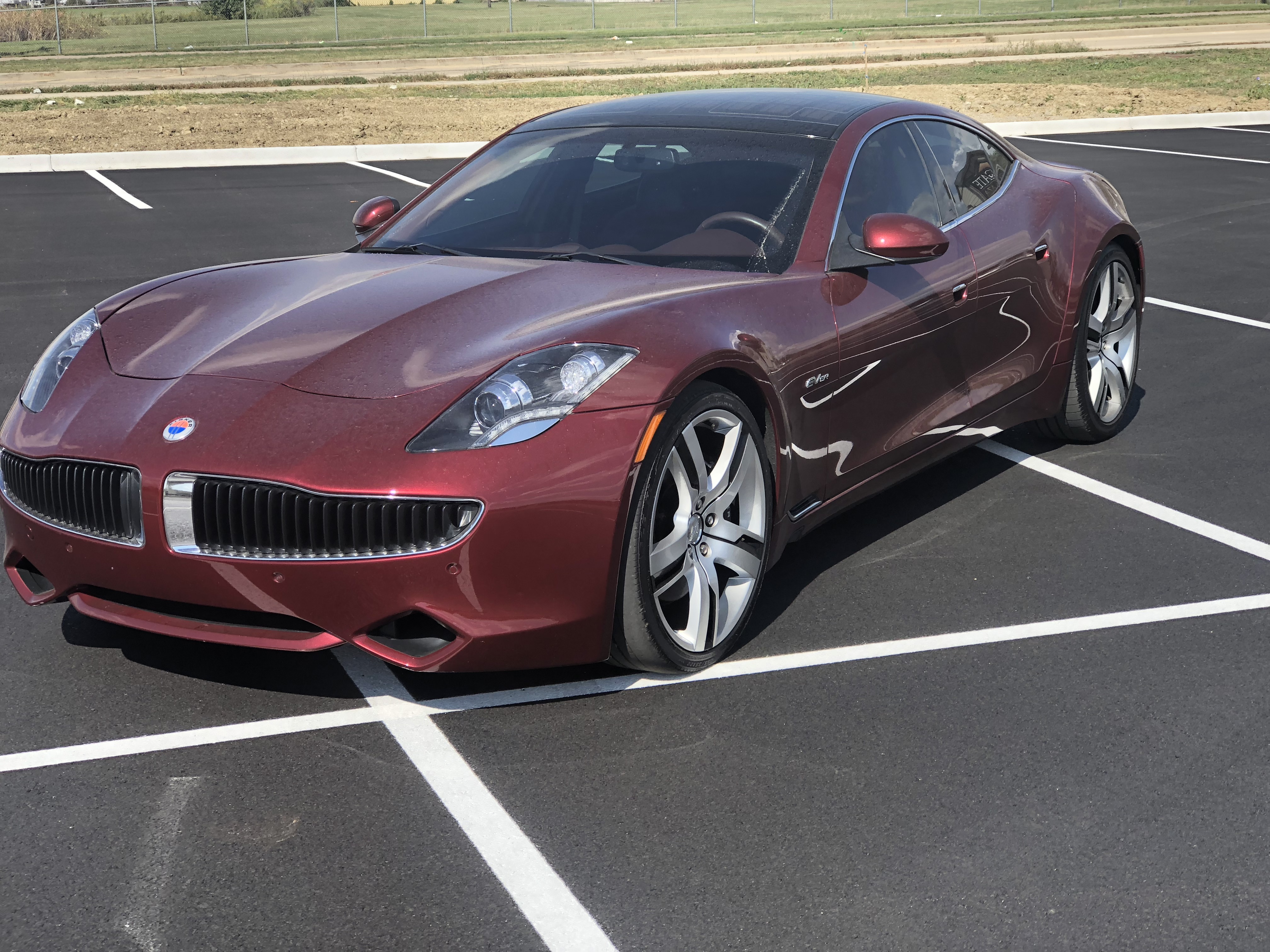 28 Sep

2012 Fisker Karma ES Cooling Fan, Radio, and Exhaust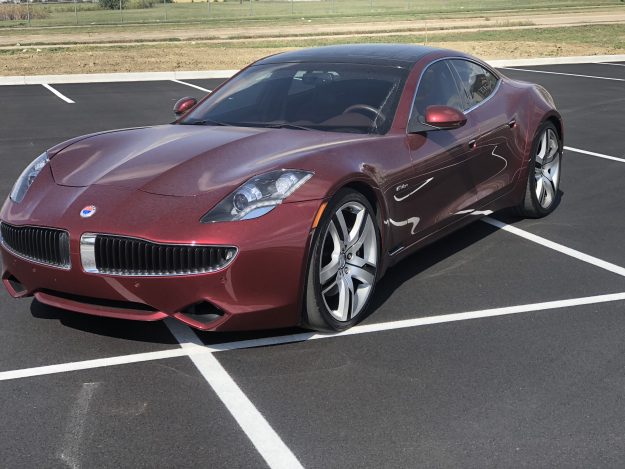 Are you looking for a trustworthy auto mechanic in the Chicago area for your 2012 Fisker Karma ES? Due to Fisker Automotive filing for bankruptcy and the recent closing of the Chicagoland Fisker dealer, there are now zero authorized dealerships to go to if you have any issues with your 2012 Fisker Karma ES. Finding a trustworthy place to take your Fisker might seem impossible but don't worry, Fluid MotorUnion in Naperville is the independent repair shop you can trust. We have recently invested in the people and technology to be able to diagnose and repair any issue that may come up on your Fisker electric plug-in vehicle.
First introduced at the 08 North American International Auto show in Detroit, it took a while for production to start. In July of 2011 models were available to the public, however, it wasn't long after that in production ceased. The Fisker Karma was a plug-in electric vehicle, driven by two 120 kW motors with gasoline range extension via the GM turbocharged 2.0 L Ecotec Direct injection. This engine powered generator that backed up to a giant "generator" that supplied a battery located down the center of the car. Due to the size and placement of the battery, the Karma is unable to fit a center seat. Therefore, unlike the electric vehicle segment competitor 5 seater Tesla model s, it can only seat four. The 260 hp in the four-cylinder direct injection engine supplies the energy needed to power the generator in the vehicle but does not actually connect to the transmission or drivetrain. Locomotion is instead provided entirely by the electric motors at the wheels, supplied by the batteries charge from either plug-in or the generator. By November 2012 Fisker, was going out of business due to their batteries supplier A123 systems filing for bankruptcy. Without a source of batteries, Fisker Automotive was forced to shut down only creating approximately 2,450 Karmas during their short run.
Our recent hire Matt Gala previously worked at the recently closed Chicago area Fisker dealership as a factory certified technician. So why trust your Fisker Karma with just any mechanic when you can bring it to a certified Fisker Mechanic here at Fluid MotorUnion in Naperville Illinois. Matt started his career like our founder OJ Lopez, trained under the intensive BMW Step program. He then worked his way around BMW dealerships in the Midwest, until an opportunity with Fisker arose. Matt is Karma Master Certified, and Fisker Master Certified, and over the years at Karma Burr Ridge worked his way up to Shop Foreman. With his years of experience with the Fisker Karma line, you can trust that we will be able to repair current and future Fisker models to come. With his years of service and Fluid MotorUnion's resources, anyone in the Naperville, Burr Ridge area with a Fisker Karma now have an auto mechanic shop they can trust.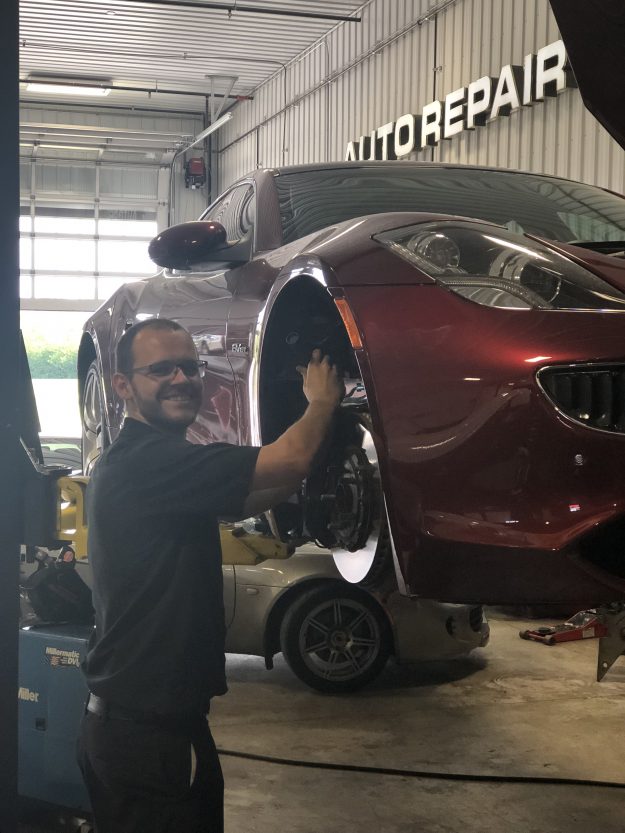 Last month a customer came in with his 2012 Fisker Karma ES with overheating problems, noises and a check engine light on. Our certified Fisker technician performed multiple tests to make sure he had pinpointed the exact cause of the problem. The vehicle was overheating and displaying the fault because the range extender generator engine cooling fan had failed. After Matt, our Factory Trained Fisker mechanic had replaced the cooling fan, the car returned to optimum performance and all fault messages were no longer present. However, there was still a rattling noise that our auto mechanic noticed coming from the muffler while the car was running. After looking over the car and running more tests our certified Fisker Mechanic saw that the muffler welds had failed! If you know Fluid MotorUnion at all, you know we love building Custom exhausts, however, because our builds are in such high demand, the projects tend to be a few months out. So the customer made a future appointment to return at a future date.
After a month the customer returned with their 2012 Fisker Karma ES to fix the rattle with one of our custom exhausts but also now experiencing issues with his radio, navigation and headlight washer not functioning properly. With our resident certified Fisker mechanic knowing exactly what to do, he jumped in and made a few adjustments. After updating the software inside the car, the radio is functioning properly without any flaws. Next, we moved on to repair and replace his headlight washer pump.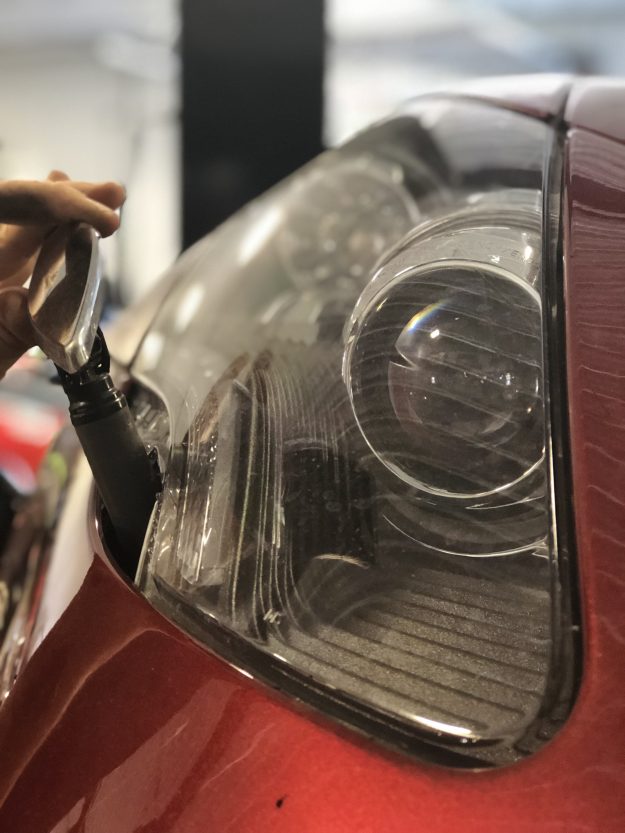 This is important because of the shape of the headlights on the Karma cause it to have a propensity to collect dust. Clean headlights make sure that the beam of light is emitting are always the right amount of illumination needed to see the road. With those issues resolved, it was time to turn our focus to the exhuast. This is actually a very common issue on the Karma. The rattling noise this customer was experiencing was coming from broken welds located inside the middle exhaust, due to the heat the middle muffler expanded and the baffles inside are forced to break and or flex causing the rattling noise. While most of our custom stainless steel exhaust systems are focused on increasing performance, sound or both, this one needed to stop the rattle for a price point lower than replacement. While a well-built custom exhaust is never cheaper than a mass produced part , because of availability it was actually much cheaper! So we decided to fabricate a new exhaust resonator center section to fit this 2012 Fisker Karma ES with a part that we guarantee for life!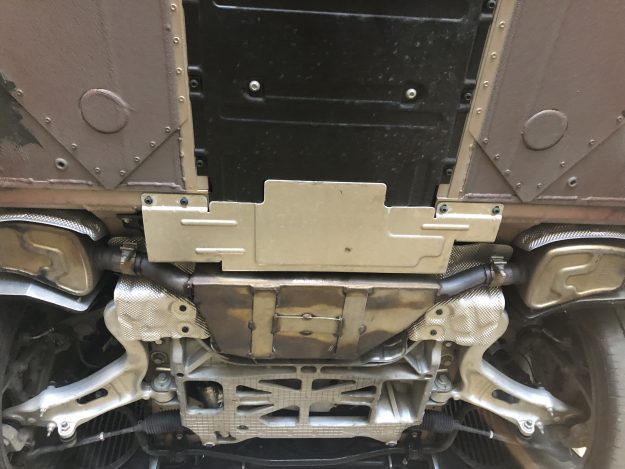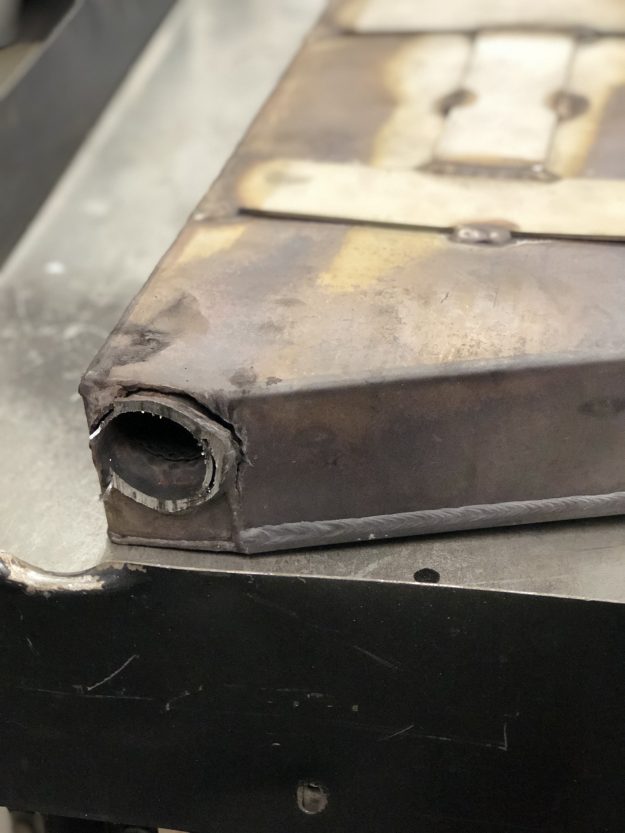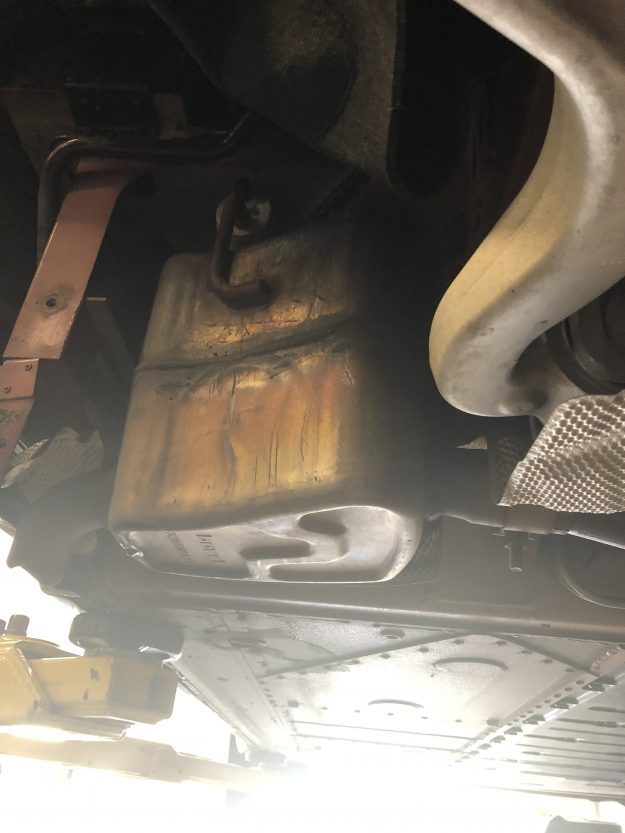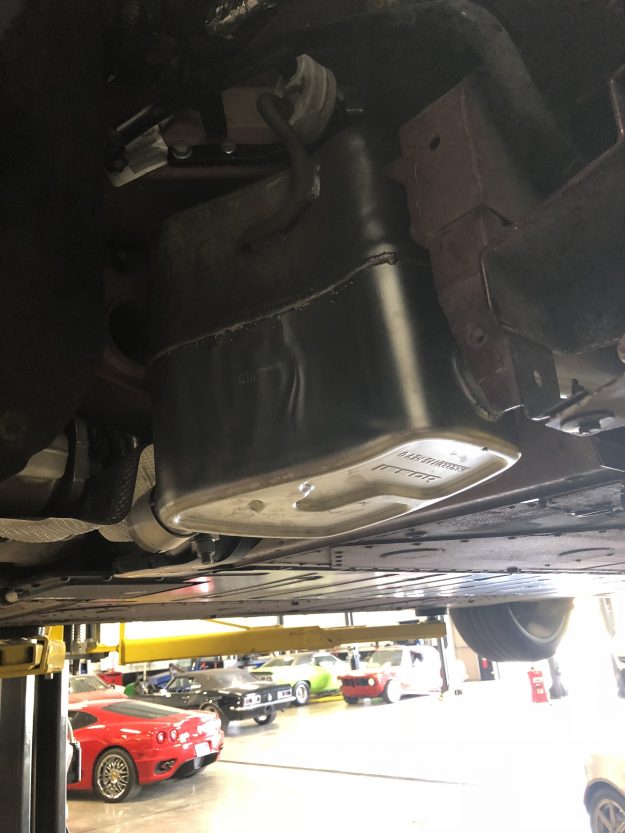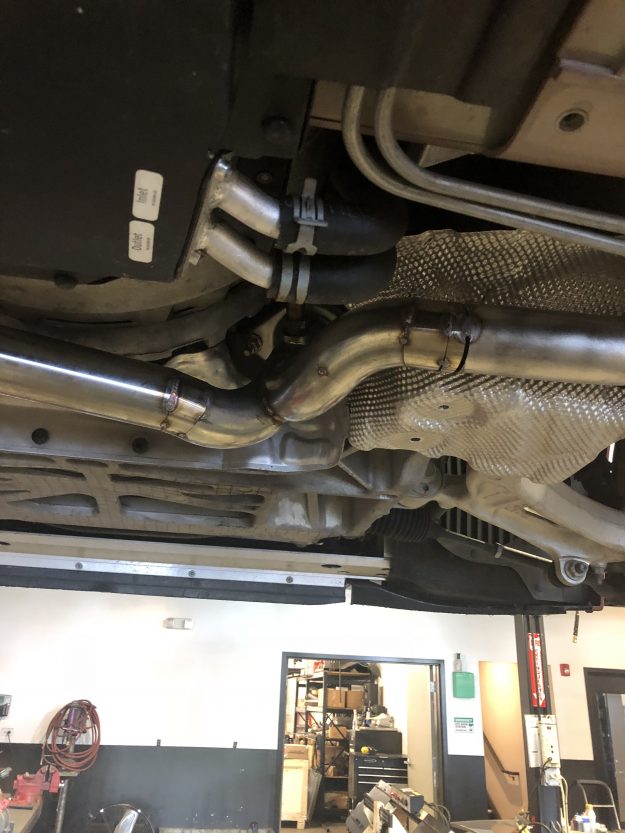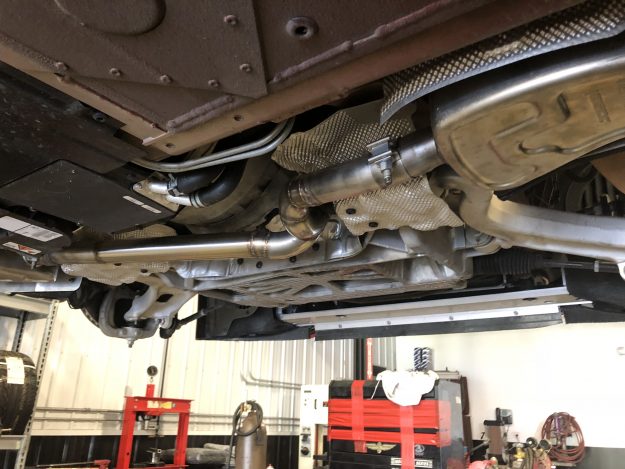 Here at Fluid MotorUnion, we pride ourselves on having a knowledgeable and experienced crew of auto mechanics from all automotive backgrounds. This 2012 Fisker Karma ES is just another vehicle that we can pride ourselves as having the ability to be able to service. If you are experiencing any issues with your Fisker Karma, or any electric or hybrid car, just remember that we have a trained and certified Mechanics that can handle all of your vehicle's needs. We are located right off Route 59 exit of I88 in Naperville Illinois. Stop in or contact us at Blog@fluidmotorunion.com or call us at (630)305-3054!