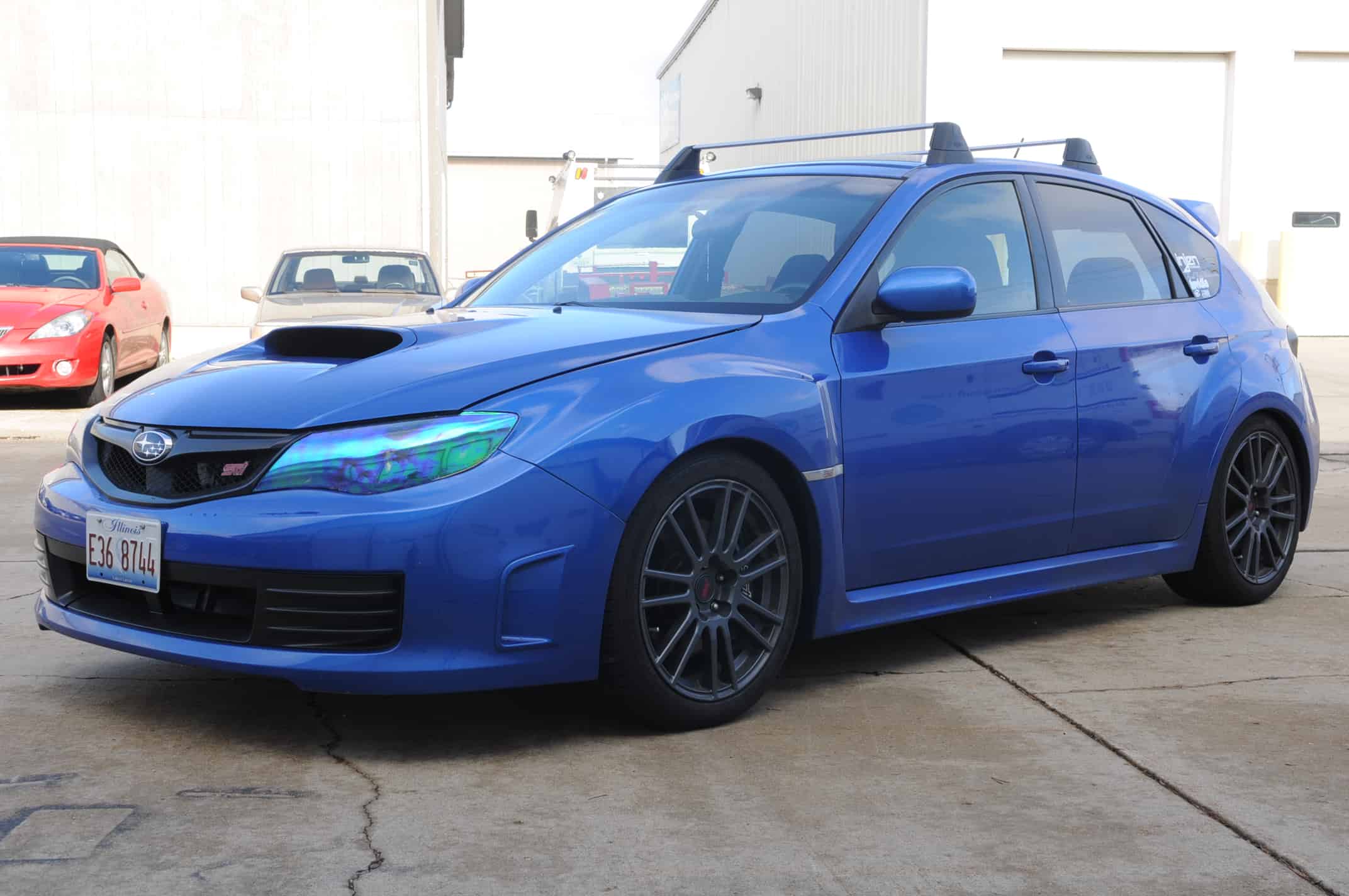 23 Apr

2011 STI Bolt-Ons

With 305 horsepower, the third generation Subaru Impreza WRX STI GR was a strong performer from the factory. The owner of this 2011 STI, however, was looking to step up the cars power above and beyond stock.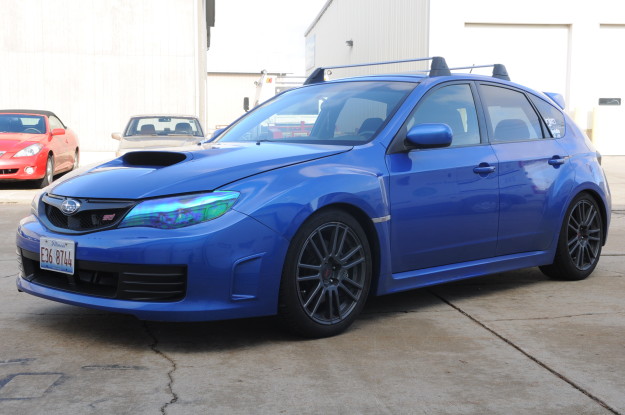 Our recommendations were to keep it simple as the vehicle is known to have issues with the connecting rods over 350hp. So we came up with the following: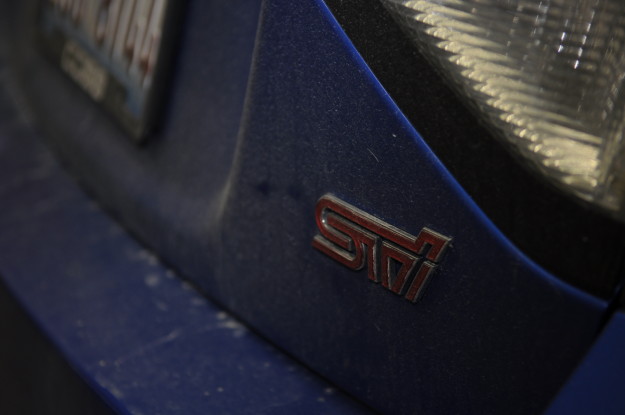 An Invidia 3.0-inch downpipe with a high-flow catalytic converter. A downpipe is one of the go-to modifications for owners looking to modify their turbocharged vehicle. By having a larger diameter to flow exhaust gases from the turbo, this stainless steel downpipe has a greater power potential over the restrictive stock downpipe.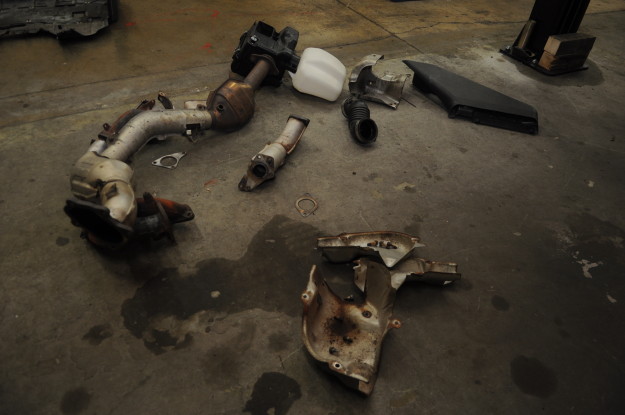 Injen cold air intake. This cold air induction system places a high flowing air filter behind the bumper, where it can take in colder, denser air. Cooler air contains more oxygen for more complete combustion and more horsepower.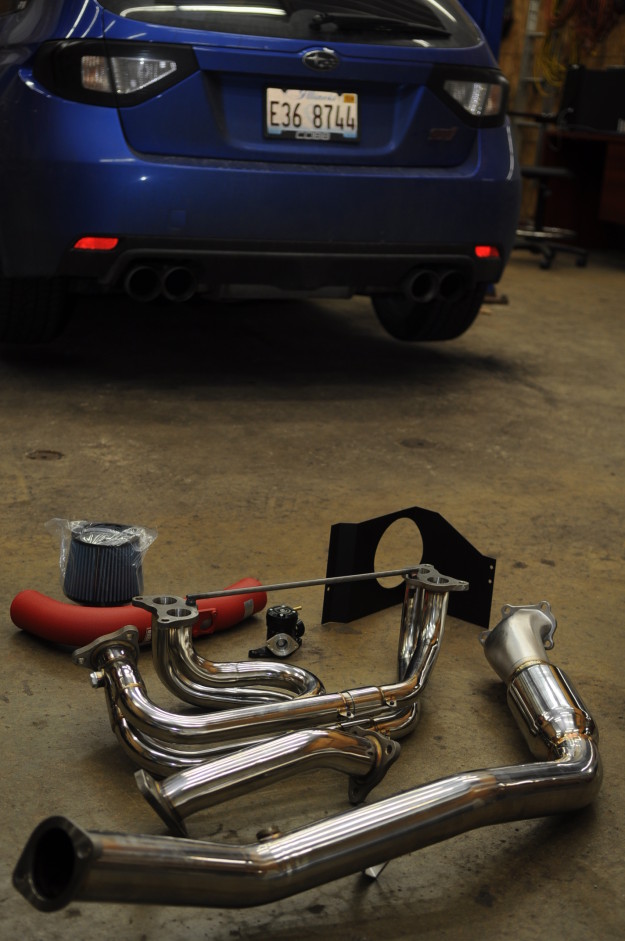 Agency power stainless steel header and Up-pipe. This header is made from 304 stainless steel and includes half inch thick flanges. The headers have a special designed collector to give perfect flow into the up-pipe providing faster turbo spool and increased horsepower.Installing the header is stated to gain about 15 wheel horsepower while at the same time changing the tone of your boxer engine to a deeper and more aggressive sound.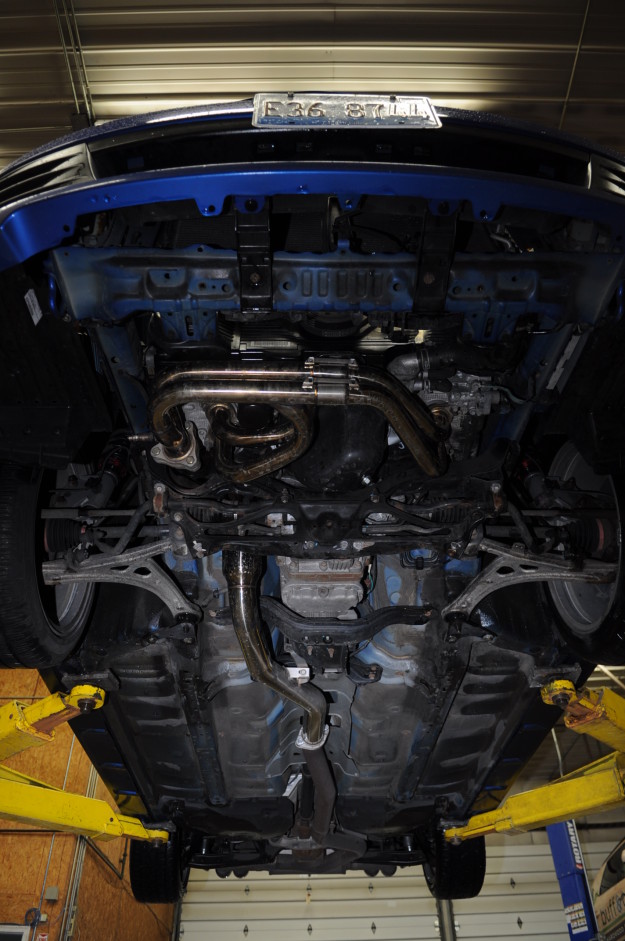 Go Fast Bits RESPONS TMS blow off valve. Factory diverter valves are commonly known to leak or fail, especially with age or higher boost levels. This GFB TMS will hold as much boost as we can throw at it. This BOV is designed specifically to minimize lag, while making the car smoother to drive. It also has an option to vent to atmosphere or recirculate. The GFB Respons adjusts the venting ratio of atmosphere/recirculation, and achieves the BOV sound without throwing a CEL, running rich, stalling, using more fuel, or causing other problems commonly associated with atmosphere-venting valves.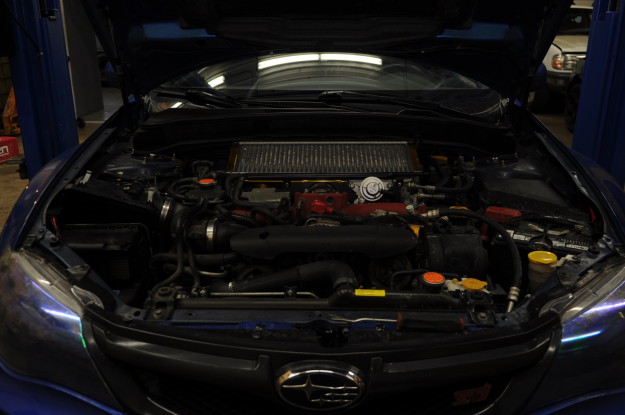 COBB stage 2 tuning. The performance gains are actually made in the custom "maps" downloaded on to the Electronic control module by way of the COBB AccessPORT. The handheld electronic device connects to the OBD-II port and provides the ability to modify variables such as the air/fuel ratio, ignition timing, and boost pressure. We went with a 93 stage 2 map for the best gains in combination with the mods.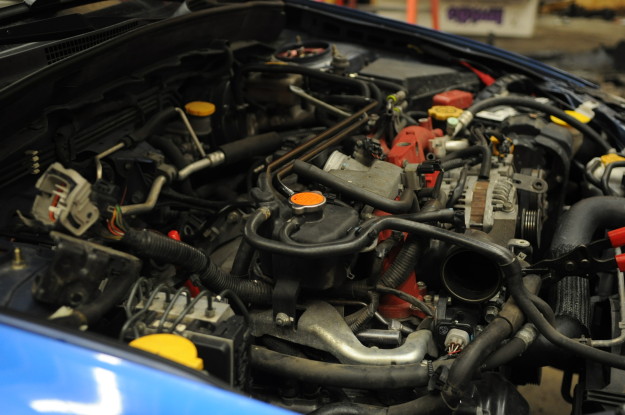 The gains seem modest on 93 pump gas. COBB says the vehicle should be making about 15 percent more horsepower (right to about 350) and over 20 percent more torque (to 353 pound-feet). While the peak number might not seem shocking, the real story is in the mid-range and drivability. This new power band has the acceleration times drop substantially when compared to the stock STI.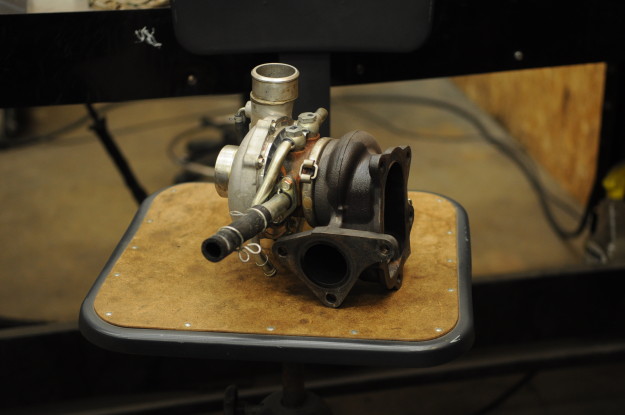 Want more power in your STI? We can come up with a plan for your Subaru or any vehicle, just get in touch with us by calling at 815-230-2900, or contact us through email at blog@fluidmotorunion.com. We're conveniently located in the Naperville/Plainfield area of the Chicago Metropolitan suburbs.