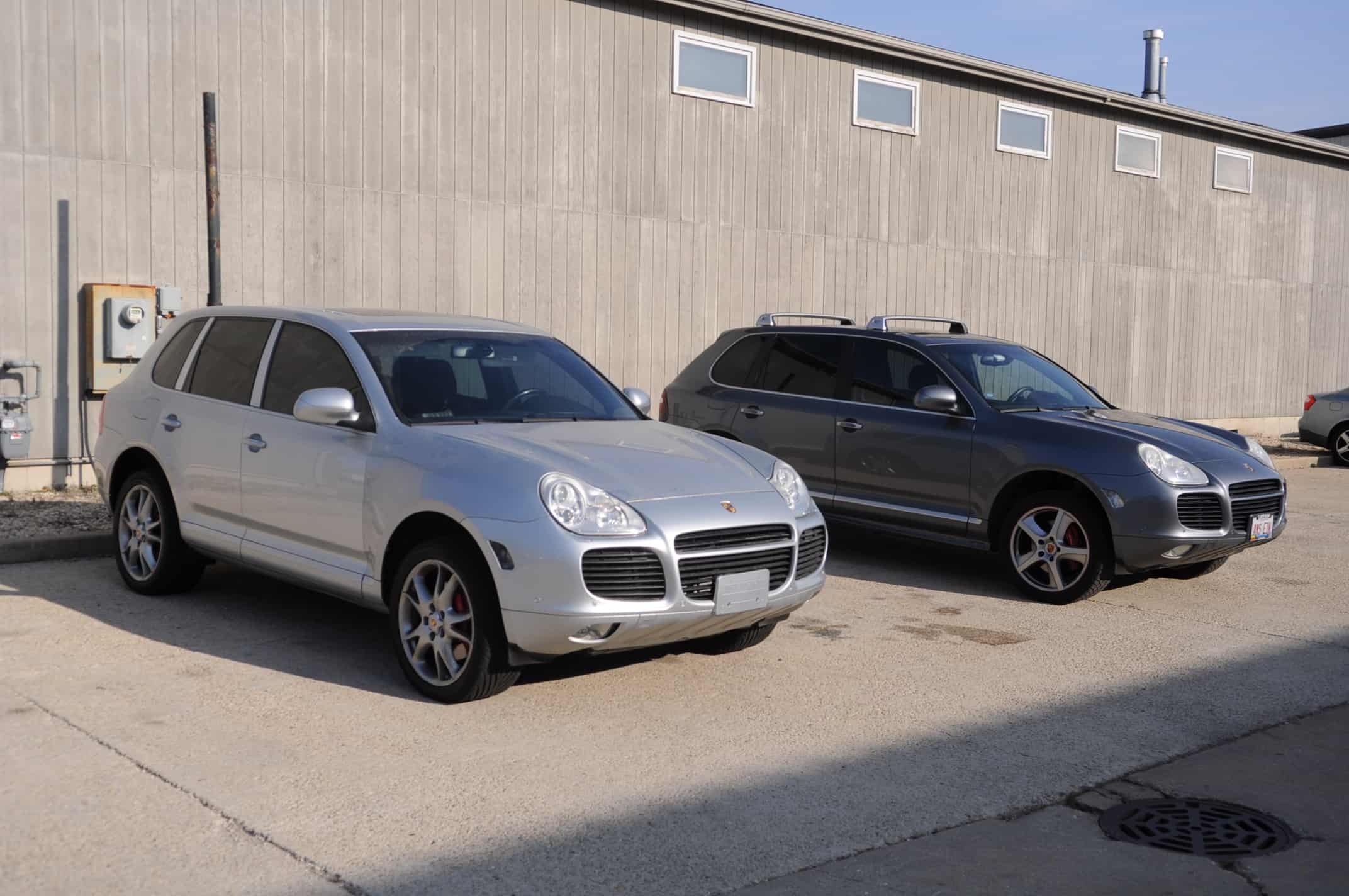 18 Dec

2005 Turbo Cayenne Brake Booster Fault

Has a message popped up your dashboard stating "Brake booster faulty"? Chances are your Cayenne Brake Booster fault is caused by the brake booster vacuum lines having a break somewhere on the hoses. This is an extremely common issue on the Cayenne's, especially the turbo models. So common in fact that we had two vehicles in for the same issue and the same time!

The Turbo model's brake booster configuration is a little more complicated due to the needs of the turbocharger, meaning there is more points for failure on the line. The common reason for failure is the aging of the plastic tubing. Over time, the hard plastic tube heats up and expands, and contracts as it cools, especially during the winter weather. This rapid expansion and contraction form tiny tears in the line and eventually, it will split. This can cause your vacuum assisted brake pedal to malfunction, making the brakes feel stiff, and setting the Cayenne Brake Booster fault warning message on the dash.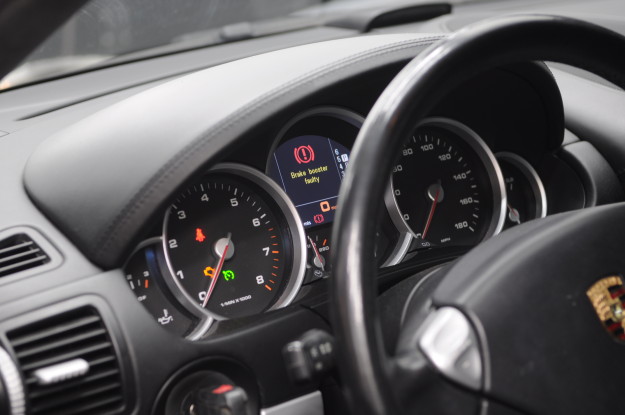 The hoses come as one unit of multiple lines. Not only is this the only way Porsche sells the lines, but it is the best option for replacement. The lines all age at the same rate, so you don't want to replace one section only to have another fail on your next drive.
The hoses are located on the passenger side of the engine, and you can sometimes catch the issue without removing engine covers, like on this 2005 Cayenne Turbo. With the lines replaced we cleared the fault memory and test drove the vehicle. The brakes felt great and the message was no longer present on the instrument cluster.
Brake booster faulty message on the dash of your Porsche? Contact us at 630 305 3054, or reach us through email at blog@fluidmotorunion.com. We're conveniently located in the Chicago Metropolitan suburb of Naperville at the Iron Gate Motor Plaza right off of the I-88 route 59 exit .