16 Feb

Thuresday

No, we didn't spell it wrong. It's the Middle English way of spelling Thursday, and it translates to "Thor's Day." Thursday blog titles are in short supply.

Starting off on the Z4M once again, the exhaust is all finished. Fabrication, being the whiz kids that they are in getting work done efficiently, managed to move the roadster off the lift after it finished, so this is the closest we currently have to a completed picture. But the routing's all correct, so with a little photoshop magic you can see what the completed version looks like. We'll get more pictures, don't worry. But, as always, we did managed to sneak a weld picture in there.

In dyno news, Aqil's E39 M5 is on the dyno to finally get rid of that stock ECU map. It's already showing some pretty promising gains, which we'd hope for with stepped headers and a free-flowing exhaust already installed. More updates on this as they progress. In the meantime, we're enjoying all the overrun pops and burps coming from the S62's massive quad-outlet exhaust.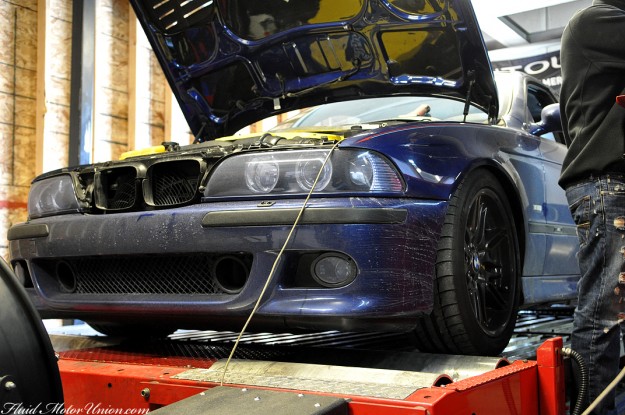 In mysterious turbo build news, here's a piece that you won't be able to figure out.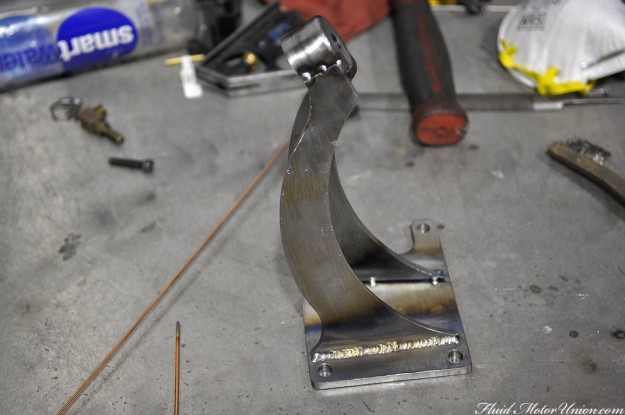 Moving on to body news (and not the kind you might be hoping for), the Escape Hybrid is basically finished! All they have to do is reattach the bumper, sand and buff one more time and she's golden! We snapped a few pictures of the process as they were happening, and it's receiving the final touches as we speak, or as we type, I guess.
See you tomorrow, with a complete and coherent story with plenty of interesting close-ups featuring narrow focus!