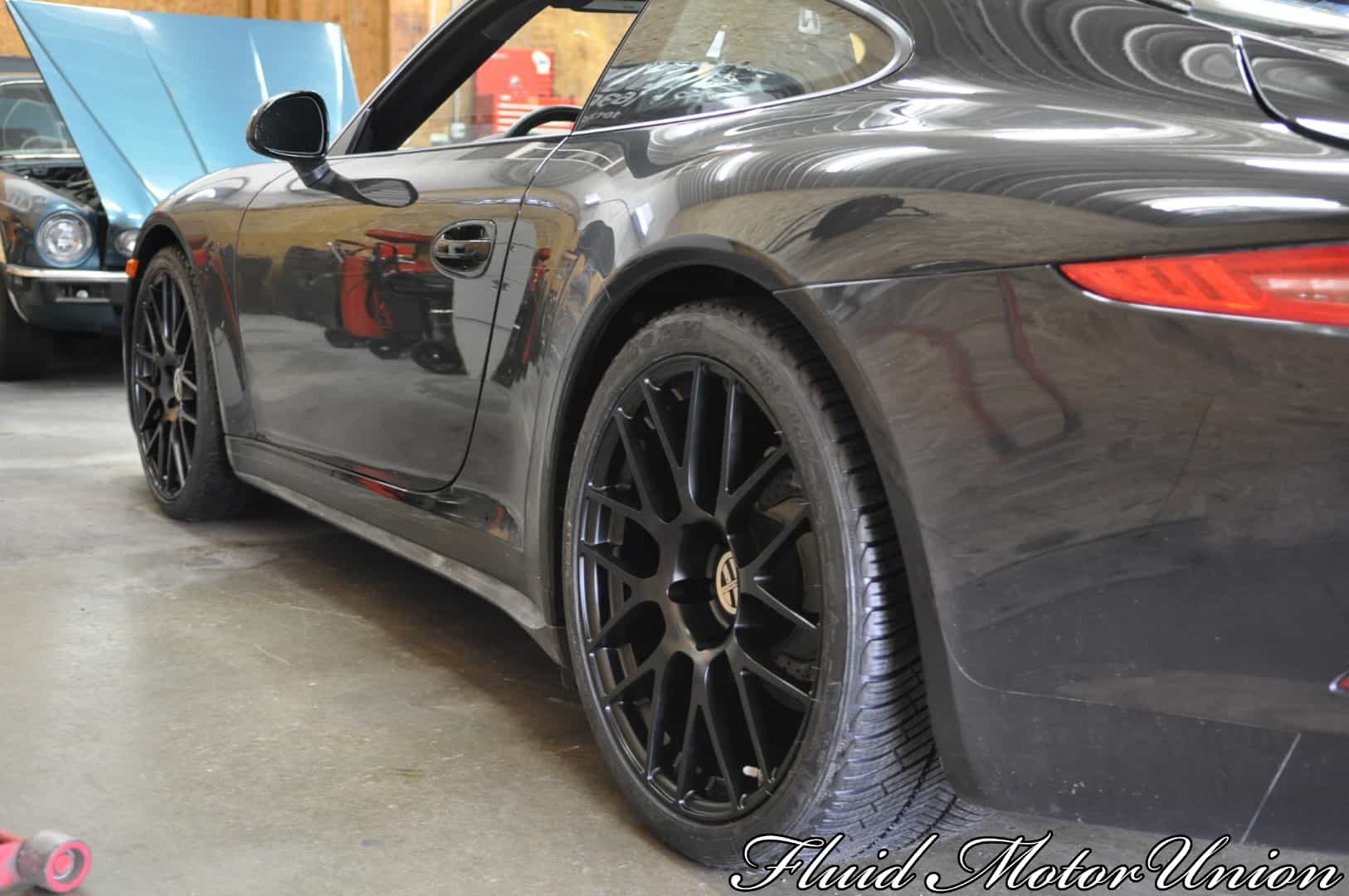 30 Mar

These should help…: Winterizing a 991 Porsche 911 Carrera 4s

As the temperature drops in the Naperville / Plainfield area, there's one thing on the minds of many: "I've got to get my car ready for this upcoming winter!" If you do not have the necessary equipment, winter driving can be a tough task. Fortunately, we're always here to help. Check out this article on winterising your car!

One of our clients who owns a fantastic 991 Porsche 911 Carrera 4s, came to us looking to keep his sports car on the road when things get icy. His choice in tire: Michelin Pilot Alpin PA4™. The tires on this 911 are quite unique- and that's because these winter tires are incredibly wide. Sized at 295/30R20, they are over 11.5 inches. Easily the largest winter tire we have ever installed at Fluid.

These Pilot Alpin PA4's are known for combining the legendary Pilot handling with Alpin's equally legendary winter capabilities. And with an added benefit! They're designed for OE fitments! These tires maximize handling and fuel efficiency in the worst conditions Chicago can throw at them, all while having a longer wear life and better traction in snow and ice than most other winter tires. Though, these awesome tires don't come cheap, but you do get what you pay for!

If you have any questions concerning the winterization of your car, check out this web2cars article or please call us at 815-230-2900 or email us at blog@fluidmotorunion.com. From all of us here at Fluid, have a great day!