26 May

RS6 Update: The Turbos Return!

And the RS6 build continues once more!

We finally received the turbos back from 034 Motorsports, where they received an upgrade to the wastegate spring, which will allow us to run the boost levels we desire without running into issues we experienced prior. And these turbos couldn't have come at a more perfect time — after all, look how sad this engine is, all by itself without a car to call its home, or turbos to call its friends: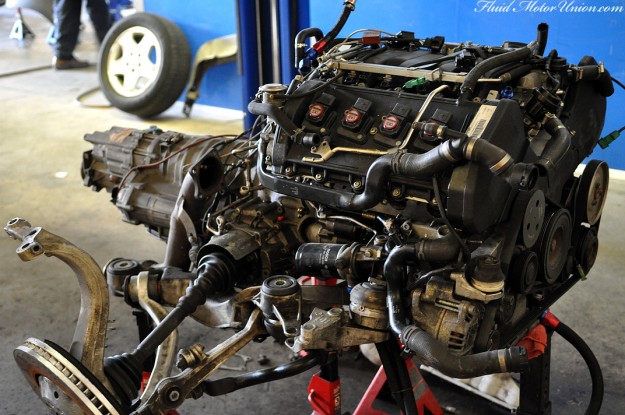 And we must say, the turbos look great. Thanks again to Dan at 034!
Finally, since no day is complete without Gold Wheels, here's two pointlessly gratuitous GW pictures for your viewing pleasure: