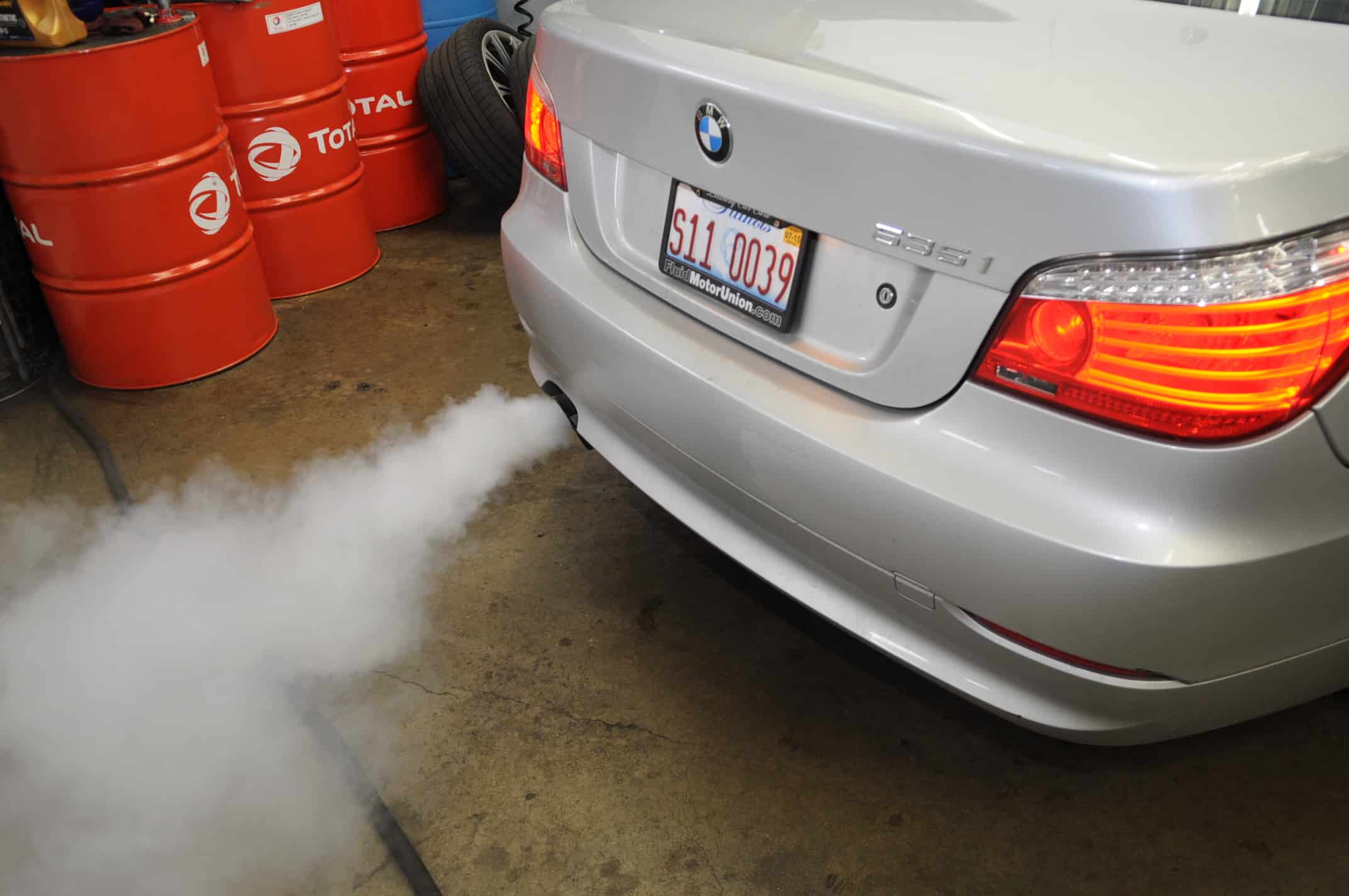 09 Jul

Rough Running 535Xi Twin Turbo

The BMW N54 twin turbo engine is known for delivering strong power in a smooth running package; however, they are not without their problems. Misfires are a common occurrence for a number of reasons. As discussed in (place link to ignition misfire diagnosis 330i here), ignition derived misfires could be from a faulty coil. What about when the ignition system is operating normally? This 2009 BMW 535i came in with fault codes P0300, P0301, and P0302 as well as a fuel pressure fault. Large plumes of smoke poured from the tailpipe and the vehicle had an extremely rough run. Typically, when we see those faults together that means that the direct injection fuel injectors are going to need replacing. To be sure, we still swapped ignition coils. When we did, no other faults such as P0303, P0304, P0305, P0306 followed the coils. So we were at least sure that the ignition was not the source of the misfire.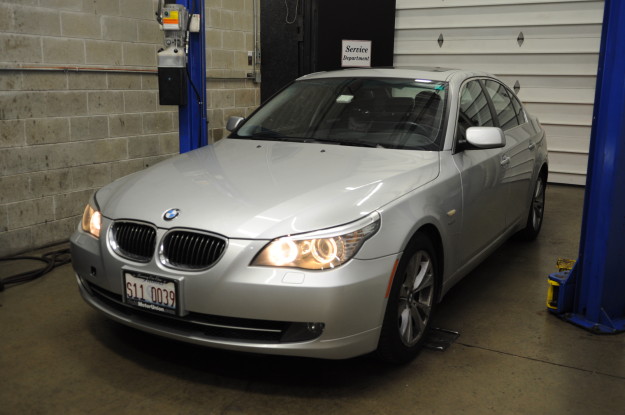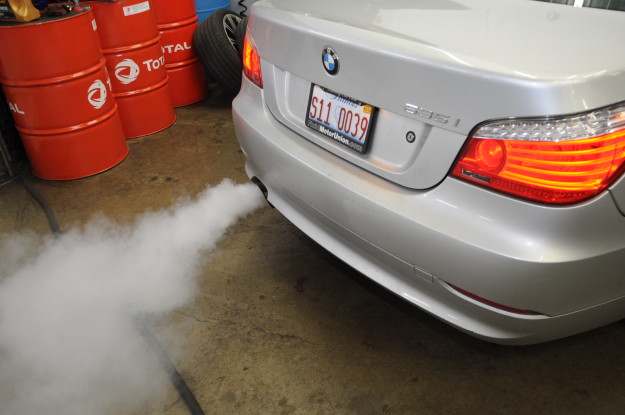 Due to the complexity of the direct injection system, it is difficult and time consuming to swap injectors. Also, great caution must be taken when working with the high pressure fuel system as it can cause bodily harm if not performed on properly.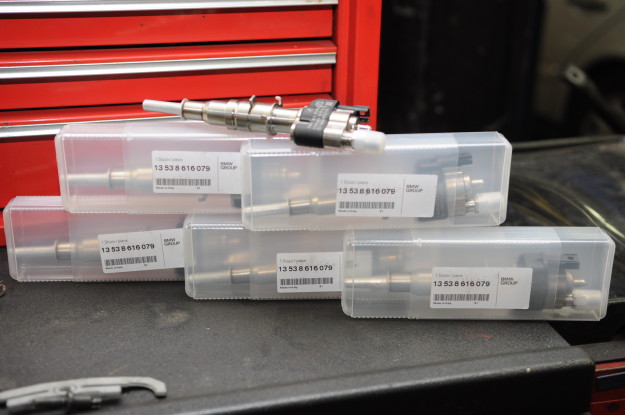 Using our computer diagnostic system and our experience and training, we determined that 2 injectors were faulty, but for the sake of cost and convenience for the customer, we replaced all 6. It is so common for these piezoelectric injectors to fail that there is a new updated part released by BMW: P/N 13 53 8 616 079.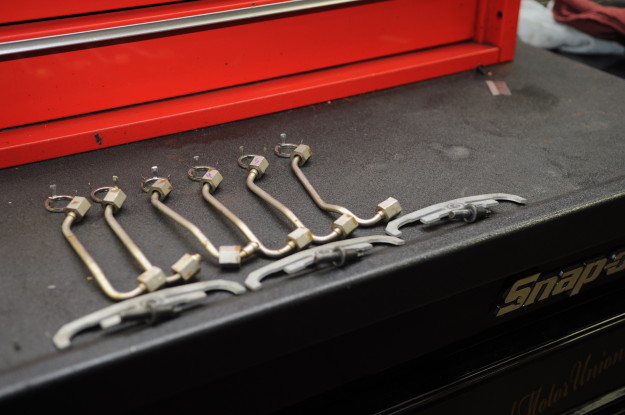 It is very important to not let misfires go unchecked on this vehicle, as a faulty injector can very quickly destroy a catalytic converter. If an injector is spraying excessive fuel, as in this case, the combustion is incomplete. The event carries on past the cylinder and starts to burn inside the catalytic converter. The chemical reaction that turns the exhaust byproducts into less harmful gases goes out of control, causing the internal temp to rise and the cat begins to break down rapidly. This is why it is so important to take care of misfires quickly.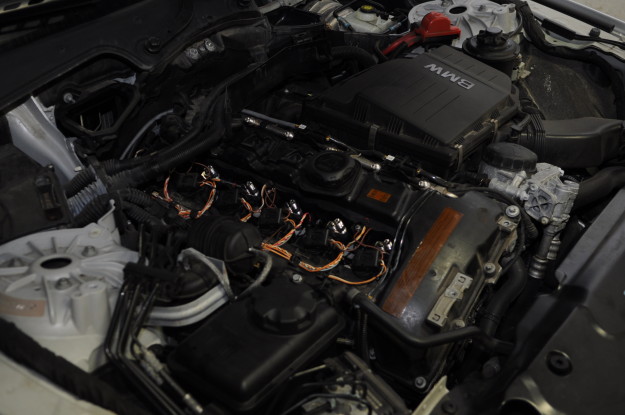 With the injectors replaced, we test drove the car and the misfires and fuel pressure faults were gone. If you have any of these fault codes on your BMW or any other vehicle, don't hesitate to give us a ring at 815-230-2900, or contact us through email at blog@fluidmotorunion.com. We're conveniently located in the Naperville/Plainfield area of the Chicago Metropolitan suburbs.