05 Aug

Qatari Party IV – Range Rover Autobiography

Once again, we head off to the incredibly hot FMU outpost in Doha for a little Range Rover Autobiography action. You're not late, you're just in time for the Qatari Party.

For those who don't know about the Autobiography, it is the top tier of Range Rovers available on the market. It takes a step above and beyond the Range Rover Supercharged by bringing in a lot of customizable options for the aesthetic end of the vehicle. And from the pictures and video below, you can tell how Range Rover's adherence to quality craftsmanship is readily apparent. These puppies start (start, mind you) at $111,000. A nice ride it certainly is.

The car came into our FMU x Doha outpost for some modifications, including a custom ECU tune, custom pulley kit installation and custom cat delete pipes. In the first couple pictures, OJ and Hani are getting down to the nitty-gritty of the tune, while taking in the gorgeous decor of the Autobiography's interior.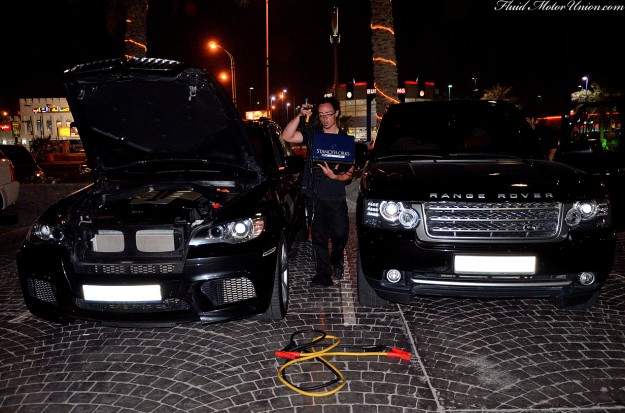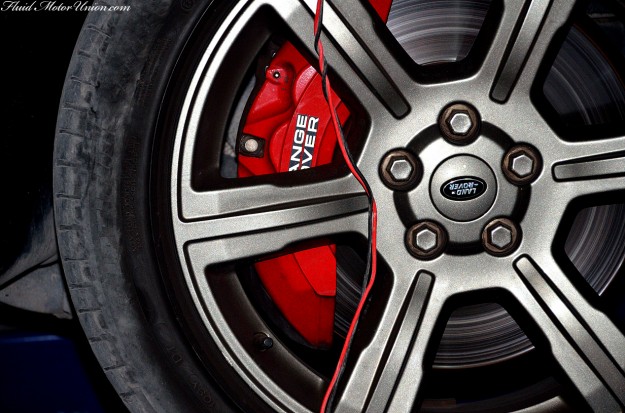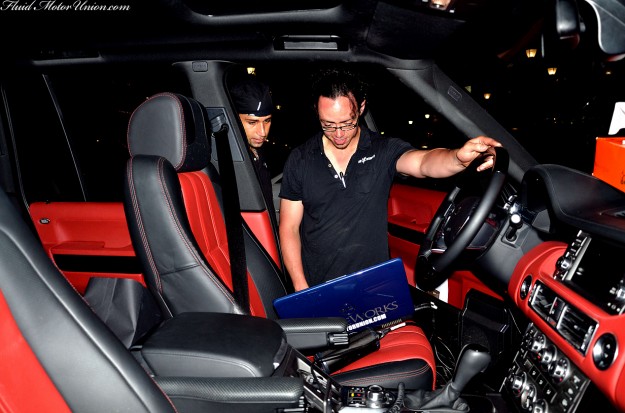 And now the Range Rover has made its way into the shop, where work on the pulley set began.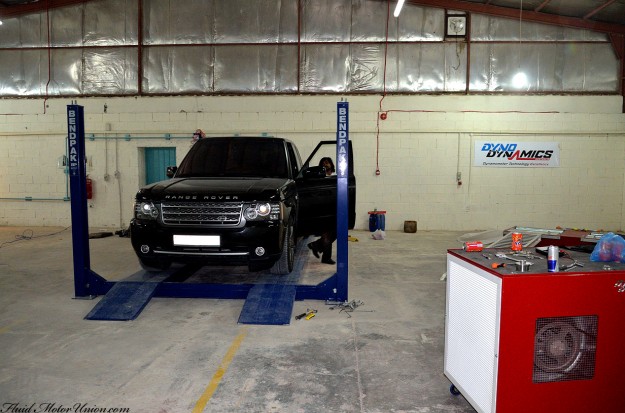 We like to think we're somewhat resourceful in all our operations, be they overseas or domestic. In this case, since aftermarket pulleys aren't available for this Range Rover, but we still wanted this specific RR to feel the benefits of an upgraded pulley system, we got a little resourceful and said to ourselves, "Why don't we just fabricate them?" So we did.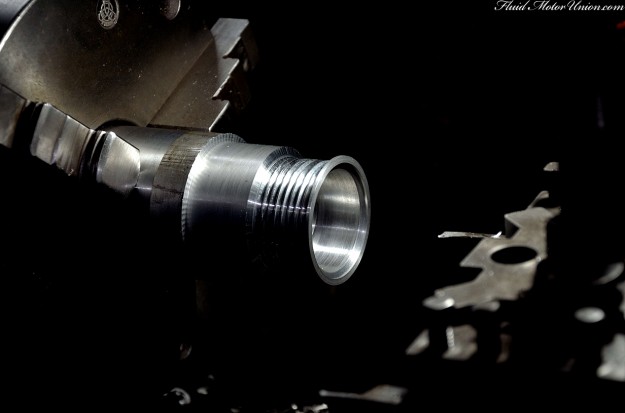 And then the hub itself had to be machined down a bit to mate up to the new pulley.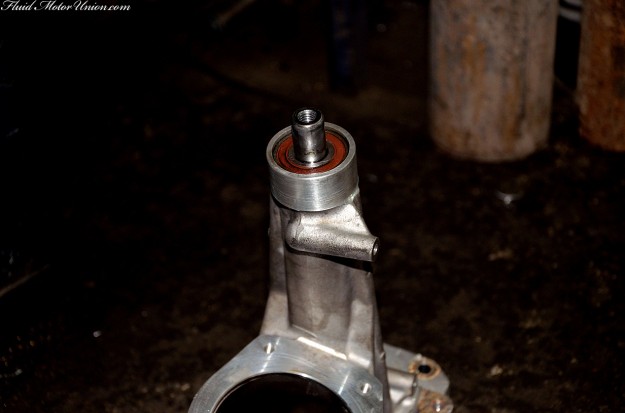 Once the fabrication work was done, we set to work getting the pullies to mate up to the hubs, and everything turned out fantastic. Again, like a glove. A tight glove, but a glove nonetheless. It's probably good the pulleys are a tight fit. Loose pulleys don't seem like they'd be desired on ANY setup.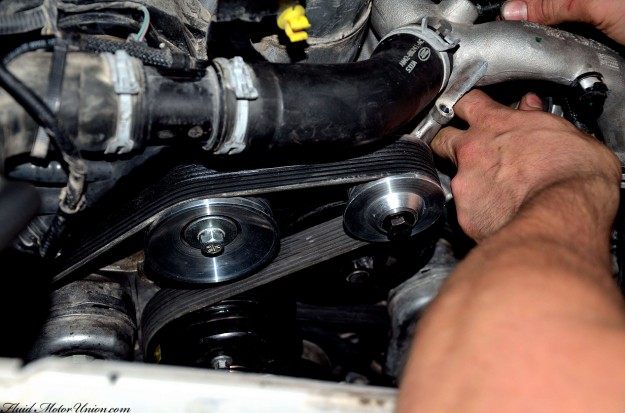 And now on to the cat delete portion of the Qatari Party. Utilizing our favorite 304 stainless, we whipped together a combination cat-delete and X-pipe midsection for the Range Rover Autobiography. It's quite an awkward looking piece, but the one it replaced was even more bulbous and weirdly shapen, thanks to the catalytic converters.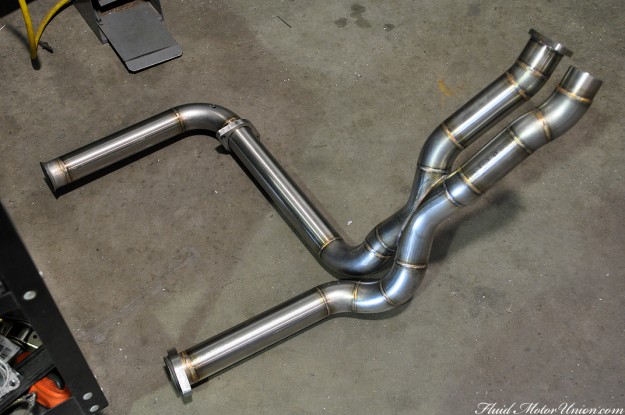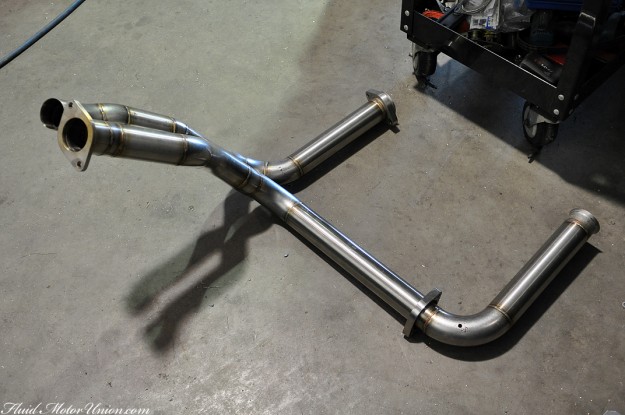 Fitment, despite the interesting shape of the pipe itself, is actually pretty easy, provided you can reach the flanges that connect to the headers. As always, the welds look great.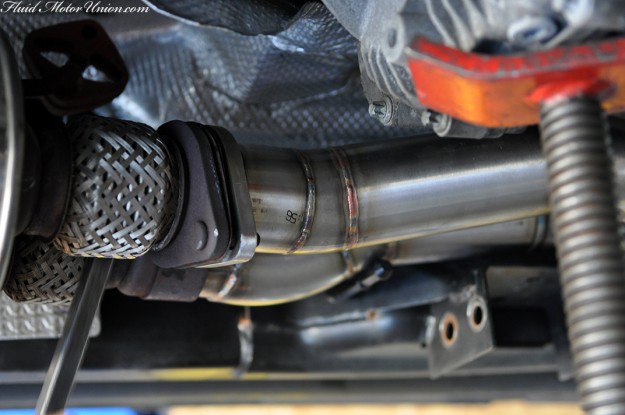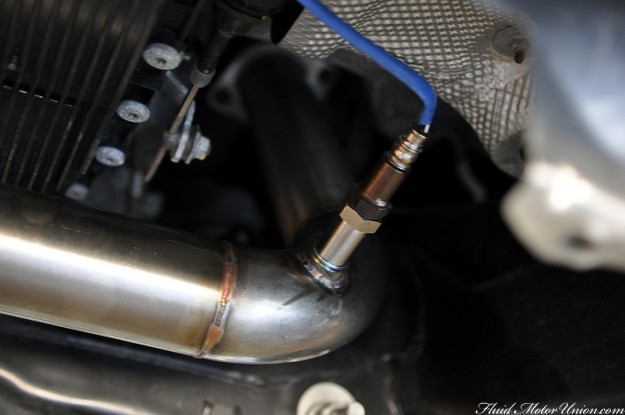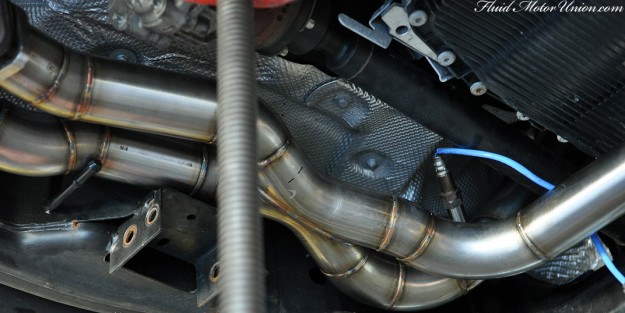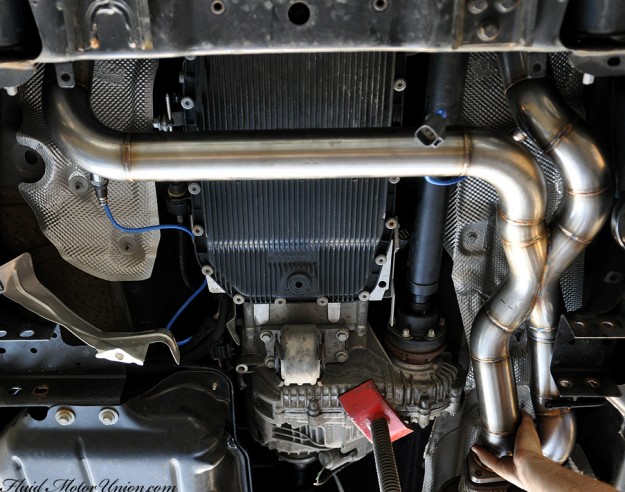 So after all these pictures and descriptions of modifications on a $100k+ Range Rover, you might be asking, "Well, Fluid, how does it all come together? Does it sound good? Does it pull hard on the street, despite weighing as much as an Ohio-class nuclear submarine?" Well, we have an answer for you, in the form of this video, taken by the one and only Supeesh! This video was shot on a DSLR, believe it or not. Specifically, a Nikon D3000. We're not too sure how Supeesh can drive so well while holding a DSLR in focus, filming a video, but we're happy he can! As for the sound, it's quite nice, and not what you might expect from a SUV that's most likely geared towards a quiet, supple ride fit for British aristocracy. We didn't really intend on publishing the video, so we apologize for the quality, but once we witnessed the results we knew we had to share it with everybody. Enjoy!
Finally, don't forget to sign up for Motor Union! Get your friends, get your wife, get your neighbors, too! We're callin' everybody out there. Track participants are also eligible for the show awards, so freshen up the whip and head to Joliet in two weeks!