18 Mar

Project X, Makin' Some Noise

We haven't filmed Project X in quite some time. So…we changed that, and now it's time to share it around.

The following video was put together last Friday after we'd finished a bit of maintenance work on Project X, the E53 X5 that's garnered quite a bit of attention. We did a few rolling launches, followed by some fireball action, and we figured it'd be a fun little video to start the week with. Sorry about all the shaky video — it's not the most comfortable road on the planet, and the constant freeze-thaw cycles this winter didn't help that much.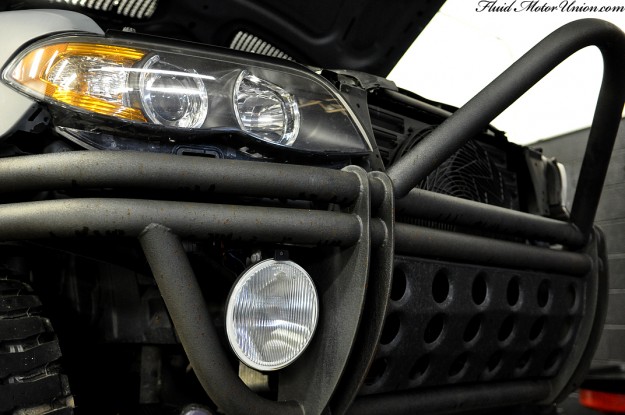 This project started with a crashed E53 X5 that was left at our shop by its previous owner. After disappearing, we filed for a mechanic's lien and we were eventually given the title. Once it became ours, then the fun began.
There is a large amount of custom work done to this car, as you might imagine. We started with a 1.5" lift kit, followed by a custom steel front bumper and roof rack. Both steel parts were created from straight pieces of pipe that we hand-bent and formed to this shape. The snorkel setup is made from aluminum, and is sealed all the way to the throttle body. Crack the sunroof, and you'll hear one hell of an intake roar at speed.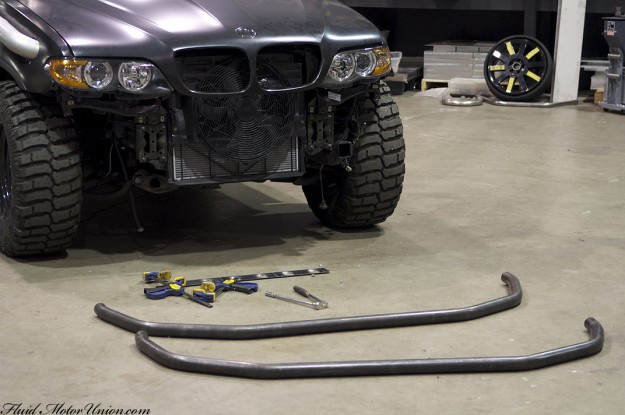 We also fabricated a full custom exhaust that exits from the center of the rear bumper. Featuring a custom X-pipe and backpurged TIG welds, this smooth-flowing exhaust is the perfect cannon out which fireballs are shot, thanks to the WOT box we installed as well.
There's a small bit of engine modifications, as well, including a Dinan intake manifold, Okada Projects ignition coils and a FMU custom ECu tune. Other aesthetic upgrades include E39 M5 front seats, a LCI front headlight conversion, Powerflex bushings, and Hawk brake pads. The wheels are Cragar D-windows, wrapped with Dick Cepek Crusher off-road tires.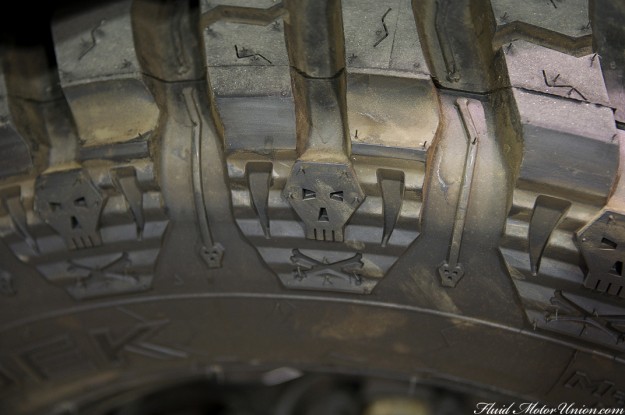 If you're interested in reading up on the full build, follow this link to our Projects section, which puts together every blog post on each of our projects, broken down by brand and then specific project: http://www.fluidmotorunion.com/sections/projects/bmw-projects/project-x-bmw-projects-projects (we'll blame WordPress for that lovely link formatting).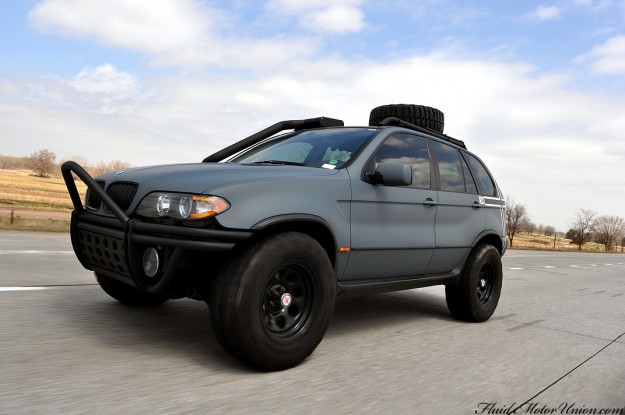 And if you have any questions about the build, feel free to e-mail us at mmarzano@fluidmotorunion.com! Have a great start to your week, and we'll see you back here tomorrow!