23 Apr

Nick's E46 M3 Hits The Dyno!

Today's the day! Let's check out our final post of Nick's M3, including the mandatory dyno footage!

Friday flew by, thanks in part to Nick arriving to witness the final dyno runs. He also had a clutch piece of equipment for the "after" runs — Evolve's remote flasher, which would apply his tune. With the BMW Motorsport 4.10 gearing in place, and with all the exhaust work finished, the tune application was all that remained.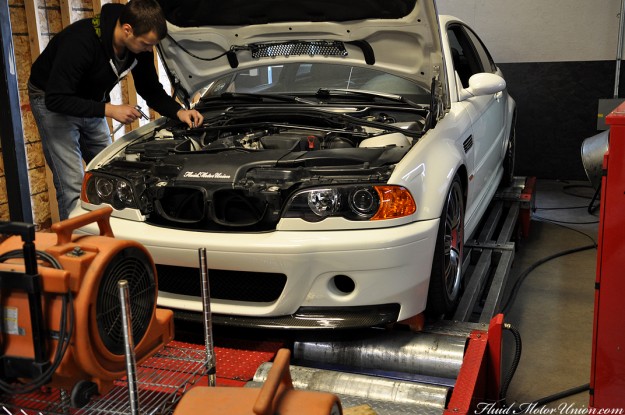 We also placed some stickers in a few key locations, seeing as how his car is no longer a one-shop-operation. Teamwork makes the dream work.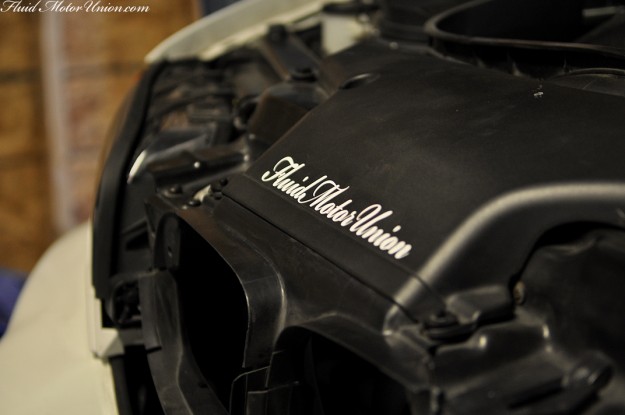 To add some additional freshness, Nick also came to the dyno with the remainder of the external pieces he wanted to add. Namely, he brought the OEM rear diffuser, new roundels for both front and rear, a new trunk badge and also chrome-lined kidneys and side grilles. It definitely freshened up the exterior of the vehicle and brings a whole new level to its aesthetic.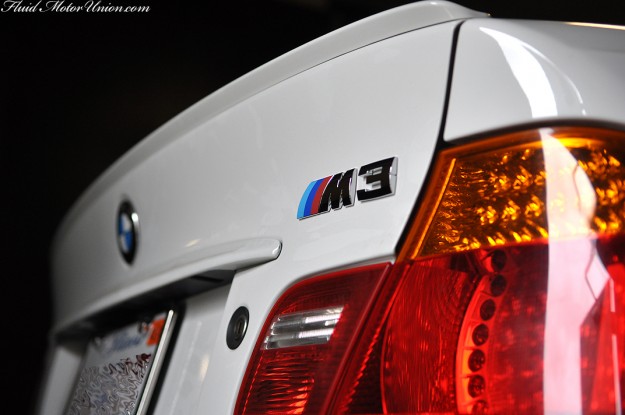 And here she is, all set to return home! Nick told us he hasn't shut the cutout since he left, which means the noise must be as intoxicating to him as it is to us. That's the only kind of intoxication we'd suggest mixing with driving. If the pictures are covered up by the embedded YouTube video, just scroll the window, which will move the video out of the way. Good ol' WordPress.
And now for the piece de resistance, the video. Enjoy, and if you're a big fan of reading more, check out the description on the YouTube page.
Let's get this week off to a running start!