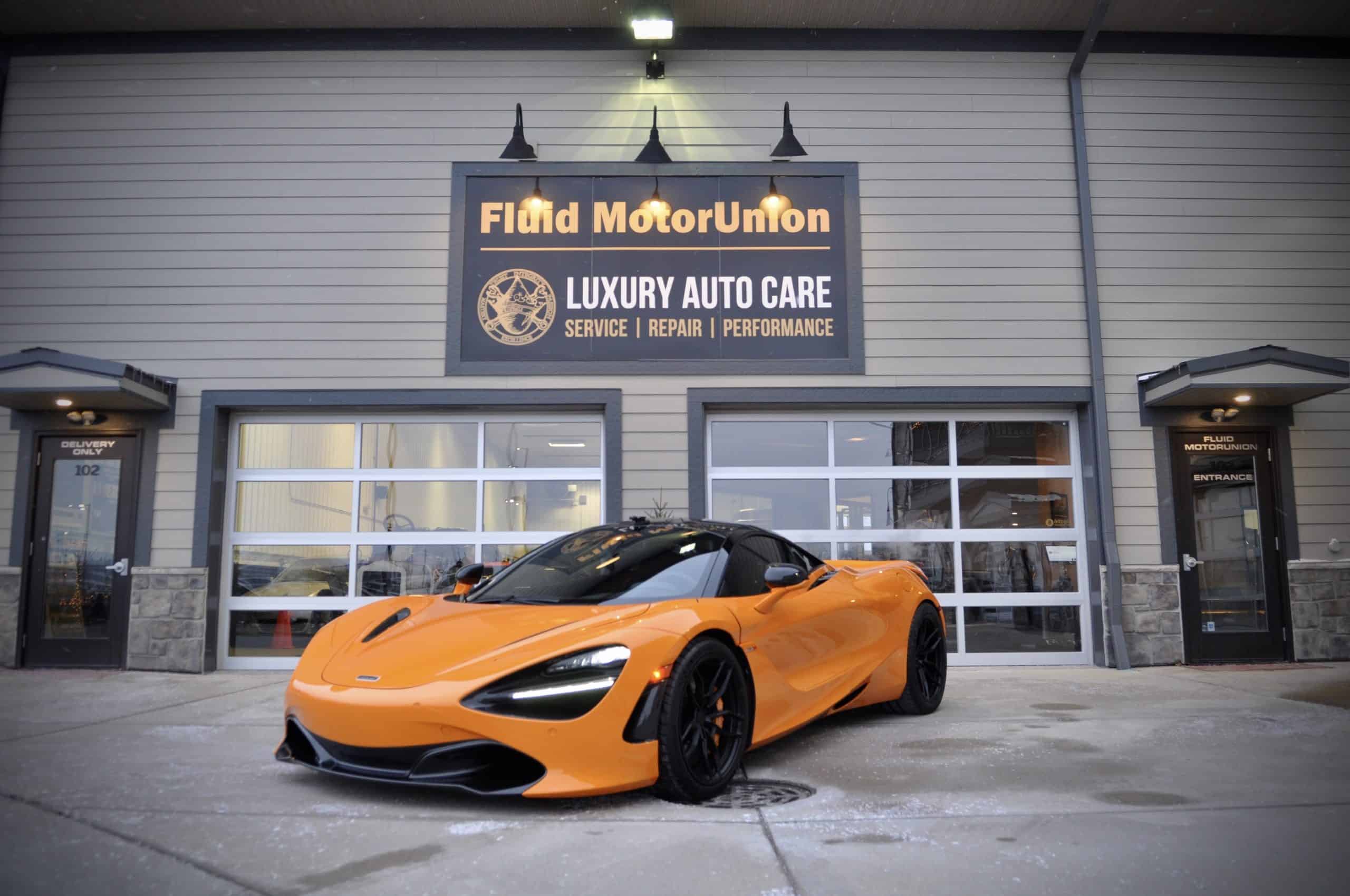 05 Mar

McLaren 720s Stage 2 Upgrade + ANRKY Wheels

McLaren 720s Stage 2 Power Package From Fluid MotorUnion
The latest big project here at the shop has been installing what's known as stage 2 power upgrades on a 2019 McLaren 720s. The McLaren 720s is an insane super car in its stock form. Powered by a 4.0-liter twin-turbo engine, this car can haul from 0-60 in under 2.9 seconds and has a top speed of 212 MPH. Besides the remarkable performance specifications, the car is equipped with active aero and an interior design straight from the future. The really incredible part about these cars is with a few simple modifications these cars will run 8's in the quarter-mile, and that is what the 720s stage 2 package is meant to do. Stage 2 upgrades typically consist of as little as a new set of downpipes – either high flow or catless, and a tune. We were tasked with equipping the car with catless downpipes, a custom FMU x-pipe exhaust, ANRKY wheels, and of course a custom tune.

Downpipes and Exhaust
The first part of our 720s Stage 2 build was the exhaust components. We built the downpipes and exhaust out of 3″ 304 stainless steel. This keeps them strong, and lighter than the OEM system. As always all of our TIG welds are back purged to ensure the exhaust flow is as smooth as possible. The exhaust, of course, got the x-pipe treatment because… well, would it really be an FMU exhaust without an x-pipe? We also added "megaphones" to help shape the exhaust tone we were looking for.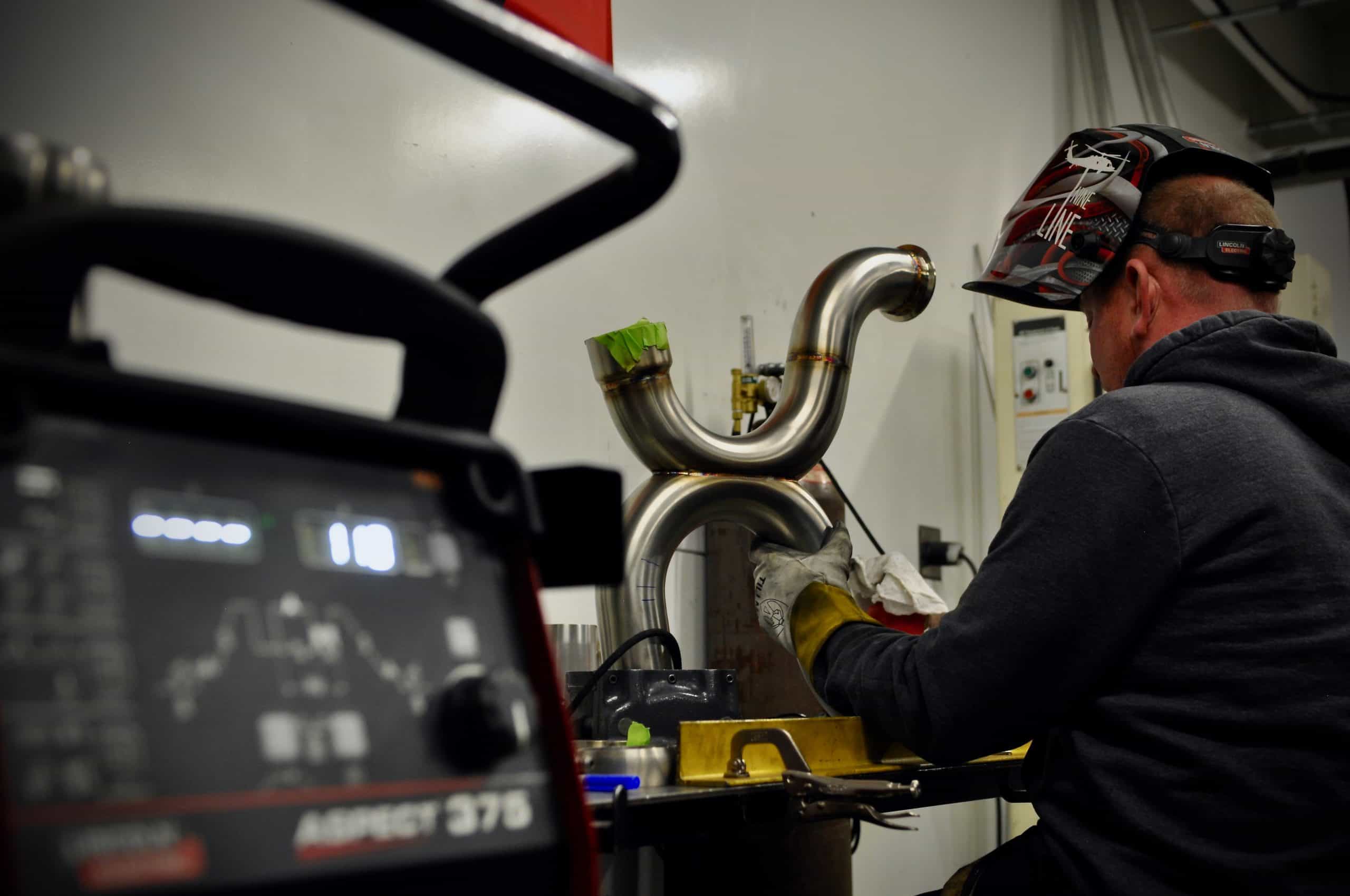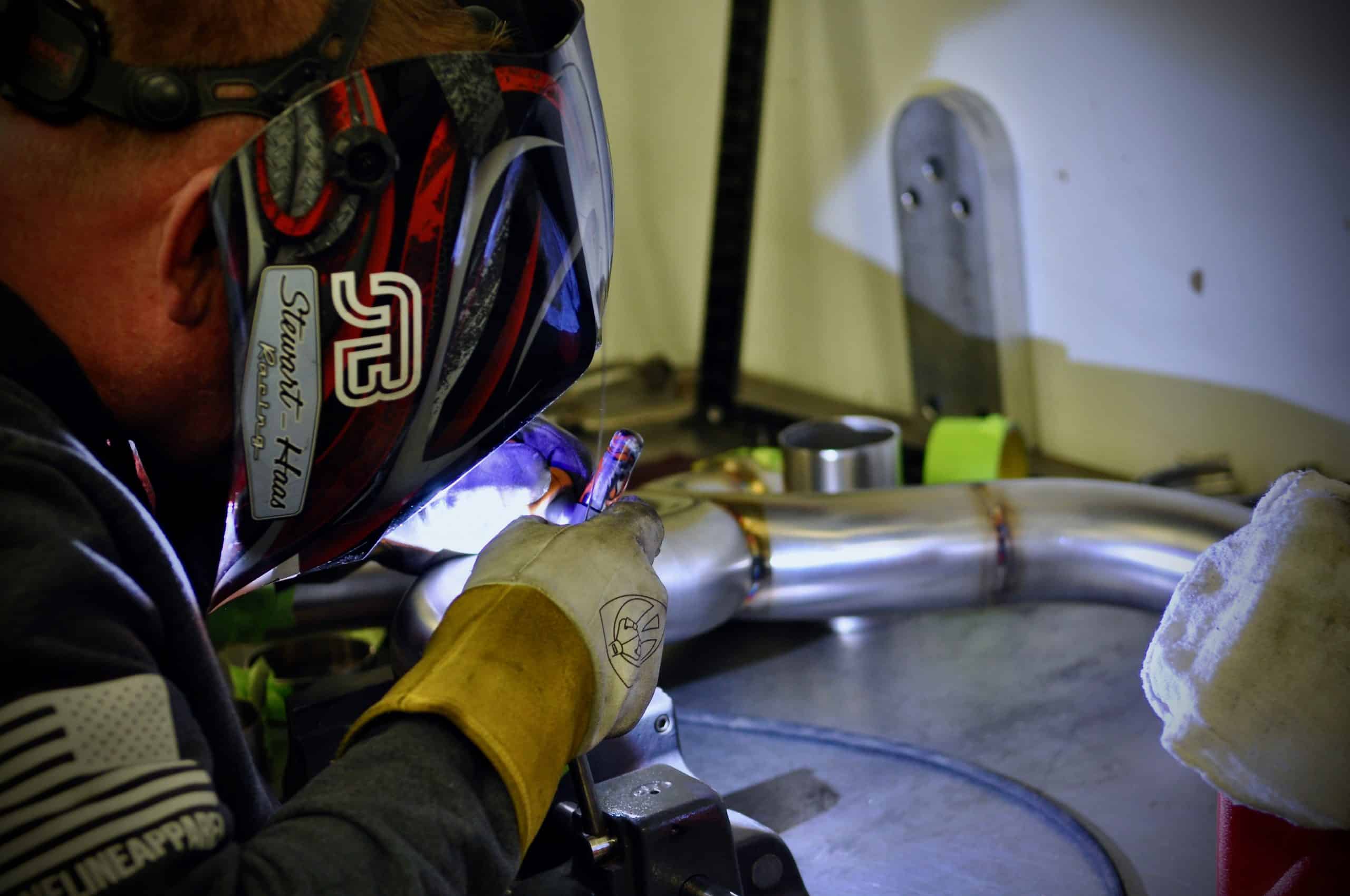 Our lead fabricated Billy absolutly killed the game with these welds! Due to his years of expirence working for the top Nascar teams as a fabricator, you can bet your bottom dollar the you are getting an incredibly high quality exhaust when you choose Fluid MotorUnion.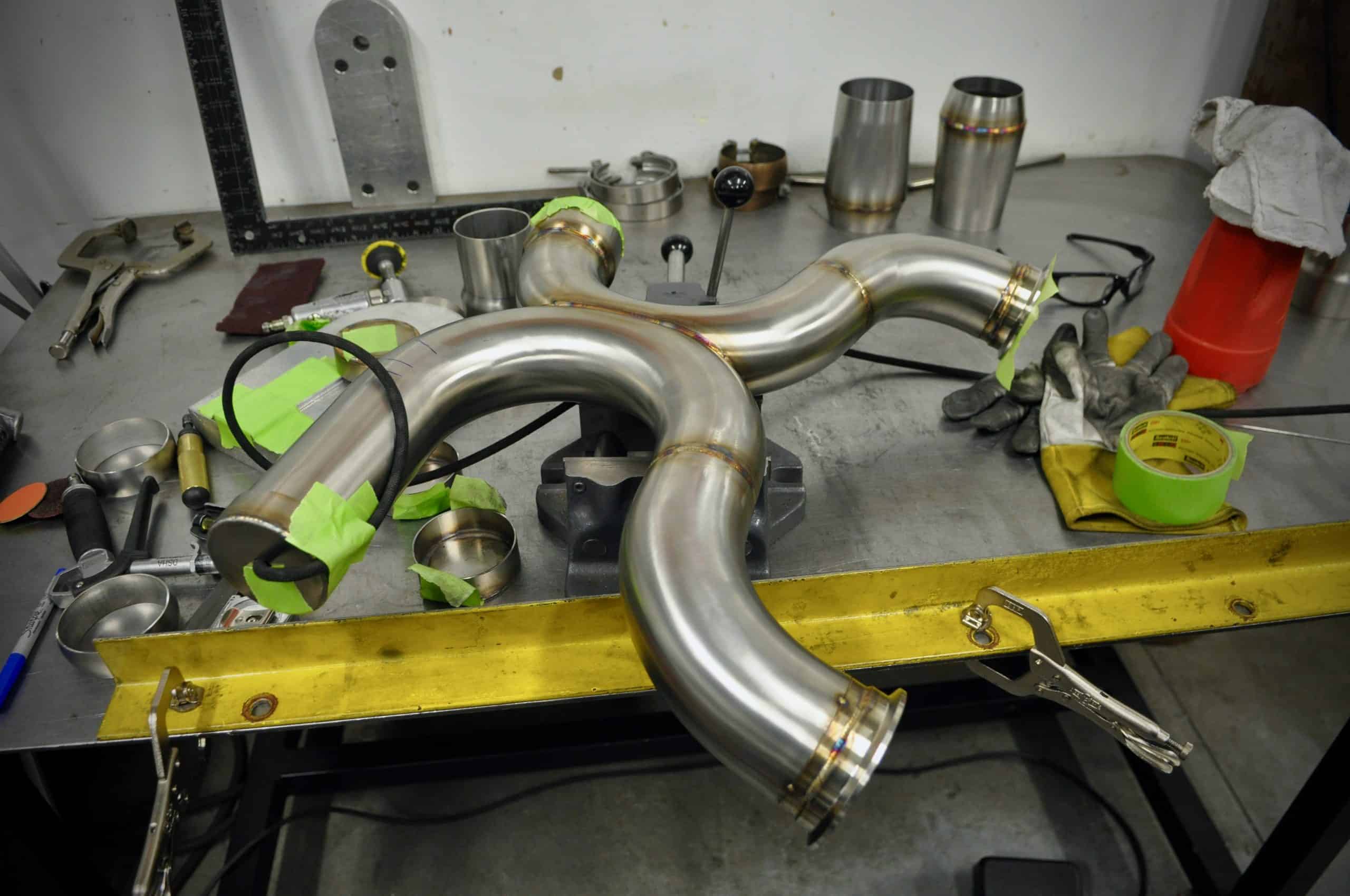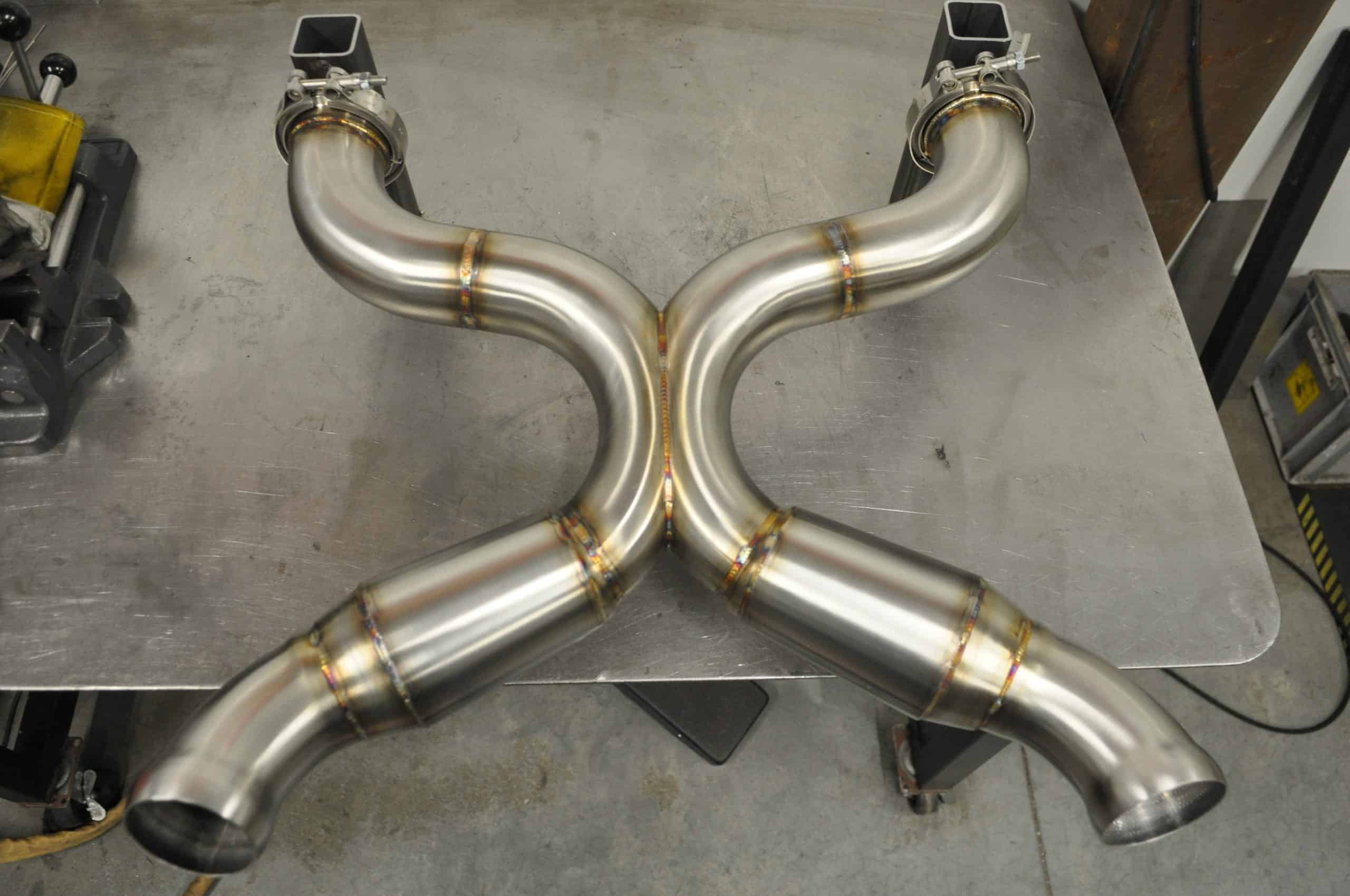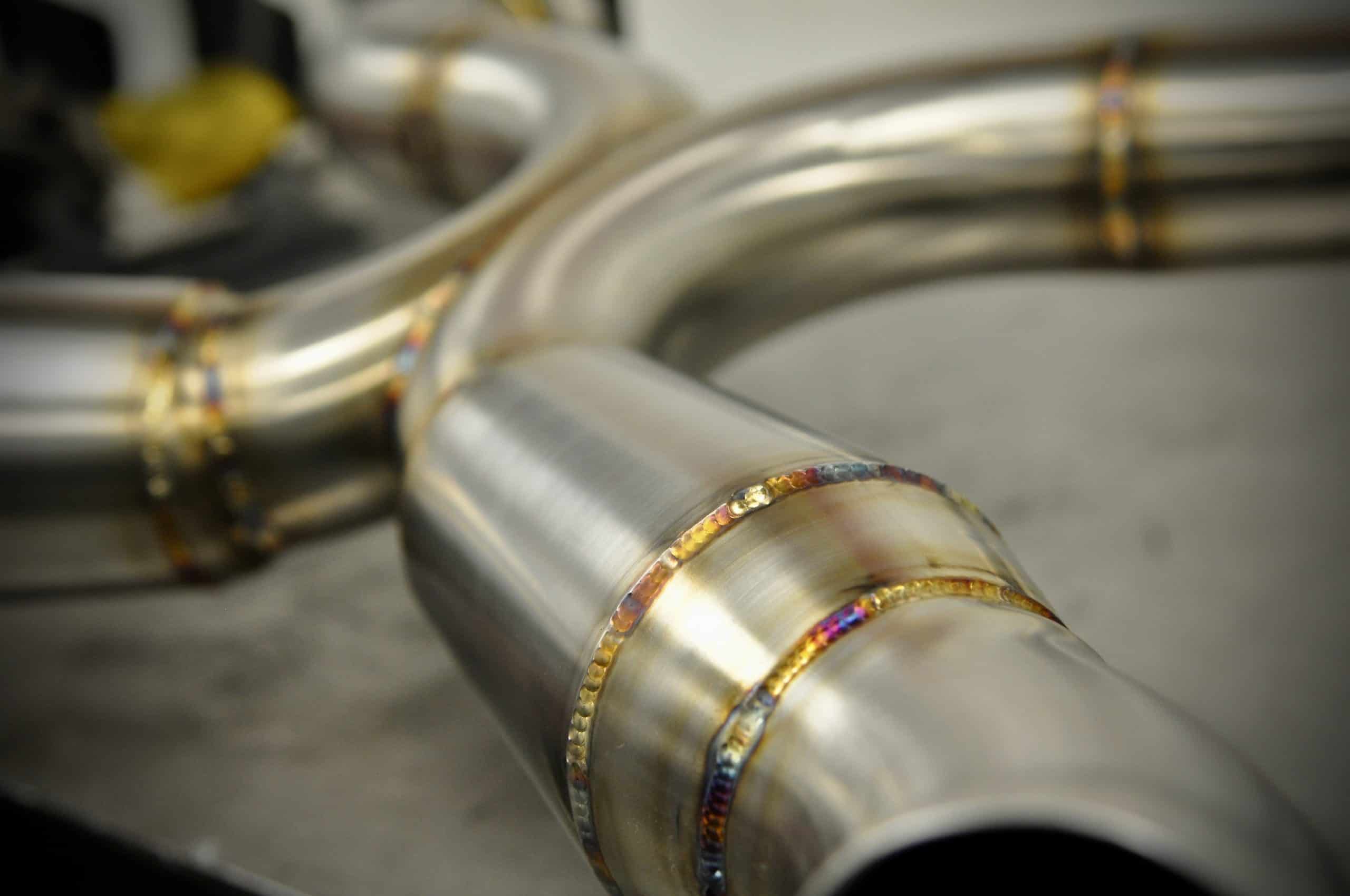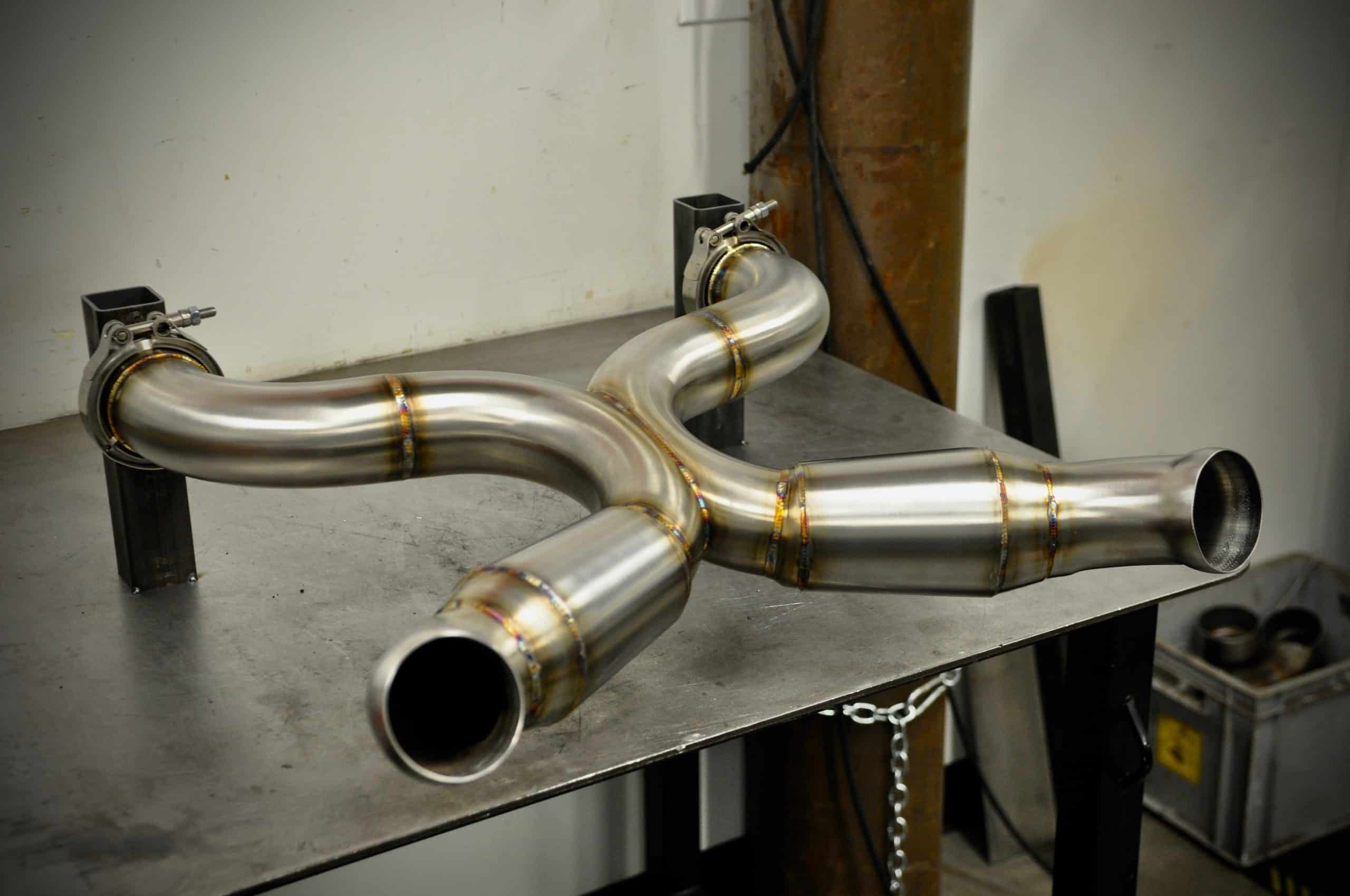 One we had the down pipes and exhaust built we sent them out to Swain Tech to be coated in Swain Tech's White Lightning, which is a powder coating that insulates the exhaust system. This coating keeps the heat from the exhaust gases contained in the exhaust system. This coating not only reduces radiant heat by up to 55% under the hood, thereby decreasing intake temps. It also prevents the exhaust from cooling down as it travels through the system, this actually results in higher exhaust gas velocity which equals more HP and better sound.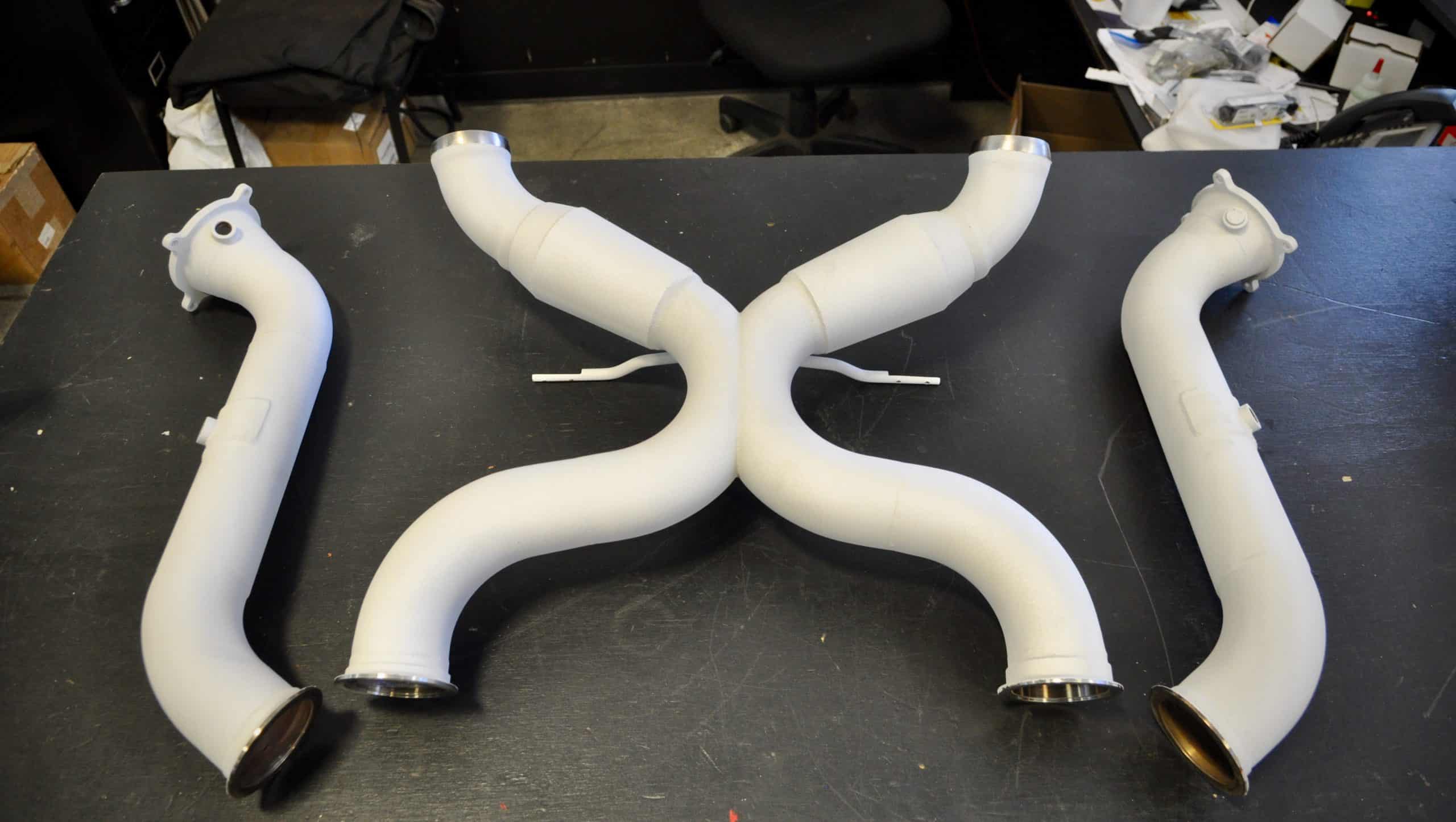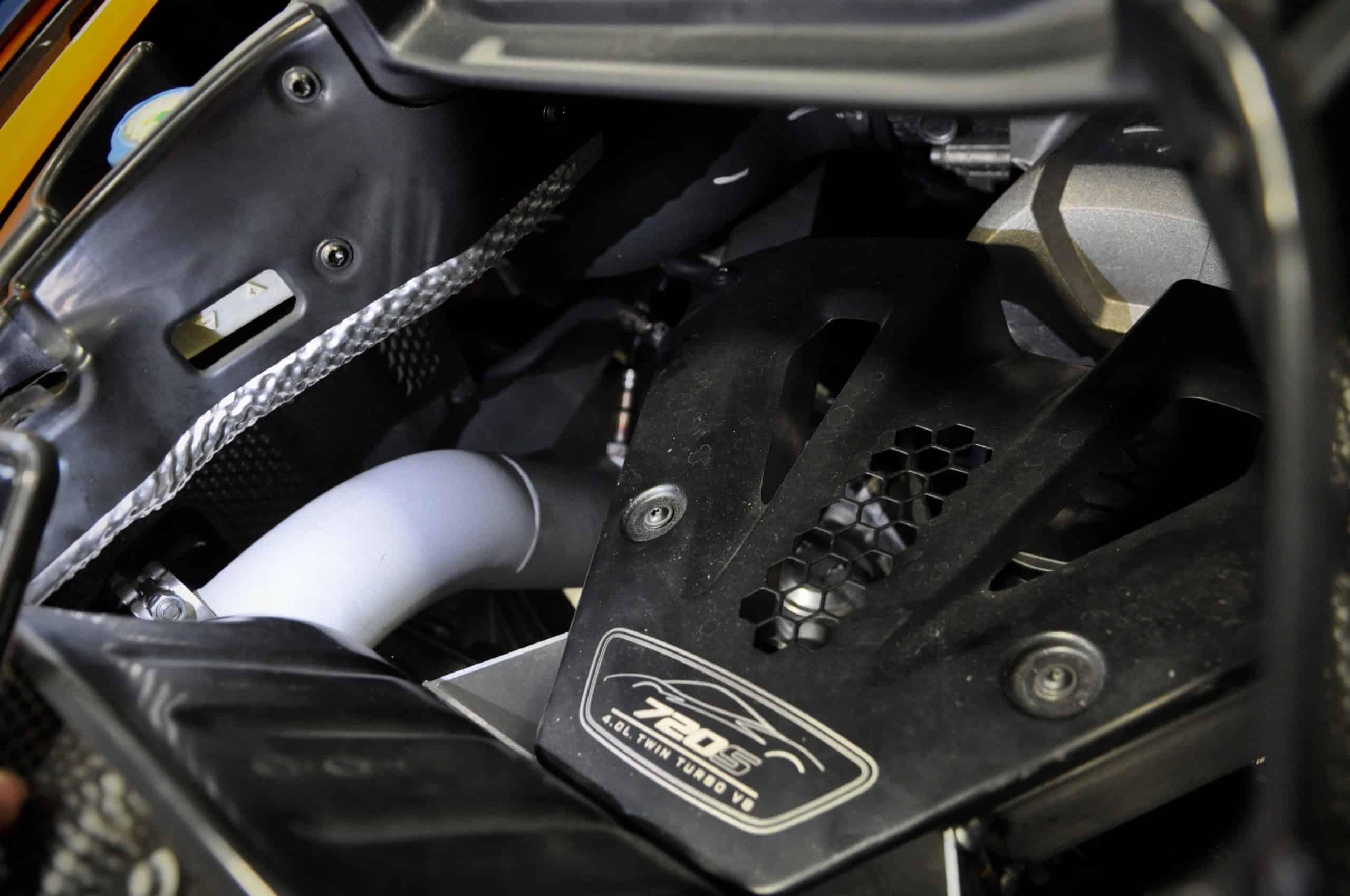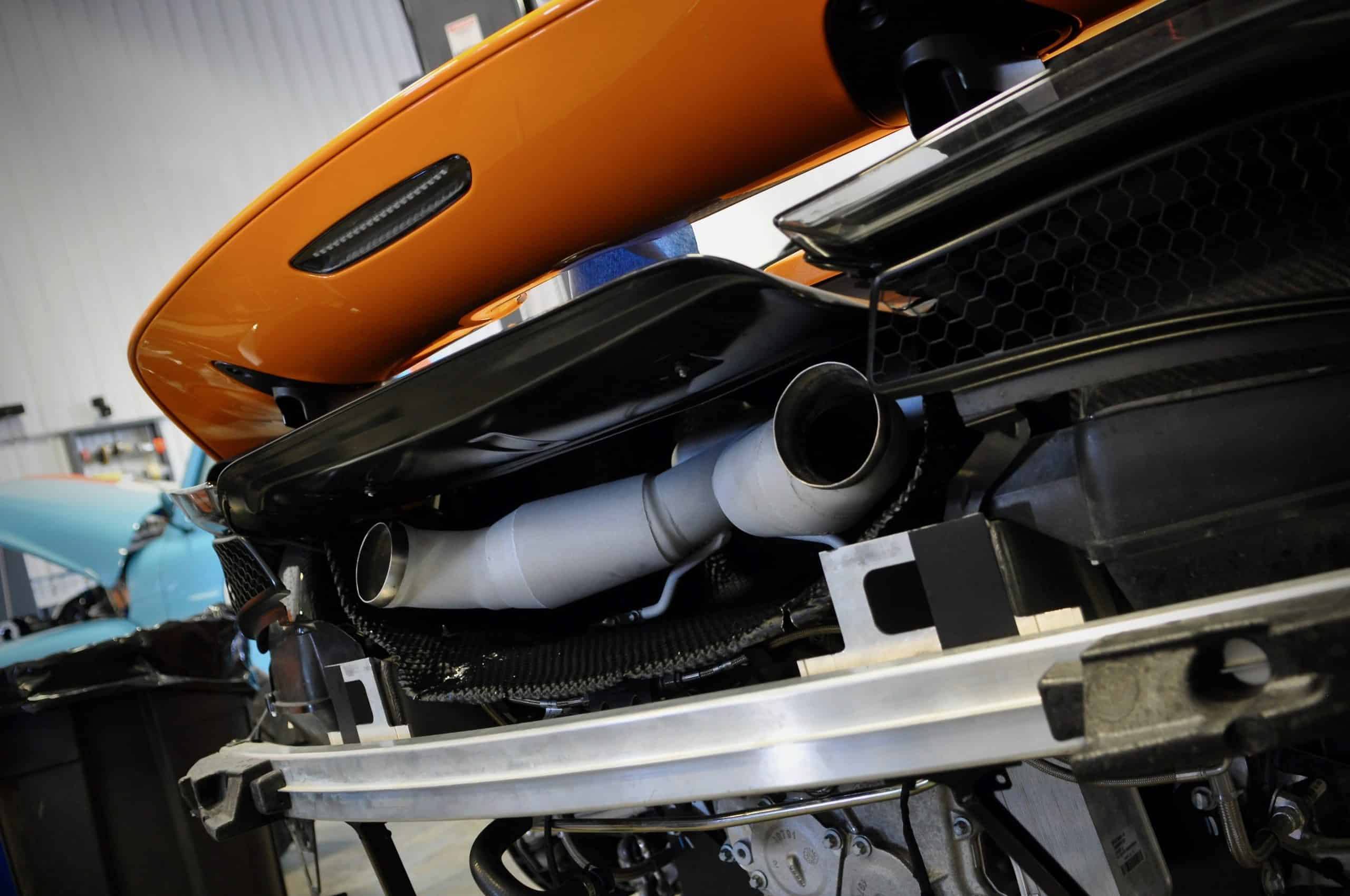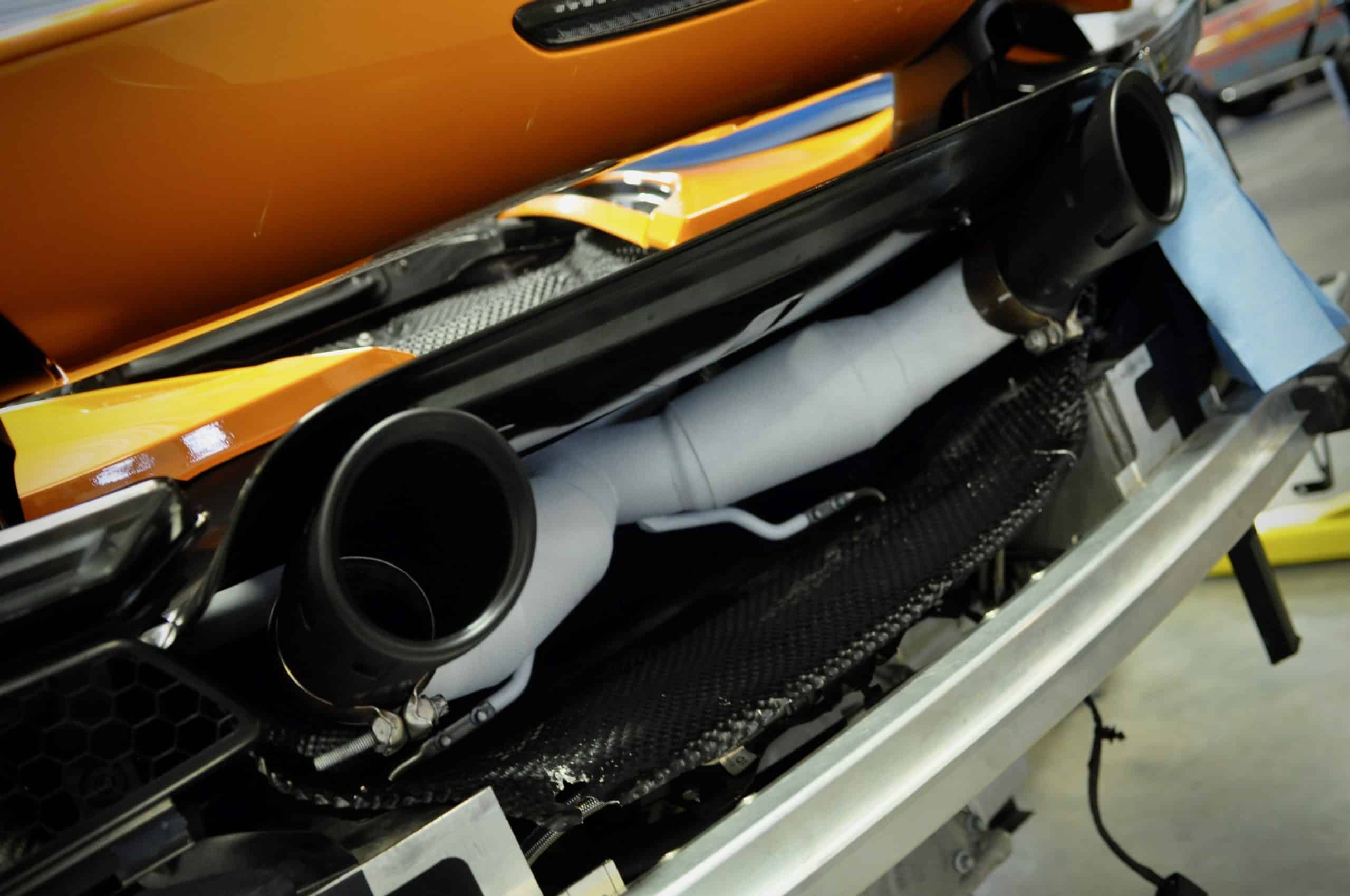 ANRKY AN 11 Series ONE
Custom built from 6061-T6 heat treated forged aluminum, these wheels are made to be strong but lightweight. ANRKY is easily one of the best wheel manufacturers out there today, and you can never go wrong with putting a set of them on a McLaren. We went ahead and wrapped these in Michelin Pilot Sport Cup 2's (massive 345's in the rear).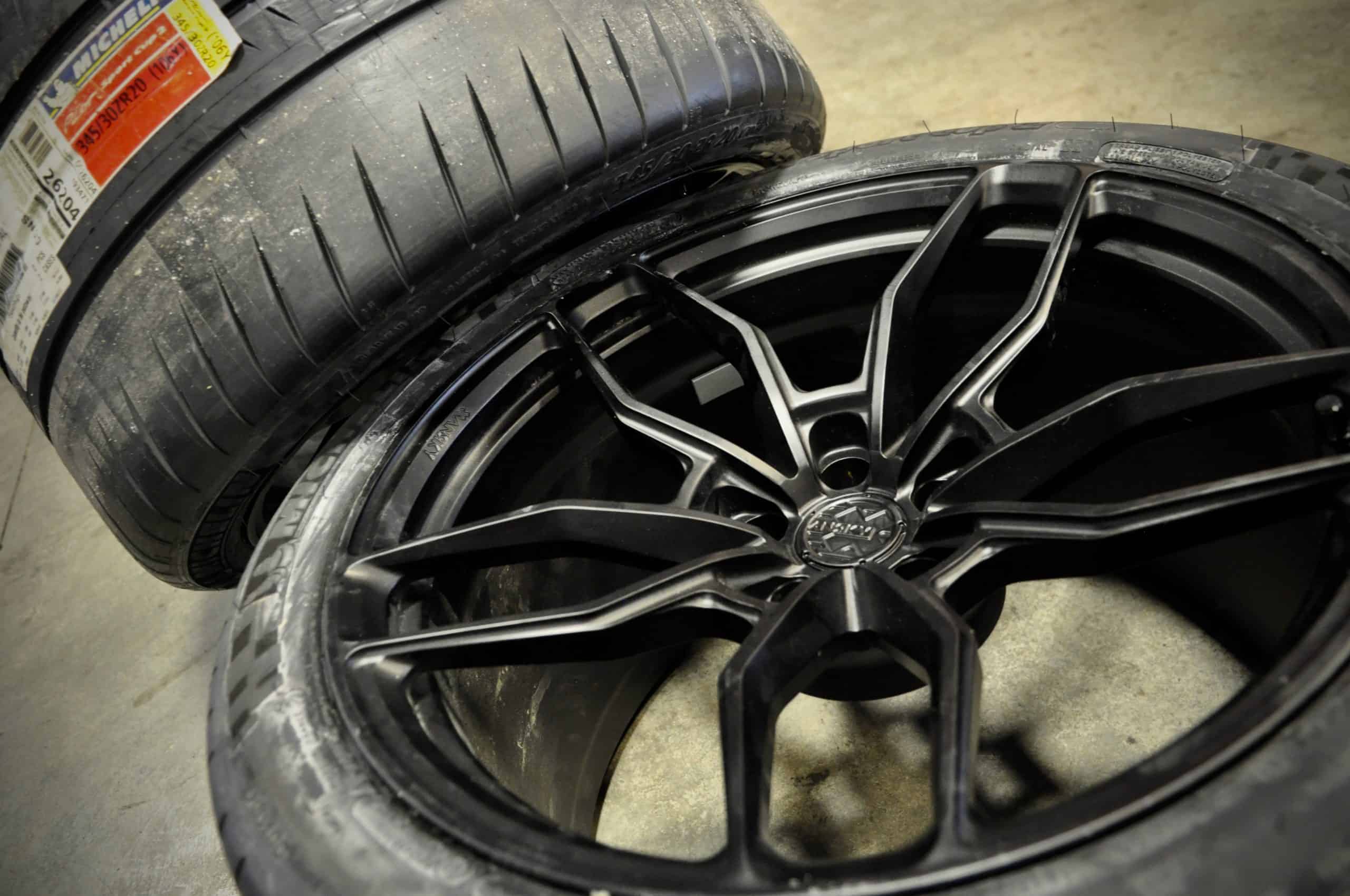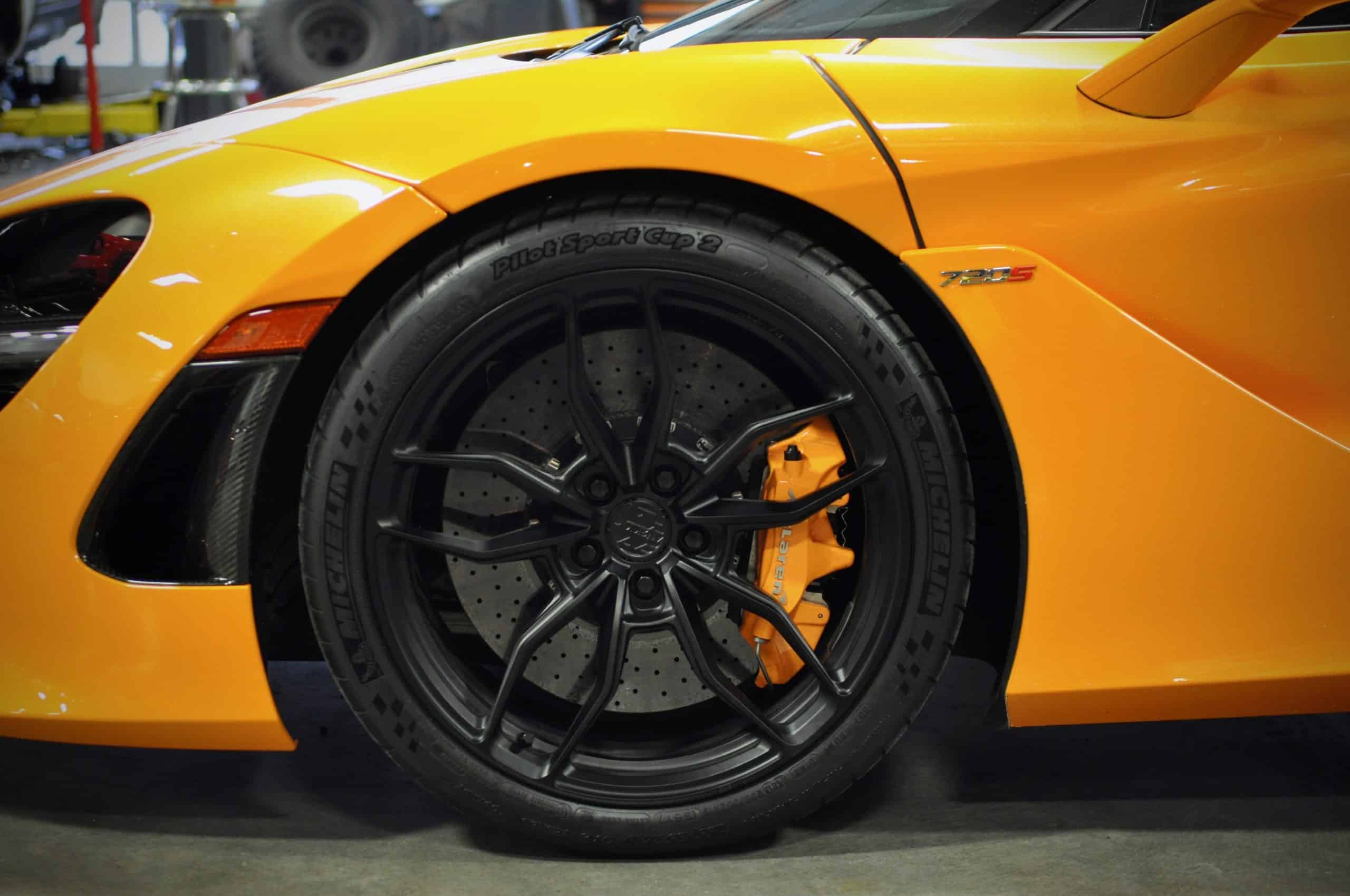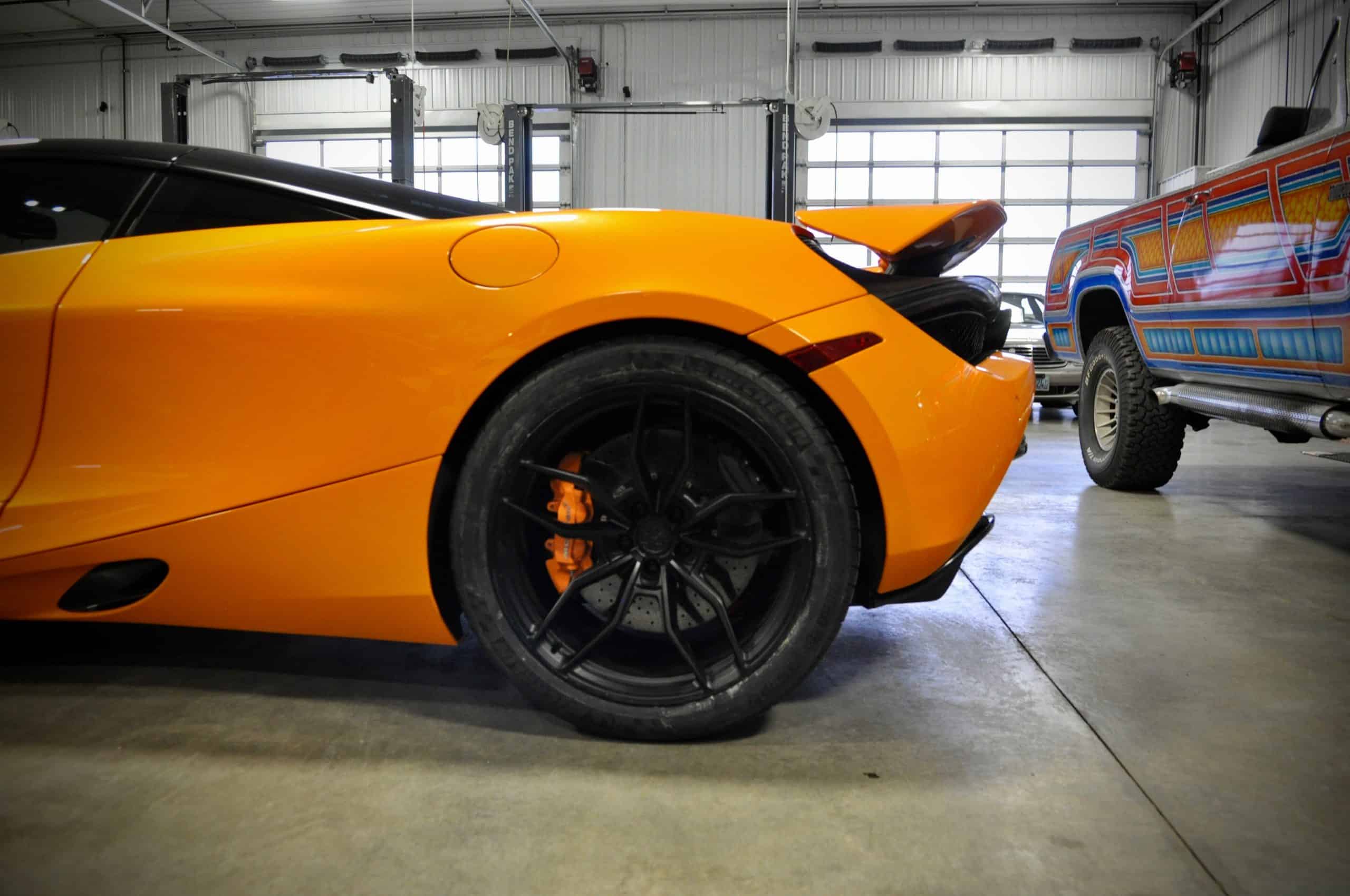 Custom Tune
Last but not least we installed a custom 720s Stage 2 ECU tune from HD Tuning, made a few revisions, and the car was set to go! With this power package the car is making approximatly 963 HP and 762 LBFT TQ. Check out the video below!