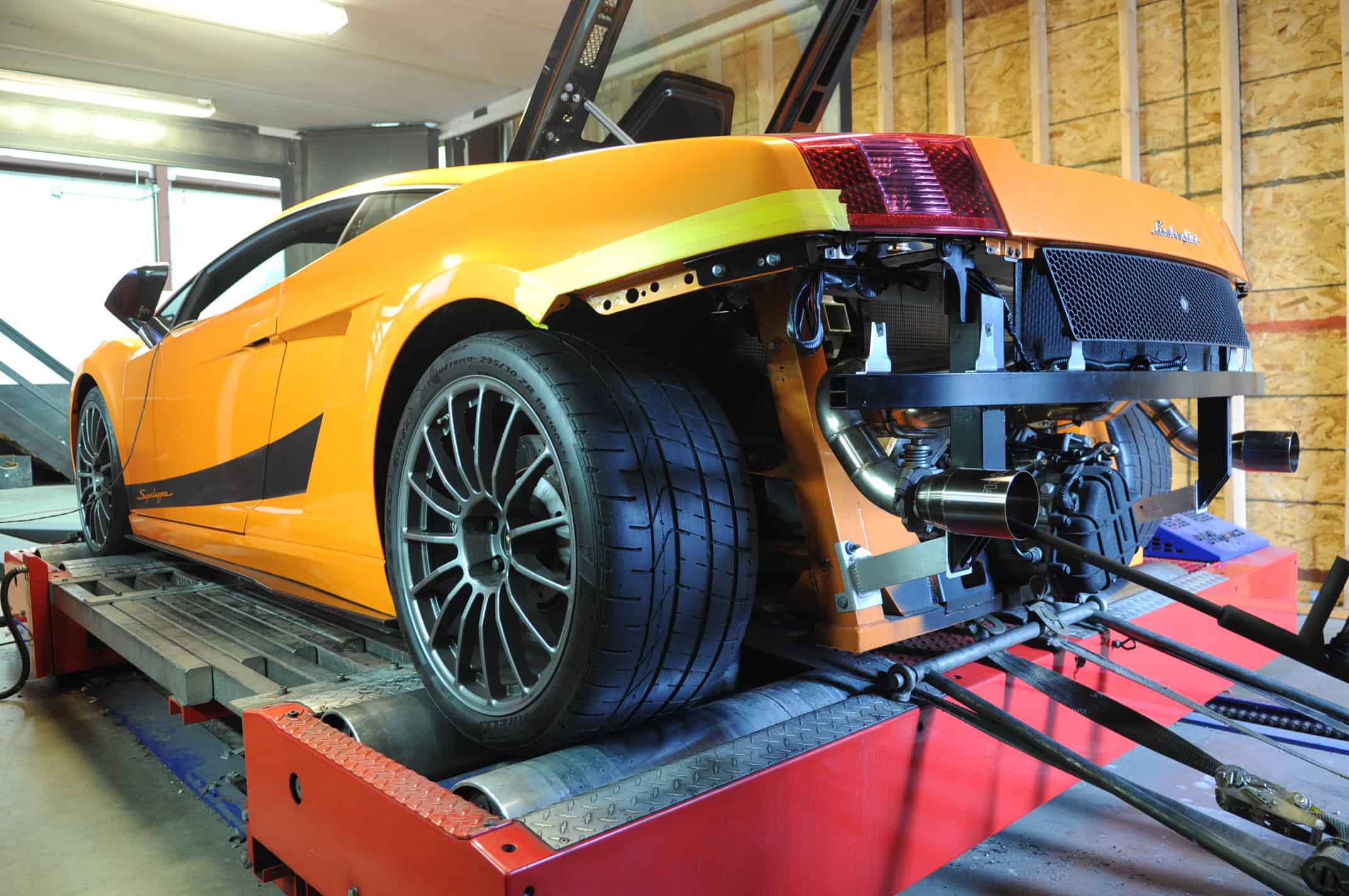 25 Aug

Lamborghini Gallardo Superleggera Exhaust System

Now while we have sold our exhaust system to Superleggera owners in the past, all have been our resonated setup. Not this time! This client decided to go with our straight piped system coupled with our megaphone cat-deletes. (Off-Road use only!) We were not expecting a difference from what we've heard in the past, but we were wildly mistaken! This Superleggara is violent!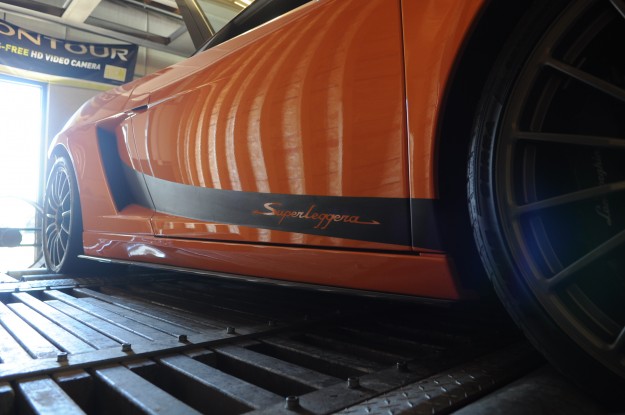 Before we get a baseline, we always remove the rear bumper and diffuser to protect the carbon fiber and paint when strapped to the dyno.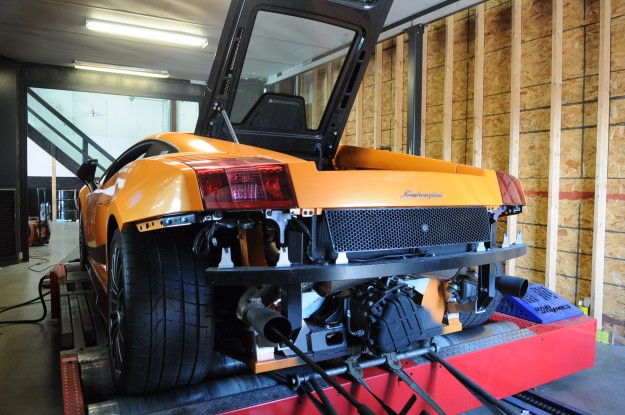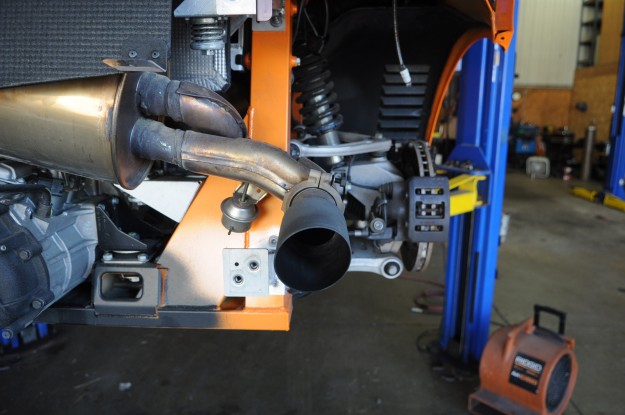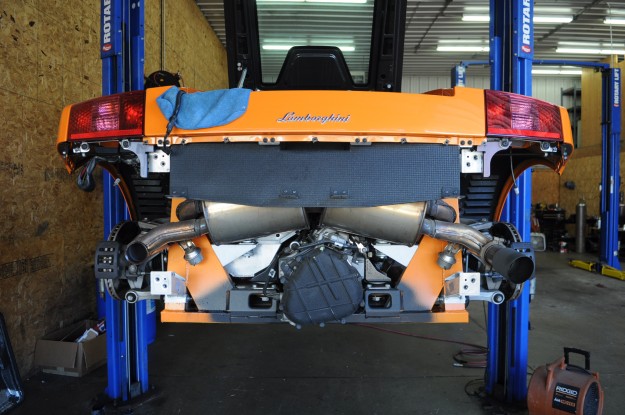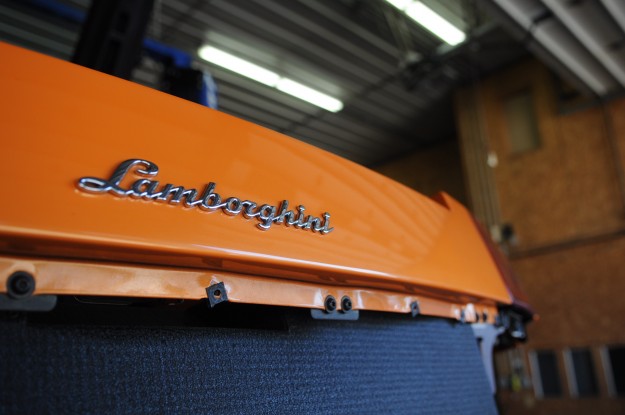 Handcrafted from raw 2.5″ stainless steel piping, each TIG weld is laid by hand and backpurged with inert gas to prevent oxidization, creating a laminar exhaust flow with a clean sound that brings out the true screaming nature of this V10 motor. The main difference between our standard Gallardo system and the Superleggera system is the need for a different tip design. The Gallardo's exit into a tip that is actually part of the rear bumper whereas the Superleggera's have their own tip attached to the exhaust itself. While we could have used the stock tip we decided to give this thing the Fluid MotorUnion touch!
Have a look at a previous blog showing how these systems are built in house! HERE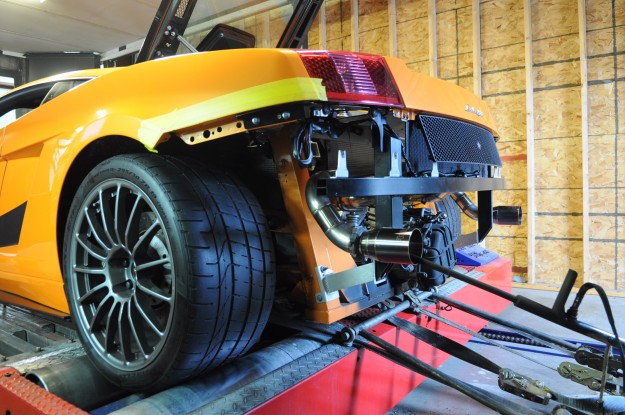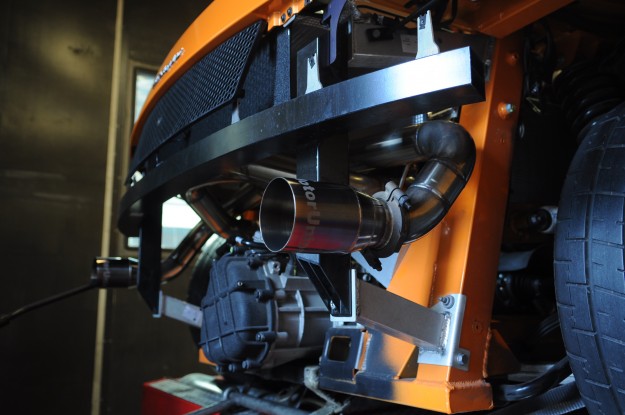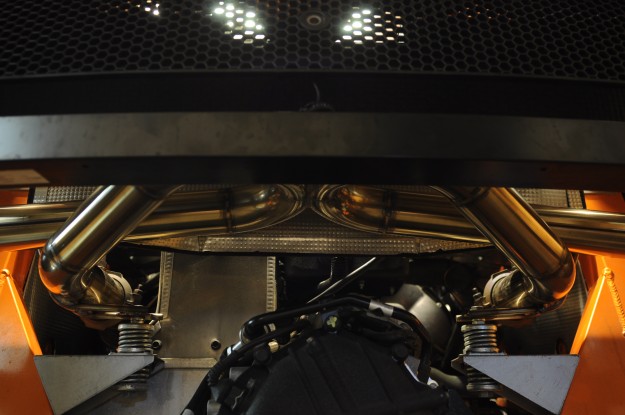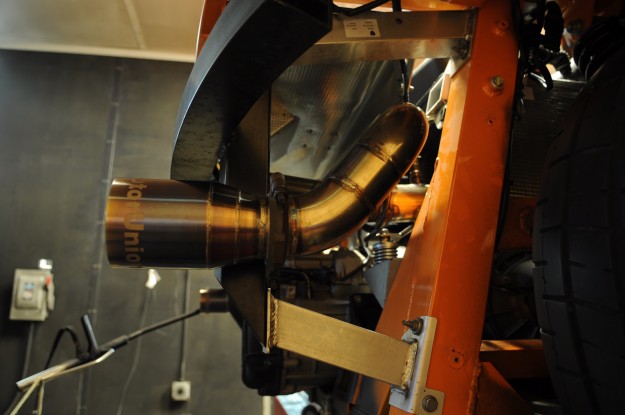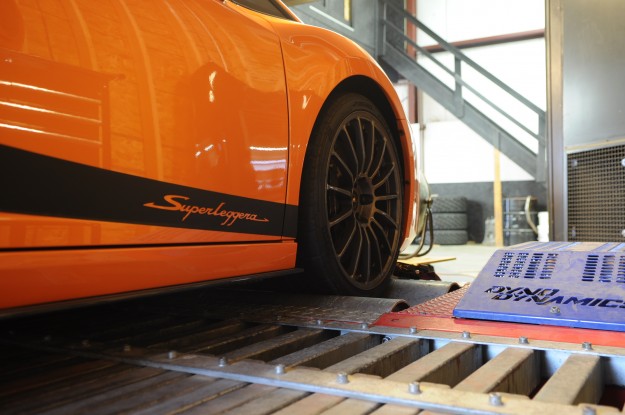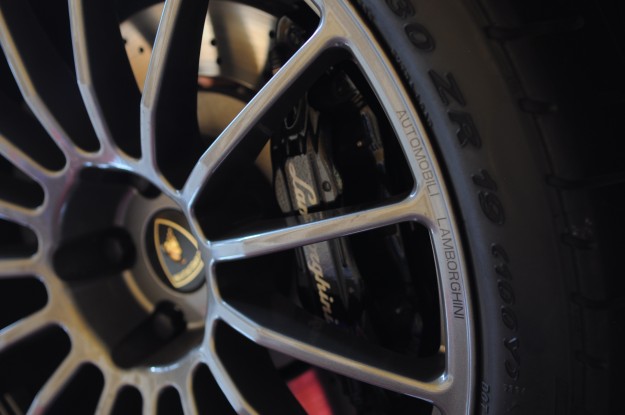 Most of our Lamborghini clients looking to modify their exhaust are mostly interested in the sound aspect but as we've seen in the past, our exhaust system will yield around a 30whp gain to compliment the noise. This Superleggera owner was happy to hear he picked up a pretty impressive 40whp from our engineered exhaust system alone!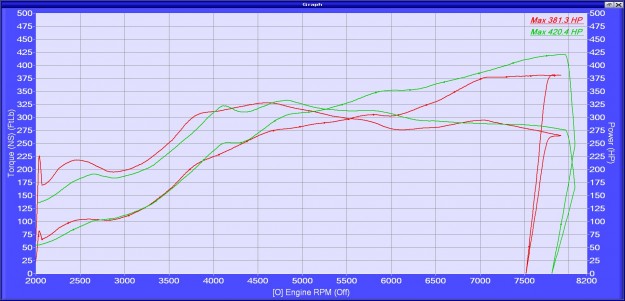 For those interested in purchasing the Fluid MotorUnion Gallardo Exhaust System or the megaphone test pipes please feel free to e-mail blog@fluidmotorunion.com to place your order! We currently have a resonated rear section in stock and ready to ship! (8/25/2016)