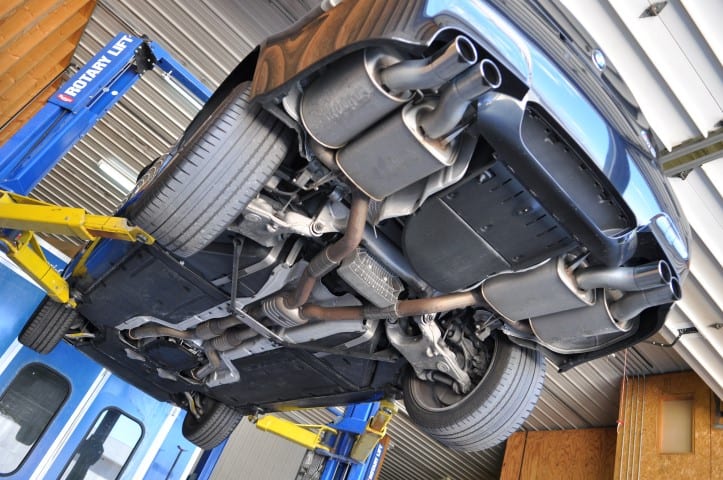 01 Aug

Just another day in the office: Tran's E60 M5

Ever wondered what an RPi exhaust and an FMU tune could pull out of the already potent E60 M5? Keep reading to find out!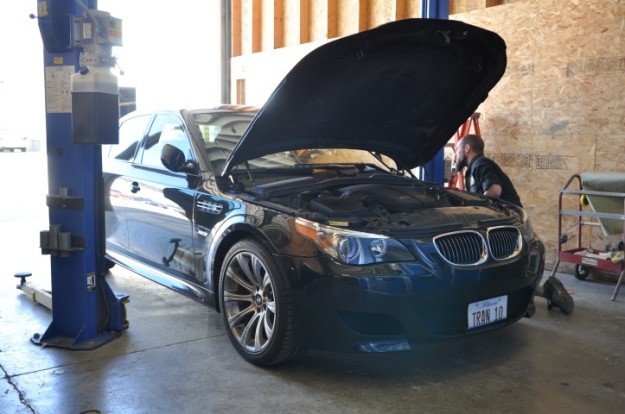 This particular client came to us a few months back hoping to add some sound to his stock E60 M5 which in my opinion, was delivered with an exhaust system that was a bit too tamed from the factory. The famous line from Jeremy Clarkson's initial review, "It sounds more like a diesel" was spot on. Rather than hearing the 5.0L V10 at idle through the exhaust you could hear nothing but the VANOS units at work.
Fortunately, when Tran stopped by, Ken's rocketship E60 was in for some testing so he was able to get a glimpse of what the RPi GTS system would sound like on his car. (Minus the Evolve x Supersprint LT Headers) After hearing Kens setup in person he absolutely needed to have the RPi system so the order was placed!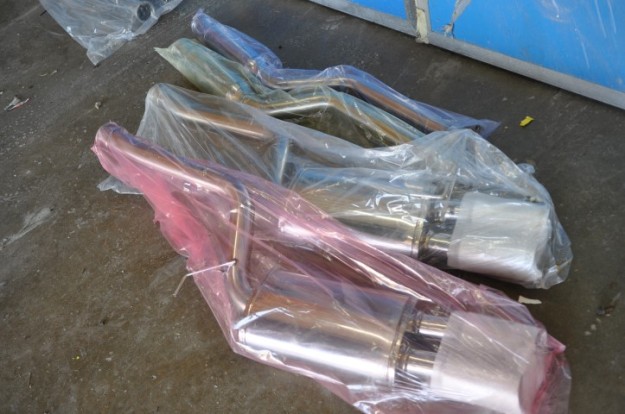 After a few weeks of waiting the day had finally come. The RPi GTS system had arrived so we scheduled an appointment with Tran to have the system installed!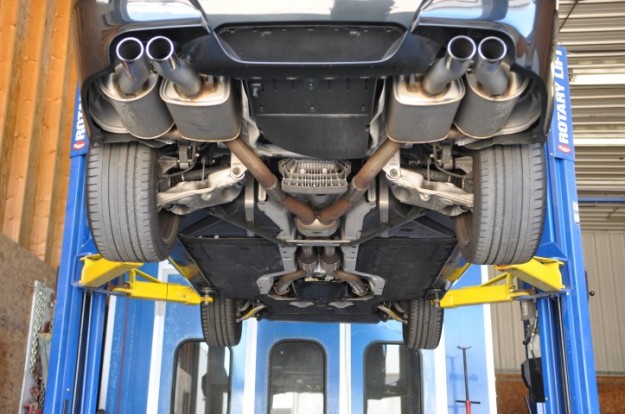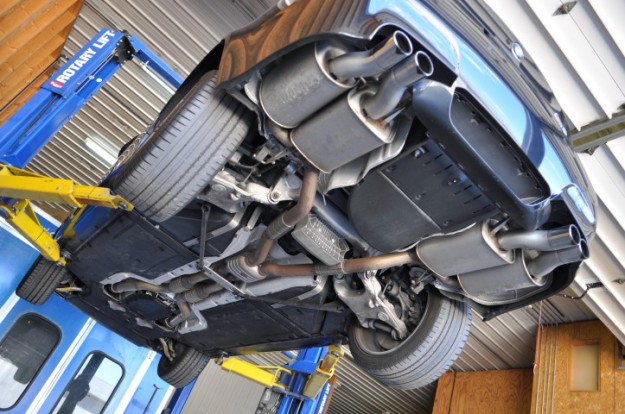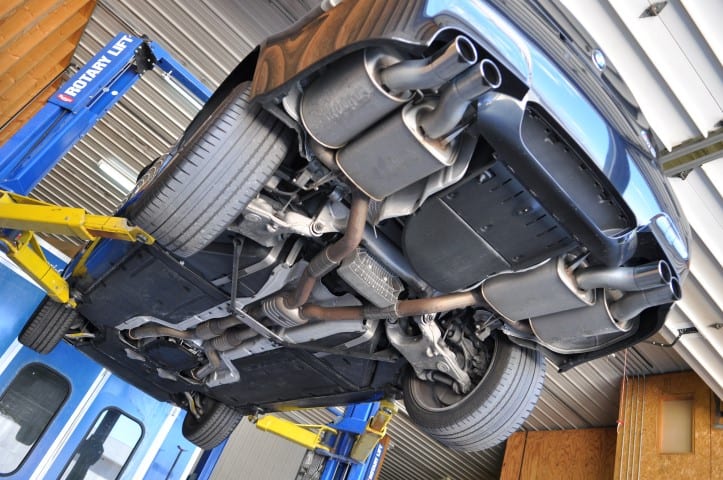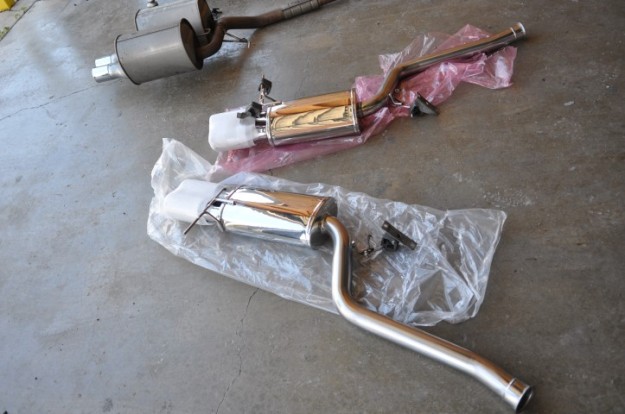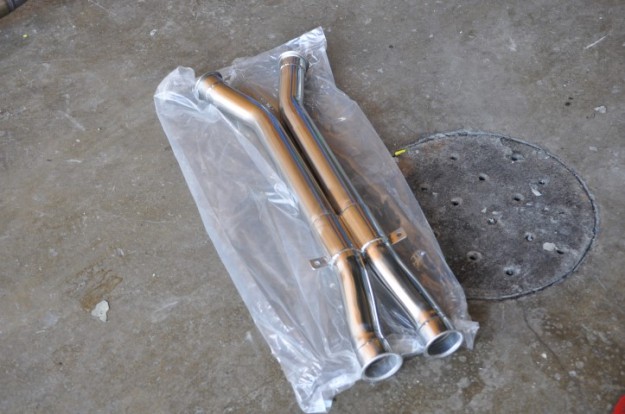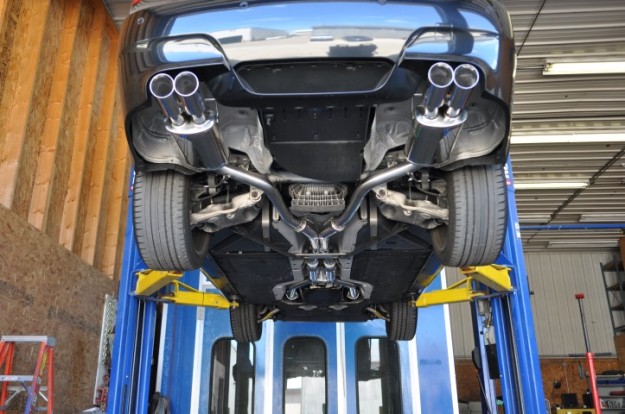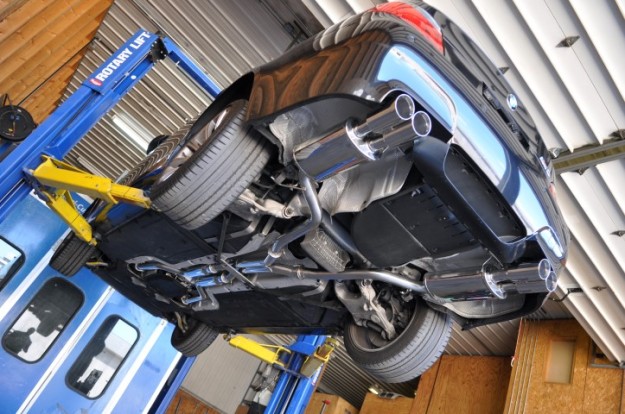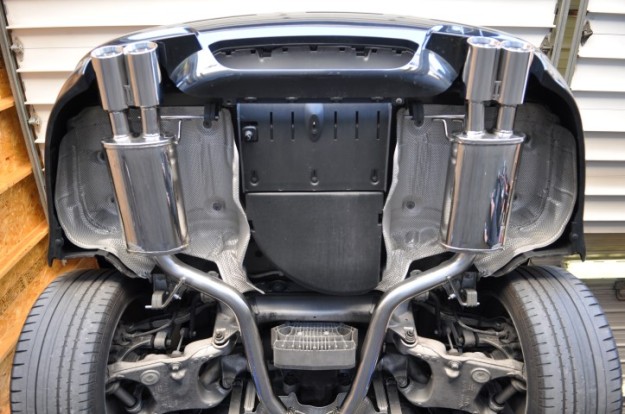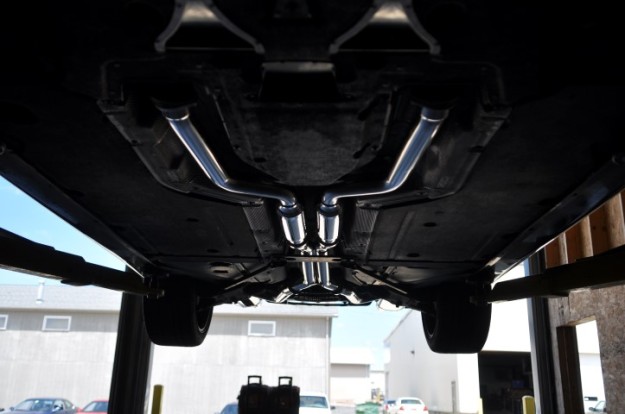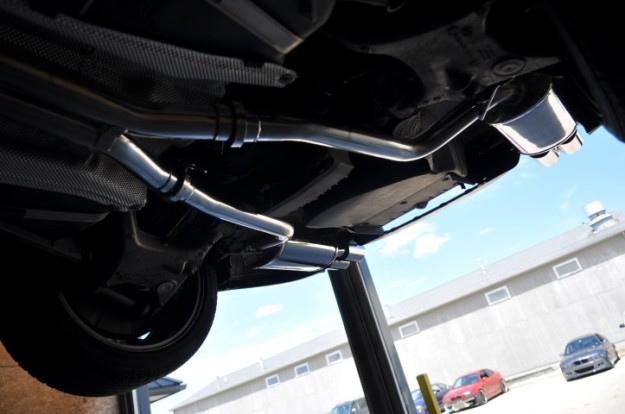 Aside from the beauty of the polished stainless steel RPi system there is a performance gain of about 10-17whp as well as an overall weight savings of over 50Lbs.
After having a few discussions with Ken about his car and current modifications, our client decided that he wanted to go through with our custom tune to compliment the RPi exhaust. In order to meet those requests, we made sure that all parts had arrived prior to the vehicles arrival to our facility. As soon as the car arrived, we loaded it up on the dyno and completed the baseline runs. Once the car gave us a peak HP number we immediately pulled it off to let it cool down before installing the RPi GTS system. From there, we immediately loaded it back on the dyno and ran the car a number of times before peaking at about 420WHP with just the RPi system installed. Knowing that we were seeing consistent baseline numbers with just the RPi system installed we tossed the first file on and immediately saw about a 10whp gain. After about 2-3 more files we determined that 437WHP was where she needed to be.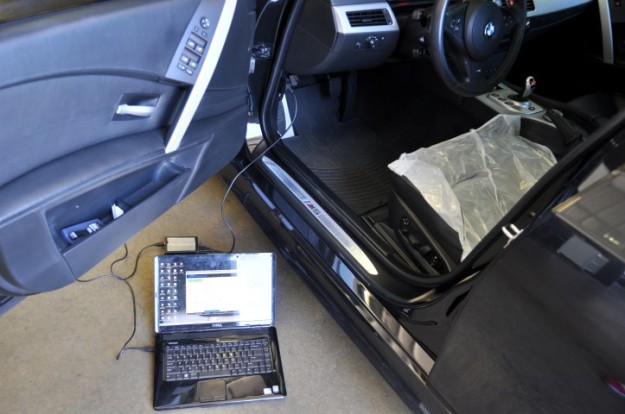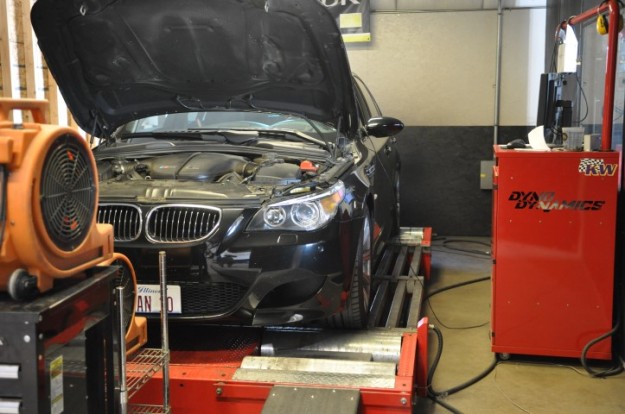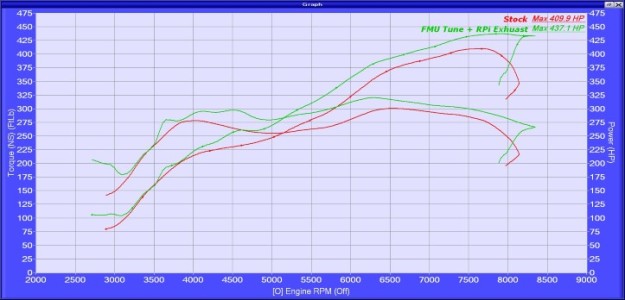 As you can see above, the M5 really opened up with our tune once combined with the RPi exhaust. Hopefully Tran's next step will be some headers so we can have another car running head to head with Kens tank!
If you have any questions regarding these specific modifications, or any other modifications for your M5 please feel free to e-mail mmarzano@fluidmotorunion.com or give us a call at 815.230.2900!